Tabushi Ramen @ Isetan The Japan Store || Lot 10, Kuala Lumpur
It was a noodle day for us on the day we celebrated our anniversary. During lunch time, we had savoury fish noodle which I posted in my previous blog. And for dinner, we walked around a mall called Lot 10 at Kuala Lumpur, Malaysia. And decided to 'park' at a Japanese section in Isetan area. Isetan is famous for its Japan Store itself.
.
After walking around the Japanese food section at Isetan, we decided this stall.
---
RAMEN DINING || TABUSHI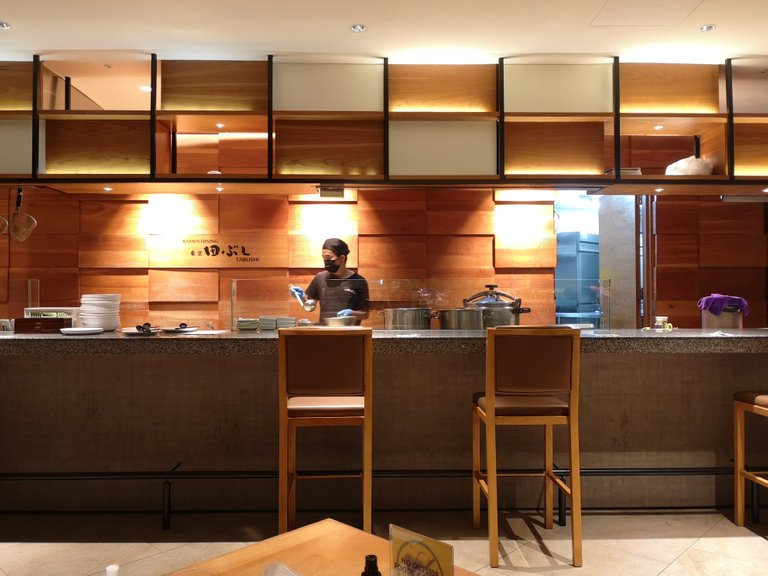 We took some to study the menu and so many good good food we want to savour yet it was only two of us.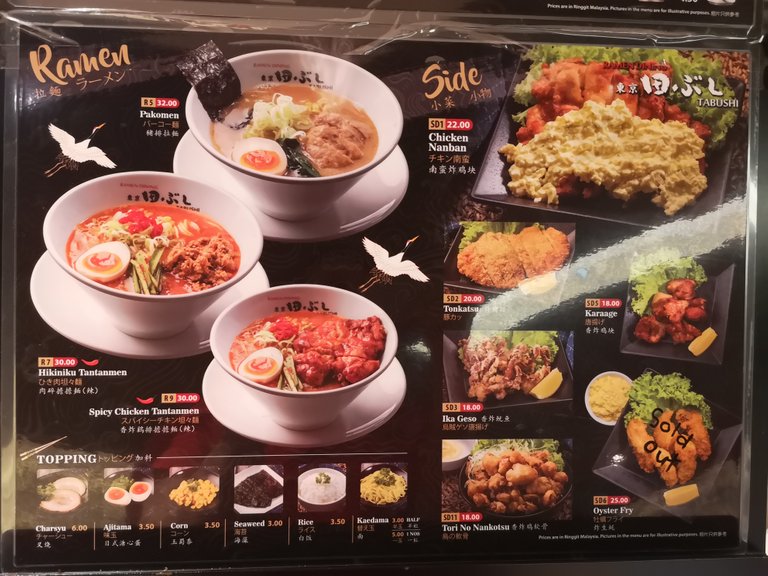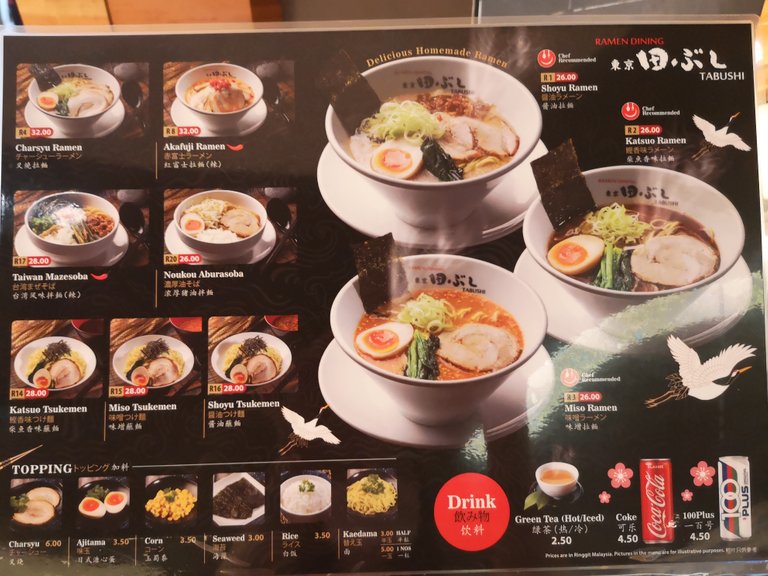 Finally, we chose only ramen since Tabushi is famous for their ramen — shoyu ramen and miso ramen.
---
Delicious Ramen
The ramen photo below did not do its justice, due to the orangey dim environment plus my noob photography skill, but seriously the ramen was wayyyy more delicious than they looked below in the photos. Sorry, ramen. Me ain't good photographer.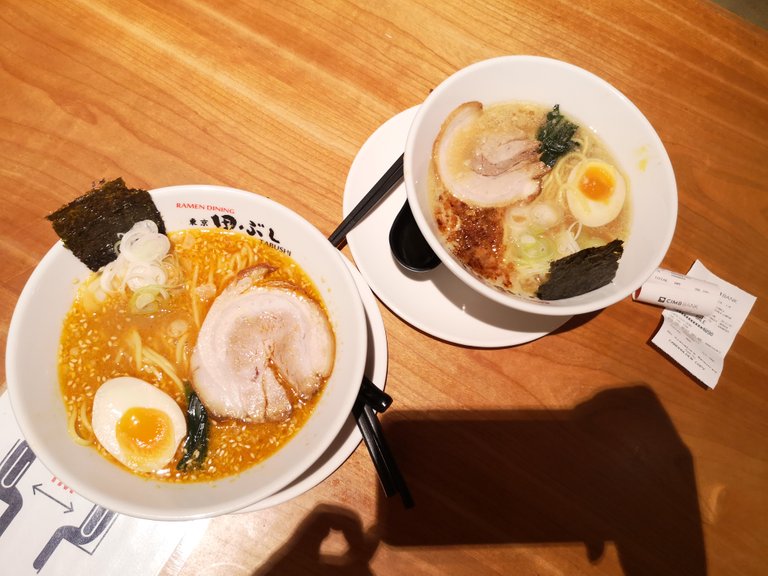 Shoyu Ramen
Super like the shoyu ramen, from the soup to the meat. I finished all the soup. And the noodles were so nice for bites not too soft and not too hard. I gave 100% for the ramen eggs, so so savoury. Yums!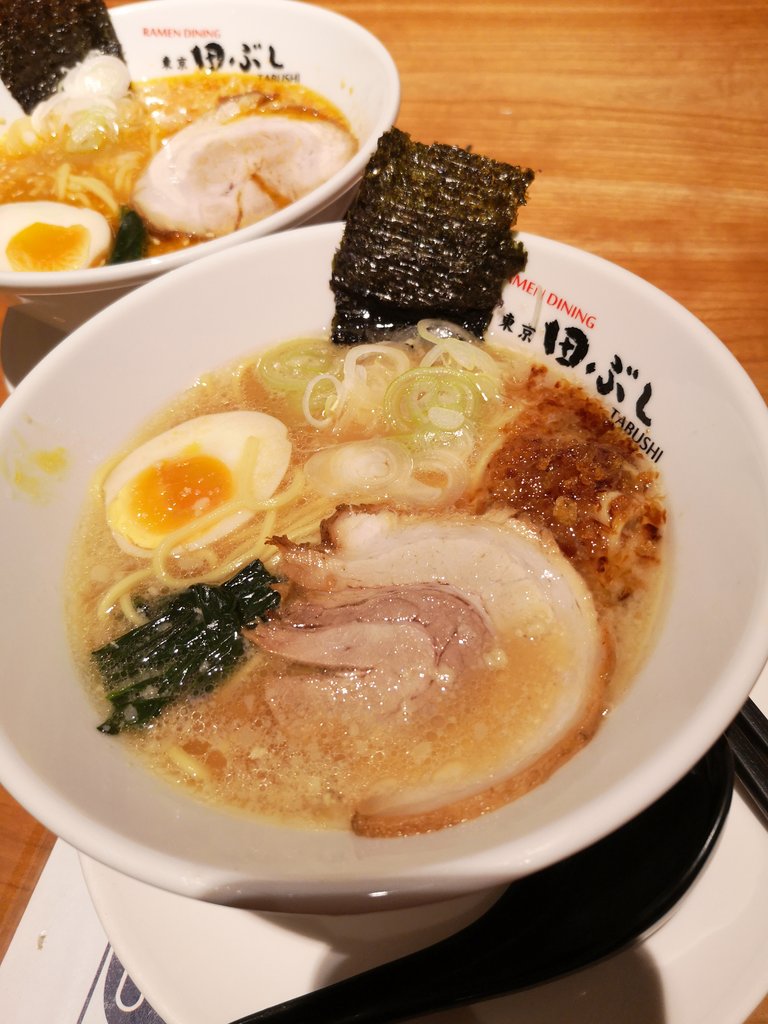 Miso Ramen
The miso ramen was delicious too. My husband kept praising the miso soup because it was so obvious it was made from scratch and not using the market paste. If you are used to market paste type of miso soup, you might not like this, the real miso. Somewhat fermented and some alcholicky taste. My husband slurped all the soup too. I got to taste some as well.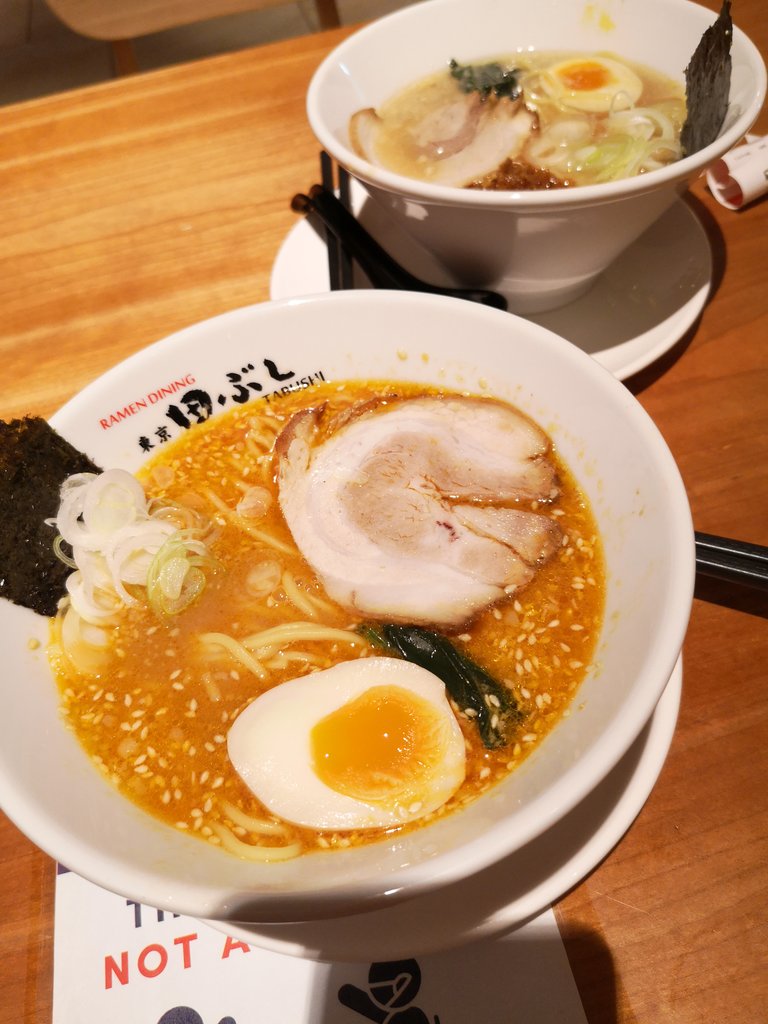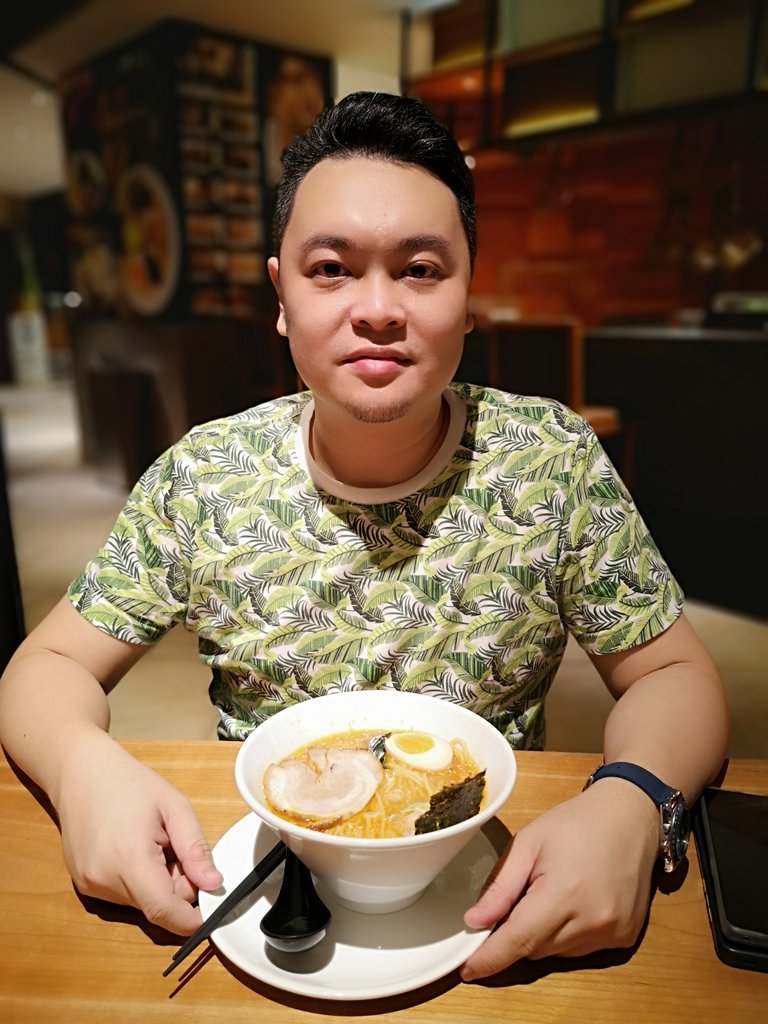 ---
While eating the ramen, we saw the menu just beside the ramen stall, big big okonomiyaki on the menu, attracted us. Husband walked towards it and came back with these.
He ordered an okonomiyaki with pork filling and 3 pieces of gyoza. I must say, this was the best okonomiyaki and gyoza I had ever tasted. I wanted to order more but exercised self-control because we still had our ramen. Goodness me! So greedy haha.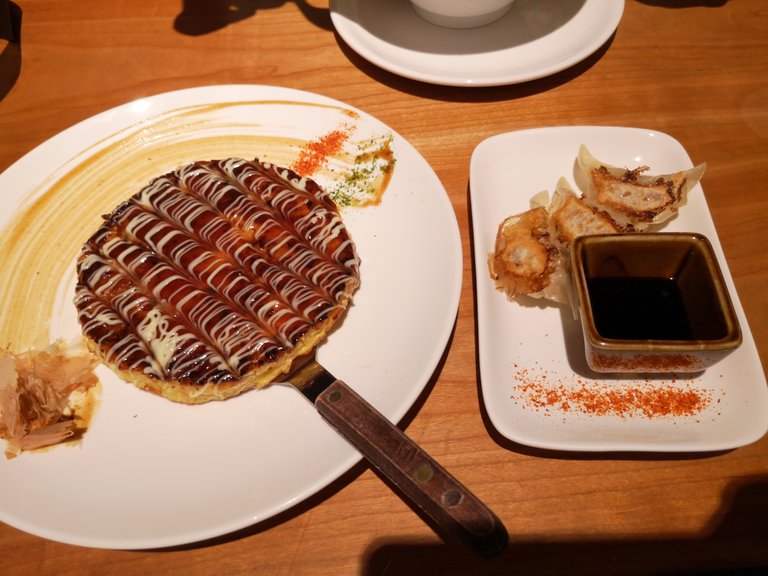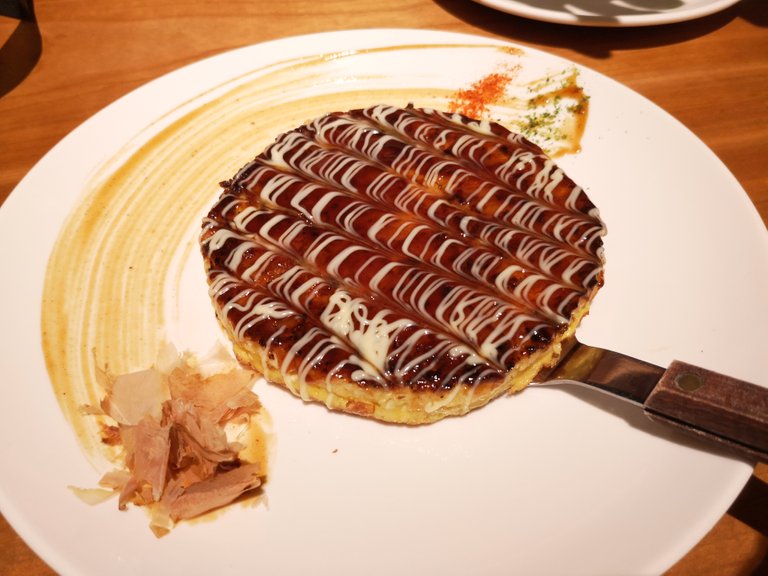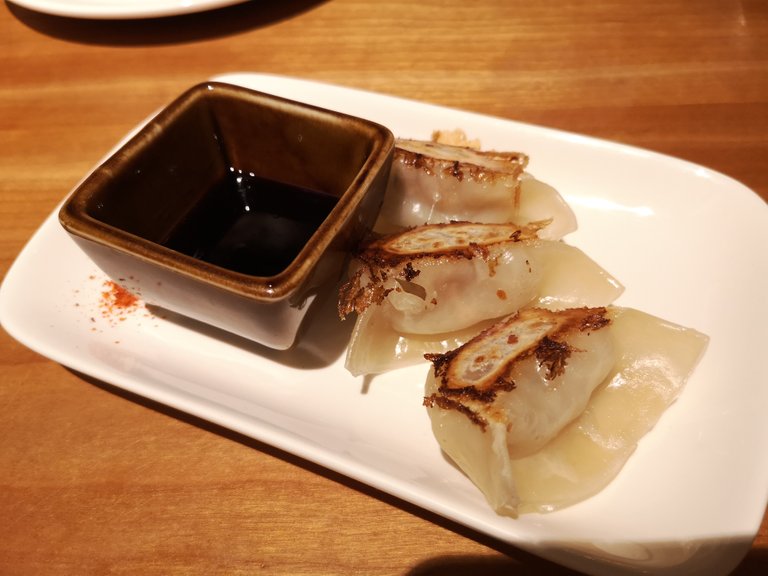 Selfie with my favorite ramen and okonomiyaki.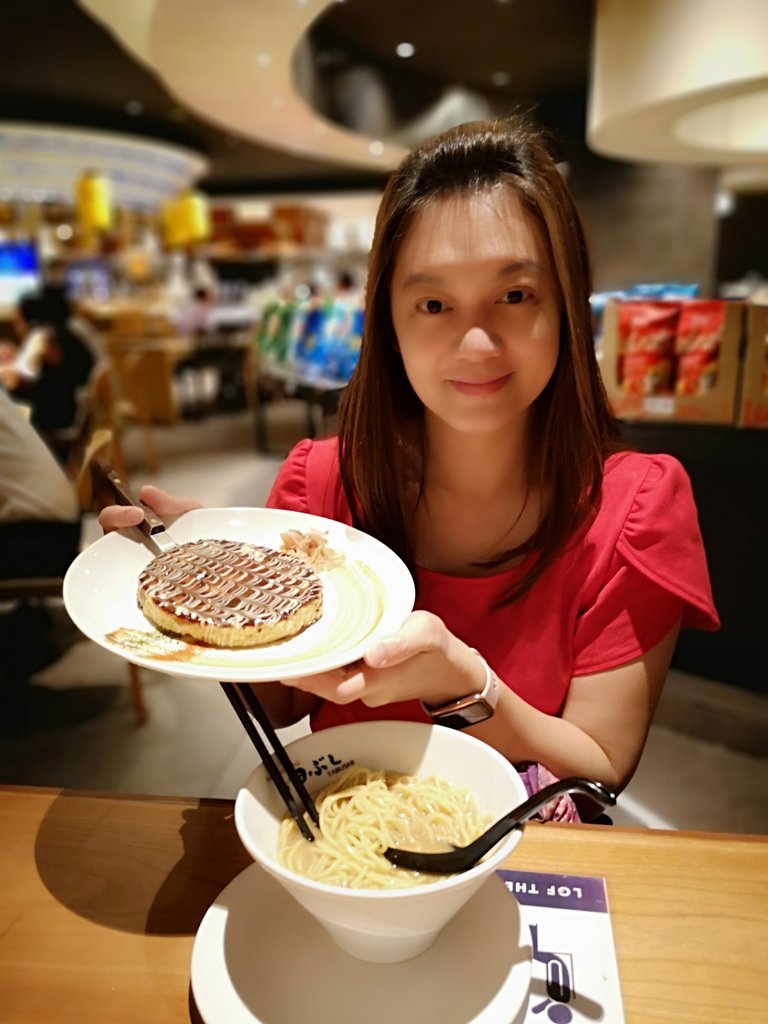 Let me show you the menu from the stall next to the ramen stall.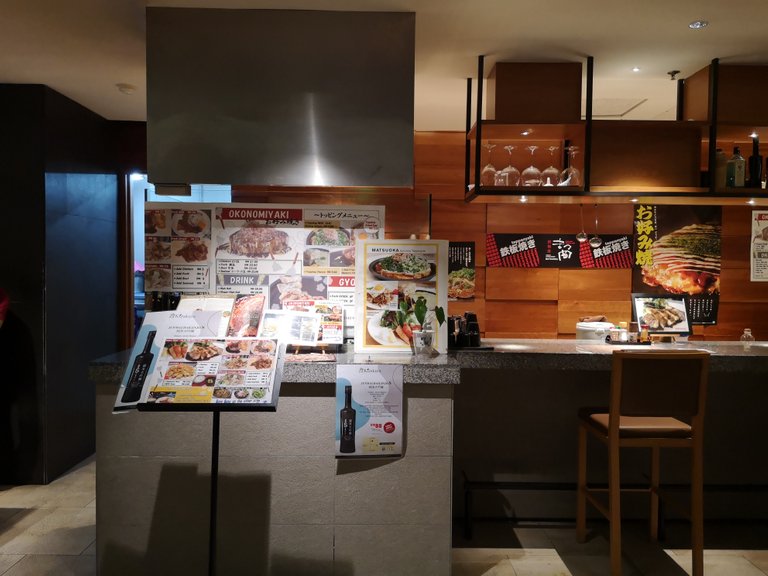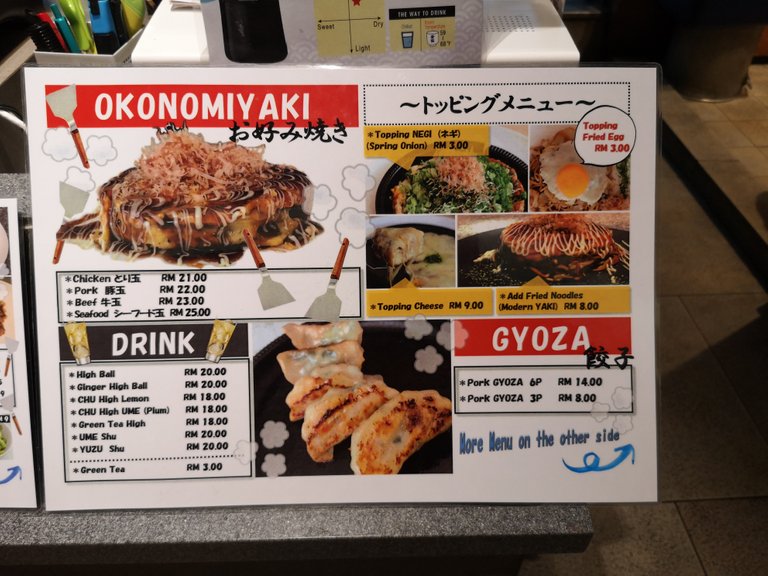 ---
Overall, we really enjoyed dining here. I saw most poeple ordering from another stall which served sukiyaki, Japanese hot pot, and perhaps next round we should try. You could even order sushi or steak and it would be cooked right in front of you. Next round, when we feel more towards meat side, we will try again. The place looks like this, the photo below. A proper Japanese food court.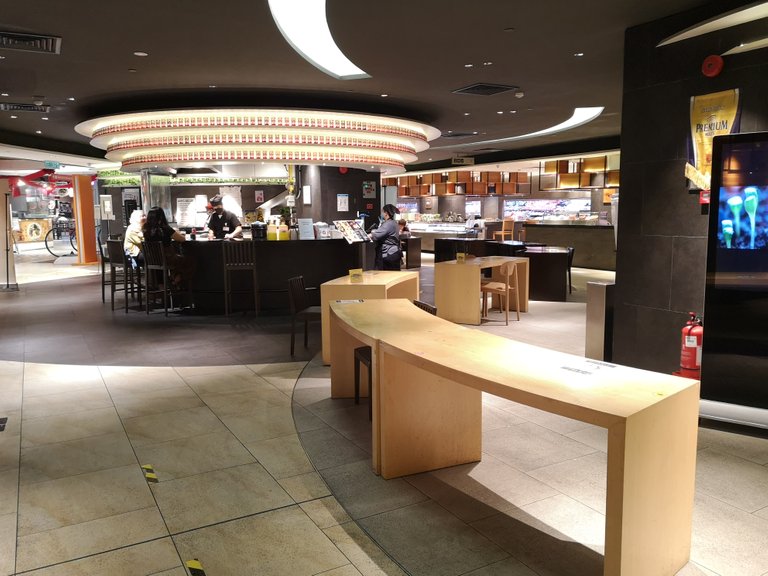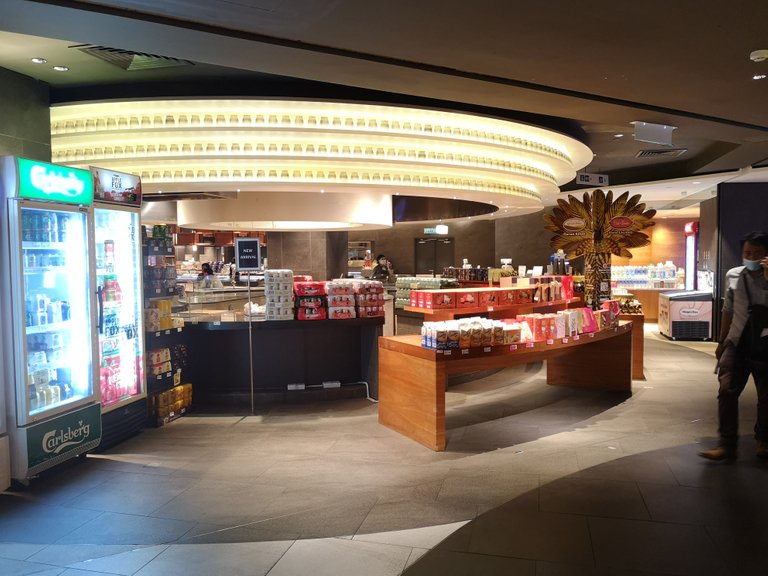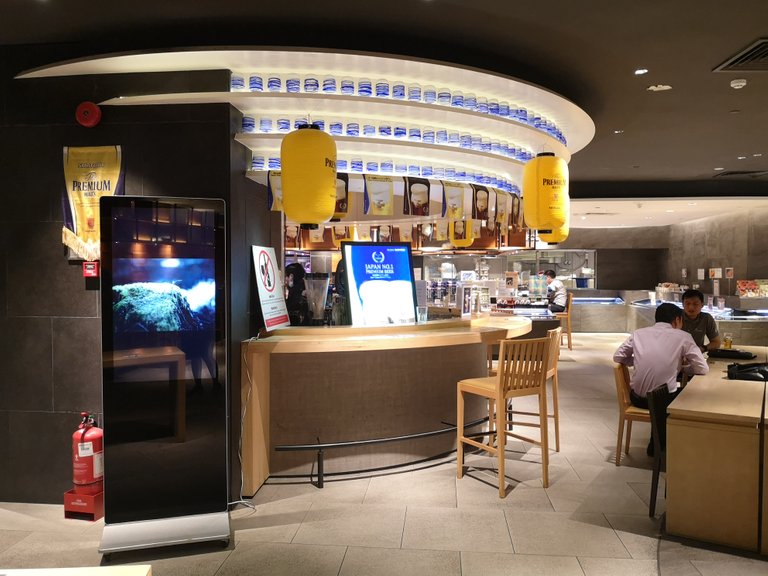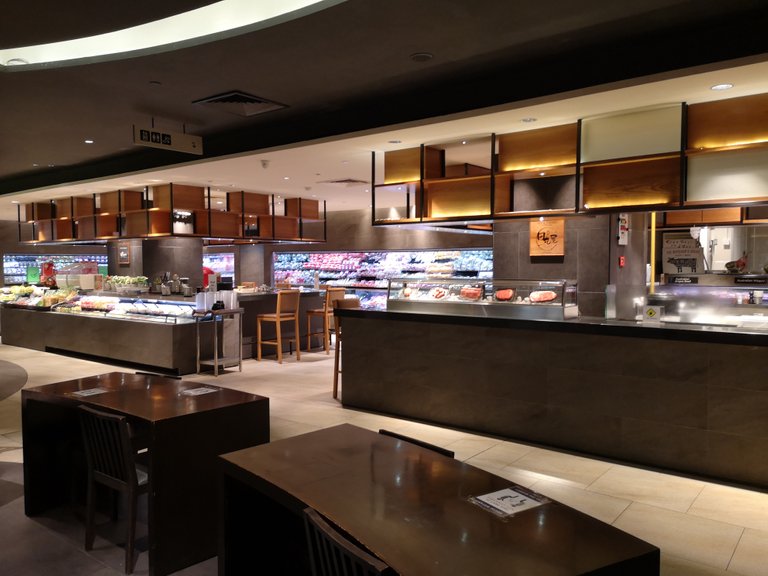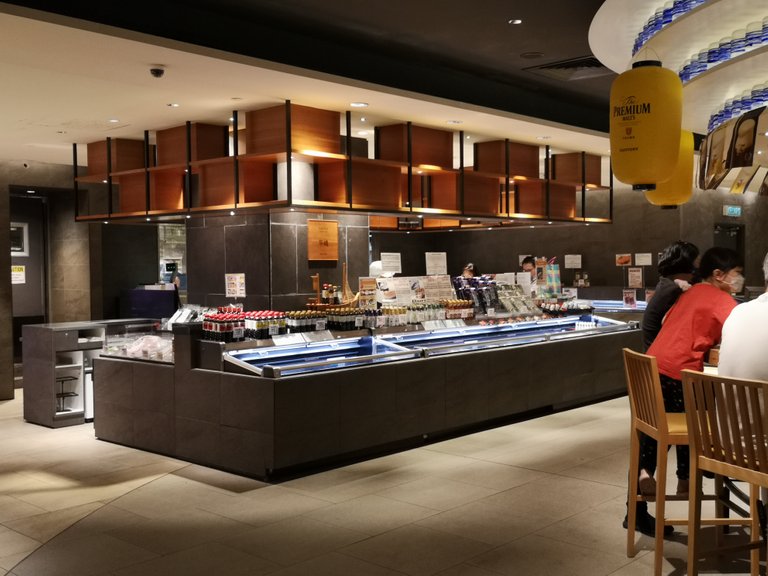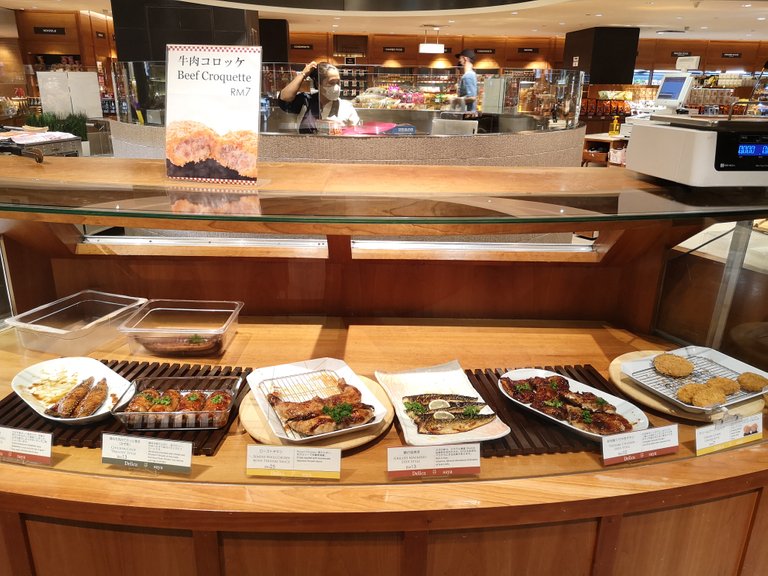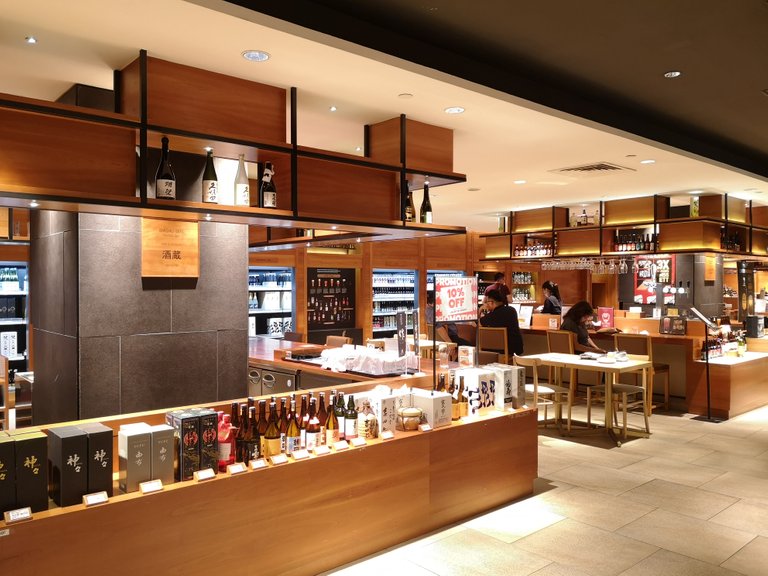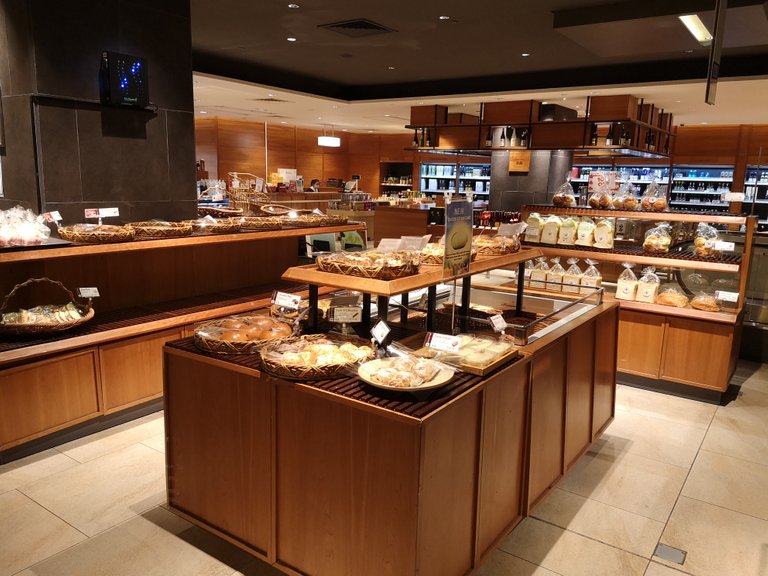 If you were here, what Japanese food you will choose?
Thank you for reading. Stay bubbly. Stay hopeful.

❤️Love from me❤️
---
---