Chargrilled Burgers SO GOOD!
I could not believe that I never realised this restaurant which had been here for years was actually my favourite burger restaurant called Carl's Jr, because the signboard outside said Chargrilled Burgers.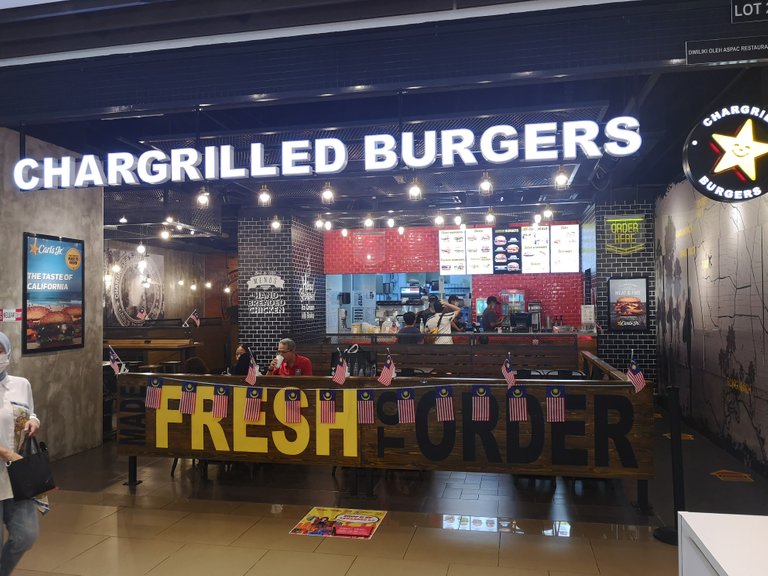 Husband was having good mood and said he wanted to bring us to eat Carl's Jr burgers since it had some promo on conjuction with our nation's Independence Day. Then he turned into this mall we often went, I was wondering since when Carl's Jr was here. Turns out this Chargrilled Burgers shop is Carl's Jr restaurant, with a small signage of Carl's Jr at the side which I had never seem to noticed. Well, I was happy we got to eat our favourites here. In our opinion, Carl's Jr has the best burgers and chickens in town, but we did not always go as there were more expensive. Husband was glad he could treat us this meal.
Let's order!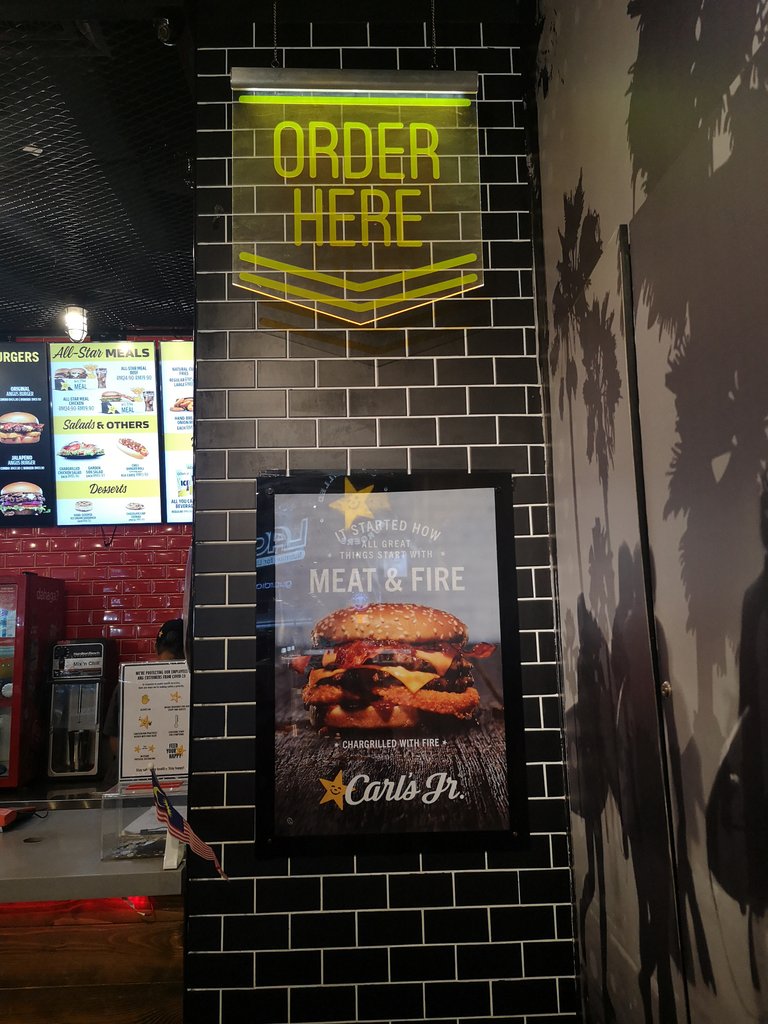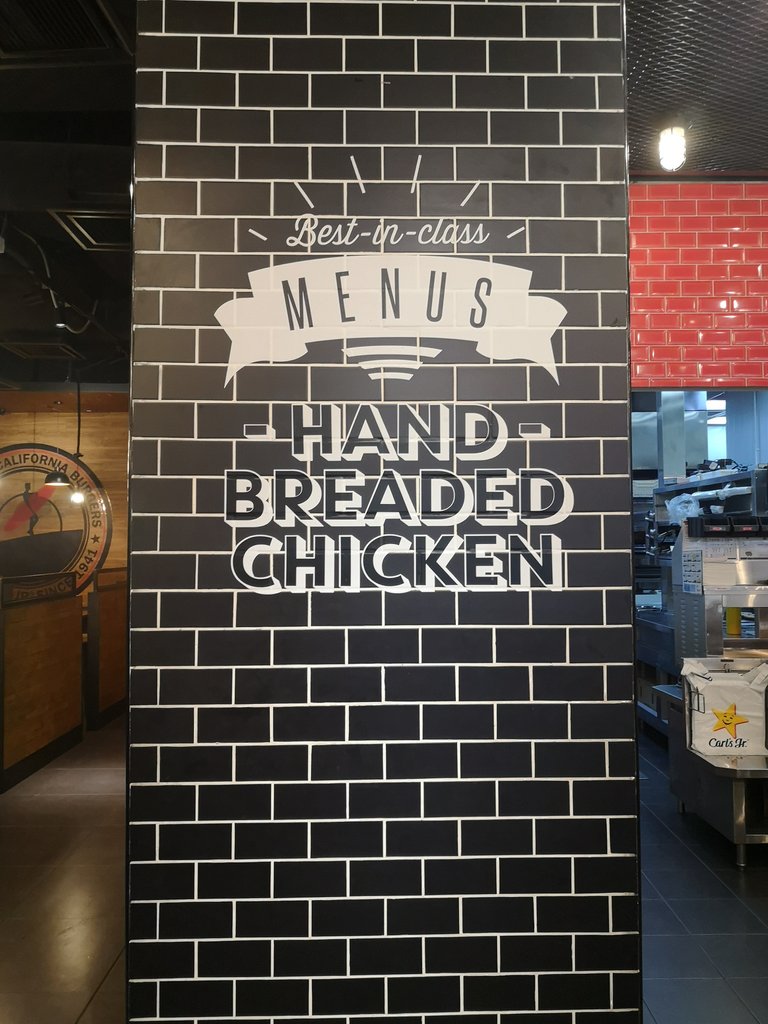 Menu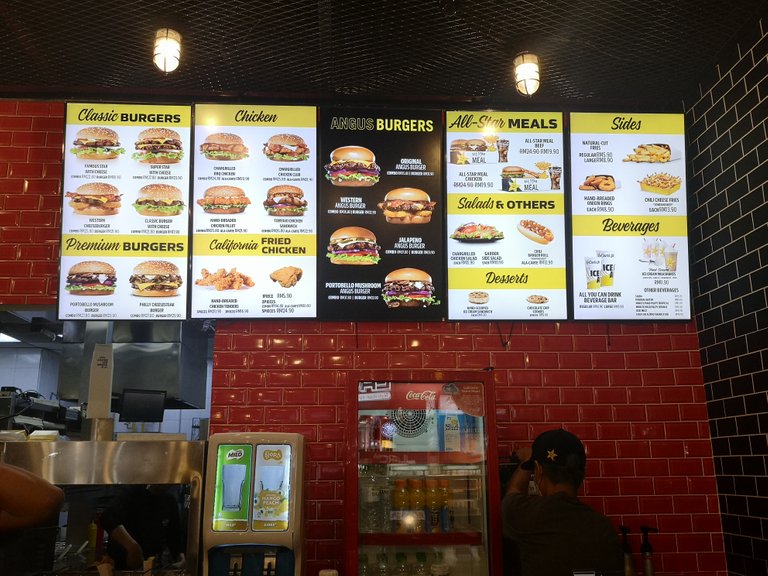 I had decided to take the items on promo was the All-star Meal consisted of two burgers, fries and drink. We chose the beef one. The drinks were refillable bottomless.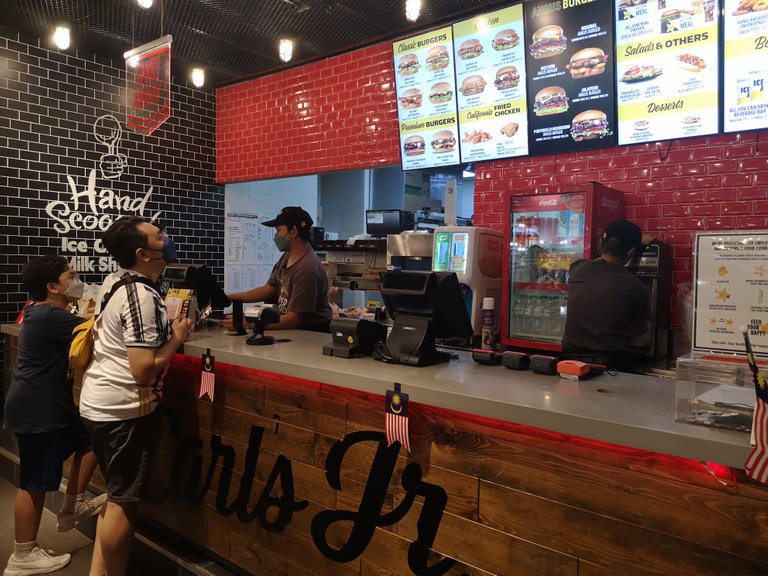 The children also wanted to try their chickens so we ordered the chicken tenders and two pieces of fried chickens too.
Ambience
I love how spacious the restaurant was and many seating available for us. We chose the seat facing the entrance so more air ventilation.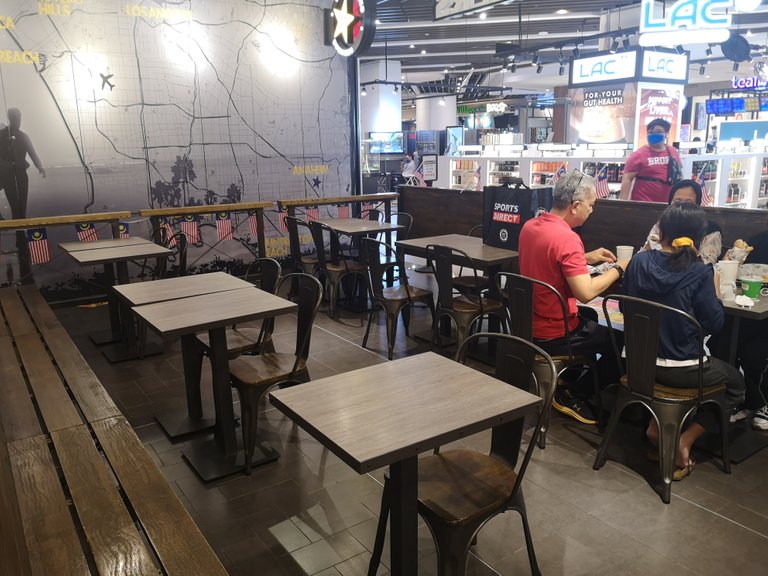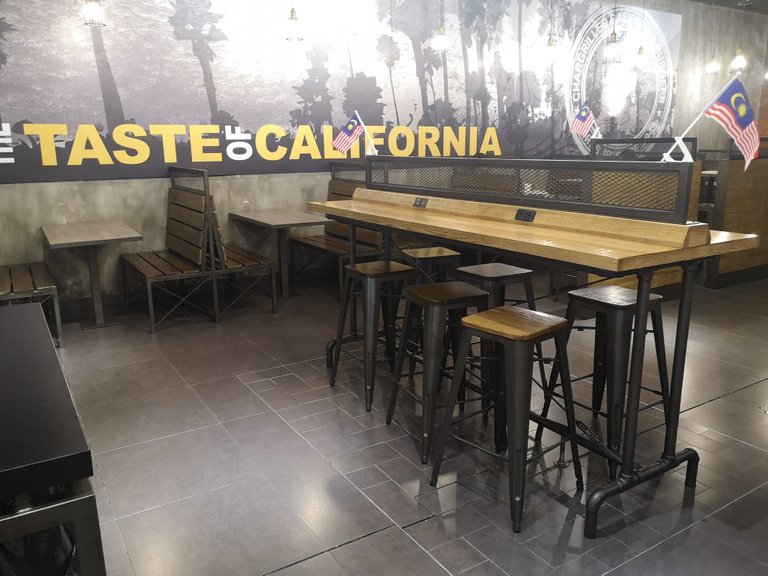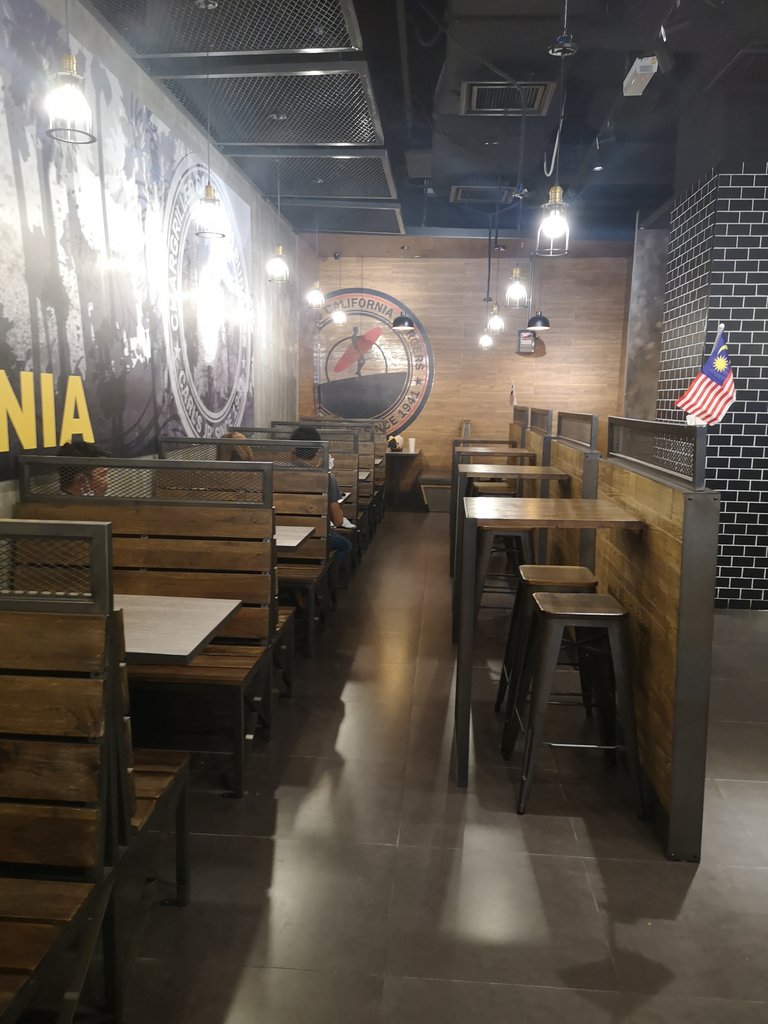 Drinks section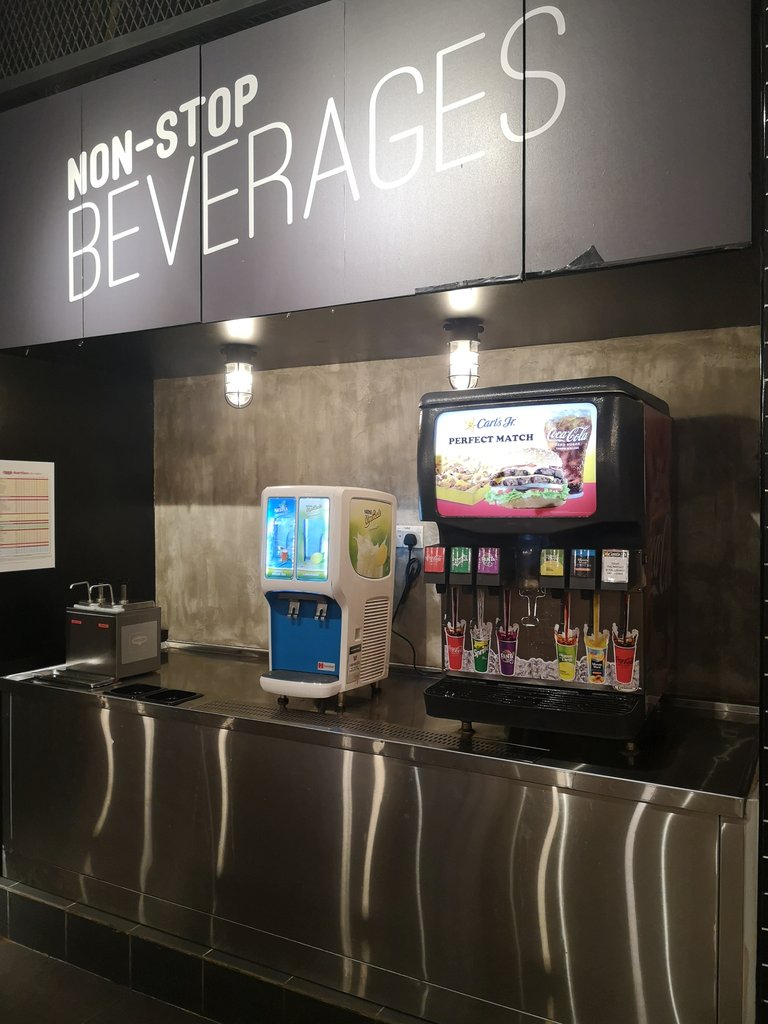 Our yummy dinner!
OMG!
The fried chicken tenders and the fried chicken thigh parts were so herbs spices loaded on the batter, the meat were fresh and juicy. I was impressed. The boys really loved it. By the way, Carl's Jr only serves chicken thigh parts, they do not have chicken breast and chicken wings.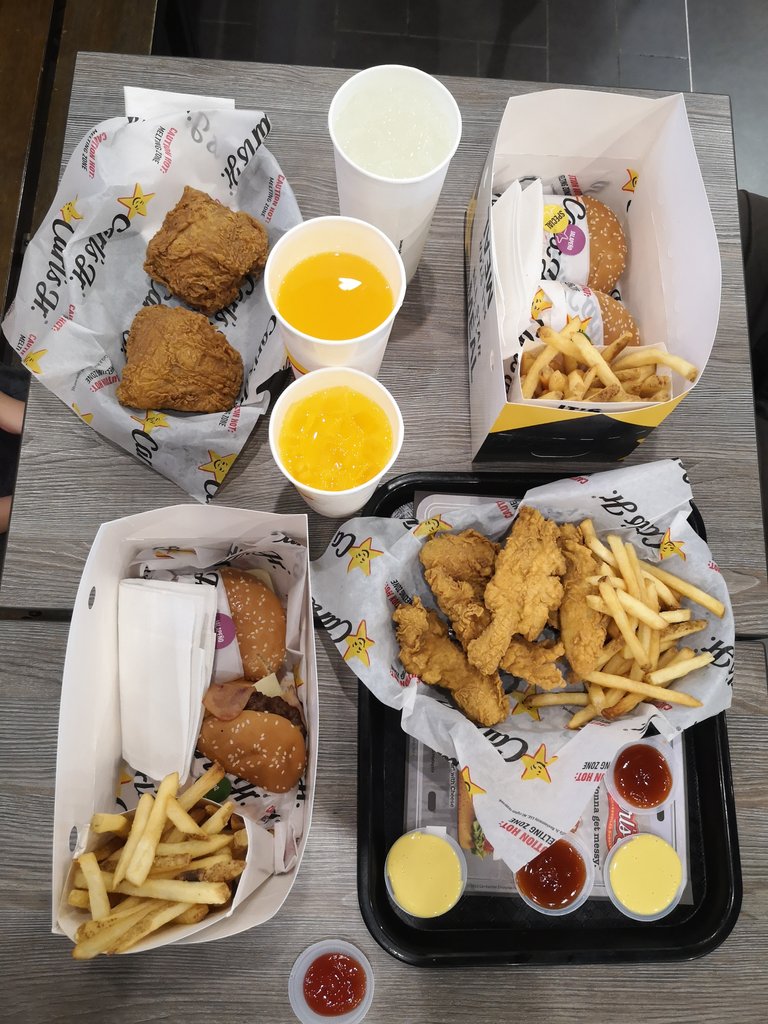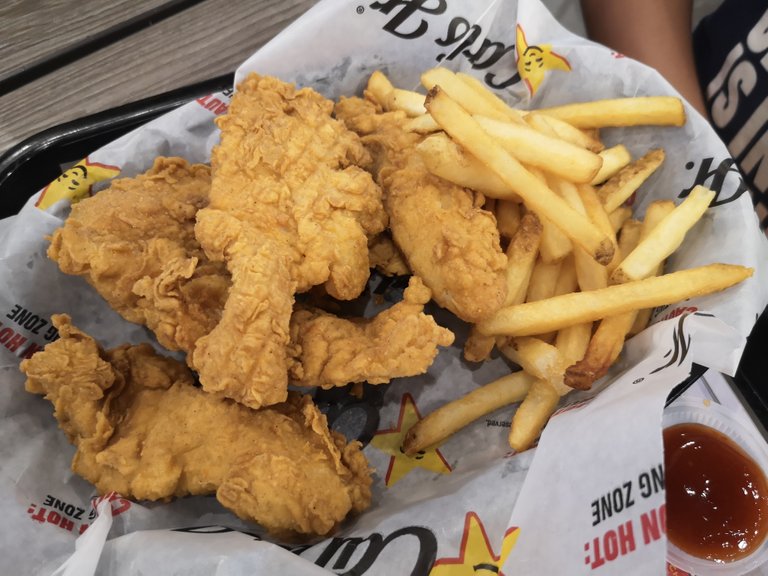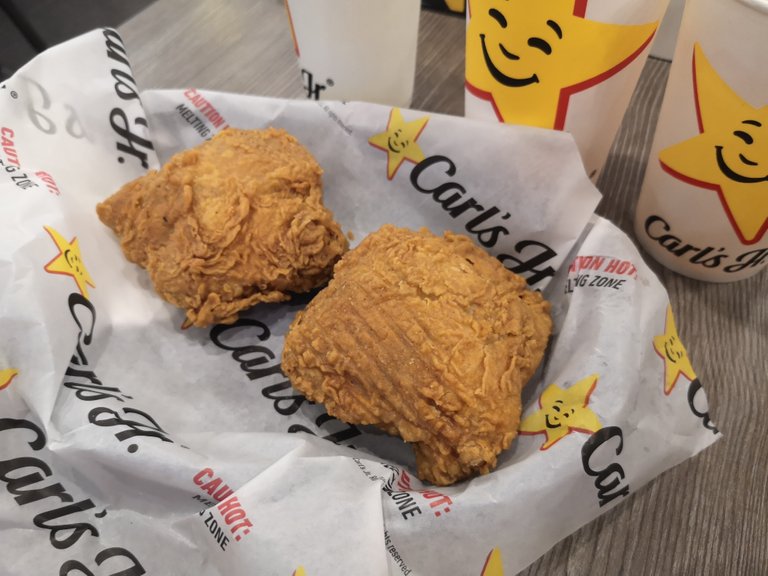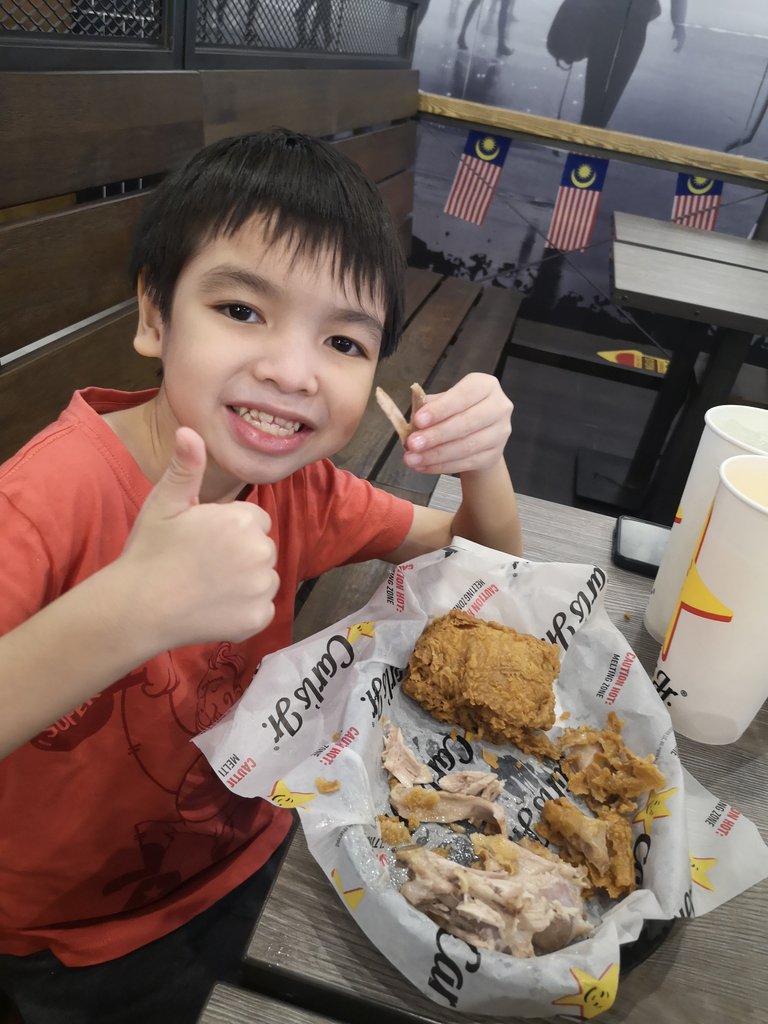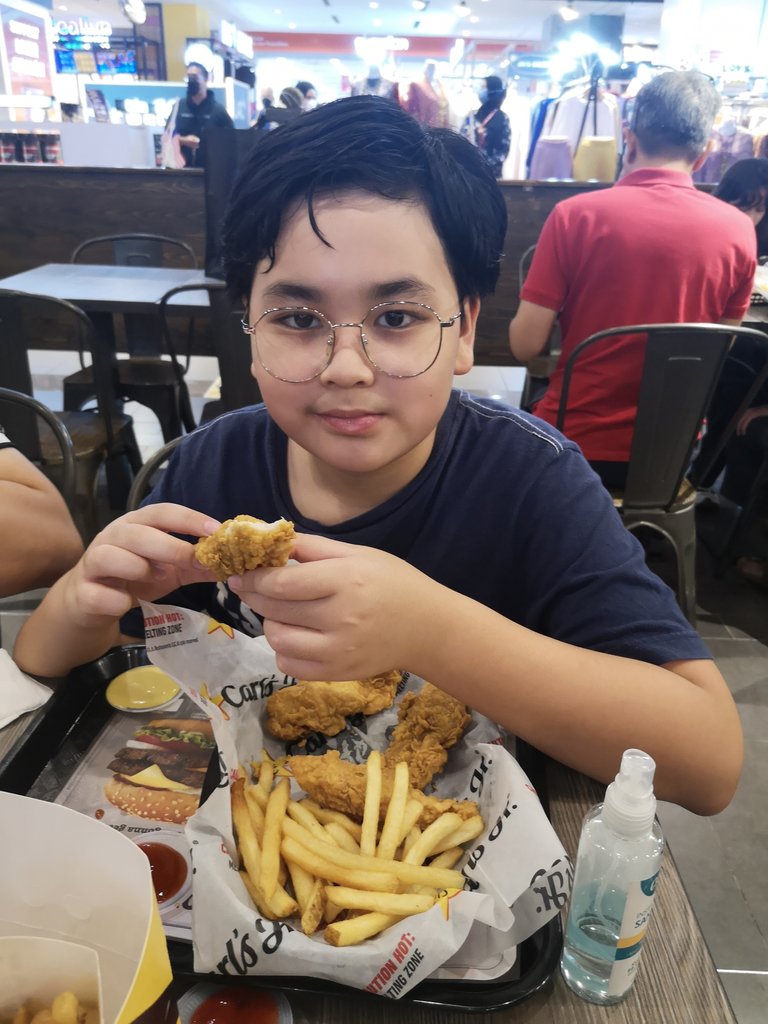 Husband and I ordered the same beef series All-Star meal which had two beef burgers, one BBQ and one Jalapeno. The fries were the better type too. Husband even challenged himself to record a video to see how fast he could gobble up the whole thing. Gosh, he finished two burgers and all the fries in 4 minutes. I wonder would his stomach complained why he never chewed properly. Lol.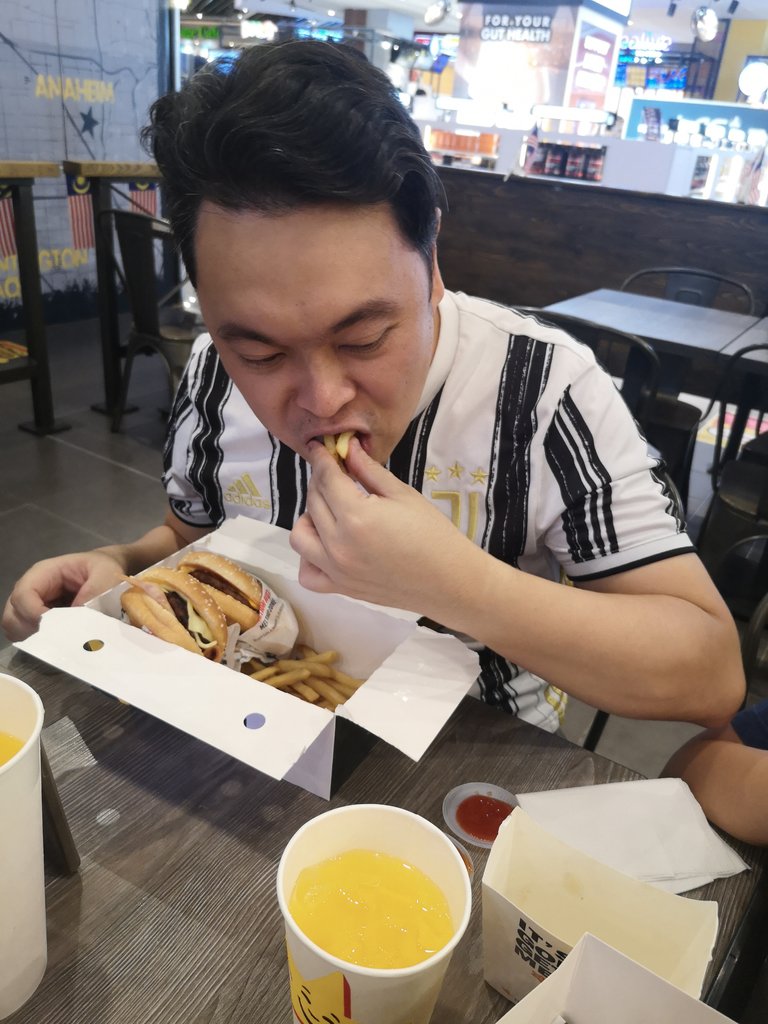 Our boys said they gave Carl's Jr food and drinks 5 stars out of five. They must be thoroughly enjoyed the food. Will definitely come back here again when the budget is okay.
Rating: ⭐⭐⭐⭐⭐
What burgers' chain's do you love?

.
.
.
.
.
📷📷📷
All images are mine unless stated otherwise, photos are taken using my phone Hua Wei P20.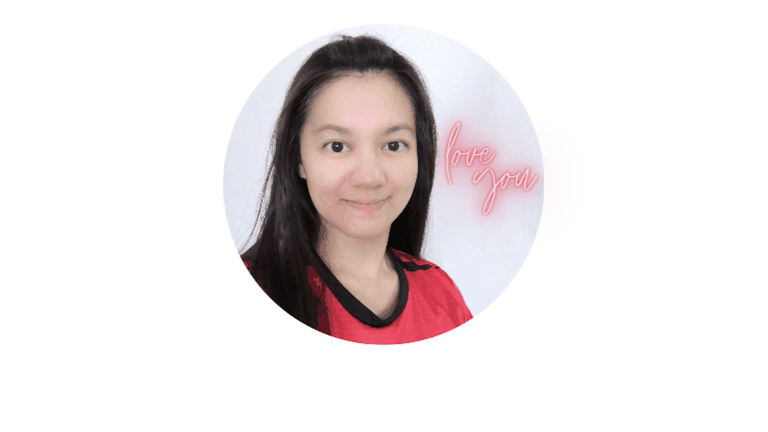 Hello there, I am the lady behind this little space of my blog in this awesome vast Hive blockchain. Often, when I blog, read, curate and get to know new people, I feel that I am no longer stucked inside the four-wall of my apartment, but rather, I am travelling all across the world, just like a little heaven-on-earth experience. Hope you enjoy reading this snippet of my life as I enjoy exploring yours. Thank you for swinging by.

---
---