Messi First Goal For PSG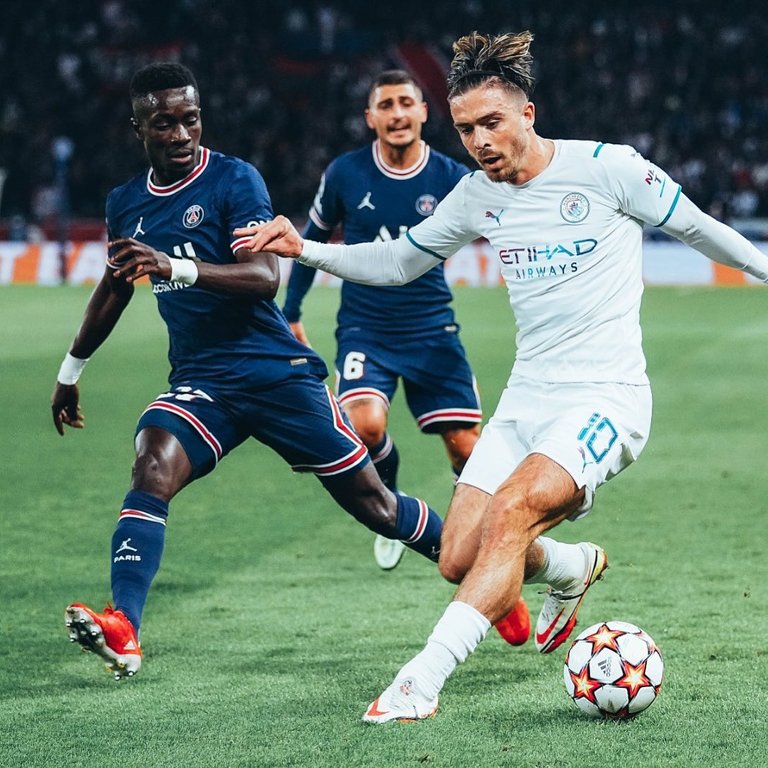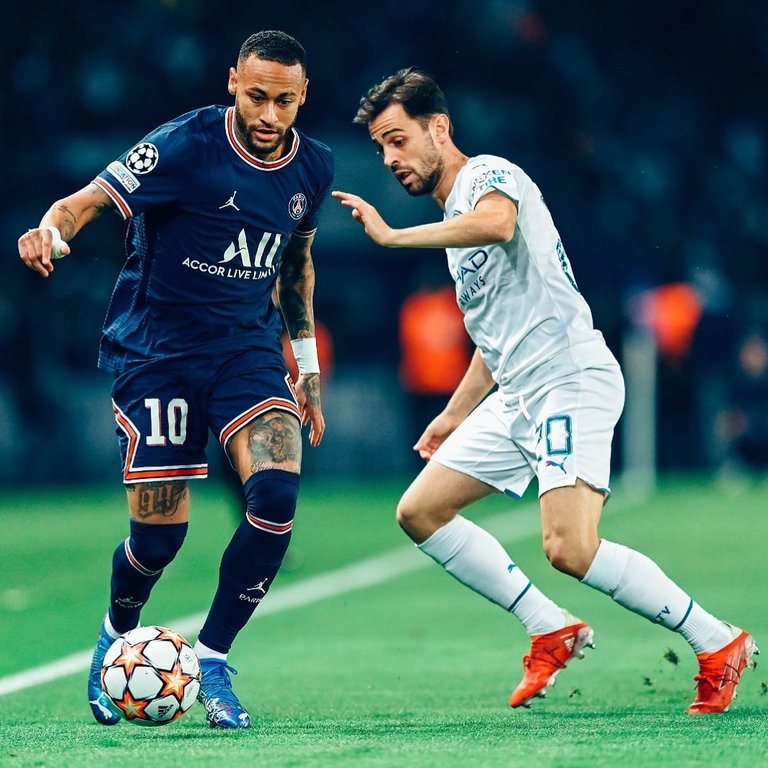 The second leg of the UEFA champions league's group stage matches kicked off yesterday. The headline of yesterday's matches was PSG vs Manchester City. The two clubs meet again in a group stage match.
PSG lost a home and away game to City at the champions league semifinal, giving City their first-ever champions league final against Chelsea. It was a sad game for the PSG teams as they came close twice to win the champions league.
But this time PSG had Messi on their side which was an added advantage. The Parc Des Prince ( PSG home stadium) was filled with supporters, everyone eagerly waiting for the match to start.
The referee blew his whistle and the match came to life. Manchester City started the game with the first attack. Ruben Dias swings in a cross but was saved by PSG newly sign goalkeeper Donnarumma.
PSG responded with an attack lead by Messi. Messi played in a cross behind City's defence and found Mbappe who passed the ball to Neymar. Neymar gave a little touch to Gueye who sent in a wonderful shot in the top corner of the goal post to give PSG the lead against City. Only just 8 minutes played and PSG marked in their first goal.
Manchester City wasn't going down without a fight. They put pressure on the PSG defence. De Bruyne for Manchester City sent in a cross and has headed by Sterling but it hit the crossbar. Bernardo Silva quickly recall the ball and played in another shot but again it hit the crossbar. City was so close to level things up and lost their chance.
PSG had their fair share of chances. Neymar came close to get a goal, but his shot went wild. Herrera also made an opportunity to get a goal but was denied by Manchester City's goalkeeper. The first half came to an end with PSG taking a one-goal lead ahead of City. It was intense for both sides.
The second half commenced and City came with lots of energy. They almost had a goal just 1 minute played out of the second half, but Sterling just couldn't get in a goal for City.
Then just 64 minutes late in the second half, Messi started a counter-attack from the PSG box gave a pass to Hakimi, but Neymar was unable to take his chance.
Manchester City came close again to find a goal. De Bruyne took a shot but it went wild of the post.
73 minutes played already, Messi again ran with the ball from the midfield. He made a pass to Mbappe who played a return pass to him. Messi then made a wonderful strike which when into the net giving PSG a two-goal lead against Manchester City.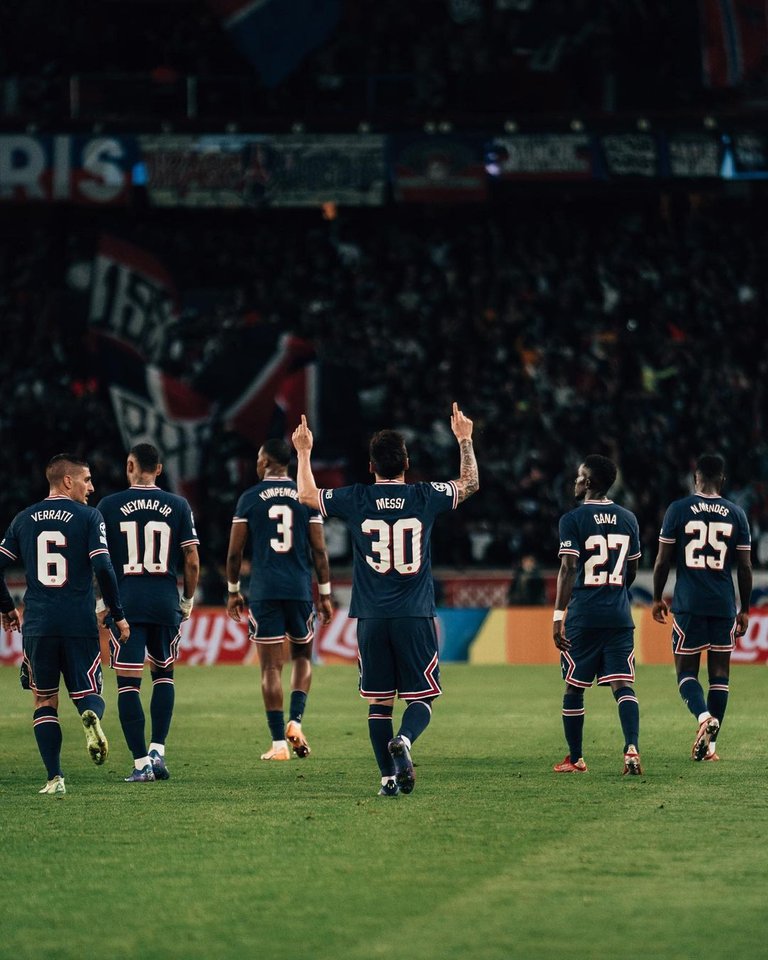 Messi scored his first goal for PSG in the champions league and it was an amazing goal. The fans were full of excitement call out Messi's name. An amazing night it was in Paris.
The match came to an end and Manchester City was unable to score a goal and PSG taking all 3 points.
Well, that's all for now. More champions league matches are still to come on tonight don't miss out on the excitement.
Image source:
https://www.instagram.com/p/CUYMqGTgN1C/?utm_medium=copy_link
https://www.instagram.com/p/CUYID7QAE4T/?utm_medium=copy_link
https://www.instagram.com/p/CUaQQbuKNwi/?utm_medium=copy_link
---
Posted via proofofbrain.io
---
---