Meaningful weekend sunset.
Hello everyone in the dear Hive community. How's your weekend going? I hope the best things come to you. Today I would like to introduce my weekend activities again. It was really a relaxing day for me with a very interesting activity and I think only in Vietnam. Hihi. Let's explore a beautiful and fun day with me.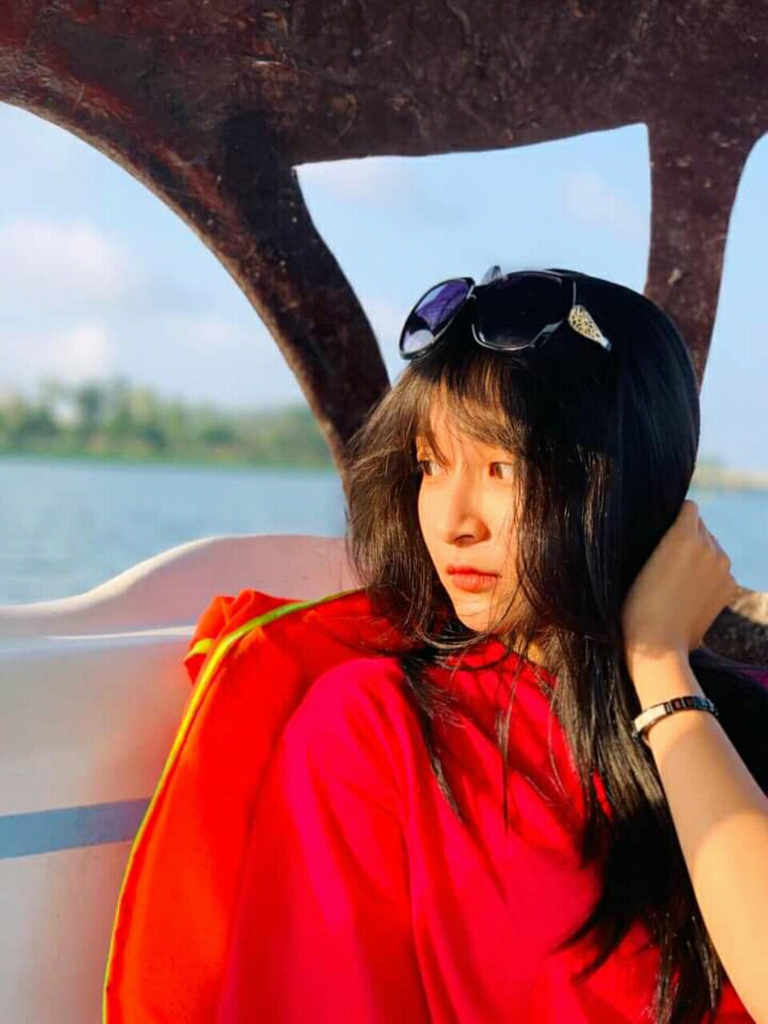 I was pretty exhausted with my weekend homework when I got a phone call from my best friend. She asked me to go out with her to relieve stress. In fact, in my heart, I was just waiting for that one call. Hihi.
---
We invited each other to the Perfume River - a famous river of Hue city to play duck riding. I think it's hard for you to imagine what that game would be like. So now I'm going to introduce it to you right here.
Duck riding activity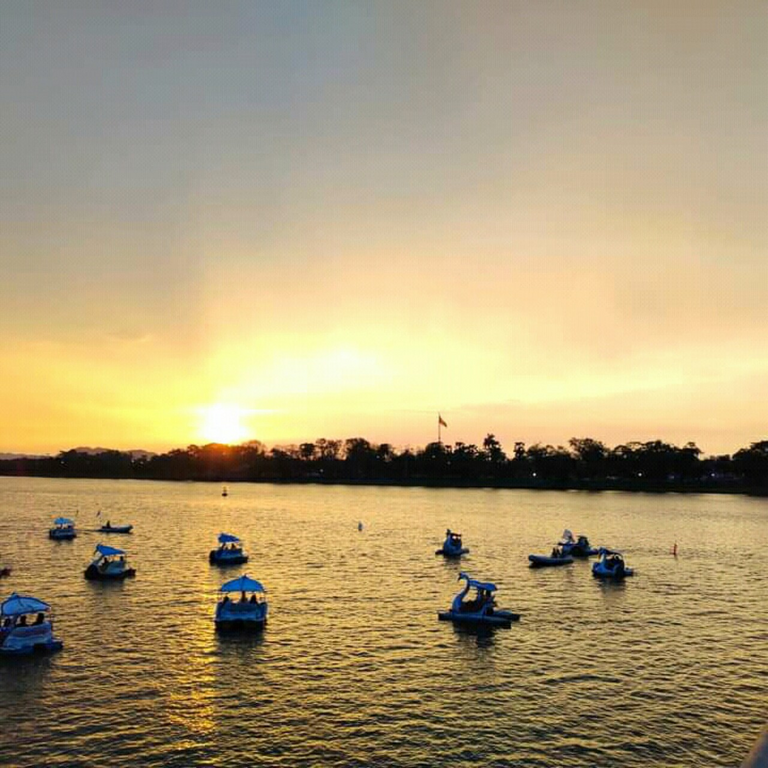 One or two people will be seated on a duck-shaped boat. That boat has a handle that steers you in the direction you want. Unlike other boats, this game uses leg strength to move the boat. That means underneath each boat there will be pedals that are in contact with the water so that when the player pedals the duck, they will touch the cool water. This creates a sense of excitement for the player. In addition, the speed of the boat depends on the speed of the player's pedaling fast or slow. Therefore, when participating in large numbers, we can race together to see who is faster.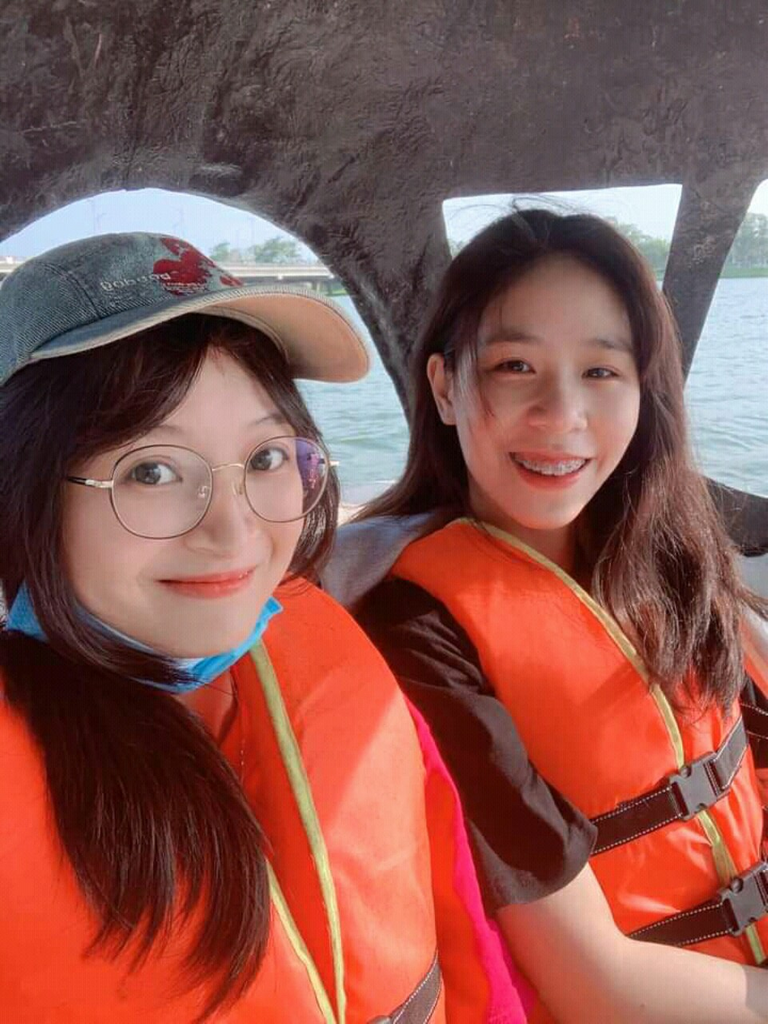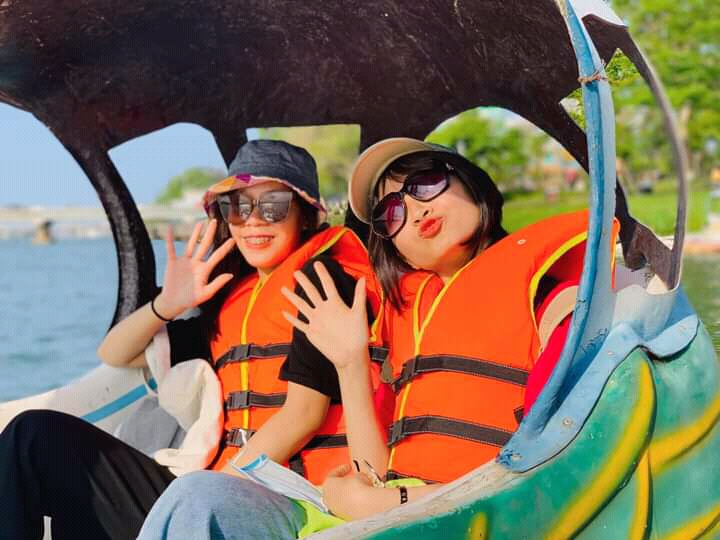 This is also a way to help us exercise. Imagine being merged in the middle of the river with the gentle breeze of summer, making us feel very comfortable and comfortable. These activities not only help us relax our mind but also help us to release energy after hard working and studying days.
It's great, isn't it? I hope you can also find your own joys so that every moment in your life becomes meaningful and full of joy.
---
Dreamy sunset
I am sure that when looking at these photos, you will say, oh, isn't it beautiful? So do I. I feel very lucky and happy to be able to watch such a beautiful sunset.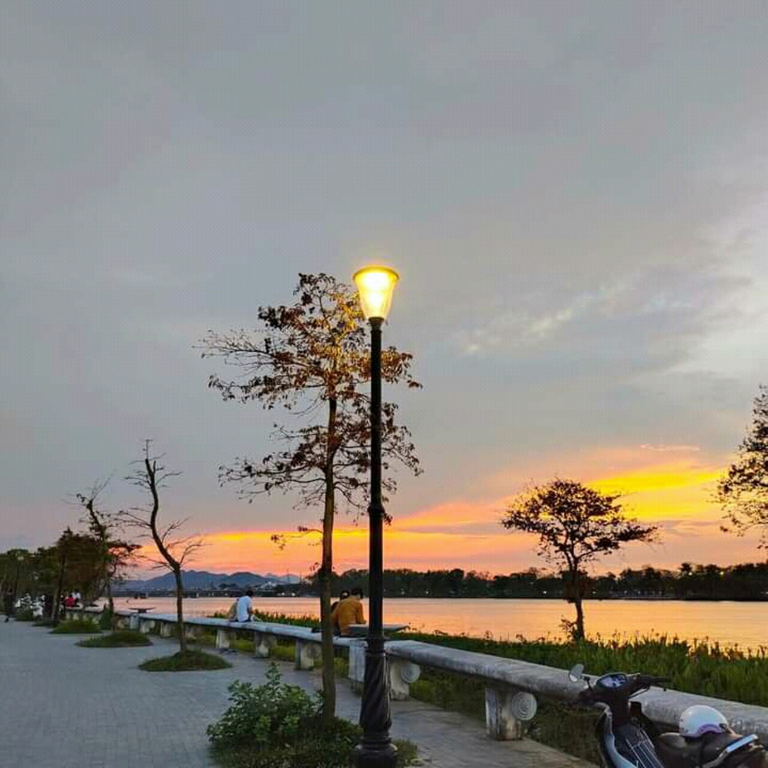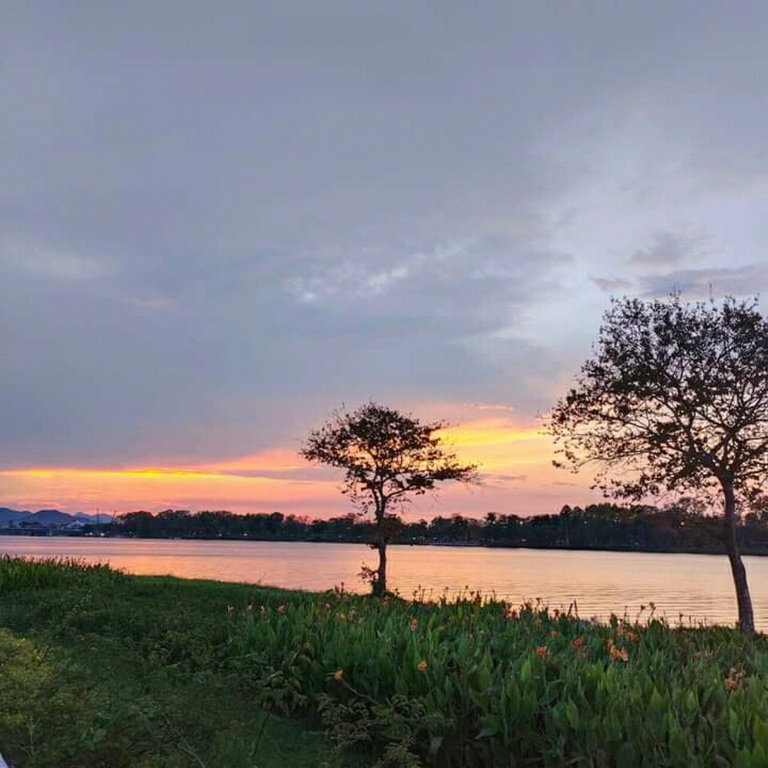 Looking back at this image, I remember someone asked me that. I like sunset. Indeed, the sunset is not a dull and boring thing that gives people a feeling of sadness. For me, the sunset is a testament to the fact that endings can also be beautiful at times.
I am not saying I don't like dawn. Dawn gives us a feeling of freshness, a sign of a fresh new day that begins with full of faith and hope.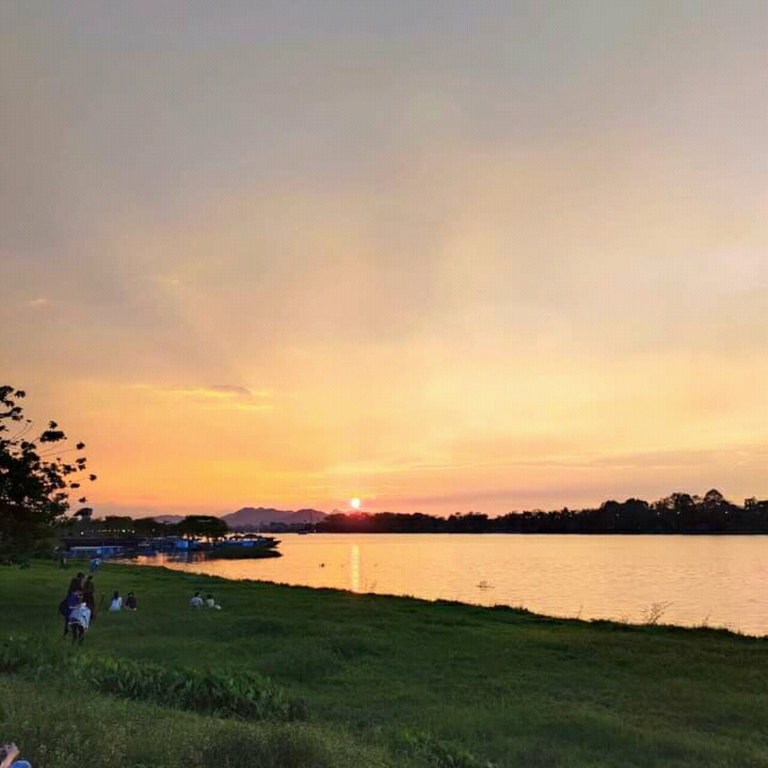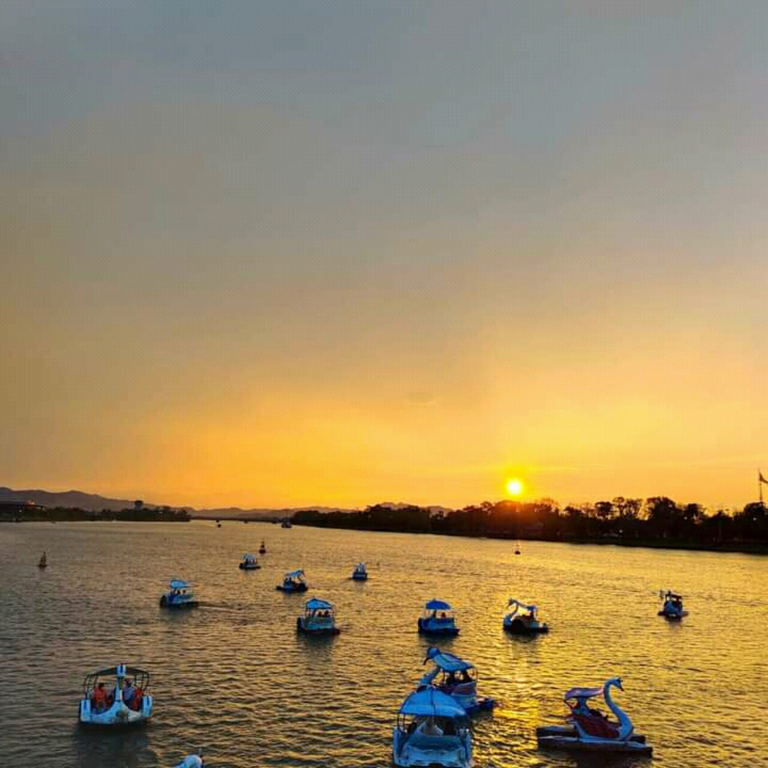 The sunset helps me look back on a day of life so that I can calm down to consider everything in the day. I take the time to reflect on what happened in the day, to think about tomorrow and the future as well. That's why I love the sunset here.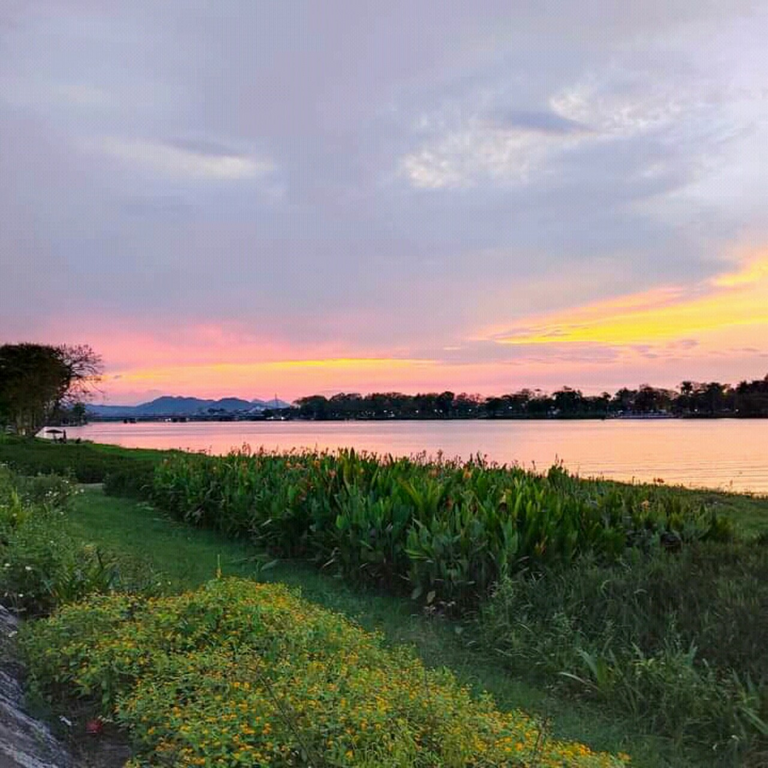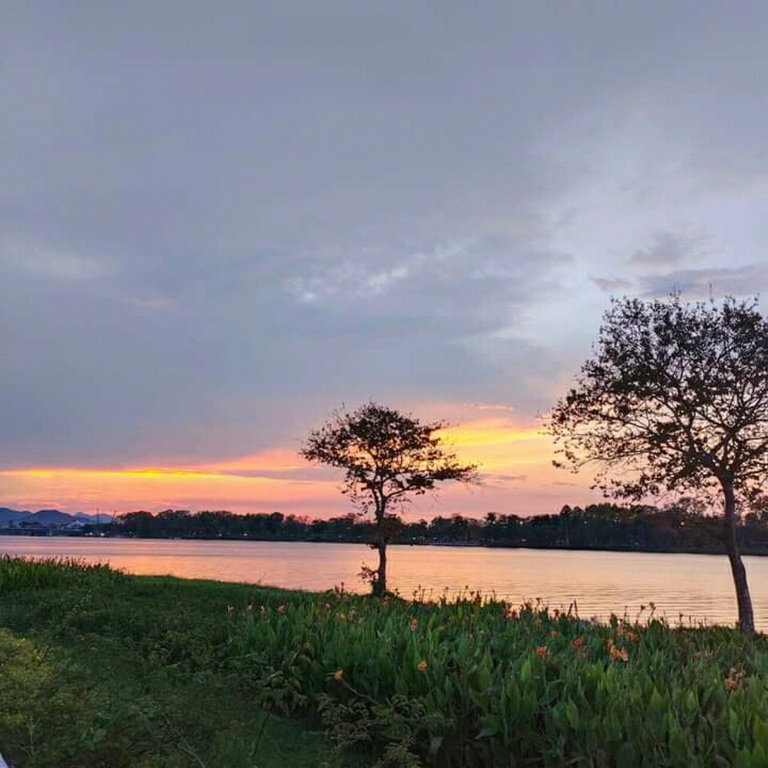 Every moment of the day if someone by your side spends it with you, that time will become more profound and peaceful. Therefore, find you good friends to share your joys and sorrows with.
Please visit Vietnam and feel more about this country. Because each place and each country will give you back moments that you can't forget.
Thank you very much for reading my post. Have a nice day.
---
---