Value Yourself - POB Positive Vibes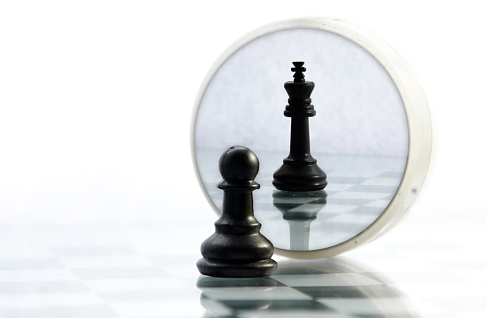 Life is short and long at the same time. It will all depend on the way you look at it. But one thing is certain: She is unique. At least the one you're living now.
Over time, the places you will visit, people you will talk to and meet, will be very few who will truly value you. Don't waste time hoping to be valued by others. Start with yourself.
Approvals from others are not always true even when they show up. The main valuation is yours.
Don't be afraid to take risks, change, face new challenges. Don't get attached to just one thing. And especially if it's not yours.
Work is the main place where you are least valued. Of course, some jobs are better than others, but when the going gets tough and your boss will have to choose between his family or yours, who do you think he will choose?
No matter how beautiful you are, don't expect appreciation. Value yourself. Seek your appreciation. Ask yourself if what you do is good, if it can improve, if you can take risks, and if you feel happy being the way you are.
That's the main key. Feel good. And feel good about yourself without needing someone else's approval. This is an evolution that will make you grow and evolve more in other aspects of life.
Appreciate the person you really are and the one who will be even better ;)
====================
Português
A vida é curta e longa ao mesmo tempo. Tudo vai depender da maneira que você olhar para ela. Mas uma coisa é certa: Ela é única. Ao menos essa que você está vivendo agora.
Ao longo do tempo os lugares que você irá passar, pessoas com quem vai falar e conhecer, serão bem poucas aquelas que irão te valorizar de verdade. Não perca tempo esperando ser valorizado pelos outros. Comece por você.
A aprovação dos outros nem sempre são verdadeiras até quando elas aparecem. A principal valorização é sua.
Não tenha medo de arriscar, mudar, encarar novos desafios. Não fique apegado somente a uma única coisa. E principalmente se ela não for sua.
O trabalho é o principal local onde você é menos valorizado. É claro que alguns empregos são melhores que outros, mas quando a situação apertar e que o seu chefe terá de escolher entre a família dele ou a sua, quem você acha que ele irá escolher?
Por mais de tudo bonito que você faça, não espere a valorização. Valorize você mesmo. Busque você sua valorização. Pergunte para si mesmo se aquilo que você faz é bom, se pode melhorar, se pode arriscar e se você se sente feliz sendo assim do jeito que é.
Essa é a principal chave. Se sentir bem. E se sentir bem com você mesmo, sem a necessidade de uma aprovação de outra pessoa. Essa é uma evolução que te fará crescer e evoluir mais em outros aspectos na vida.
Valorize-se a pessoa que você realmente é e a que ainda irá ser melhor ;)
---
Posted via proofofbrain.io
---
---