Clearing Up VOUCHER Token Confusion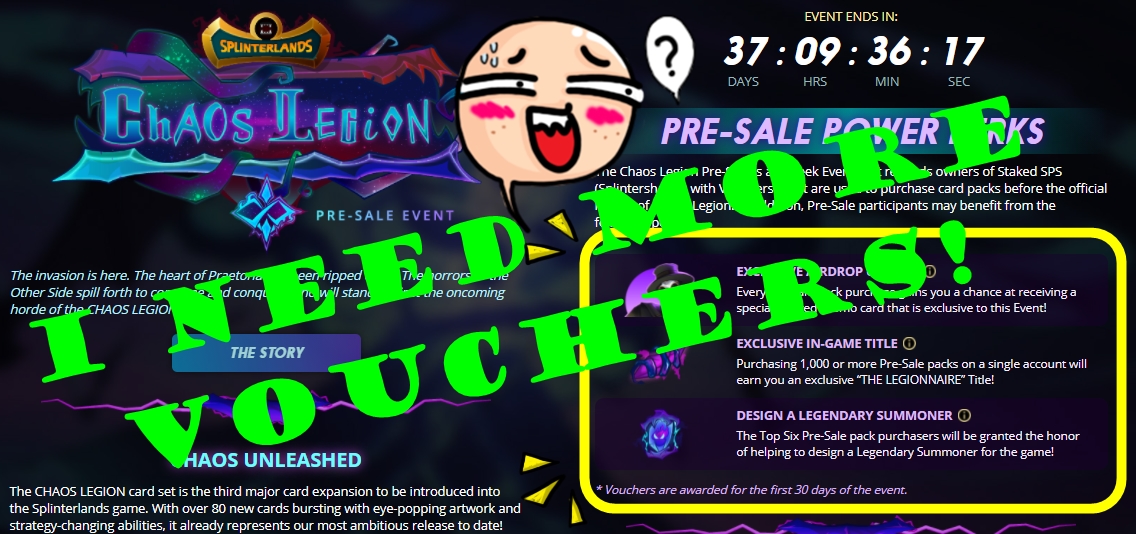 With all the buzz that has been going on with Splinterlands it seems that not many people can actually answer specific questions about VOUCHER tokenomics. I decided it was time to do a little bit of research to clear this topic up once and for all. The original post by @Splinterlands is HERE
The surface level details are pretty simple to grasp so I will just line them out:
33,333 VOUCHER tokens will be dropped to SPS token stakers daily
A total of 1 million VOUCHER tokens will be given out over 30 days to these SPS stakers (ends 11/16/21)
Only 1 million presale packs will be available for sale during the first 5 weeks (ends 11/24/21 at 10PM PST)
Each Chaos Legion presale booster pack requires 1 VOUCHER token to purchase in addition to $4
Any unsold presale packs will be returned to the normal supply without presale benefits or bonuses
Fractional VOUCHER tokens may be sold or transferred on Hive-engine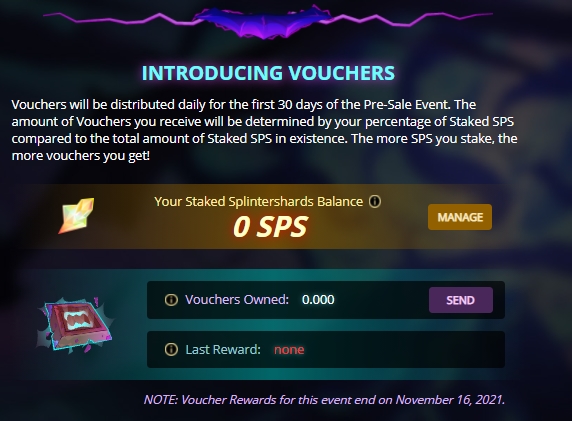 Now this is where things begin to get a bit murky in regards to the future uses and distribution of VOUCHER tokens. Once the initial 30 days is over how many tokens will be given out and how?
According to @Splinterlands: "Finally, we intend to keep the VOUCHER system in place even after the Chaos Legion presale ends and the set is released into the game. We expect that VOUCHER tokens will still be needed to purchase Chaos Legion packs for some time after the set is released as a way to help meter-out the release of the edition and not have the market be flooded with too many new cards right away.
We also anticipate that VOUCHER tokens may be used for various other benefits in the game going forward, and they will continue to be earned by holding staked SPS tokens and may also be available via liquidity pools and other sources in the future. More details about future use of VOUCHER tokens will be available as that gets closer."
~
There is no clear-cut information about the exact number of VOUCHER tokens that will be distributed going forward. It will most likely end up being higher than the current rate just to speed up the process of the public sale, because there will be a total of 15 million packs by the end. The precise uses of the VOUCHER tokens, other than for booster packs has still yet to be revealed but I can speculate that it will probably be accepted for potions as well as for in-game purchases like cards.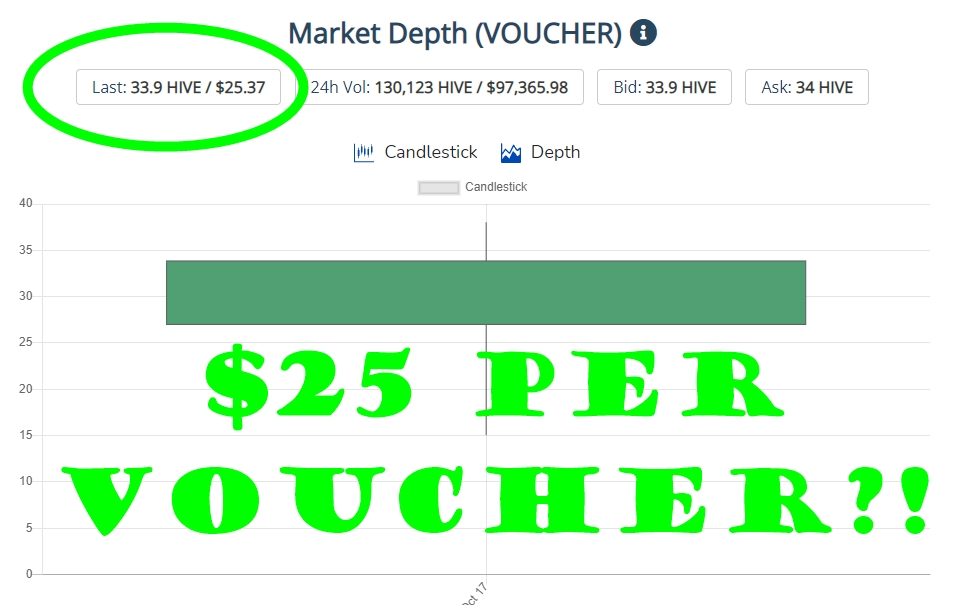 I was quite surpised to see the price of VOUCHER tokens going for more than the actual CHAOS packs themselves at launch yesterday. I guess the Chaos Legion has officially arrived and is ready to cause chaos and confusion. Personally I thought the prices should be closer to $1-2 per VOUCHER realistically but the extremely limited supply has driven market scarcity and FOMO.
The introduction of these new VOUCHER tokens to the Splinterlands ecosystem has some complex implications going forward but will definitely increase the demand and uses for SPS and DEC. Overall the change is quite bullish for everyone playing Splinterlands and holding in-game assets- We are just truly getting started with the GameFi revolution.
---
---