Saturday morning - Mañana de sábado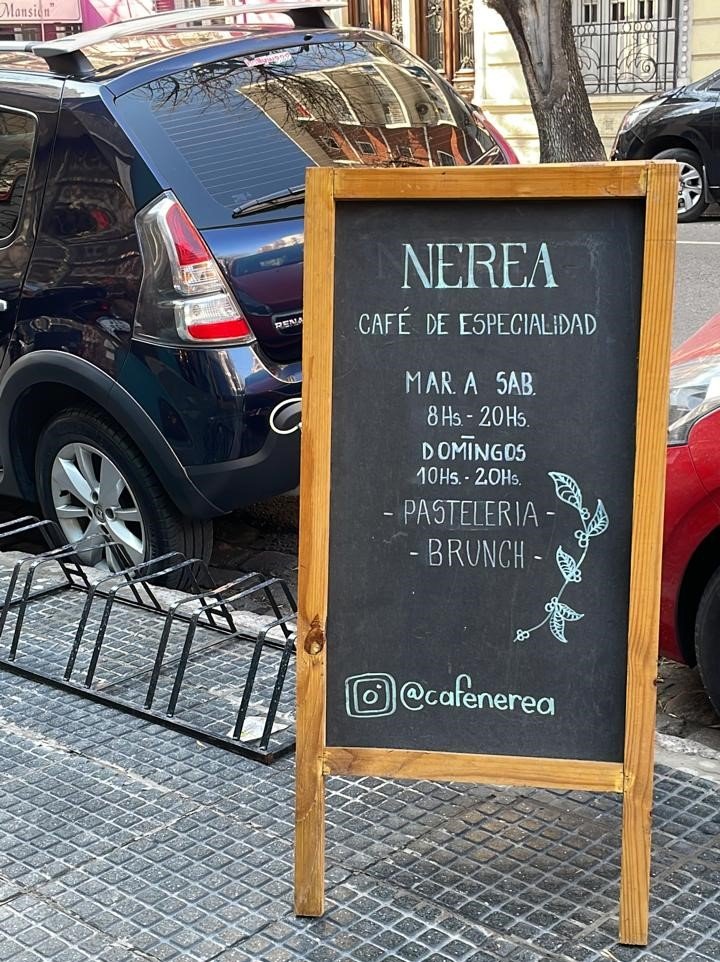 Together with my wife, my eldest daughter, and my son-in-law we went out for a walk and enjoyed a Saturday morning that was still cool, but with a clear sky that foretold that the cold would give way to a slightly more temperate climate, that was enough for us.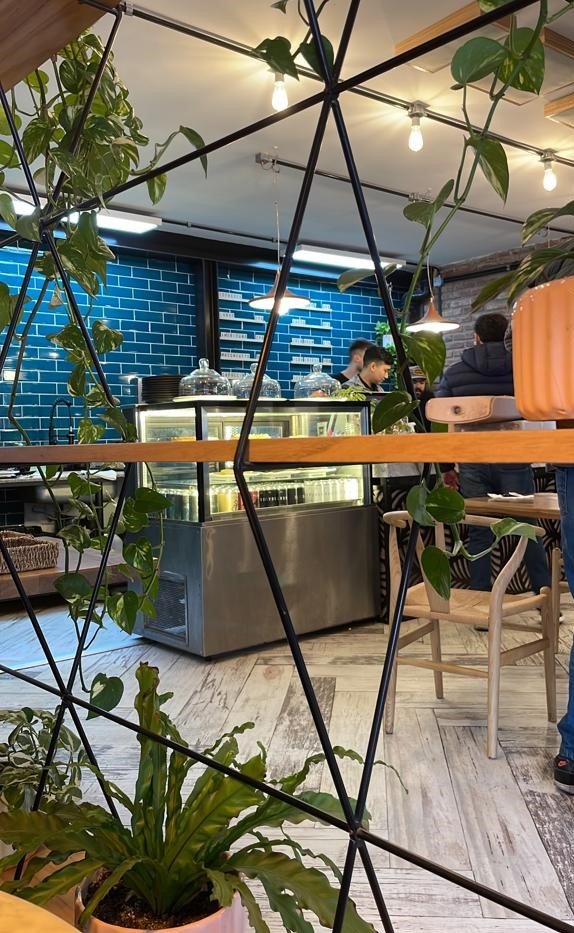 This being locked up almost permanently is something difficult to cope with and I look forward to my next visit to the doctor to see if the restrictions are lifted, I do not ask for anything extraordinary, I do not even complain about the diet, I am satisfied with just being able to go for a walk more days and more time, maybe driving my car that already has cobwebs on the roof.
We didn't go very far, just a mile and a half, and we stopped for breakfast in a nice little bar on Avenida Avellaneda, far from the hustle and bustle of the open-air shopping that this street has a little further to the west.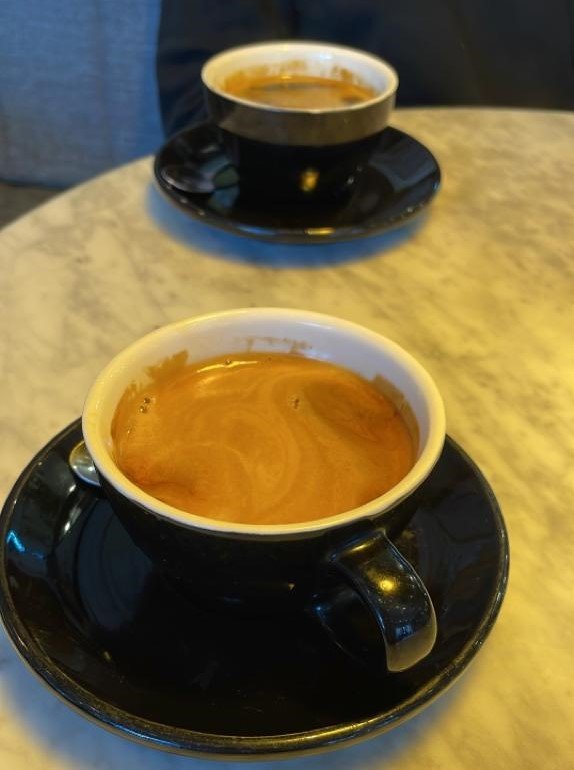 The place has a very good signature coffee that changes every few months and also the very fashionable Bruch with which many office workers recharge energy to endure long working hours.
I only ordered a cup of herbal tea and some salt-free cookies, I couldn't do much more, but the rest were dispatched to taste, in addition to the special coffees they ordered something like a dish that had everything called Bruch Rosso. In this case, it was savory, but they also have some sweets.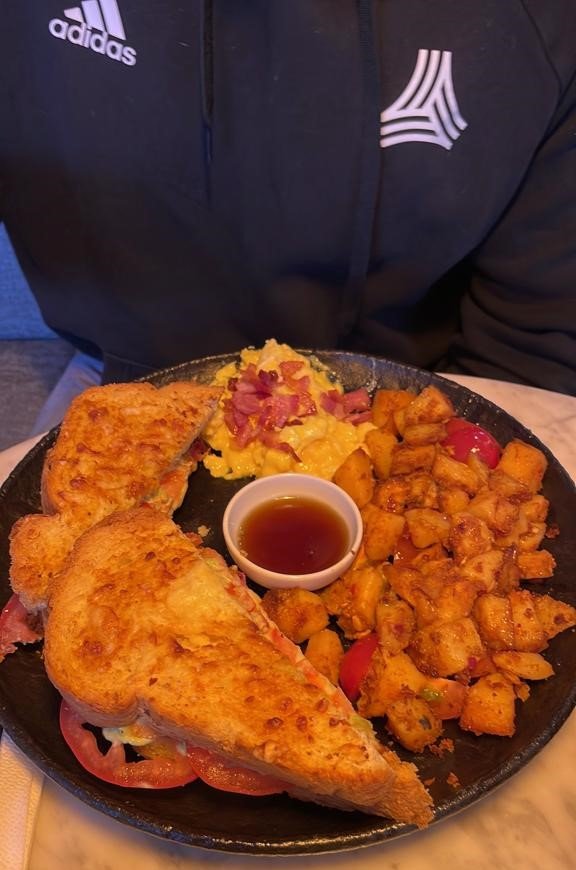 The place is fresh, modern, pleasant nonetheless, and most importantly, it is pet friendly so there were several diners along with their beloved pets.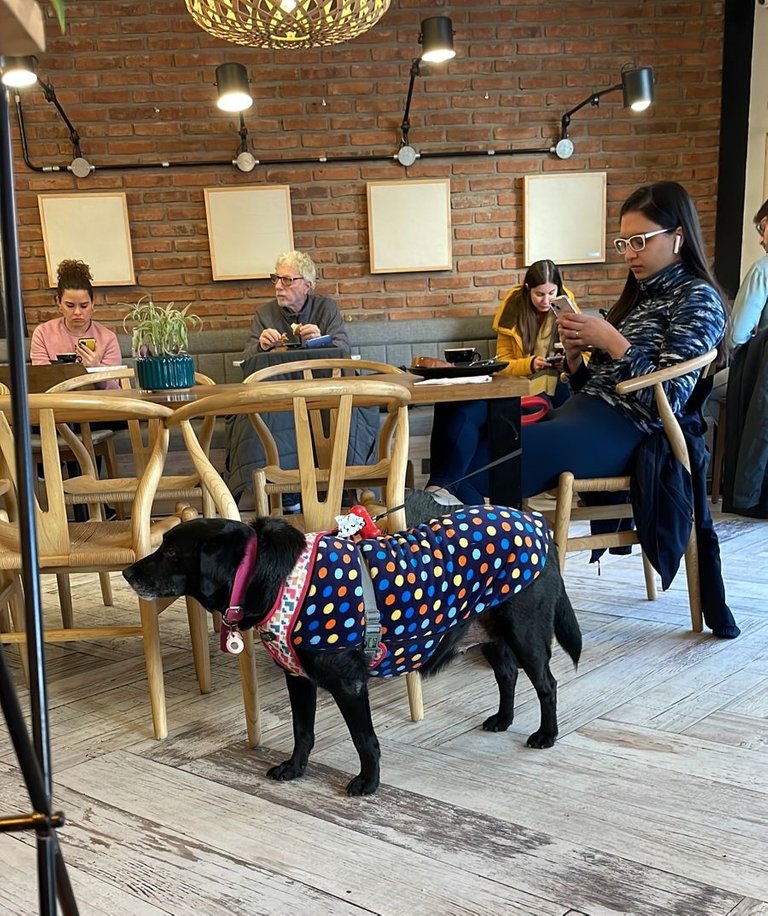 We had a great time, it's good to enjoy a different day, including putting cryptocurrencies aside for a while.

Junto a mi esposa, mi hija mayor y mi yerno salimos a pasear y disfrutar de una mañana de sábado todavía fresca, pero con cielo límpido que preanunciaba que el frio dejaría paso a un clima un poco más templado, con eso nos alcanzaba.
Esto de estar encerrado casi permanentemente es algo difícil de sobrellevar y espero con ansias mi próxima visita al médico para ver si me levanta algo las restricciones, no pido nada extraordinario, ni siquiera me quejo de la dieta, me conformo solo con poder salir a caminar más días y más tiempo, quizás manejar mi auto que ya tiene telarañas en el techo.
No fuimos muy lejos, apenas un kilómetro y medio y paramos a desayunar en un simpático barcito de la Avenida Avellaneda, lejos del bullicio del shopping a cielo abierto que esta calle posee un poco más hacia el oeste.
El lugar tiene un muy buen café de autor que varía cada pocos meses y también los muy de moda Bruch con los que muchos oficinistas recargan energía para soportar las extensas jornadas de trabajo.
Yo solo pedí una taza de te de hierbas y unas galletitas sin sal, mucho más no podía, pero el resto se despachó a gusto, además de los cafés especiales pidieron algo así como un plato que tenía de todo llamado Bruch Rosso. En este caso era salado, pero también tienen algunos dulces.
El lugar es fresco, moderno, que no deja de ser agradable, y lo más importante, es amigable con las mascotas por lo que había varios comensales junto a sus queridas mascotas.
Lo pasamos muy lindo, es buenos disfrutar de un día diferente, inclusive dejar de lado por un rato a las criptomonedas.
---
Las fotografías son de mi propiedad excepto las que menciono la fuente.
The photographs are my property except those mentioned by the source.
Héctor Gugliermo
@hosgug
---
---