Payment of taxes with cryptocurrencies - Pago de impuestos con criptomonedas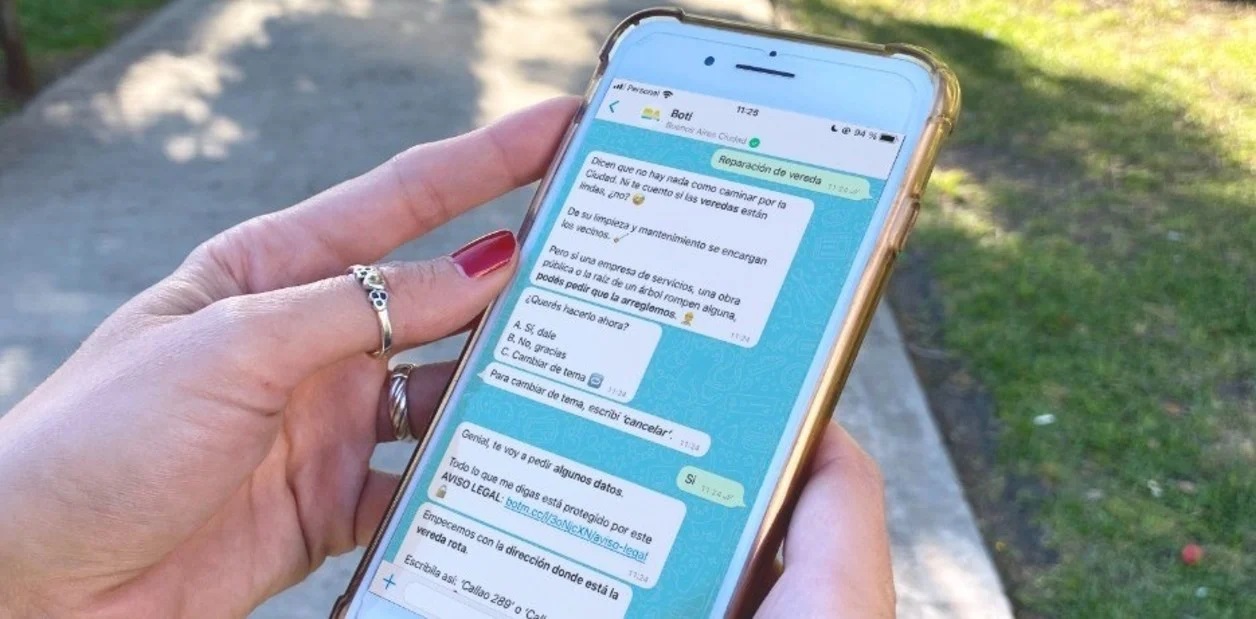 Within the framework of measures arranged by the government of the City of Buenos Aires to streamline and simplify management, bringing about a rapprochement with citizens, is that of enabling the payment of local taxes and fees with cryptocurrencies.
Some may think that it is an electoral measure, since 2023 is close (for politics the elections are always close) and it is true, it is difficult to separate any measure that is taken in favor of taxpayers and citizens from the intention of achieving a higher voter turnout. However, what this government has been developing, which is now in its second term, has a lot to do with modernization and continuous improvements to the habitat and the lives of all of us who have been lucky enough to carry out our daily activities here, in this enormous urban conglomerate. nearly three million people.
For some years, as I have been insisting, the adoption of cryptocurrencies by Argentines has been increasing dramatically, in part due to the economic problems that beset us, mainly high inflation and the impossibility of protecting our income in another currency. stable than weight.
The pandemic has also accelerated the development of other forms of commerce and payment and transfer applications are at the height of their momentum, several of them working with cryptocurrencies, I have also talked about this before.
The City Government has decided these days that it will begin to accept the payment of local fees and taxes with cryptocurrencies within a plan that is called "Buenos Aires +".
The initiative was announced yesterday by Horacio Larreta, head of the government, accompanied by the chief of the cabinet of ministers, the secretary of innovation and digital transformation, and the minister of economic development and production.
Among the main premises, the intelligent use of technological resources that eliminates paperwork and bureaucracy was mentioned, not minor problems in the state that complicate people's lives and promote backwardness, inequality, and higher expenses. Along these lines, it was noted that the city has already digitized more than 70% of its procedures and expects to exceed 90% by 2023.
It is not yet known exactly how the measure will be implemented, but it is known that it is working with several startups and payment applications that already have many of the functions necessary for the purchase, sale, savings, transfer and payment of goods and services in operation. with some of the major cryptocurrencies.

Dentro del marco de medidas dispuestas por el gobierno de la Ciudad de Buenos Aires para agilizar y simplificar la gestión provocando un acercamiento con los ciudadanos, se encuentra la de posibilitar el pago de los impuestos y tasas locales con criptomonedas.
Algunos podrán pensar que es una medida electoral, ya que el 2023 está cerca (para la política siempre las elecciones están cerca) y es cierto, cuesta separar cualquier medida que se tome en favor de los contribuyentes y ciudadanos de la intención de lograr acercar un mayor caudal electoral. Sin embargo, lo que viene desarrollando este gobierno que ya va por su segundo mandato, tiene mucho de modernización y de mejoras continuas al hábitat y la vida de todos los que nos ha tocado en suerte desarrollar nuestras actividades diarias aquí, en este enorme conglomerado urbano de casi tres millones de personas.
Desde hace algunos años, como vengo insistiendo, la adopción de criptomonedas por parte de los argentinos se ha ido incrementando dramáticamente, en parte debido a los problemas económicos que nos acucian, principalmente la alta inflación y la imposibilidad de resguardar nuestros ingresos en una moneda más estable que el peso.
También la pandemia ha acelerado el desarrollo de otras formas de comercio y las aplicaciones de pagos y transferencias están en la cúspide del impulso, varias de ellas trabajando con criptomonedas, también de ello ya he hablado anteriormente.
El Gobierno de la Ciudad ha decidido en estos días que comenzará a aceptar del pago de tasas e impuestos locales con criptomonedas dentro un plan al que denominó "Buenos Aires+".
La iniciativa fue anunciada en el día de ayer por Horacio Larreta, jefe del gobierno, acompañado por el jefe de gabinete de ministros, el secretario de innovación y transformación digital y el ministro de desarrollo económico y producción.
Dentro de las premisas principales se mencionó el uso inteligente de los recursos tecnológicos que elimina papeleo y burocracia, problemas no menores en el estado que complican la vida a las personas y promueven atraso, desigualdad y mayores gastos. En esa línea se remarcó que la ciudad ya ha digitalizado más del 70% de sus trámites y espera superar el 90% para el 2023.
Aun no se conoce exactamente como se implementará la medida, pero se sabe que se está trabajando con varias startups y aplicaciones de pago que ya tienen en funcionamiento muchas de las funciones necesarias para la compra, venta, ahorro, transferencia y pago de bienes y servicios con algunas de las principales criptomonedas.
---
Las fotografías son de mi propiedad excepto las que menciono la fuente.
The photographs are my property except those mentioned by the source.
Héctor Gugliermo
@hosgug
Posted Using LeoFinance Beta
---
---