THE ROLES OF LEADERS IN UNITY

Good day everyone, I want to specially welcome you to my blog today. In this post I will be continuing my post on Unity but will focus more on THE ROLES OF LEADERS IN UNITY. As we might know, having leaders is important but having a good leader makes every thing even better. So today, I will be taking our minds through some roles a good leader can play in unity. But before that, I'd like you to pause for a bit, have you read this article 👉 UNITY 1 || THE IMPORTANCE OF UNITY? If no please just click on that link and take a glance through before you continue this read but if not, that's also fine, you can just keep reading and maybe do that later.
WHAT ARE ROLES?
Roles are simply duties or responsibilities assigned to someone or group of people. So in the context of what you are reading, anywhere you see role, know I'm referring to the duties or responsibilities of leaders. I believe everyone has a role to play in making unity strong among us as long as we have more than one person in a place but we are going to be looking at just the roles of leaders today.
WHAT IS LEADERSHIP?
Leadership is a process whereby a leader impacts it's followers in a way that will enhance them to use their skills or abilities towards the organization's goals. In leadership, there are three major things involved, the leaders, the followers and the goals. As a leader, you have the responsibility of identifying the various skills or abilities of your followers and use it to the benefit of the organization to achieve it's goals, this process can be seen as leadership.
---
WHO ARE LEADERS?
---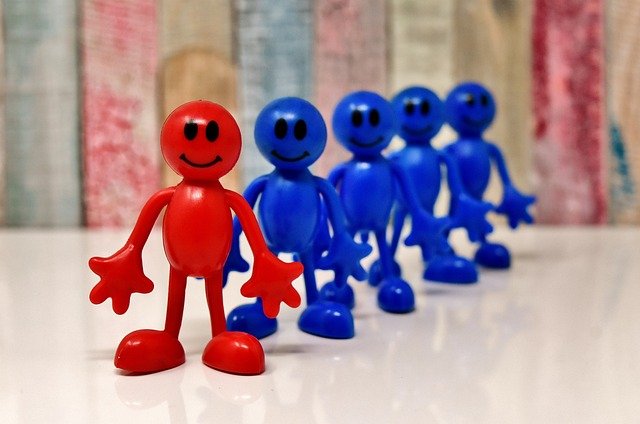 A leader is simply the one who sets the pace for his followers to go. A leader is someone who can identify a problem and find possible solutions with the help of his followers and solve such problems. A leader is a guide, an example or a sample which his followers look up to for directions.
---
WHAT ARE THE ROLES OF LEADERS IN UNITY?
---
Now we do have a good idea of what ROLES means and also what leadership means, the big question now is, what are the roles of leaders in unity? In simple terms, what are the things a leader ought to do to make his followers united? There are various ways a leader can foster unity among his followers and I will be listing a few things I believe a leader can do to bring about unity and they are...
---
A LEADER SHOULD EDUCATE HIS FOLLOWERS
---
As a leader, you should be a good teacher, always ready to share knowledge with your followers, keeping them updated about different things that are going on around them, engaging them in different things to bring out the best in them. As a leader, one has to be aware of what is going on around him or her and that way be able to know where his or her followers are lacking and provide the necessary information for them.
---
A LEADER SHOULD DISCOURAGE CORRUPTION
---
As a leader, you should be able to engage yourself in the affairs of the people you lead, having their backs at all time and participating in whatever you have assigned to them and in so doing, it becomes easy for you to know when things are going wrong. As a leader who wants to fight against corruption, you must be transparent in your doings and also be accountable.
---
A LEADER SHOULD BE ABLE TO IDENTIFY THE STRENGTHS OF HIS FOLLOWERS
---
As a leader, you should be able to know what each follower is capable of bringing to the table. Never try to compare strengths because everyone is different and useful in one way or another. The ability for a leader to know the strength of his followers and use it to the betterment of everyone, the better it will help everyone to be happy and dedicated to contributing their quota to achieving the goals of the group.
---
CONCLUSION
---
In fostering unity among people, there has to be a good leader who can be able to play all of these roles and more. A leaders major goal should be to bring his followers together and he can do that by engaging all of his followers in various activities. In unity, everyone has to be involved, no one is left out, so all hands has to be on deck.
Thank you so much for visiting my blog, do well to leave your comments below 👇⬇️.
---
---