Parentalrights.org continues to fight for parents!!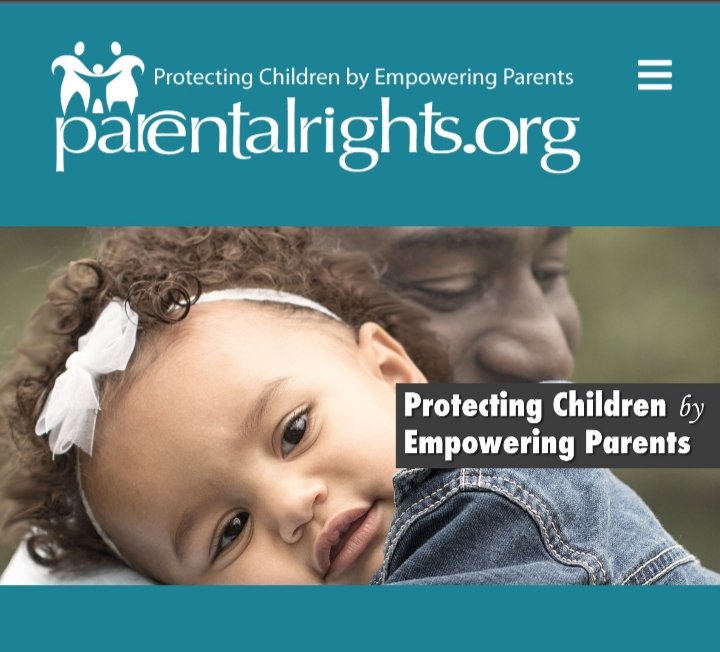 Great week for parental rights.org
The first week of December was a great week for parentalrights.org
With the help of parentalrights.org friends,
we raised over $60,000 in just 24 hours.
On that same day the President, William A Estrada, Esq flew off to represent parents across the nation.
The first stop were San Diego, where a model parental rights statue were presented at the American Legislative Exchange Council's (ALEC) National Summit.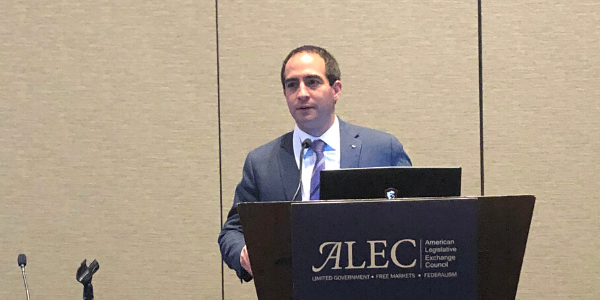 William A Estrada.esq presenting a model parental rights statute.
Parentalrights.org drafted this model statute. We use the U.S. Supreme Court decisions for the last 100 years, that protected parental rights as well as the existing laws in several states that have been protecting the rights of parents to raise their children and not bureaucrats.
The outcome were great and when presented there was no dissent
It passed unanimously out of the ALEC Health & Human Services committee and will soon be introduced in state legislatures around the nation.
If you are a state legislator, this would be a fantastic bill to introduce. If you are a parent or a voter (or both!), please ask your legislator to introduce this parental rights statute in your state.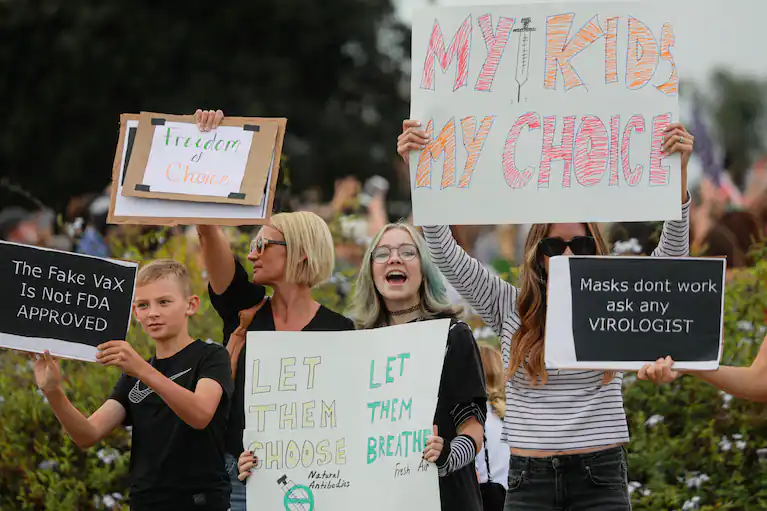 Anti-vaccine protesters outside of the San Diego Unified School District office in September. (Sandy Huffaker/Getty Images)
Why is this model statute such a big deal?
It's because all parents want to see their parental rights protected. Since the start of ParentalRights.org we have been fighting to get parental rights into our nations Constitution. We can't wait for congress to act, it's too important.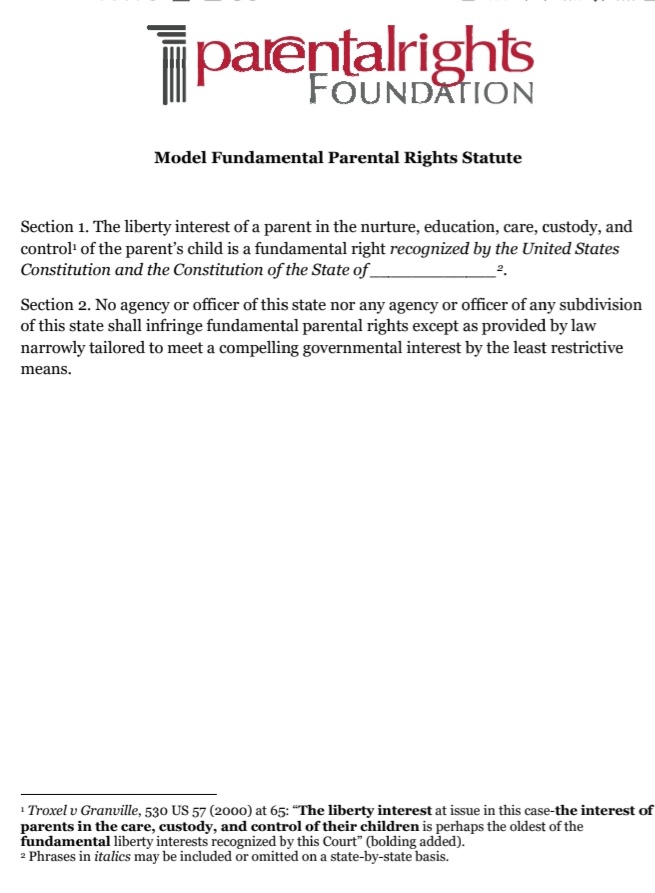 https://parentalrightsfoundation.org/wp-content/uploads/2021/12/Confidential-Reporting-Model-for-web-2022.pdf
We are seizing the moment as we now have an opportunity in the states to protect children by empowering parents.
We are working with two other model statutes on state level.
1. A Model bill
to reduce false allegations of child abuse and neglect by making reports confidential instead of anonymous, and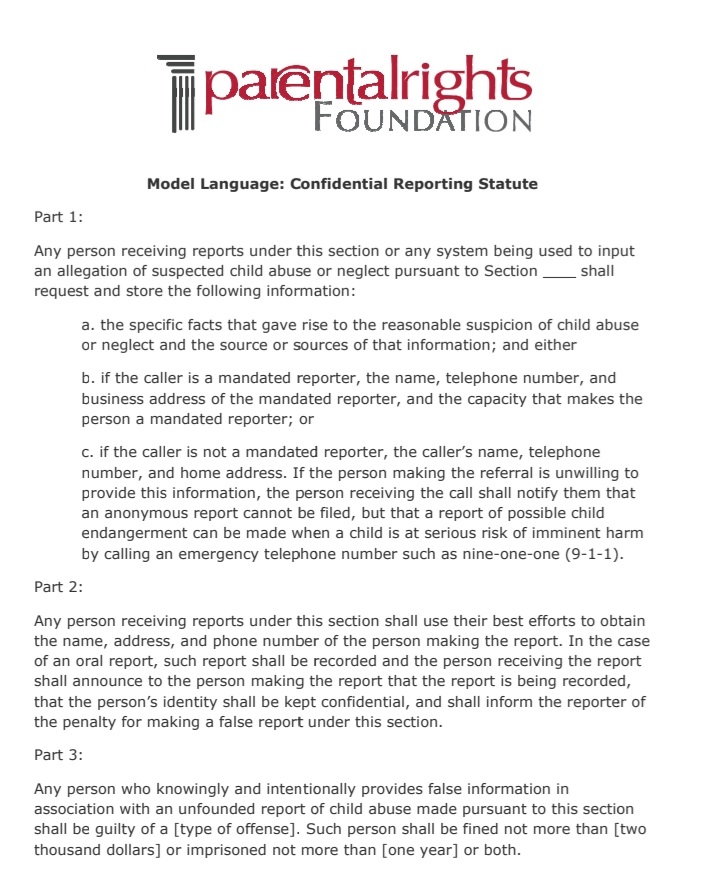 2. A Model bill
to restore due process protections to our child welfare laws by requiring a due process hearing before a parent or caregiver is placed on a central registry of abuse or neglect.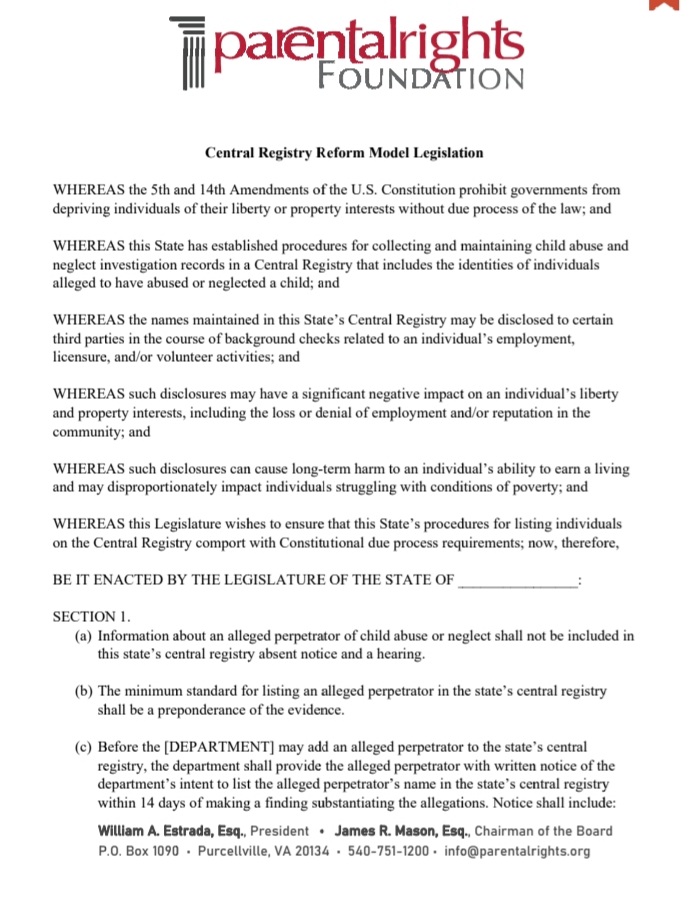 You can get the full bill here:
https://parentalrightsfoundation.org/wp-content/uploads/2021/12/Central-Registry-Reform-Model-for-web-2022.pdf
What's very exciting is that these model bills are supported widely over the political spectrum, Republican and Democrats alike. Parents from all over the nation:
are demanding that their fundamental right as parents be respected by the government.
The child welfare laws as it is now are harmful to the children they intended to protect. The child welfare laws are increasing inequity. These laws have the result that the minority and low income lose their children.
Last words from the President of parental rights.org, William A Estrada,Esq
I'm thrilled to be representing you as president of ParentalRights.org and the Parental Rights Foundation. Together, we can make 2022 "The Year of the Parent"!!
Source: https://parentalrightsfoundation.org/4475-2/
If you have advice or information on illegal kidnapping by CPS of families, please write about it under the #familyprotection tag. Help spread awareness.
A big thank you to @canadian-coconut who is one of the founding members and a patron of @familyprotection.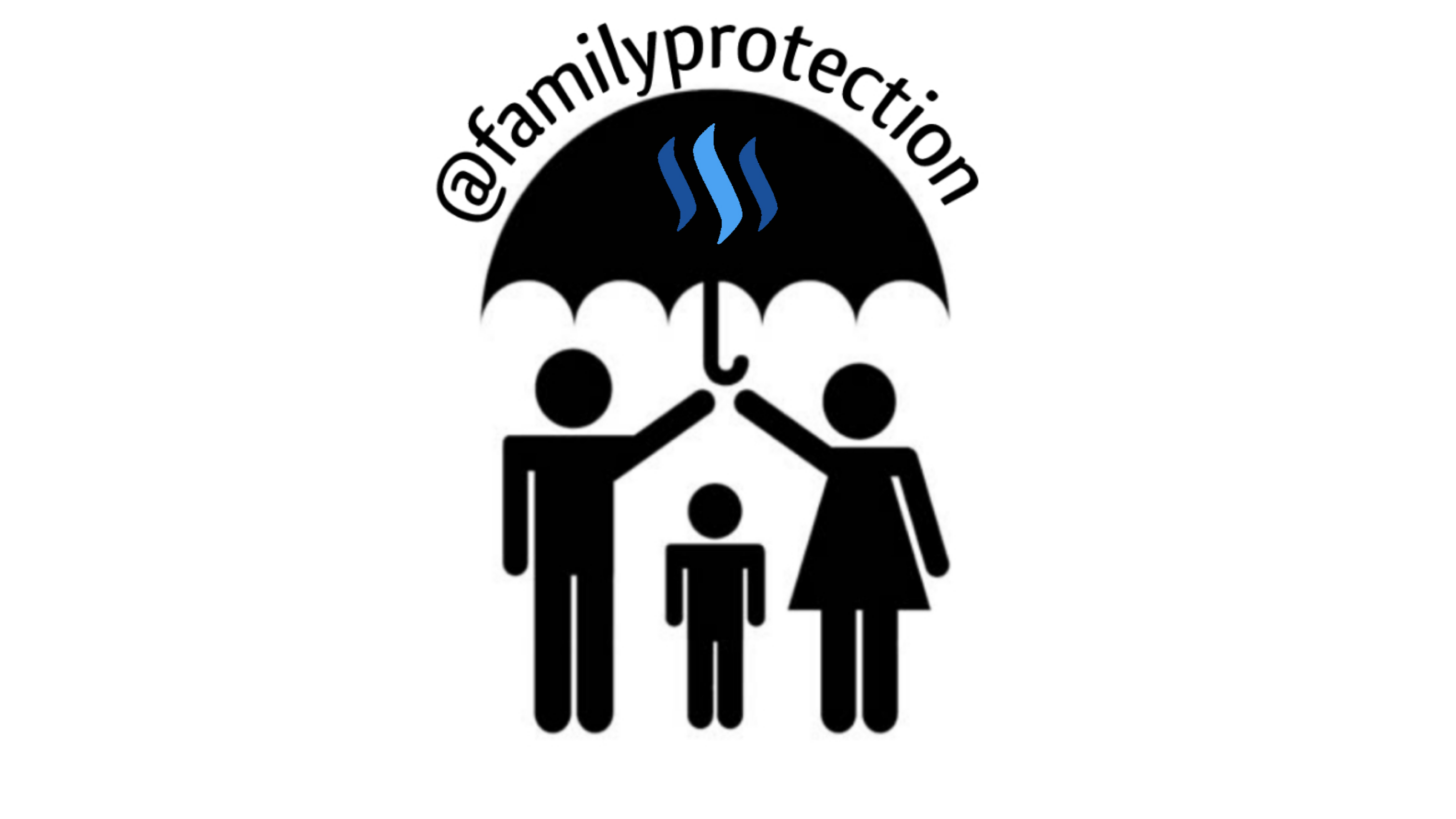 Thank you for reading.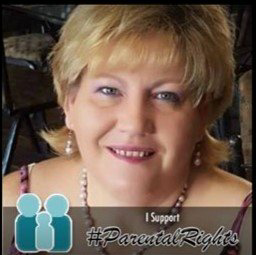 ---
---