Splinterlands play2earn - Progress Update - Focusing on Staking and Rental Income
Splinterlands is a play2earn game on the Hive Blockchain - and its bloomin popular. Its a card based fighting game, with an active card market. The main attractions for me are the very active community and the numerous ways of generating income within the game.
The fighting aspect of the game is pretty cool - but it takes a bit of time to learn it, and depending on how competetive you are it can take some time each day to complete the daily tasks.
However, if you dont have time - then no problem, you can easily generate income from card rental and staking.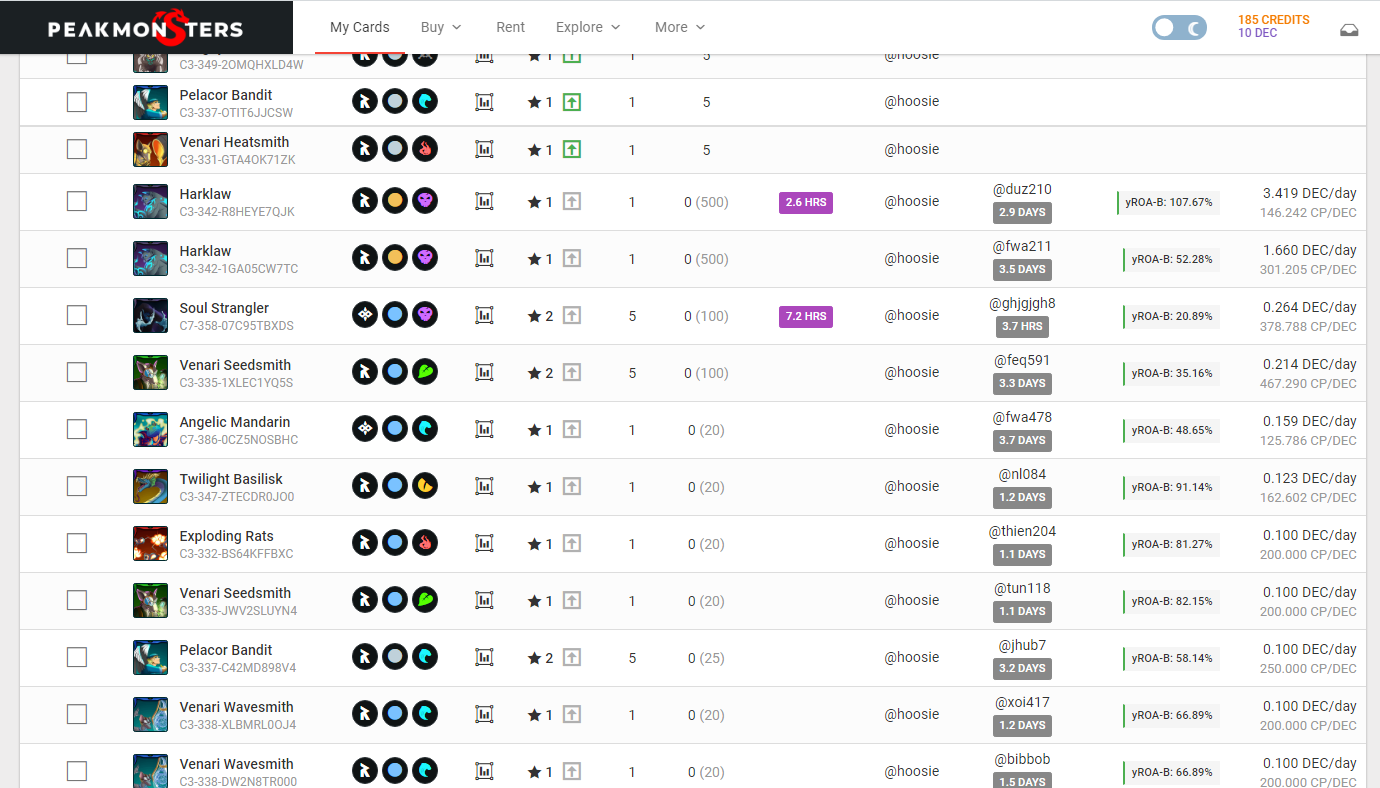 Above is s screen shot from PeakMonsters of some of the cards I have for rent. A lot of these I got free within the game for rewards chests. They may not earn much, but its better than nowt. The two Harklaw cards were receommended in some other psots about Splinterlands as providing decent ROI - I paid around $3 for each of those - and its not lost money, I can simply sell them again, probably for a similar value.
I'm not making a huge amount from my rental cards, and I could probably earn more by paying more attention to the rental prices and by optimising my income using the tools provided within PeakMonsters - which makes it simple to rent out cards.
However, I dont spend much time on it at the moment (busy in life) so I let it tick over and do its thing. I let the DEC build up, which counts towards the airdrop rewards from within the game.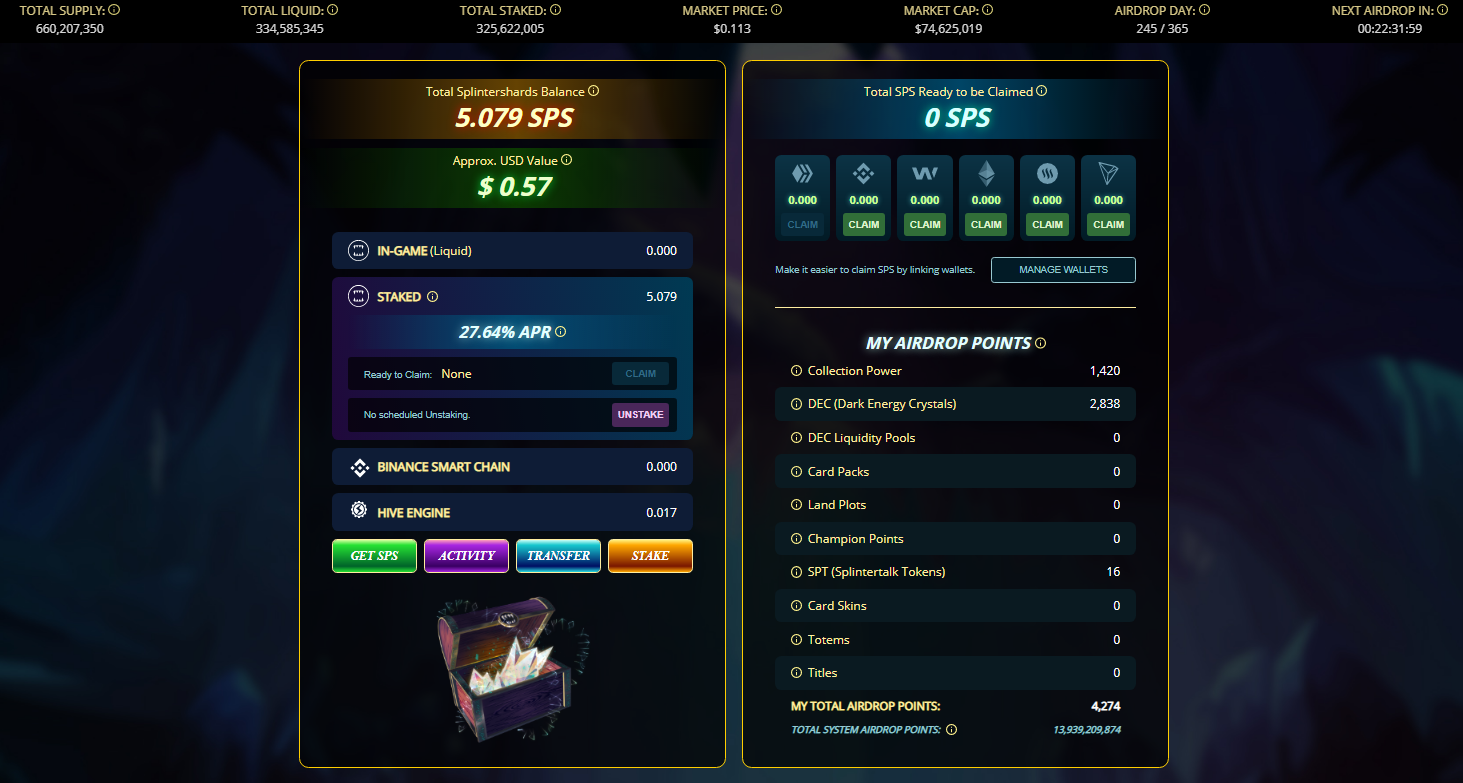 On the right hand side of the pic above, you can see the daily airdrop panel. The main contributions to my daily airdrop are my collection power (based on my card collection) and then how much DEC I'm holding. I bought some more DEC at the weekend when it was cheap. At the moment this is earning me ~0.338 SPS per day from the free airdrop. Again its not much, but I immediatley stake that each day, which as can be seen from the pic above is giving 27.64% APR - which is pretty good.
So for me its sort of a constantly growing beast:
Each day I get more DEC from my rental cards - which increases my daily airdrop,
I get more cards each month from daily and season quests for free, which also increases my daily airdrop, and also my ability to earn more from renting,
My daily airdrop increases my daily staked amount, and hence my daily staking reward,
And round it goes.
I know its not earning me much, but I can pretty much let it happen in the background without doing too much, so for me its a passive income. And now and again I do also drop in and play the game, which gets me more daily rewards.
And going forward, I'll continue to monitor the price of DEC and buy some when its cheap (a couple of dollars here and there), which will increase my airdrop further.
Oh - and you can also earn decent blogging rewards from posts like this - so its a bit of a winner all round.
Anyway, if you havent tried it yet - maybe you should check it out:
---
---