Garden in bloom - its been a wet and sunny June so far in Scotland which has been great for the garden !
The garden was looking great this morning, and our flowers have been benefiting from both sunny and wet weather - typical Scottish summer.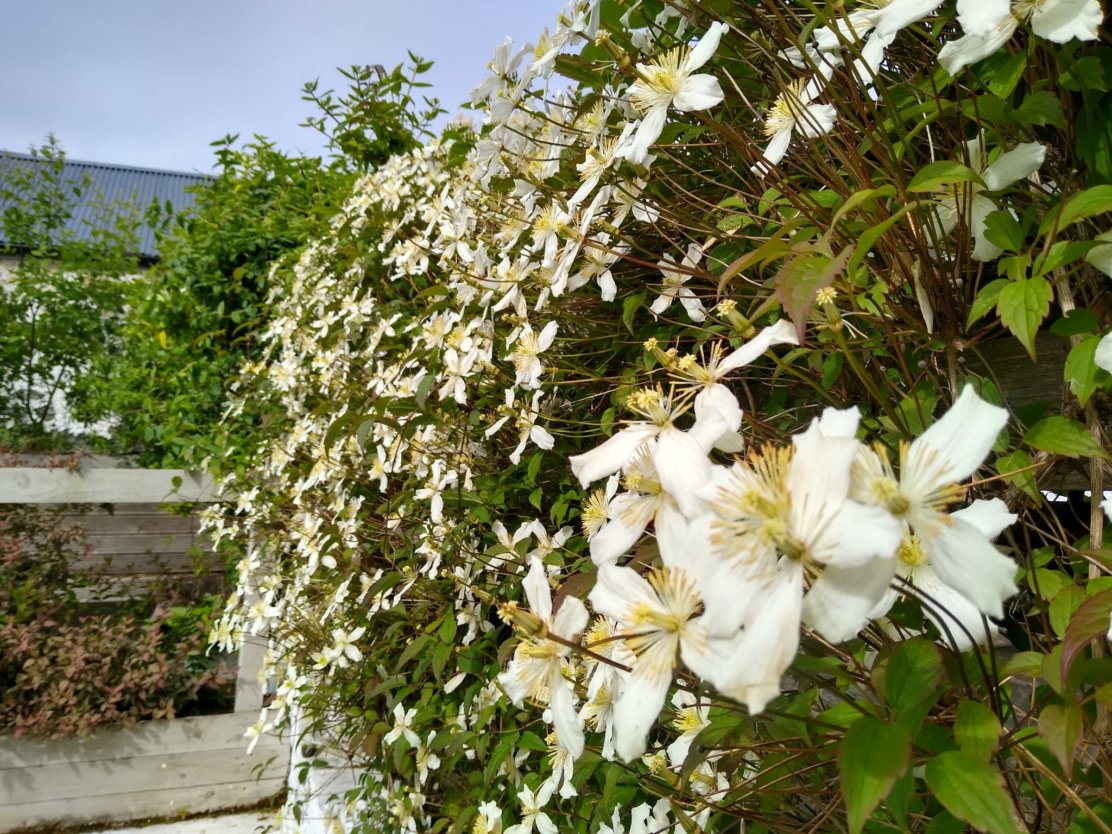 Above, our clematis has come out nice on our fence line.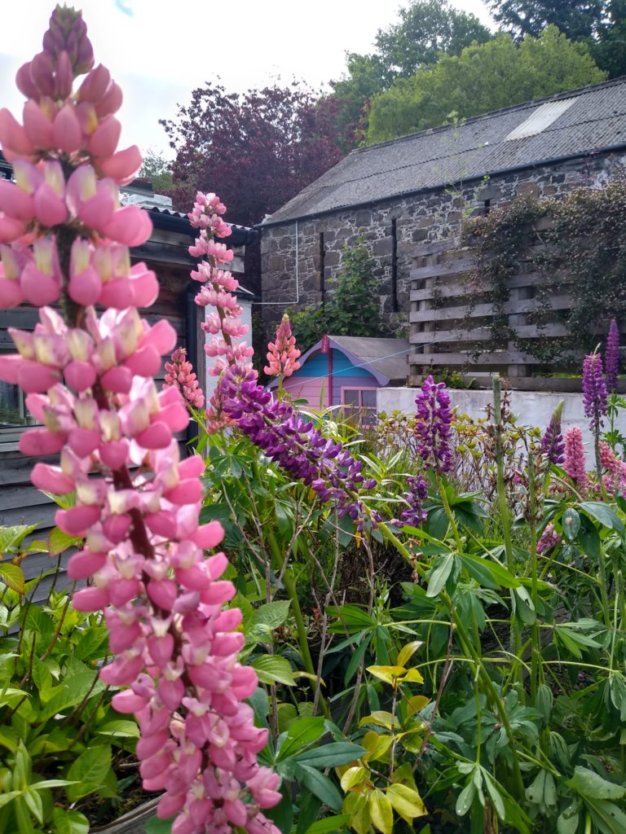 And still my favourites - these lupins were all self seeded !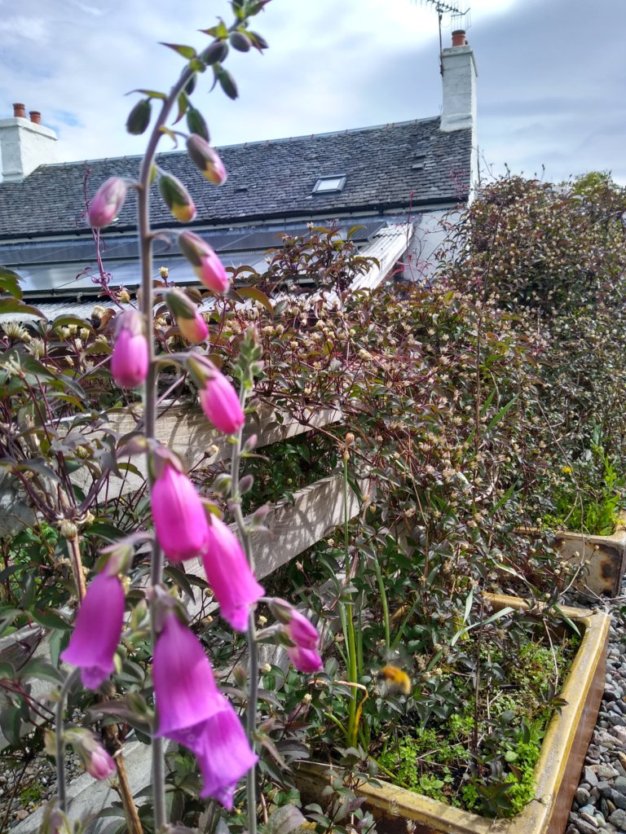 And although considered a weed by many, I do love fox gloves. We have quite a few of them, all wild grown.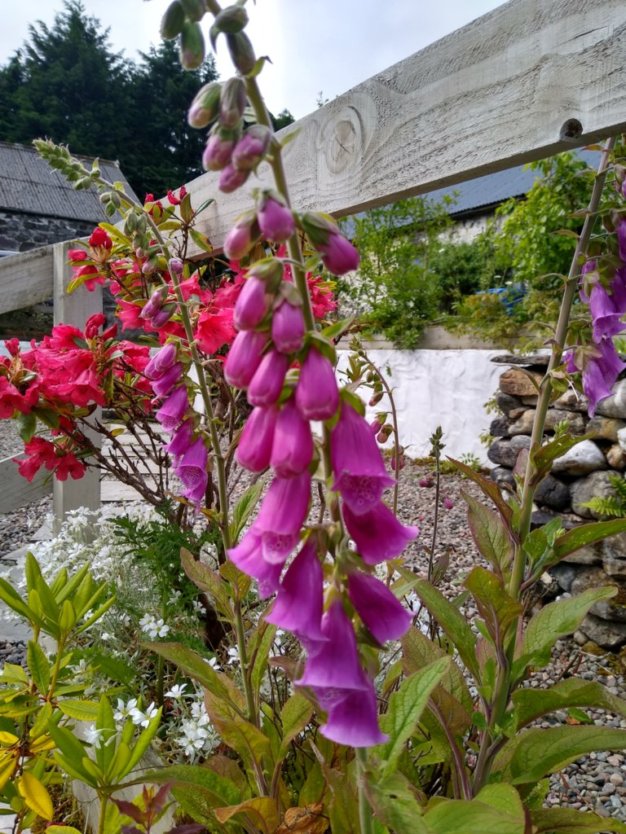 The bees were disappearing up inside the flowers while I was taking these pics.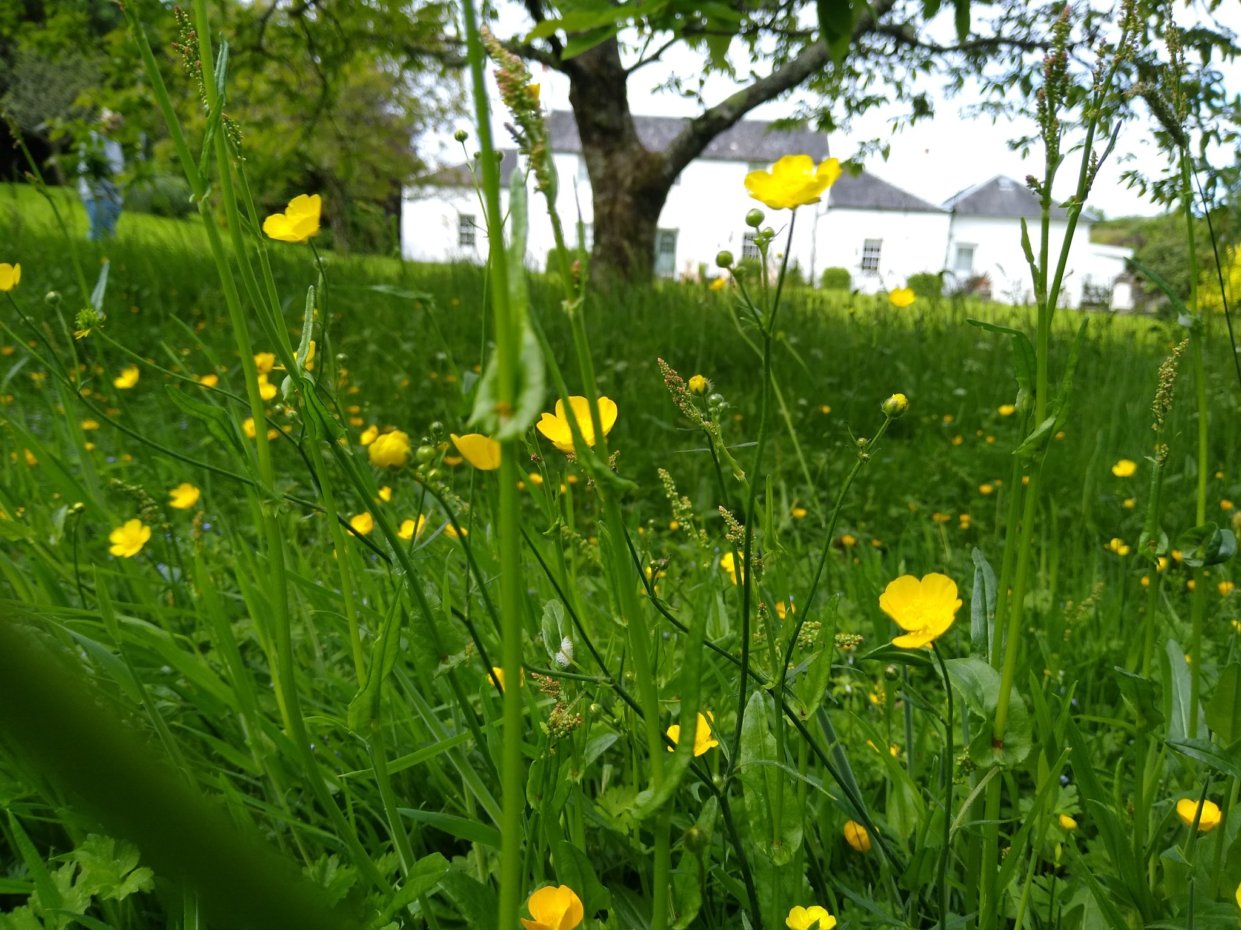 And we've left an area of wild meadow at the bottom of our garden - and the butter cups are looking lovely in it (above).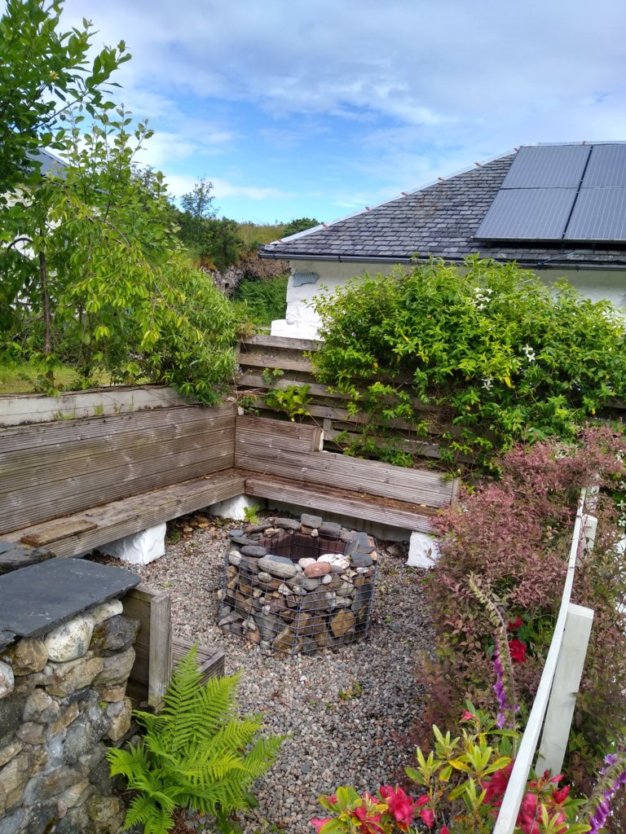 Our fire put area is looking not too bad - maybe needs a little cutting back - is looking a little over grown !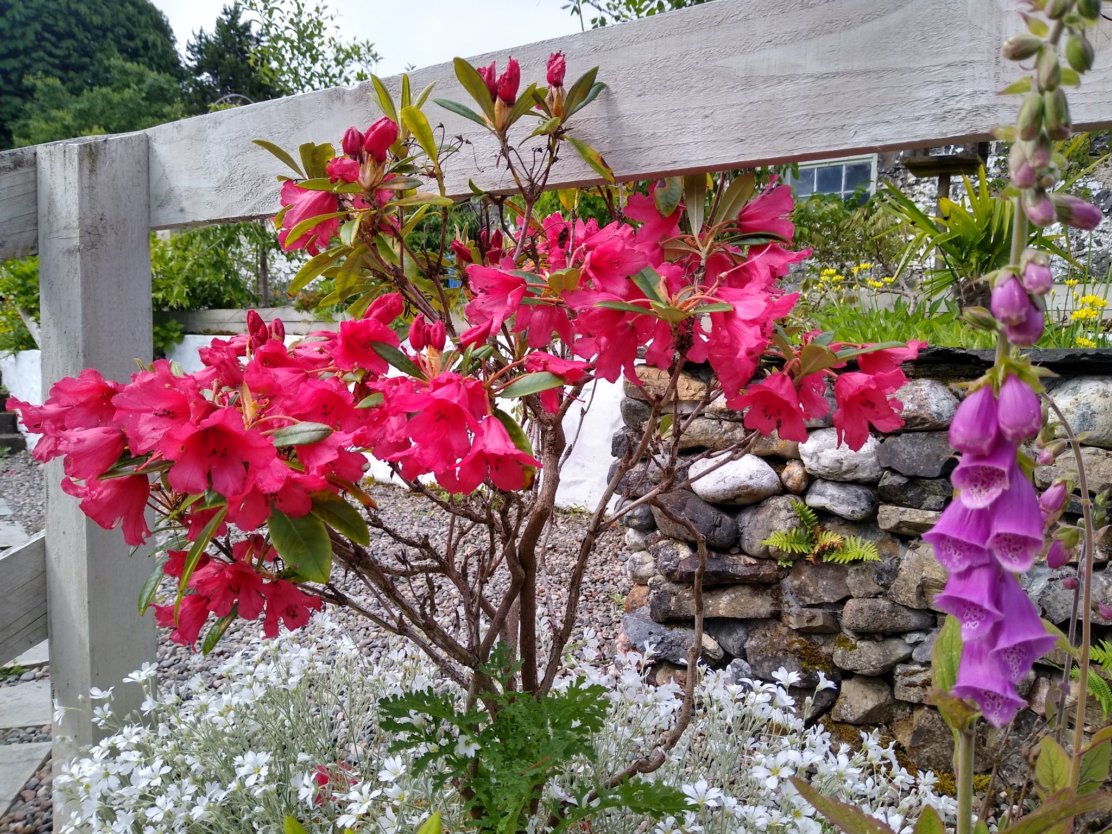 I cant remember what the red plant above is, but its flowering nicely !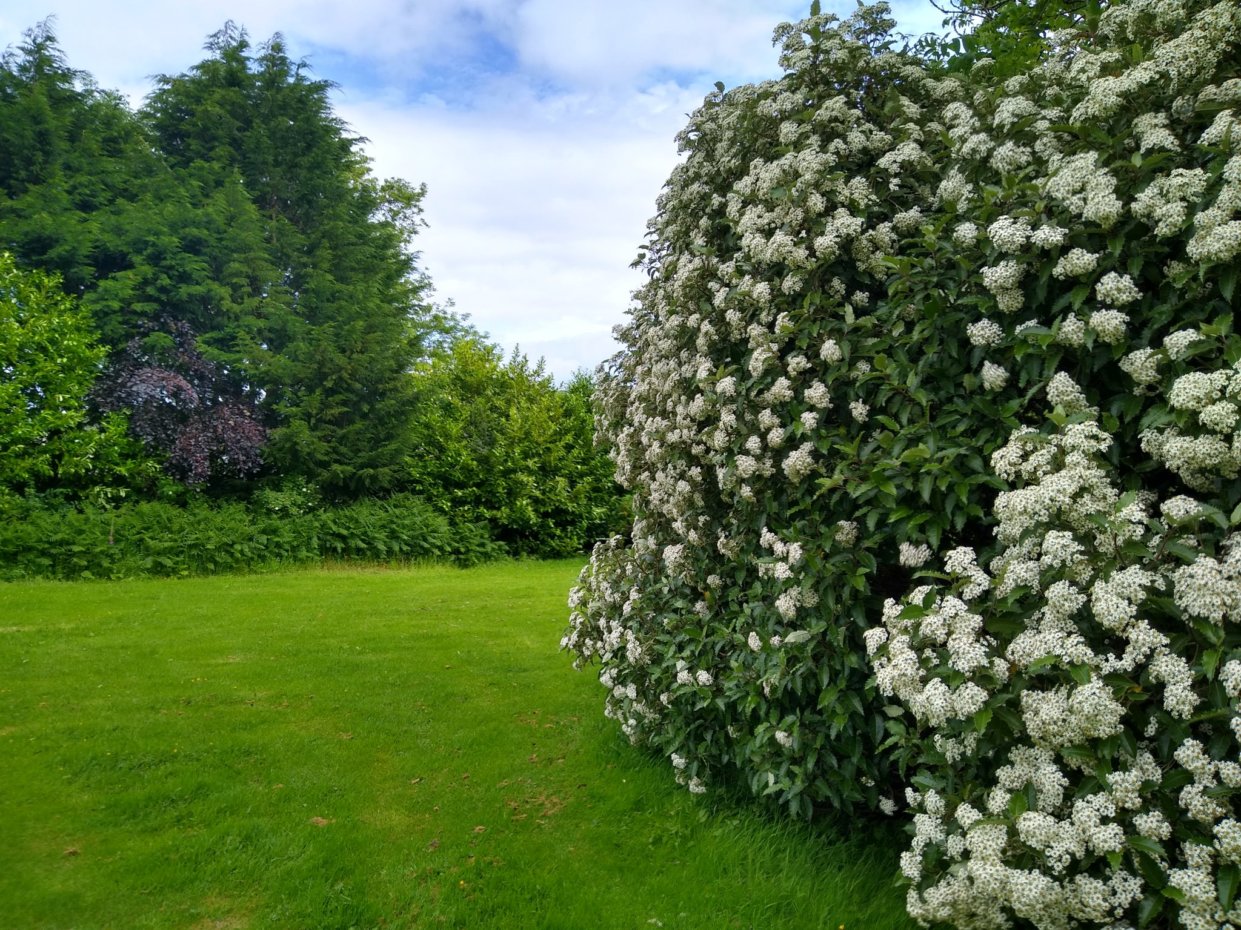 Above is another that I have no idea about. Its a huge bush that grows around the base of one of our large trees. It gets covered in these beautiful white blooms in summer.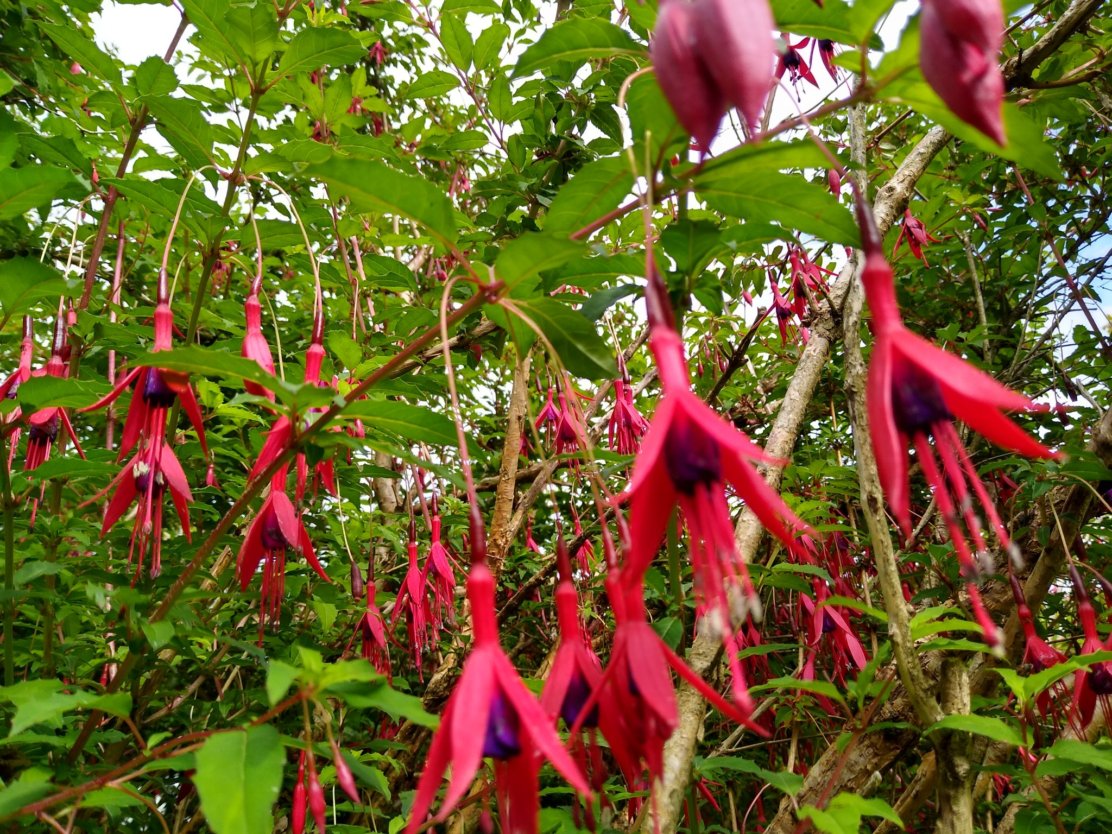 And, our fuscia is out in bloom as well (above) - I love it - it attracts a lot of buzzes, and you can just stand there and hear them all buzzing away - its a lovely sound.
Thats our garden round up for the month ! All the best from Scotland !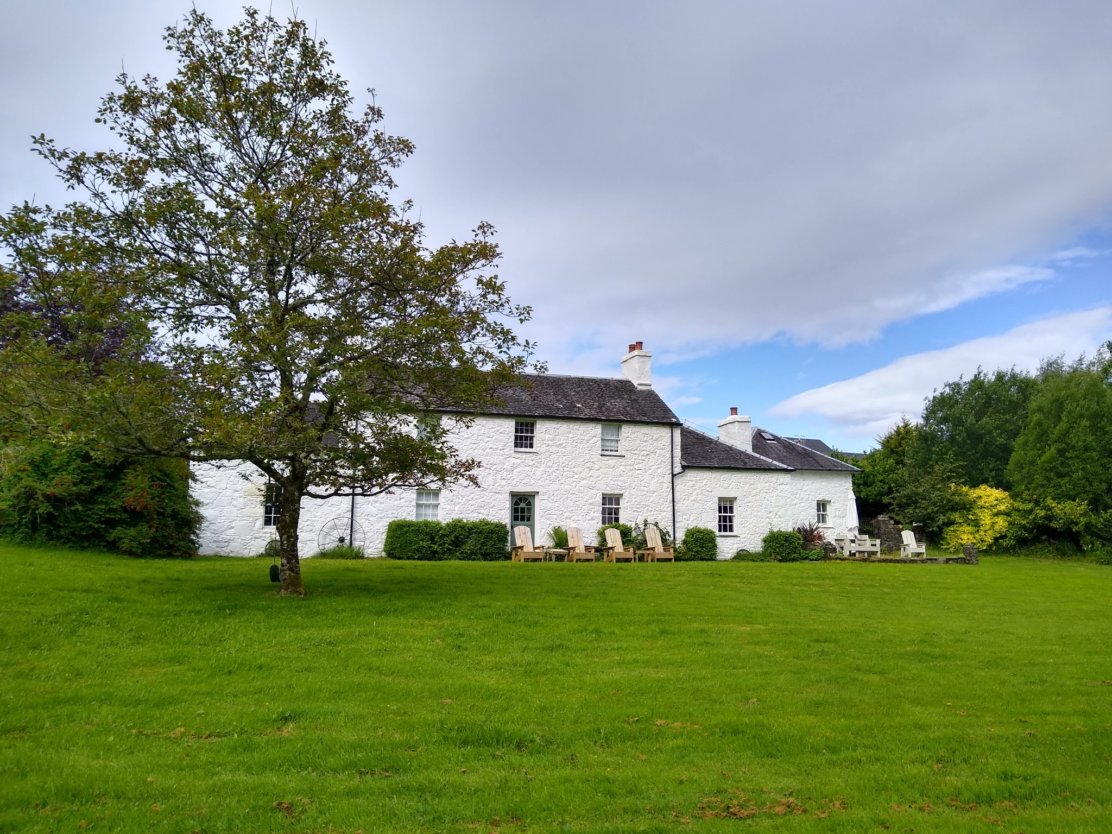 ---
---