Making Trumpet Flowers From Origami Paper

---
---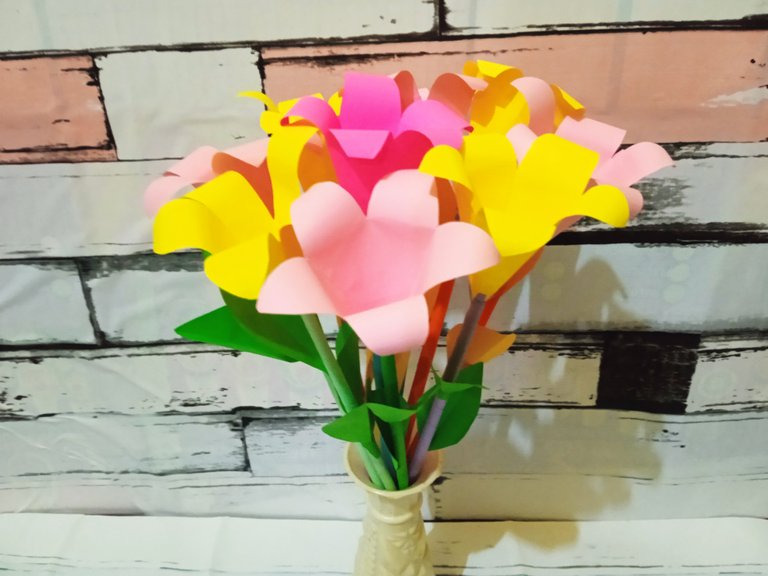 ---
Handicraft is one of the hobbies that I enjoy the most. Back when I was still in school I was one of the students who got the highest artistic value. But as time went on, the knowledge that I got used to be very rarely applied, so it gradually disappeared by itself, so on this occasion I would like to appreciate my past works of art that I have studied.
---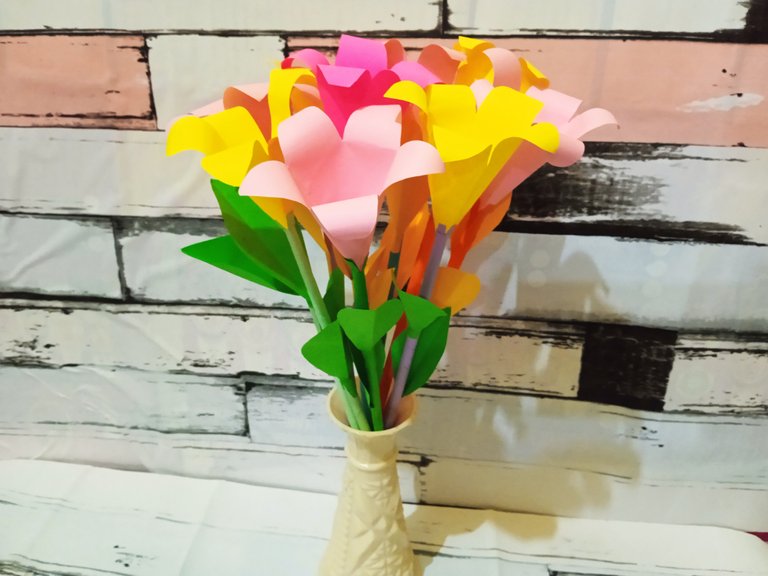 ---
Handicrafts if I have time I want to try and make it with various types. Because my daily life is preoccupied with home things as well as my work which is quite a lot these days because I am a home seamstress so I don't have time to make these crafts but for today my stitches have started to decrease so I use my free time to make crafts this hand.
---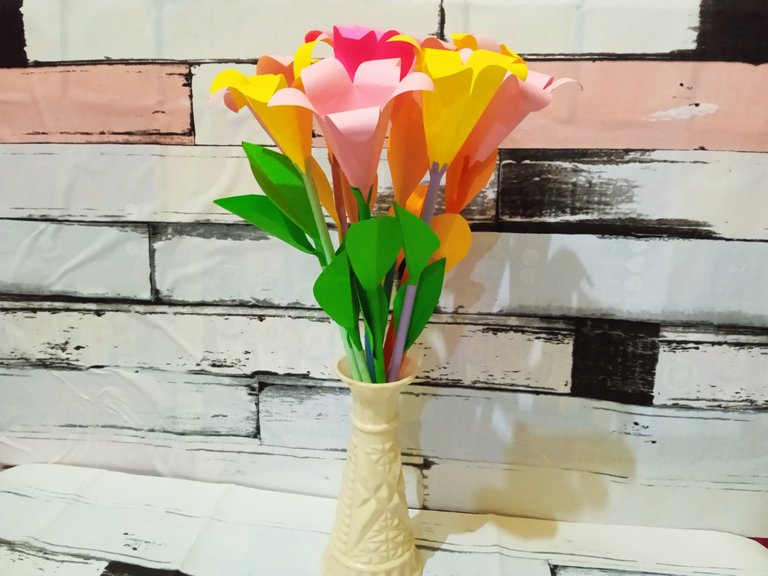 ---
My son really likes things called handicrafts he really likes it especially what I want to make is a trumpet flower from colored origami paper he definitely likes the results of making my artwork to make this art I need some materials that must be prepared as following.
---
---
Ingredients
---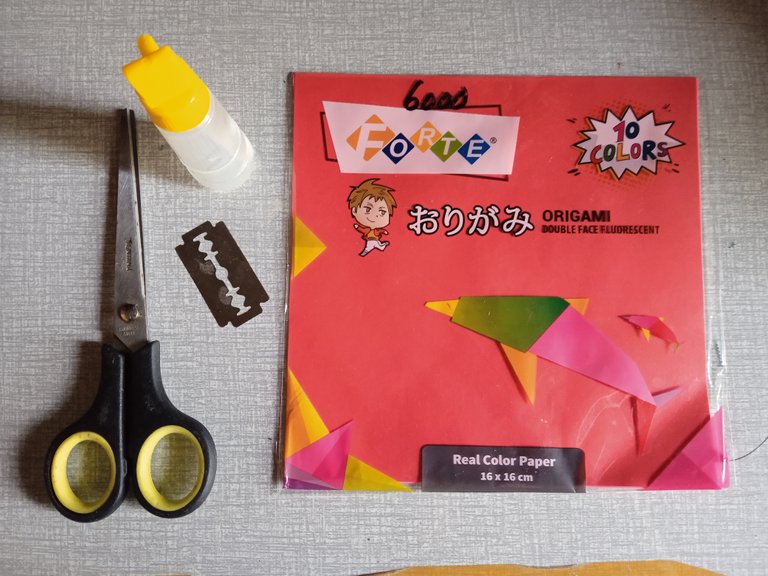 ---
Color origami paper
Paper glue
Scissors
Folding knife
---
Instructions for making
First, prepare green and pink origami paper.
---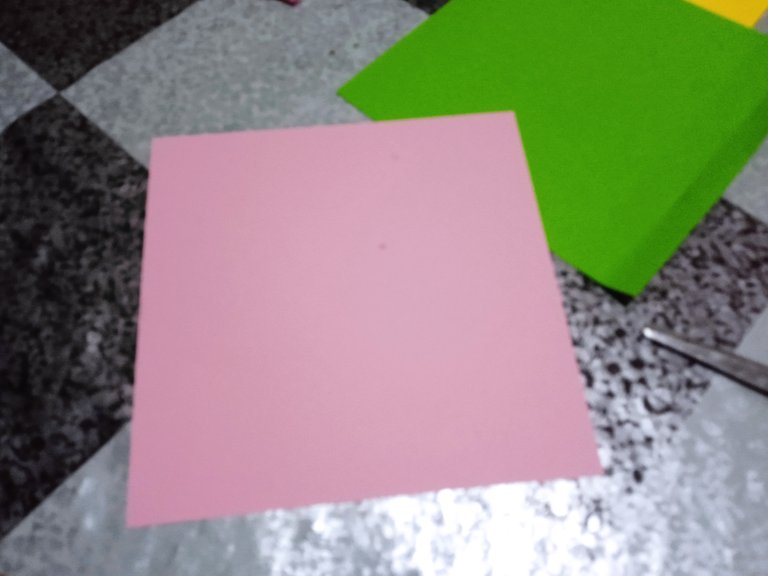 ---
Then take green origami paper to make flower stems like the picture I show below.
---
---
After that, give glue so that it sticks together.
---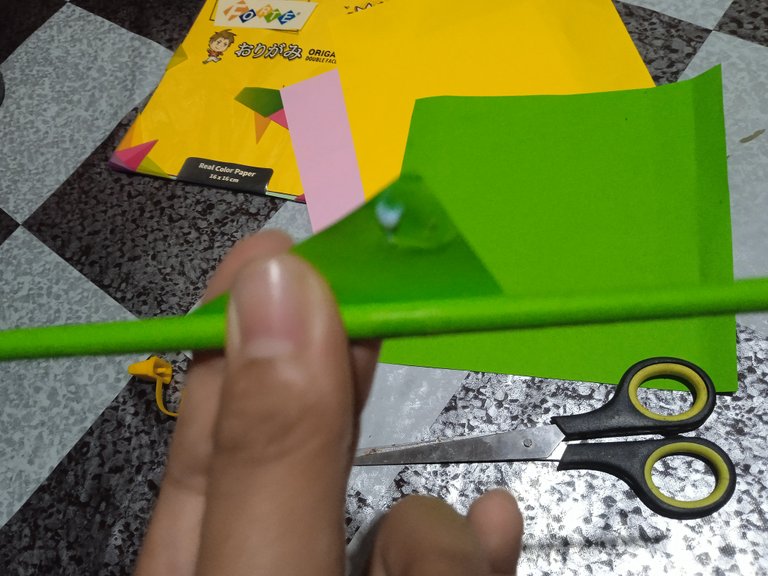 ---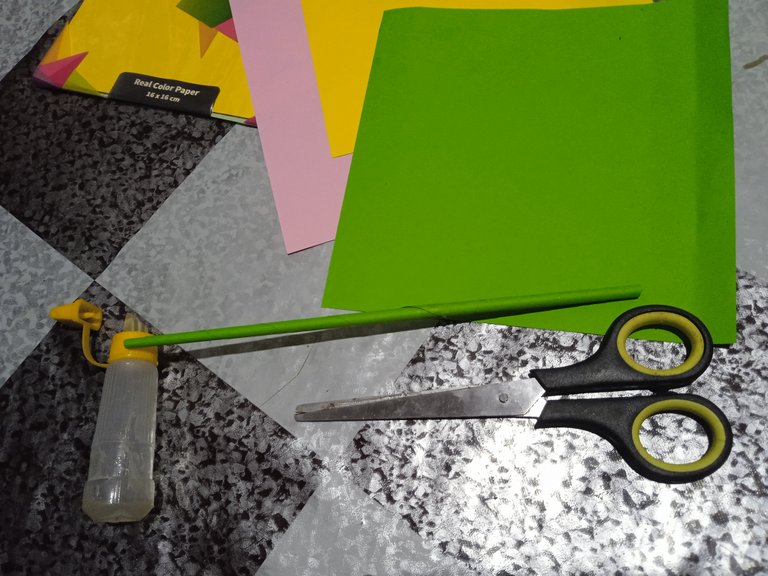 ---
Then take the pink origami paper to make a trumpet flower folding the origami paper as follows.
---
Apply glue between the trumpet flowers on the left, namely the trumpet petals that have been cut off. Then split the trumpet flower stem into four parts and give glue between the four parts.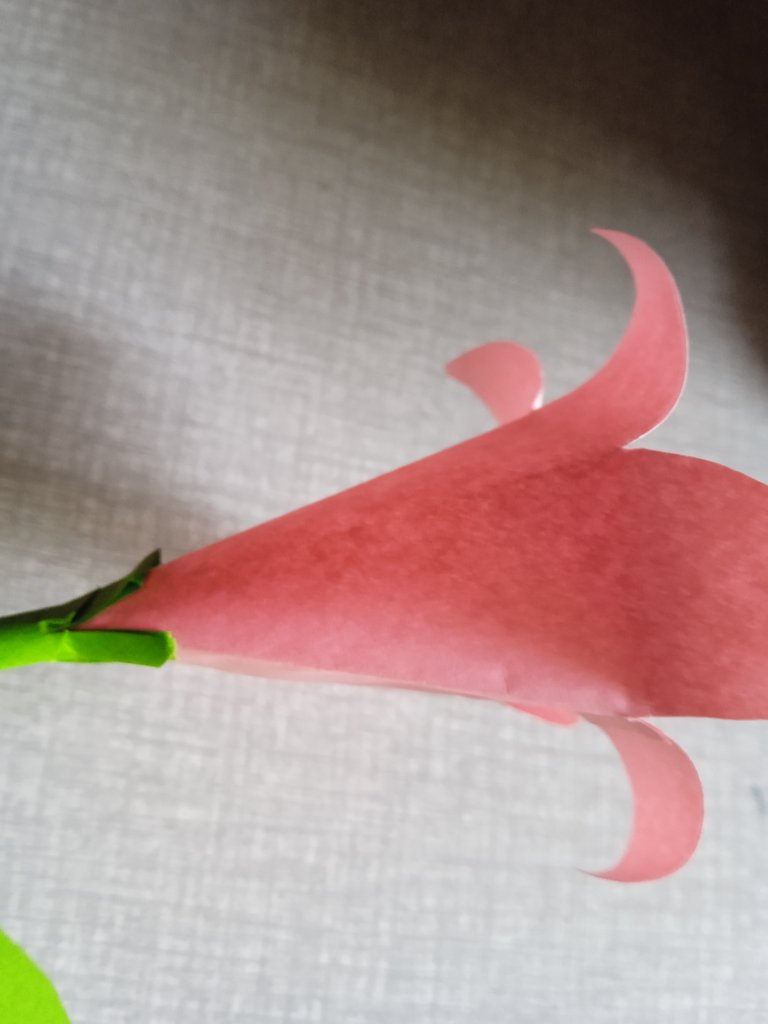 Glue should also be applied to the end of the trumpet flower so that it sticks better between the stem and the flower.
After that, how to make the flower leaves like the picture that I show below.
Apply glue to the leaves on the stem and then stick it on the stem of the trumpet flower. Done.
The trumpet flower is ready, this flower can be placed in the living room as a home decoration, it can also be placed anywhere where you like because this flower is suitable to be placed throughout the room, both the living room and other places.
---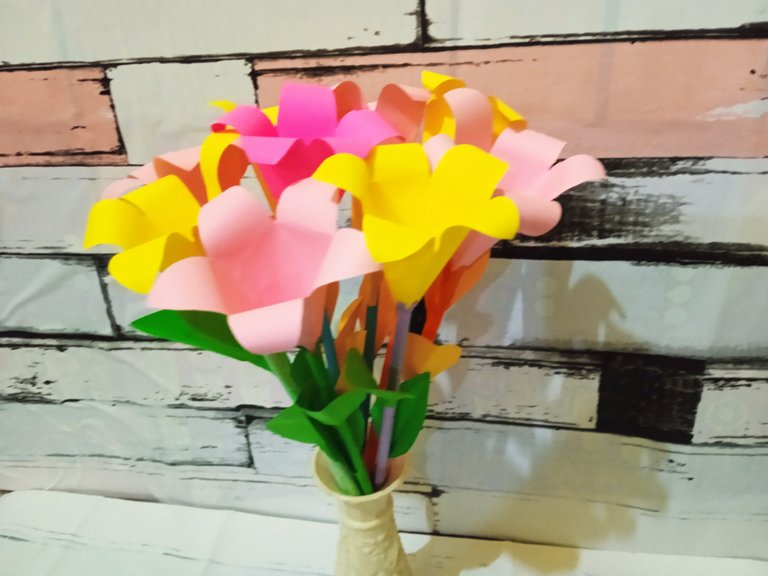 ---
---
Thank you for reading, listening and reblogging my post, see you in my next post.
---
---