Lunch Menu: Moringa Clear Vegetable
---
---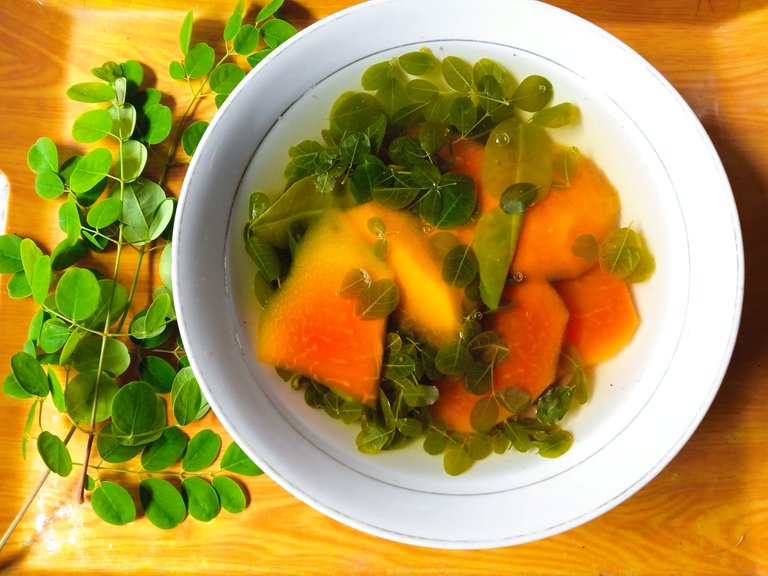 ---
The clear vegetable menu generally uses spinach and kale or cassava leaves as the filling. the choice of Moringa leaves for the clear vegetable menu is very suitable and more nutritious and rich in benefits and is a delicious vegetable choice in the clear vegetable menu. The taste of Moringa leaves has a slightly sour taste which will add to the delicious and fresh taste found in clear vegetables.
This menu of clear vegetables is also the newest menu for my family because usually I cook clear vegetables which contain only spinach and Moringa leaves and also occasionally I use sweet corn but this time I use the middle ripe papaya filling with Moringa leaves it tastes pretty good because of papaya When cooked, it will add to the sweet and sour taste found in this clear vegetable.
---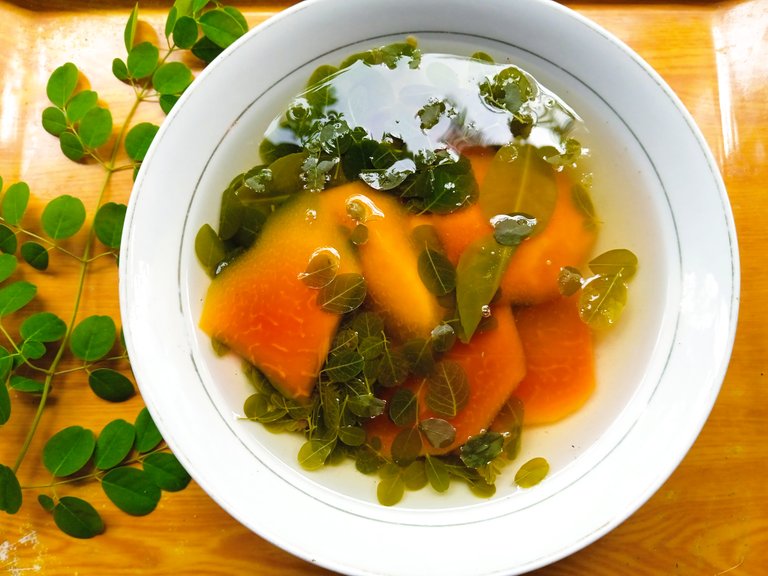 ---
The choice of papaya is also very good and has many benefits in it. I chose ripe papaya to be a clear vegetable menu and I added Moringa leaves which are also plants that are rich in vitamins and benefits that cannot be counted. Moringa leaves can grow anywhere because it is a sub-tropical plant that does not depend on the presence of air or soil moisture.
---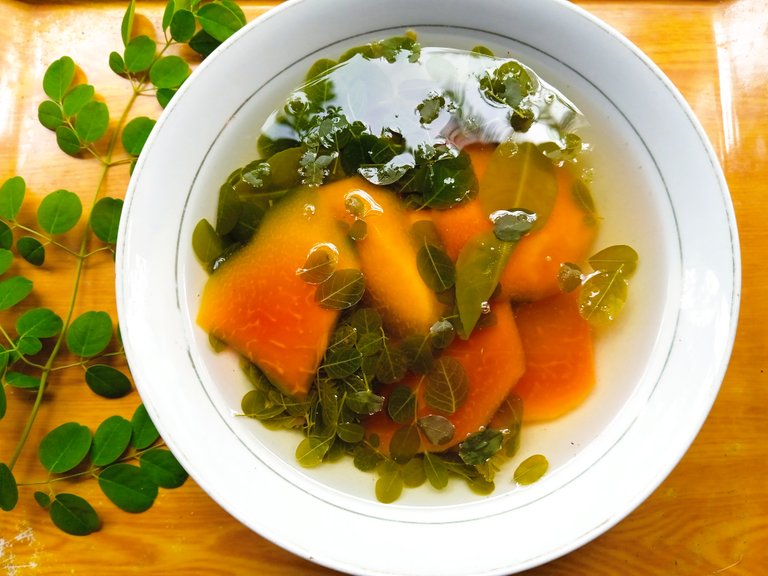 ---
I got these Moringa and papaya leaves right behind my house, I don't need to buy them at the market because I am also a person who lives in a rural area and it's no wonder that getting Moringa leaves is very easy at my place because these plants are bigitsa tumat puma where with There are so many papayas that grow behind my house, some have fruit and some only grow flowers. To make clear vegetables, the ingredients are as follows.
---
---
Ingredients
---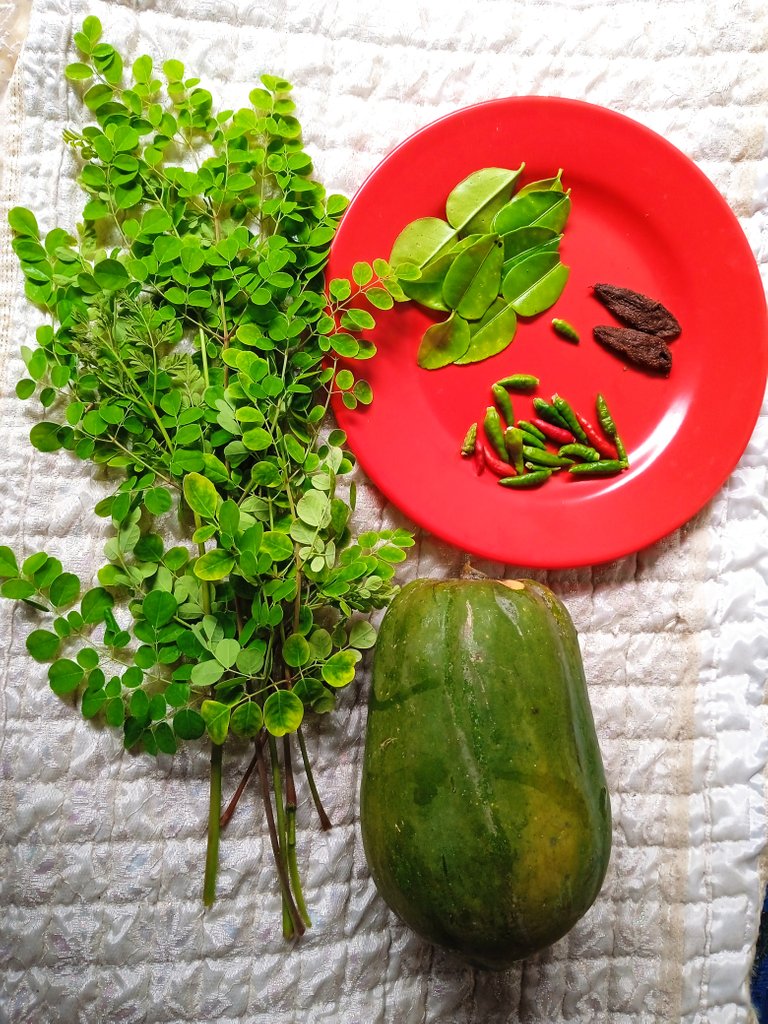 ---
2 sprigs of Moringa leaves
⅓ Middle ripe papaya
4 lime leaves
5 glasses water
5 Cayenne pepper
1 Sunti Acid
1 teaspoon of salt
---
---
Cooking instructions
Heat the water first while cutting the papaya and separating the Moringa leaves from the stalks.
---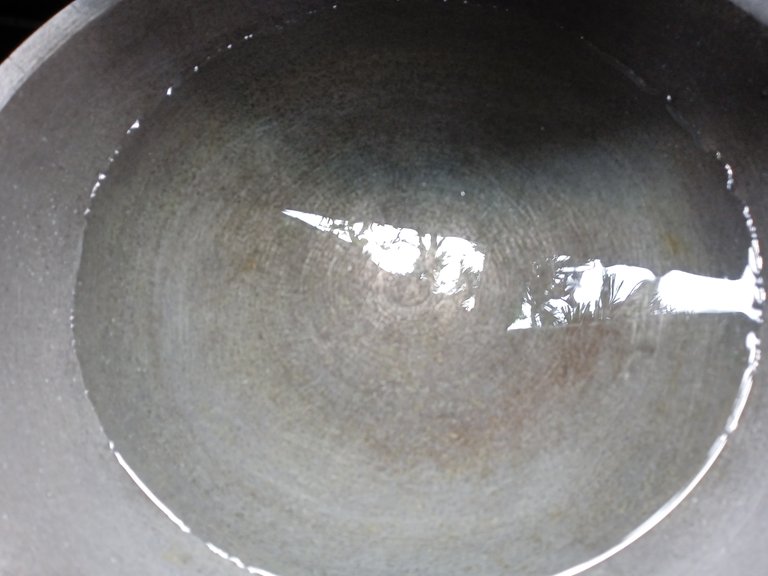 ---
Then the moringa and papaya leaves are ready to be cleaned
---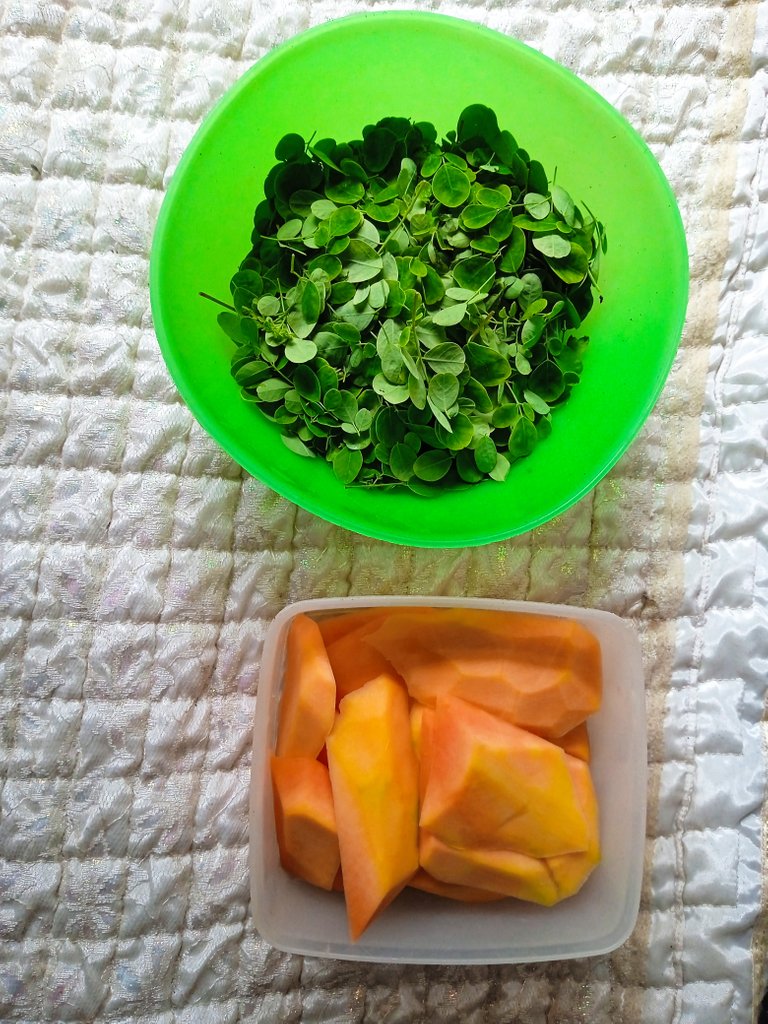 ---
Prepare cayenne pepper along with Sunti Acid to be mashed and add salt to make it easier to grind.
---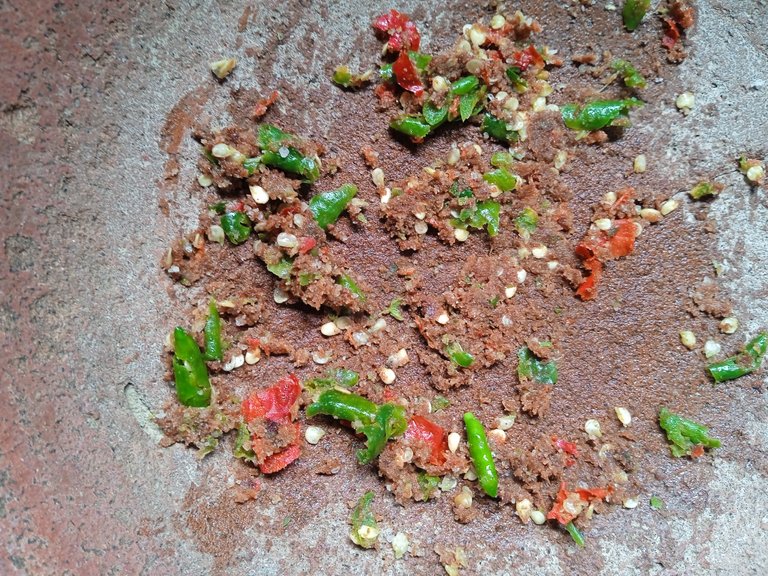 ---
When the hot water is already boiling, add the ground spices.
---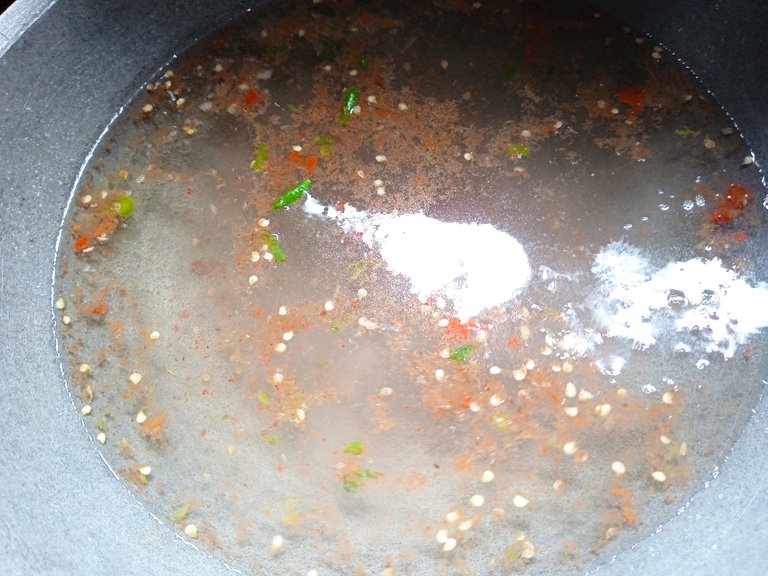 ---
Then put the papaya in first because if it comes together with the Moringa leaves the papaya won't cook.
---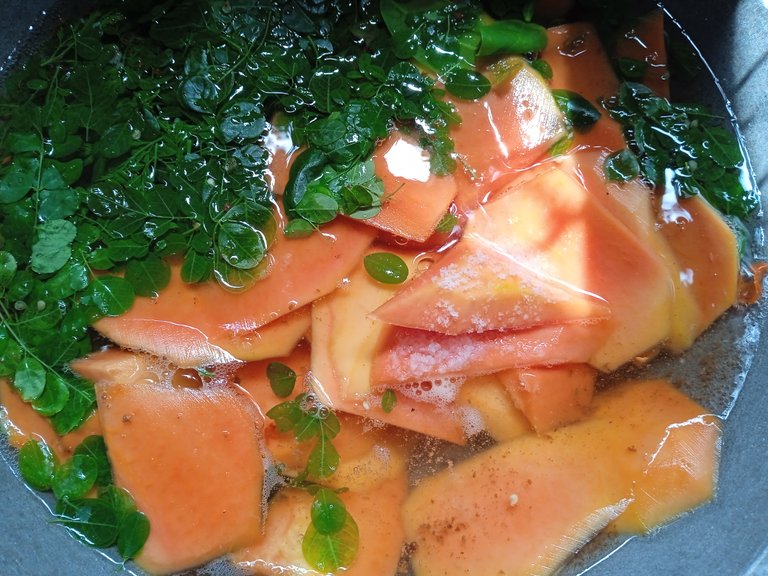 ---
If the papaya is ripe, then add the Moringa leaves because the Moringa leaves get soft easily.
After that it was serve.
---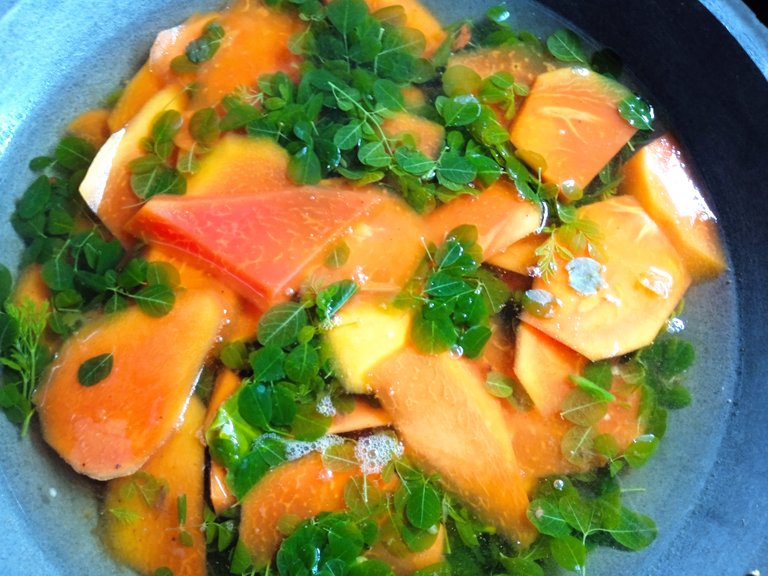 ---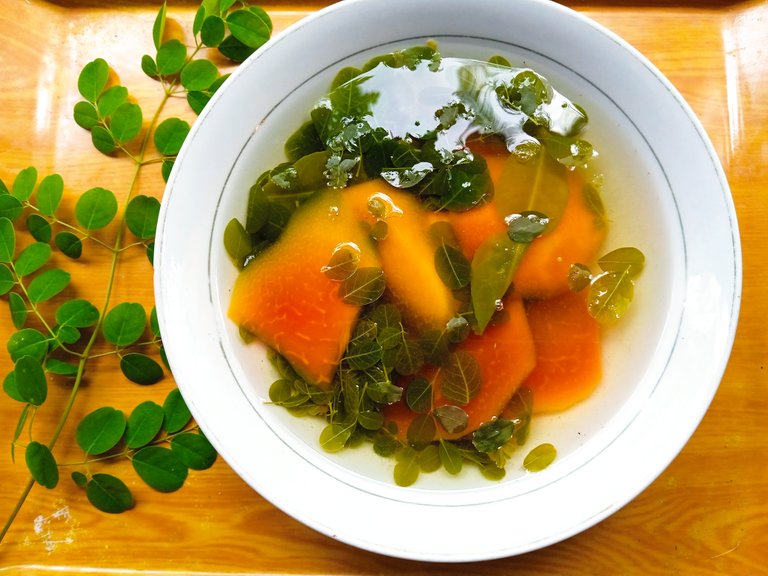 ---
Clear vegetable Moringa leaves are perfect for the lunch menu. The contents of the clear vegetable are papaya which is ripe with the taste of this clear vegetable, there is a sweet taste and a little acidity coming out of the Moringa leaves.
---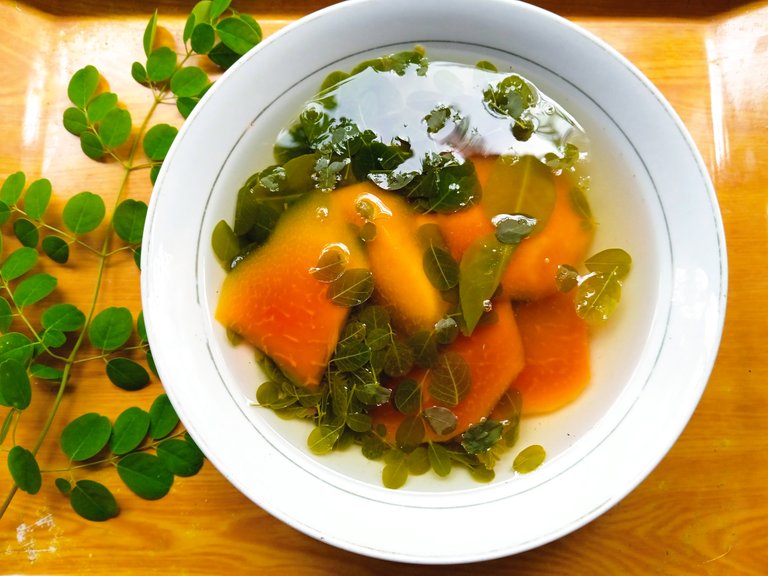 ---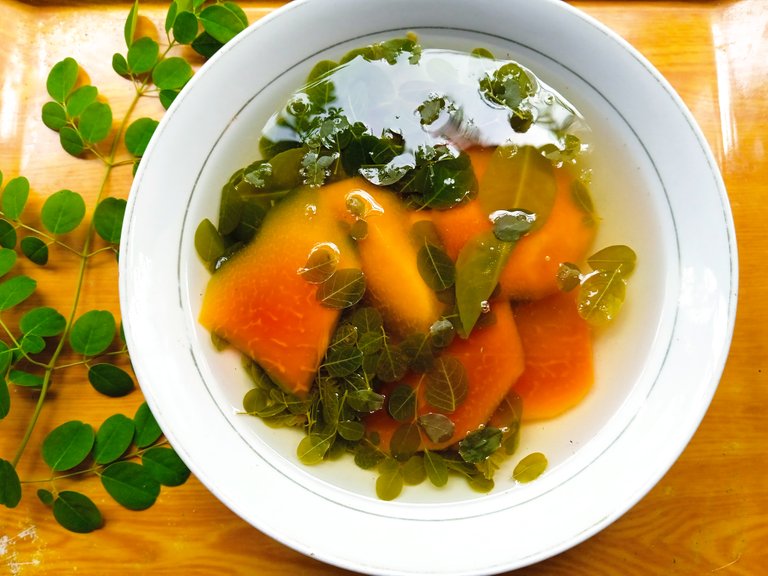 ---
Thank you for listening to the process of making me see you in the next post.
---
---
---
---