My Maize plants grow very well//Mis plantas de Maíz crecimiento muy bien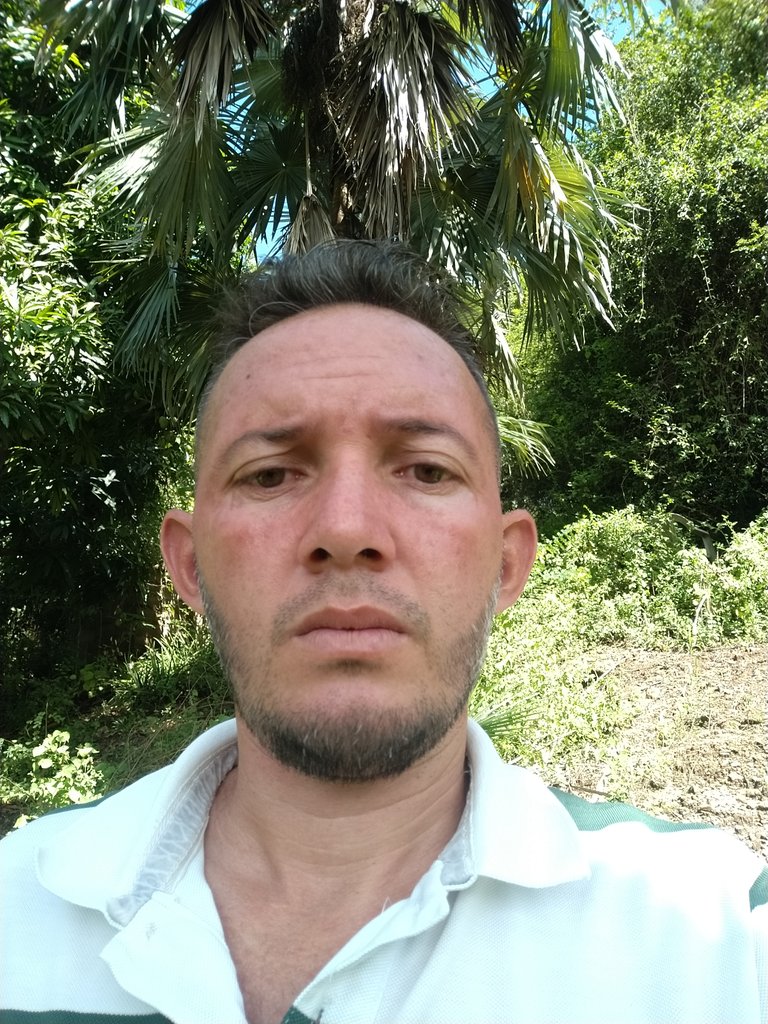 Happy day friends of the
#Hagro
community in days past I told you that I planted some corn plants again. As you can see, they are growing rapidly since the weather has favored this growth with the rains that have fallen in recent weeks.
Feliz día amigos de la comunidad #Hagro en días pasados les comenté que volví a sembrar algunas plantas de Maíz. Cómo pueden ver están creciendo rápidamente ya que el clima con las ha favorecido ese crecimiento con las lluvias caídas en las últimas semanas.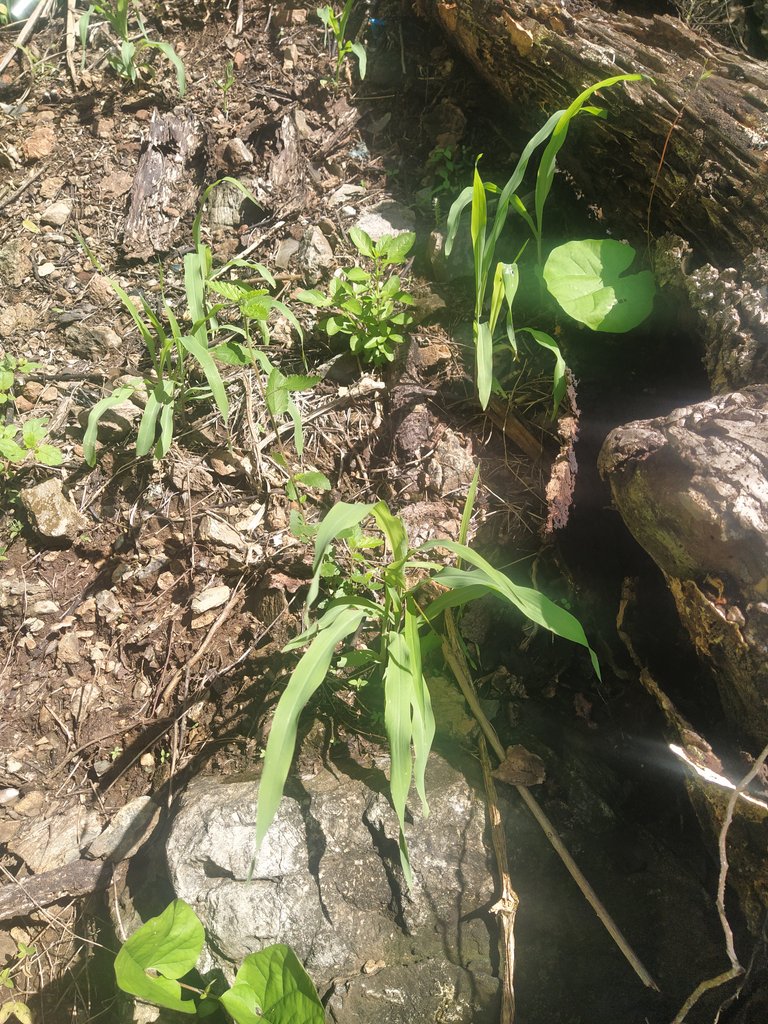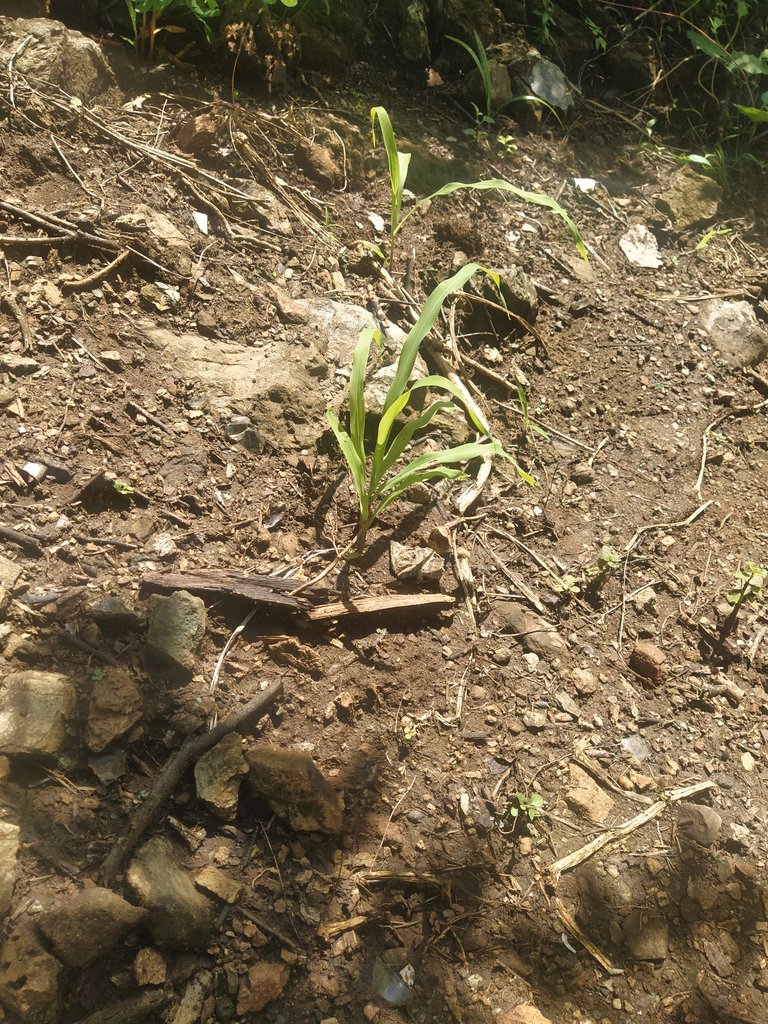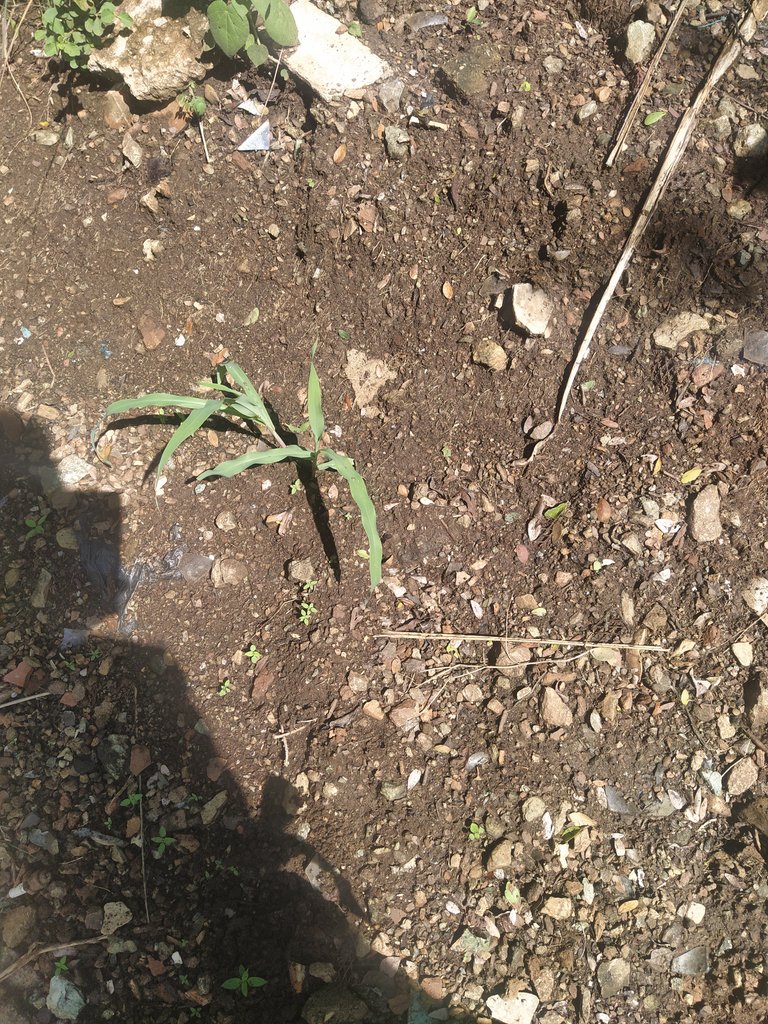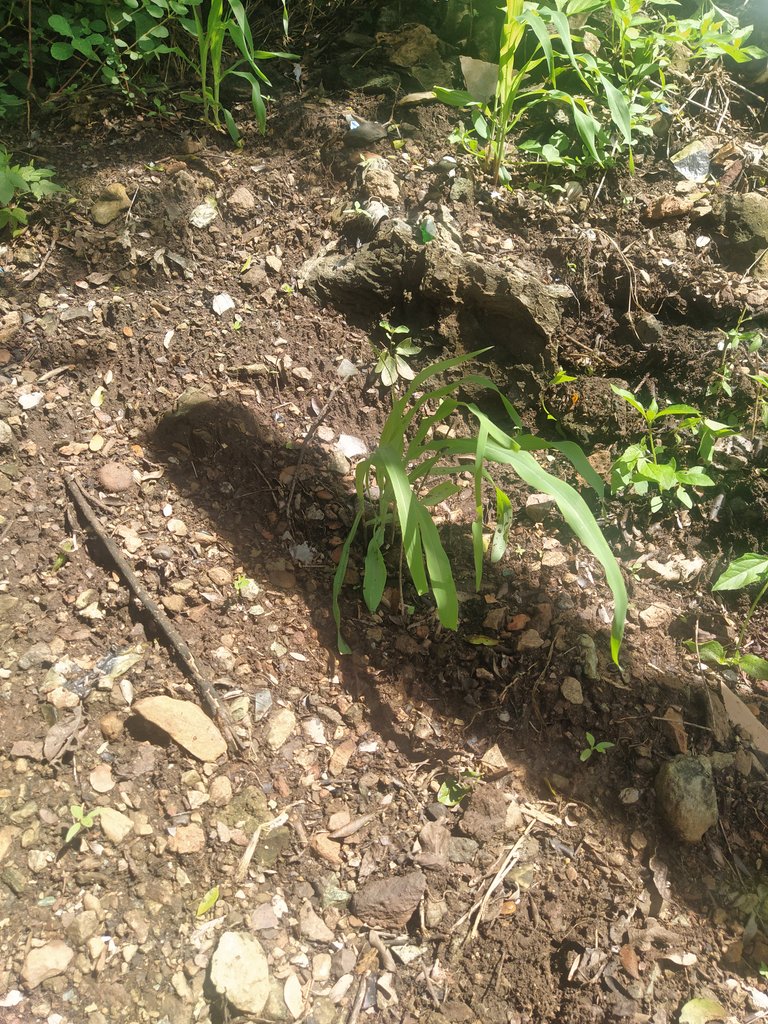 What has also made the undergrowth follow the same path, I had the chance to uproot a few but to be honest there is a large amount, I didn't continue since I didn't go with the right clothes I went for a walk and see what the rains didn't do to me they will harm them. In addition to how slippery the ground is due to the puddle and the presence of ants, fortunately the sun has risen at this time to show them their progress. Greetings to @felixxx for making us appreciate so much the corn planting.
Lo que también ha hecho que la maleza siga ese mismo camino, tuve la posibilidad de arrancar unas cuantas pero siendo honesto hay una gran cantidad, no continúe ya que no fuí con la ropa adecuada fuí a darle una vuelta y ver qué las lluvias no me las dañarán. Además lo resbaloso que está el terreno por el charco y la presencia de las hormigas, afortunadamente en estos momentos ha salido el Sol para mostrarles el avance de las mismas. Saludos a @felixxx por hacernos apreciar mucho la siembra del Maíz.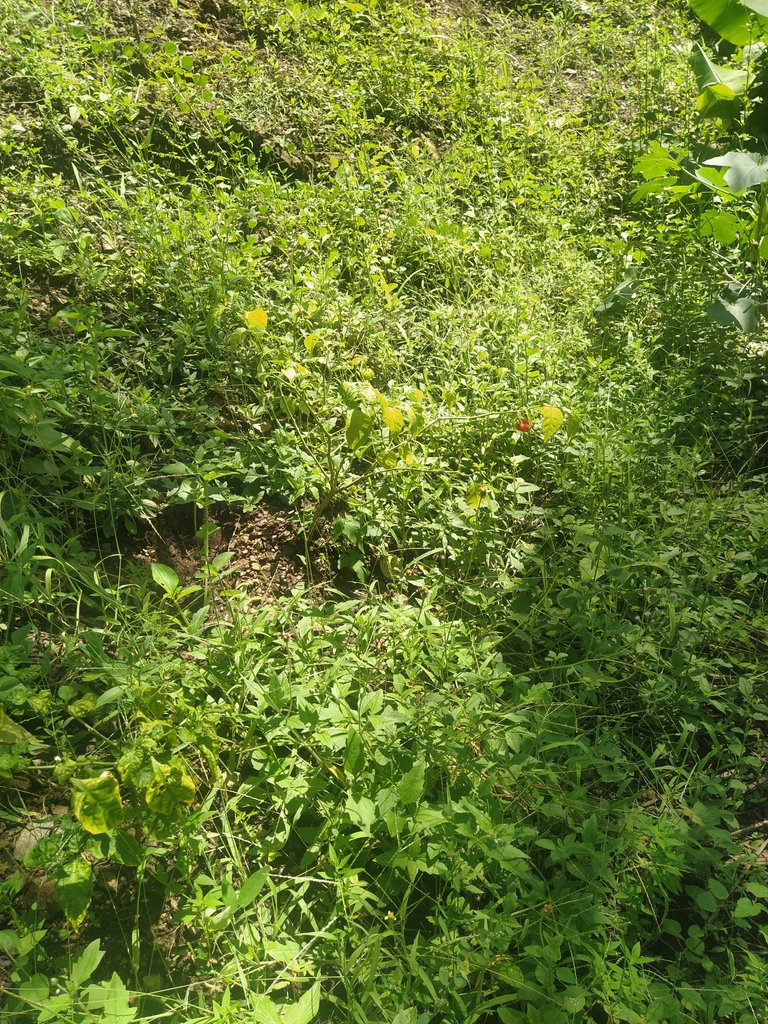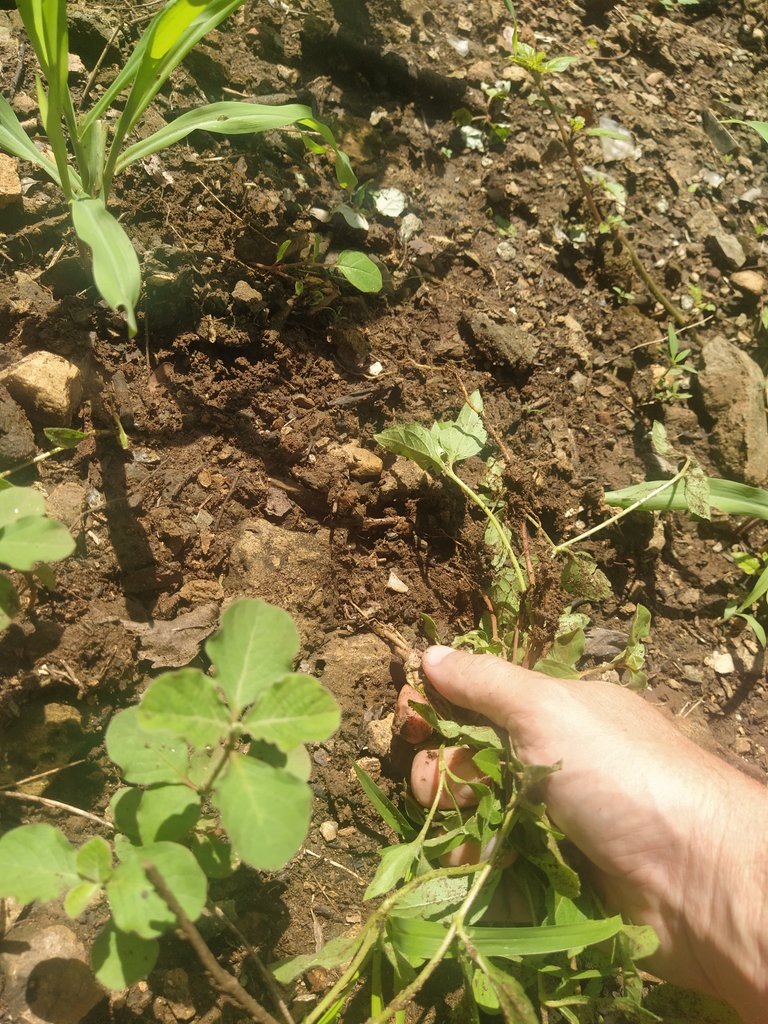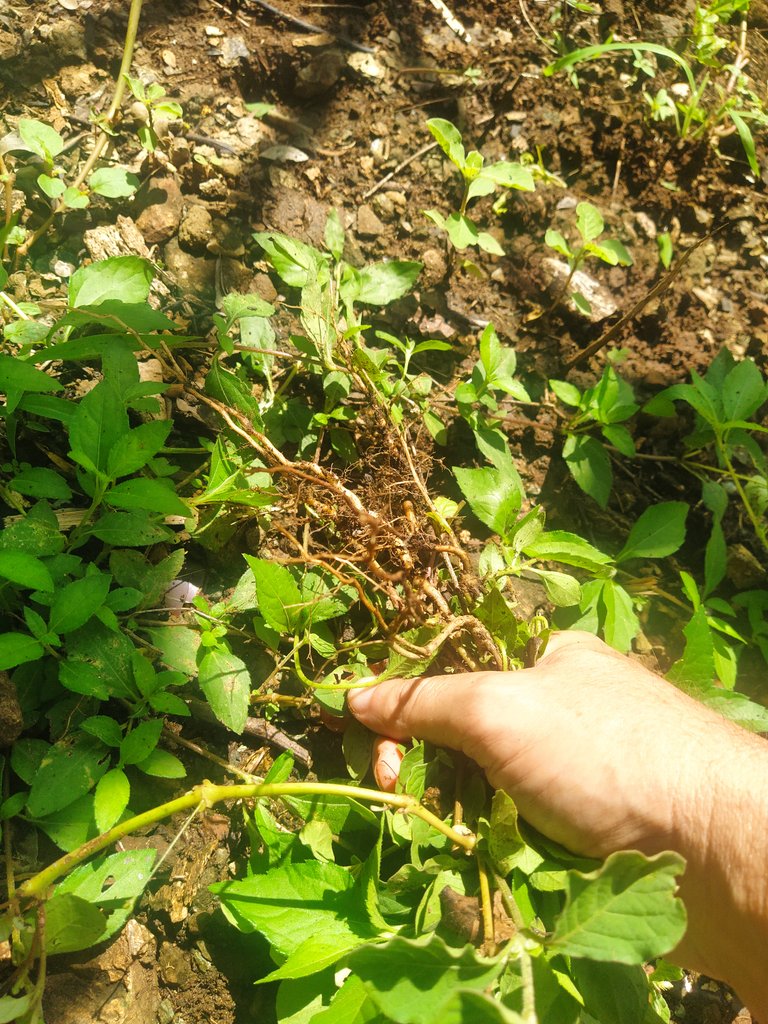 ---
---