Entry for the Shadow Hunters Contest Round #244//SMASh
Happy Tuesday friends again sharing with you here in the Shadow Hunters community and with the weekly contests for this occasion the number ~244 as well as thanking
@melinda010100
for being our hostess.
Feliz Martes amigos nuevamente compartiendo con ustedes aquí en la comunidad Shadow Hunters y con los concursos semanales para esta ocasión el número~244 además de agradecer a @melinda010100 por ser nuestra anfitriona.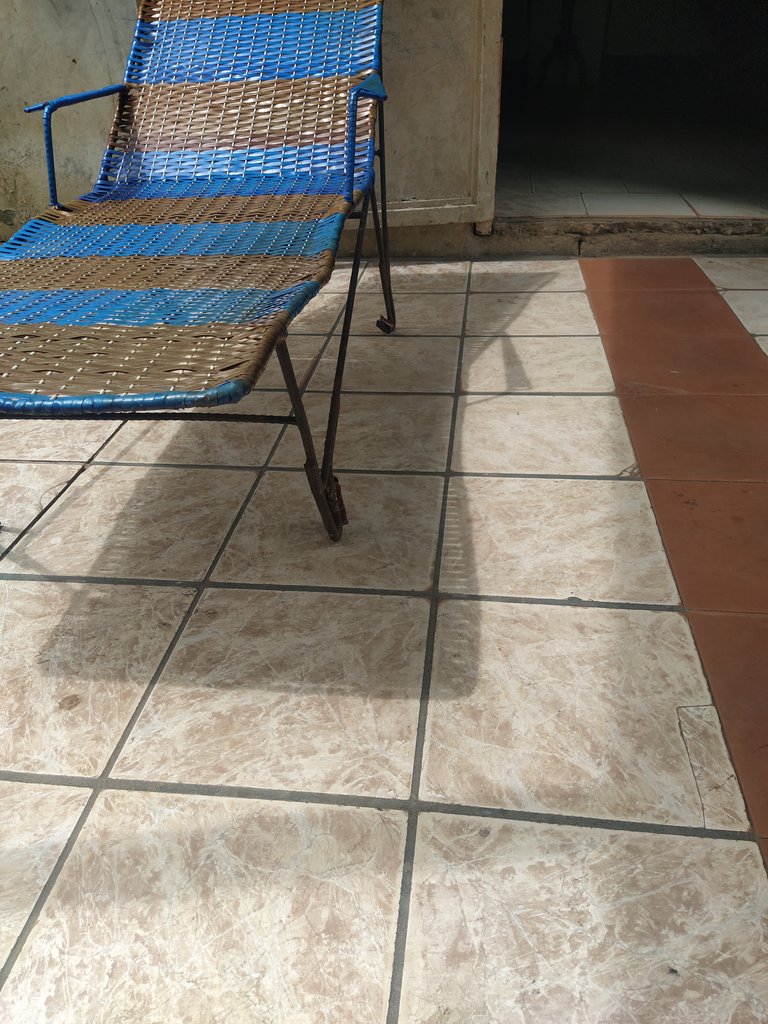 In the morning hours I was visiting the house of some nearby neighbors who have a "Rest" that, as its name indicates, is used to rest the body or even sleep with the particularity that we can easily move it from place to place when is merited; It is ideal for both adults, youth and children since the heat has been overwhelming in recent days, it is a good option when you want to cool down a bit and place it under a tree or in a relatively cooler place. As soon as I saw it I imagined its shadow, so I moved it a little to where the sun's rays would reach it and be able to take pictures, to immediately put it back in its place since the material with which it is covered is very easily damaged by those solar rays and if we also add the wear time due to use, the best option is to return it to a place more covered by said rays.
En horas de la mañana estaba de visita en la casa de unos vecinos cercanos los cuáles tienen un "Descanso" que cómo su nombre lo indica es utilizado para reposar el cuerpo ú hasta incluso dormir con la particularidad que lo podemos mover con facilidad de lugar cuando se amerite; es ideal tanto para adultos, jóvenes y niños puesto que el calor ha estado agobiante en los últimos días, es buena opción al momento de querer refrescarnos un poco y colocarla bajo de un árbol ú en un sitio relativamente más fresco. En cuanto la ví me imaginé su sombra por eso la corrí un poquito hasta dónde le alcanzarán los rayos del Sol y poder tomar las fotografías, para inmediatamente volver a colocarla en su sitio ya que el material con el que se recubre es dañado muy fácilmente por esos rayos solares y sí además le sumamos el tiempo de desgaste por el uso la mejor opción es devolverla a un sitio más cubierto de dichos rayos.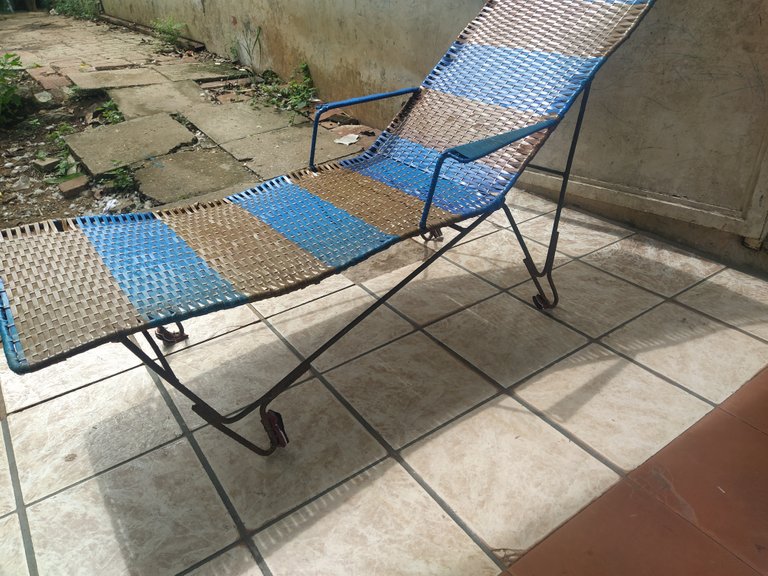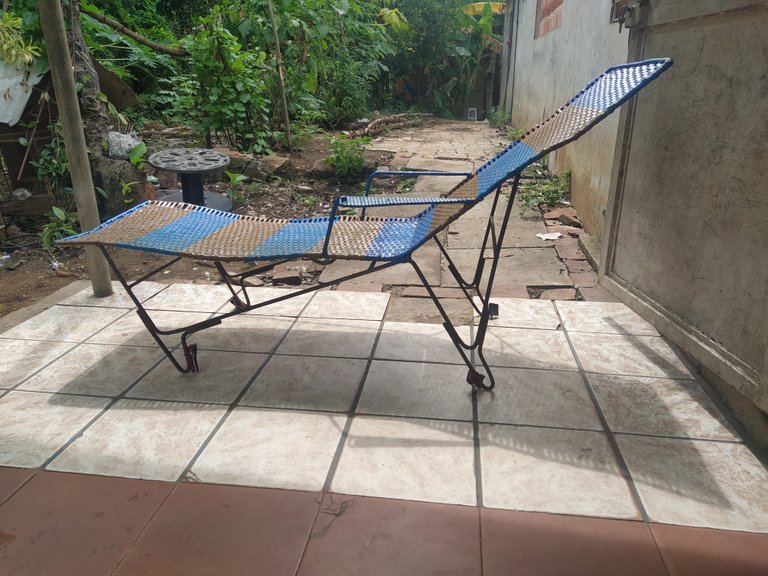 Greetings and many blessings to all Hivers, especially those of us who share week after week here in the Shadow Hunters community.
Saludos y muchas bendiciones para todos los Hivers en especial a los que compartimos semana trás semana aquí en la comunidad Shadow Hunters.
---
---