[ENG-ESP] Adaptation or need/Adaptación o necesidad
Venezuela is currently one of the South American countries and in the world that use cryptoactives the most, driven mostly by the need to escape inflation, which in recent years has led us to remove 11 zeros from our national currency the "Bolívar" being the last and most recent on October 1st.
Venezuela actualmente es uno de los países sudamericanos y en el mundo que más utilizan los criptoactivos impulsado en su mayoría por la necesidad de escapar de la inflación qué en los últimos años nos ha llevado a quitarle 11 ceros a nuestra moneda nacional el "Bolívar" siendo la última y más reciente el pasado 1de Octubre.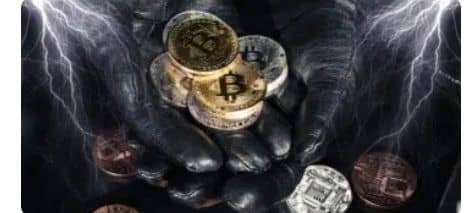 [fuente] (https://www.criptonoticias.com/tecnologia/bitcoin-lightning-peligro-actualiza-nodo-ultima-version-lnd/)
And in special cases we also use them to try to save some money and be able to have it at any time without having to go to traditional banking and in exceptional cases they are sent from abroad and avoid certain conditions imposed by the National Government when they send those remittances in fiat money to our country.
Y en casos especiales también las utilizamos para intentar ahorrar algo de dinero y poder disponer de el en cualquier momento sin necesidad de acudir a la banca tradicional y en casos excepcionales son enviados desde el exterior y evitar ciertas condiciones qué impone el Gobierno Nacional cuando envían esas remesas en dinero fiat hacia nuestro país.
Now a question arises friends Hivers, Venezuela is adapting to the future or simply the need has led us to look for other options.
Ahora nace una pregunta amigos Hivers, Venezuela se está adaptando al futuro u simplemente la necesidad nos ha llevado a buscar otras opciones.
---
---