Minting NFTs on Hivelist Marketplace Has Never Been Cheaper!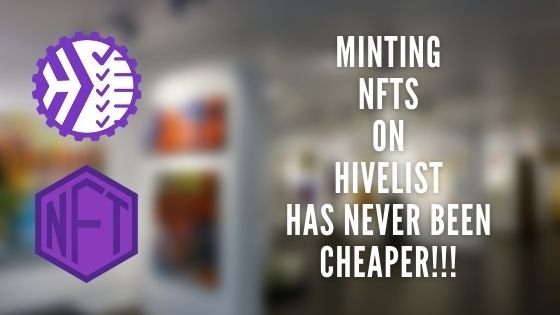 Did you know that Hivelist has an NFT marketplace? Minting NFTs on Hivelist is simple, and most importantly, CHEAP!!! Our NFT market is currently one of the cheapest places to mint NFTs on Hive and Hive Engine!
Getting Started Is Easy! Automatic Whitelisting!
Hivelist NFT Marketplace:
https://hivelist.org/nfts
Once at the marketplace you will hit the Mint menu option...

You will then fill out the profile with as much info as you want to give. We do not require any other social profiles, but if you want to add them in, it can be useful for your fans to contact you.
We use our native LIST token as the currency in our marketplace. You will need to stake 1000 LIST tokens and then it costs 100 LIST as a whitelisting fee! Our whitelisting fee is fee based and is automatic. Once you pay the fee, you are good to go!
Our base fee for minting NFTs on the market is only 18 LIST and 2 LIST per edition. So it will cost you 20 LIST for 1 NFT and say if you want to mint multiple editions, say you want 25 copies of the same item, you would pay 20 for the first and then 2 for each additional edition there after.
We Encourage Limited Reproduction Rights, But Still Cool with Private Rights
We really like the idea of giving purpose to NFTs. The simple private rights, buy, hold, and trade use case if pretty played out. We suggest using the Limited Reproduction Rights pieces with your work, if you choose. Now if you are wanting to mint a one of a kind piece that you want to use as a collectible, then by all means, use the private rights licensing.
Using the limited reproduction rights, you are giving your buyer the right to use your work for commercial uses. This can be using it for t-shirts and other print on demand merchandise, websites, advertisements, blogs, etc. This is giving your work, not only a collectible value, but an actual use case!
So we encourage artists, photographers, musicians, etc, to list your photos, artwork, music and or samples, etc, with the limited reproduction rights license to allow your buyers a way to use your work in other ways! Think stock photos, videos, and music that can be used in YouTube videos, etc.
We do suggest a higher pricing for these works as the buyer will be able to use them to make money on their own, but will not have the right to reproduce the work as their own, that's just not cool, and is apart of the Limited Reproduction Rights license.
LIST Tokens Are Needed To Buy And Mint NFTs
Like we mentioned before, you will need to get some LIST tokens. LIST tokens can be swapped for SWAP.HIVE on the Hivelist Pool on the site, or on Tribaldex.
https://www.hivelist.org/pool/
Or of course they can be purchased from the markets on exchanges like
Tribaldex
https://tribaldex.com/trade/LIST
Leodex
https://leodex.io/market/LIST
or Hive-Engine
https://hive-engine.com/trade/LIST
Showcasing your NFTs on the Hivelist Classifieds
Once you have minted your NFTs, you will be able to then make a post on the Hivelist Classifieds using the 'forsale' tag, which puts it in the ForSale category. You can use this post to showcase and promote your NFT to the community! Doing this will also earn you more LIST tokens that you can use to mint and or purchase more NFTs!
We Burn All NFT Minting and Whitelisting Fees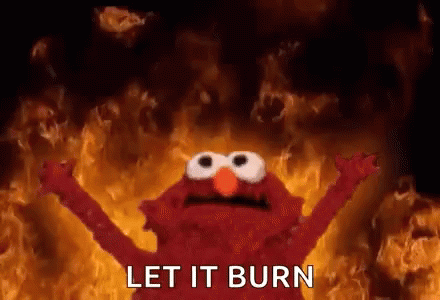 When you pay whitelisting fees and minting fees for NFTs, we burn all that LIST! This is just one of the ways that LIST is a deflationary asset! So know that when you mint NFTs on the Hivelist marketplace, you are helping to decrease the supply of the token! And with more that gets staked and burned, that will help increase the value of the token in the long term... That's the idea at least!
Are You Ready To Start Minting and Collecting?
Get started on the Hivelist NFT Marketplace Today!
Do you have designs or products you want to put up for sale and earn crypto?

Come and take a look at becoming a vendor on our store! We pay in HBD for all of your sales and commission! We handle all payments and exchanges so you don't have to worry about all of that! Sell your own products or submit your designs to our print on demand service!
If you are interested in starting your own ecommerce business in the crypto world, then click here to learn more about becoming a Hivelist Store vendor!
Don't forget, we have Hivelist Store gift cards!!!

Need to get a special gift for someone, but don't know what to get them? Have you tried introducing someone to the crypto currency world, but want to make it an easy introduction, then try out one of our in store gift cards! You can purchase them with any number of our accepted cryptocurrencies! Not for use on the Hivelist NFT marketplace.
https://hivelist.store/product-category/gift-cards/
Want to make some extra HBD? Become and Affiliate!

Come and sign up to be an affiliate and get paid monthly for any sales you refer to the store! Affiliate commissions are 5% of the profit from any sale! Get started as a Hivelist Store Affiliate Partner today!. Only counts for the Hivelist Store not for the Hivelist NFTs or classifieds.
Keep calm and Hive on!
https://hivelist.io - main info site
https://hivelist.org - blockchain classifieds/NFTs/DEFI Pool
https://hivelist.store - multi-vendor e-commerce retail store and professional services marketplace
Vote for @hivelist.witness on Tribaldex

---
---