Are you riding the Hive Lechería wave? - ¿Te subes a la ola de Hive Lechería?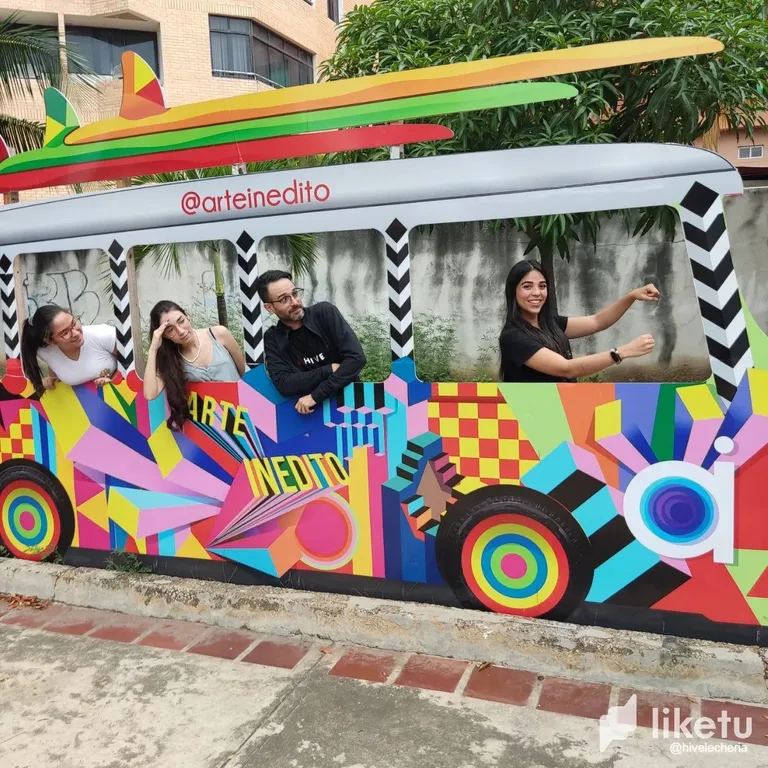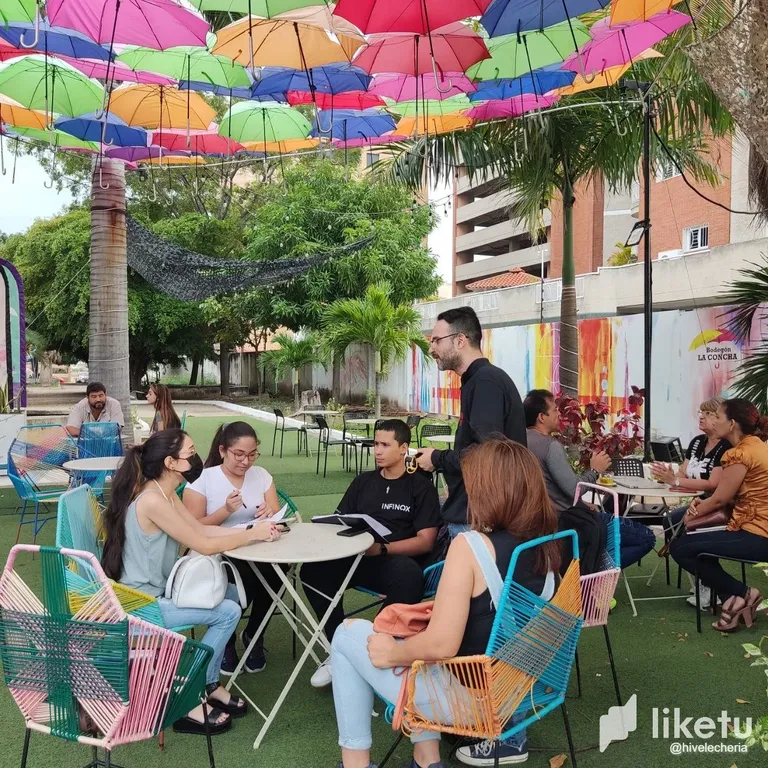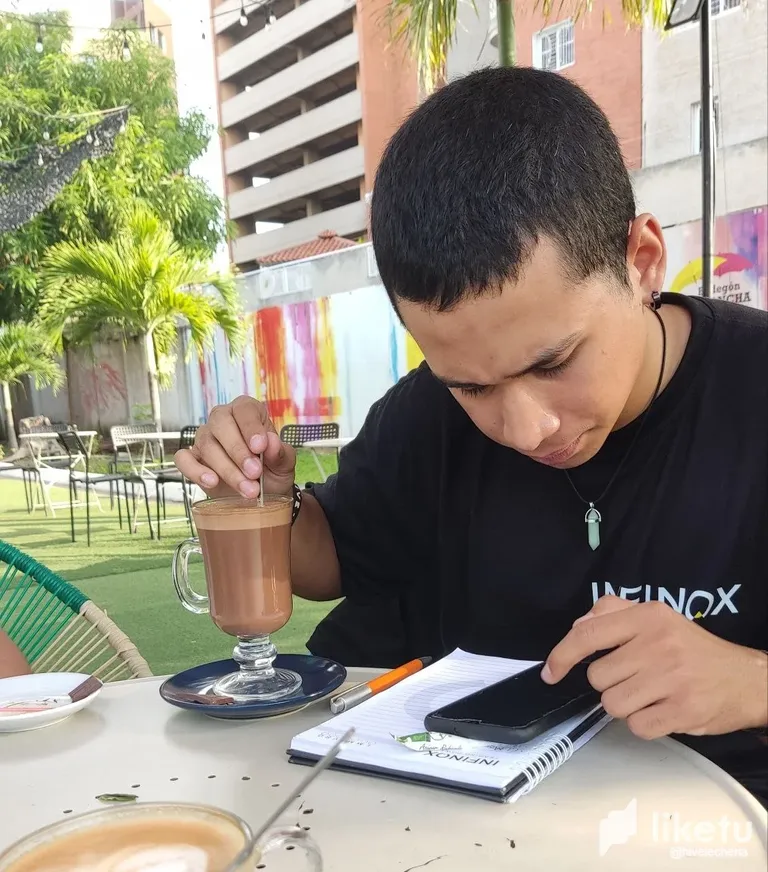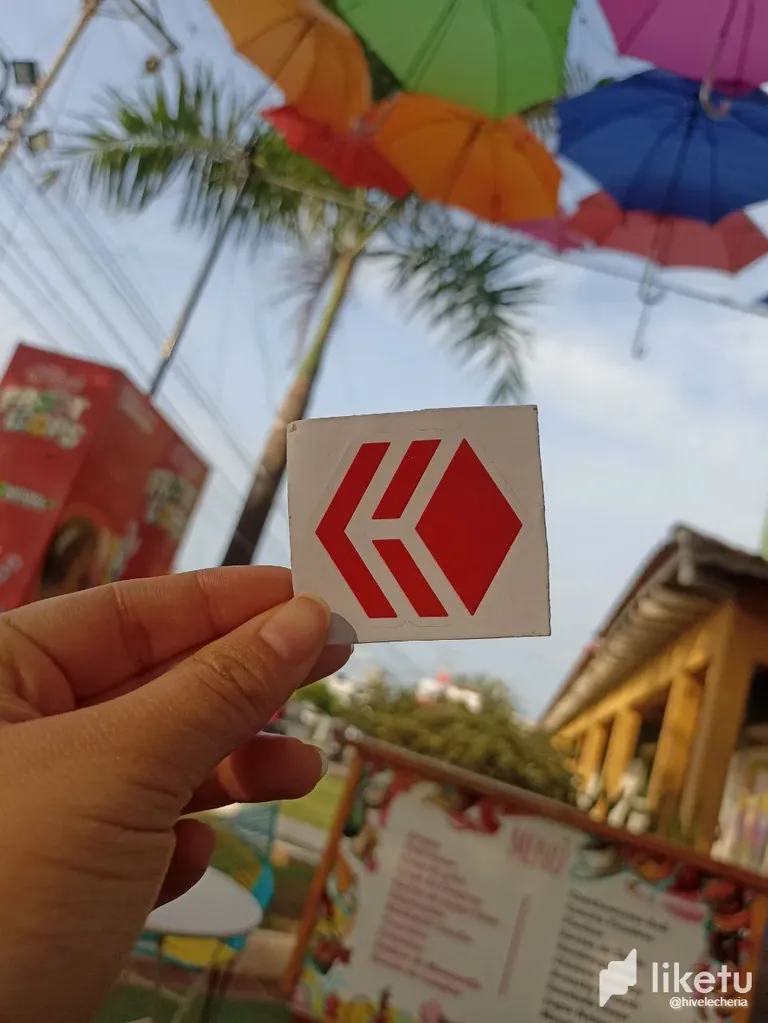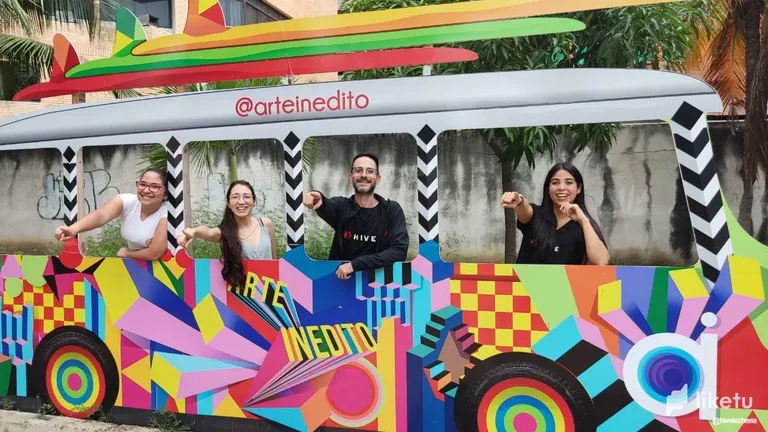 The
#HiveLecheria
team has already got on the bus on the way to Web3 beach 2022. We have a very clear objective and we are focused on giving our best to materialize this very promising project.
Lechería is magical and is full of colorful and fun little places like this one that we visited during one of our meetings for the event, in fact, we recorded a video that we will be showing you very soon. Another great thing is that we have a new recruit, it is @zetacripto who works for the crypto news portal @coingape-es who will soon be doing their introduce yourself.
Get your suitcase, sunglasses and bathing suit ready, because Lechería awaits you and a curious fact is that in November and December it is dolphin season! And in the Mochima National Park it is very common to see them in the sea 🐬🌊
Soon we will give more details about the event, but for now we can only ask you: Will you ride the wave of HIVE LECHERÍA ? 😎
Mention in the comments that winter that you would like to meet or meet again at Web3 beach 2022.
ESPAÑOL
El equipo de
#HiveLecheria
ya se montó en el bus camino al Web3 beach 2022. Tenemos un objetivo muy claro y estamos enfocados en dar lo mejor para materializar este proyecto tan prometedor.
Lechería es mágica y está repleta de pequeños lugares coloridos y divertidos como este que visitamos durante una de nuestras reuniones en pro del evento, de hecho, grabamos un video que les estaremos enseñando muy pronto. Otra cosa genial es que tenemos un nuevo recluta, se trata de @zetacripto quien trabaja para el portal de cripto noticias @coingape-es quienes muy pronto estarán realizando su introduce yourself.
Vayan alistando la maleta, los lentes de sol y el traje de baño, porque Lechería los espera y un dato curioso es que en noviembre y diciembre ¡es temporada de delfines! Y en el parque nacional Mochima es muy común verlos en el mar 🐬🌊
Pronto daremos más detalles sobre el evento, pero por los momentos solo nos queda preguntarles: ¿Se suben a la ola de HIVE LECHERÍA? 😎
Menciona en los comentarios a ese hiver que quisieras conocer o reencontrar en el Web3 beach 2022 🔥


Translation: DeepL translate
Diseño/Desing: Por mí utilizando CANVA/By myself using CANVA
Video/Photography: Por mí /By myself
English is not my native language, I apologize for possible errors in the translation.

---
For the best experience view this post on Liketu
---
---