#KISS - Blogging Ideas 8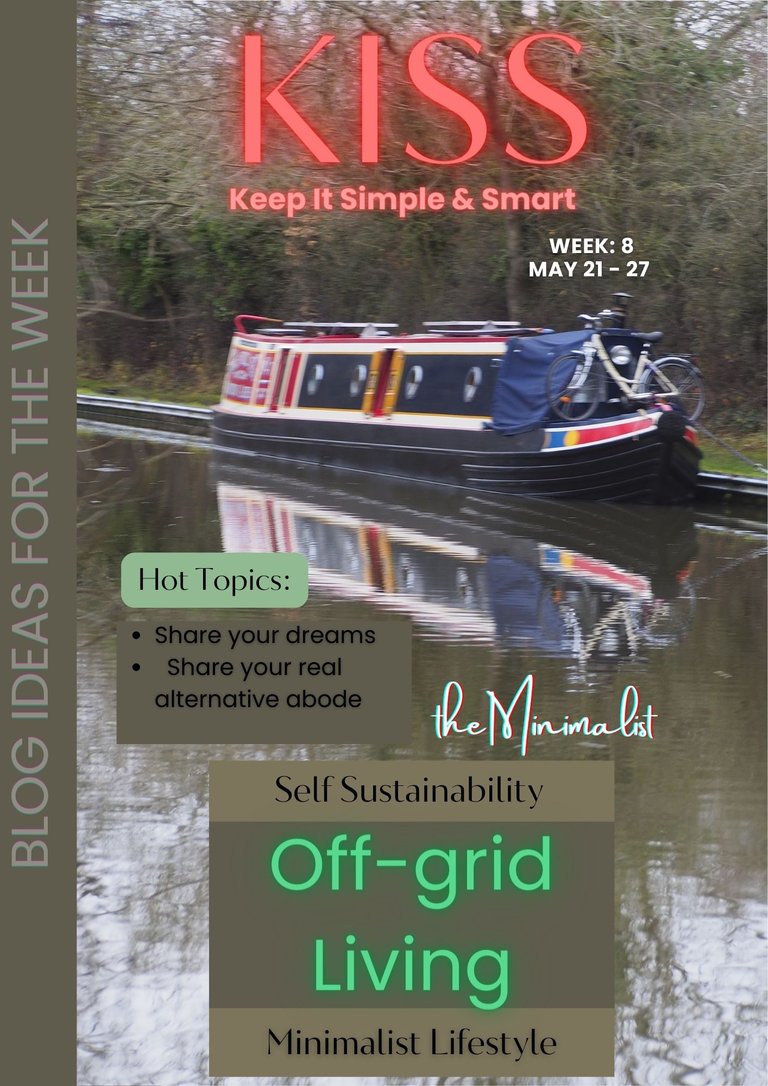 ---
Hello Everyone, especially our dedicated Minimalists 😁
You've probably guessed that I have been eager to get to this week's topic, as off-grid living is a way of life that makes up my ideal world. However, I've scheduled the topics with the hope to keep hardcore minimalists involved, and also to attract new interests and reach a wider audience. Therefore, I've had to wait patiently to present this buzzing topic.
Are you ready to "share your dreams"? 
I'm eager to hear them.🗣👂


Are you ready to "show me what you've got"? 
I'm anxiously waiting to see. 👀

---
Check out the exciting options below. They should help you to structure your blog, and give you the confidence that you are on the right track. All that is required of you is to read and observe the guidelines and produce original content, with your style.
I'm all bright-eyed and bushy-tailed when I see the creativity of your blog titles, formats, and your individual experiences and stories; I gain some great ideas too:) so, THANK YOU ALL 🤗
C'mon, don't be shy! Share a #KISS blog with us!
Check the Countdown timer at the top and bottom of this post, and get your weekly entries in!
---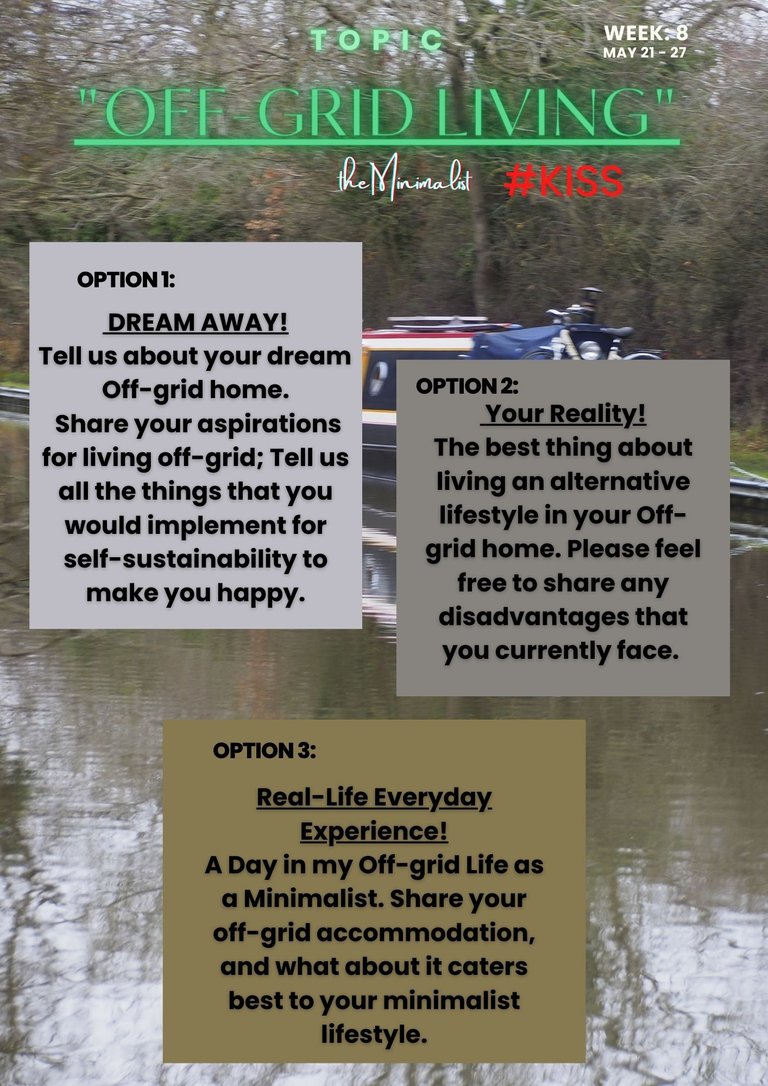 ---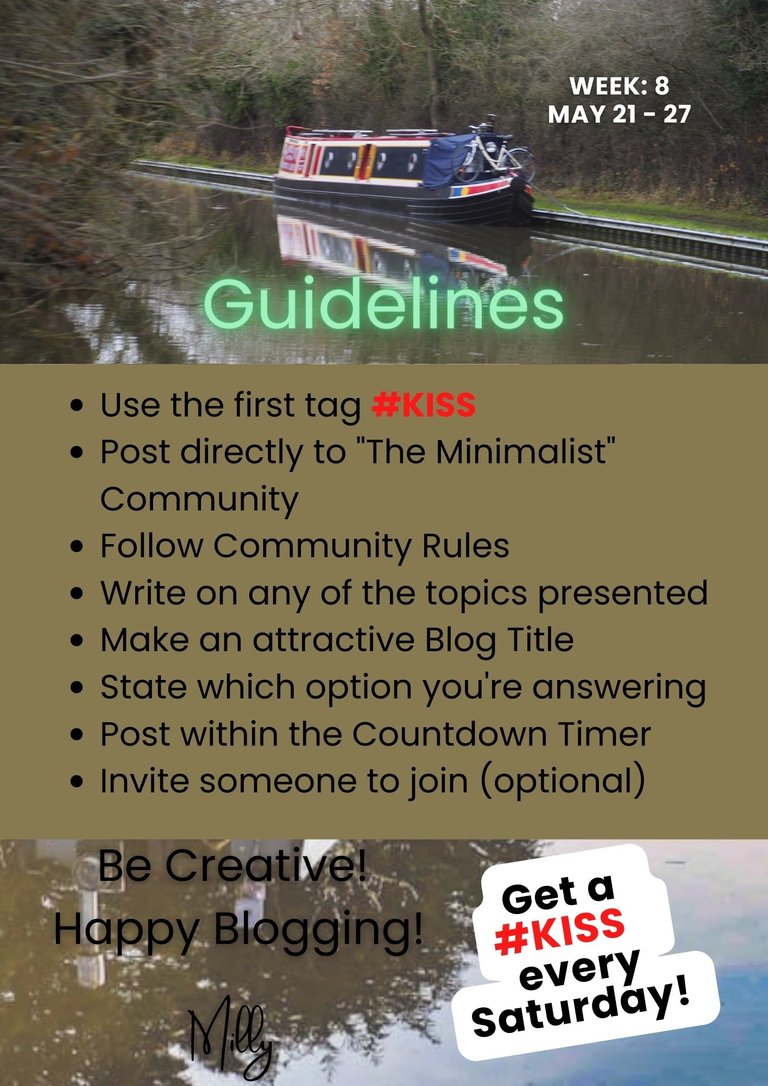 ---
---
---
---

Find The Minimalist Community Here
---
PS. In case you missed previous issues of #KISS and would like to blog on any of the topics, please feel free to click on the desired week below:
Previous Weeks #KISS Topics from The Minimalist Community: ↙️
1 - Simple Living
2 - Wardrobe Choices
3 - Self Improvement
4 - Packing
5 - Before and After: Your Minimalist Journey
6 - Personal Grooming
7 - Personal Belongings

---
---
---
---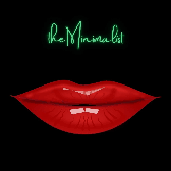 ---
lips sealed
speaking lips
---
Image belongs to me @millycf1976, newsletter created using Canva
---
---