The Leo-finance New Feel Thanks To The New Modules And The Update On LeoThread V0.2
If you have noticed the Leofinance user interface has change a bit, seems they have gotten rid of the old wireframe and replaced it with a new one, the Leothreads 0.2 update which was done couple of days ago practically affected the way then user interface was I notice this change few days ago which tabs has a smother and curved edge.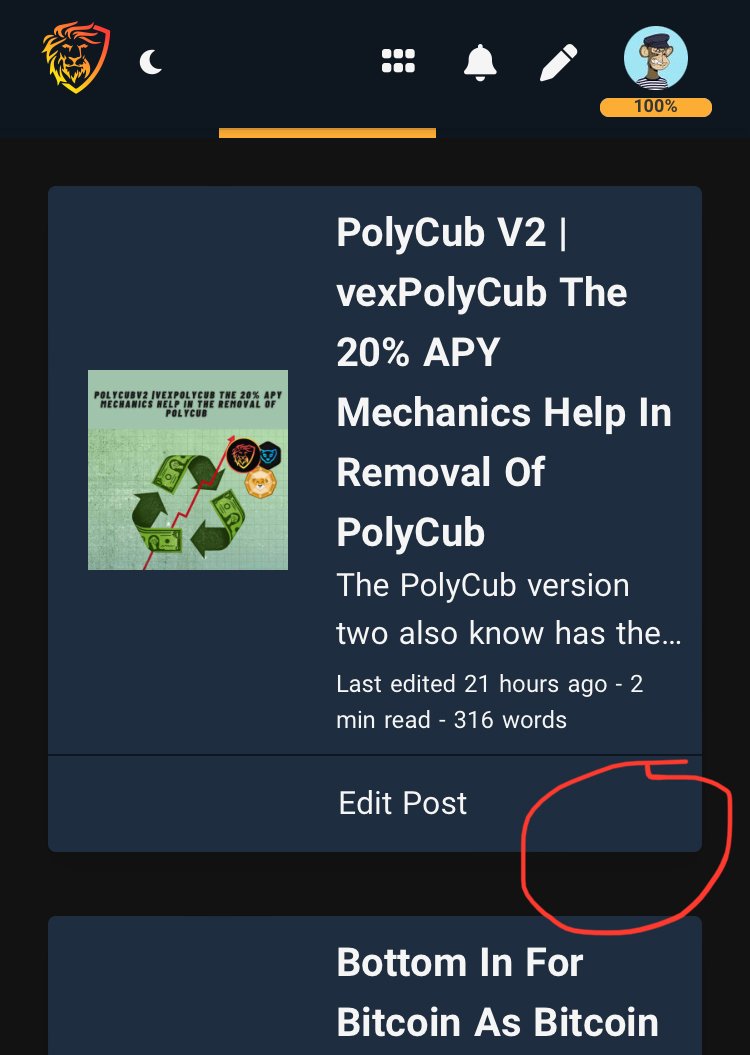 The response time with every action button has increased a bit on mobile as I haven't tried that of desktop. Overall the update is a bit needed as some of the action process was not as fast when loading as I expected it to be. The development team has been pretty impressive as regard them subsequent release and also with their follow up updates as regards the project.
I look forward in coming days some pretty insane upgrade as regards servers which the platform is hosted on to eradicate the latency time and network error which is sometimes experienced.
If you seen this post on a Web2 ecosystem and you have no clue about what Leofinance is here is a brief definition;
LeoFinance is a blockchain-based Web3 community that builds innovative applications on the Hive, BSC, ETH and Polygon blockchains. Our flagship application: LeoFinance.io allows users and creators to engage and share content on the blockchain while earning cryptocurrency rewards.
Over here we refer to users as lions, so are you ready to be a lion here is my referral link
Also don't forget in contributing to the pHBD-USDC pool, and from statistics it looks like we will be able to archive the set target in a few months, let's do our own part in growing the pHBD-USDC liquidity and also take out time to participate in the Leo power up challenge which happens every 15th of each month.
Let's also connect on some of the web2 platform.
Twitter:Hironakamura
Posted Using LeoFinance Beta
---
---