The DevOps Cycle | Leo-finance Community | Leo-finance Related Products
Developing an application is quite easy, what takes more of the job and time is the continuous update of the application that was developed and launched.
The Leofinance team has been a force to reckon with when it comes to update and continues update, as regards development laughing a product isn't the end of it after the launch comes with the continuous update which is made to out run the collapse of the application to bugs, or glitches. Like a house when hasn't been cleaned for days it will definitely be dusty and unkept.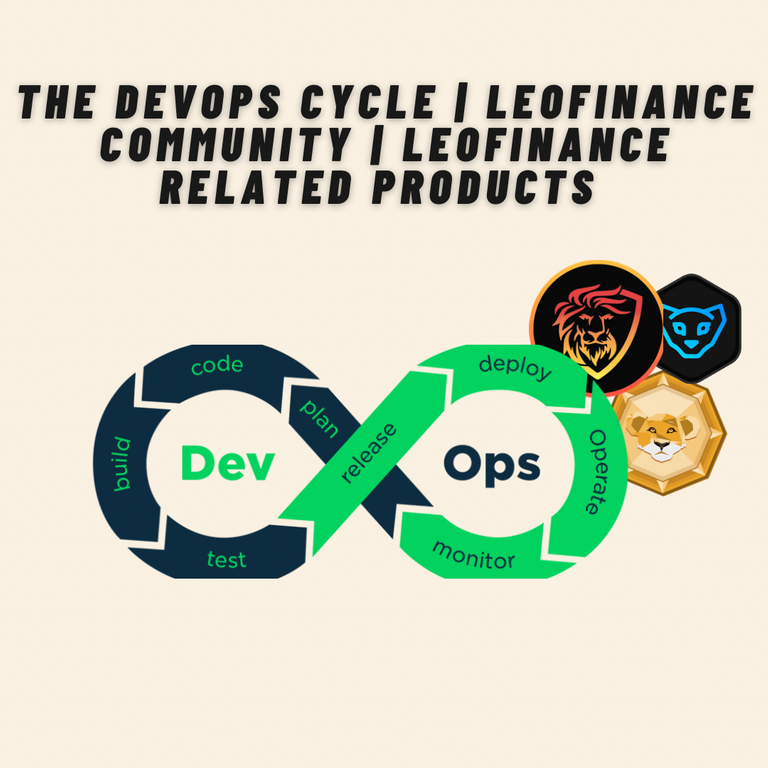 The launched of Leothreads which has brought another flair to microblogging in the Leofinance and the hive ecosystem, which the recent publication made as regards the new update which they talked about the new update we they had on with the Leothread which was launched recently and they titled it the Leothread 0.2.
The recent Leothread update has really affected the Leofinance community and its platform, because of recent I have really noticed the change in posting and the Leofinance.io user interface.
If you seen this post on a Web2 ecosystem and you have no clue about what Leofinance is here is a brief definition;
LeoFinance is a blockchain-based Web3 community that builds innovative applications on the Hive, BSC, ETH and Polygon blockchains. Our flagship application: LeoFinance.io allows users and creators to engage and share content on the blockchain while earning cryptocurrency rewards.
Over here we refer to users as lions, so are you ready to be a lion here is my referral link
Also don't forget in contributing to the pHBD-USDC pool, and from statistics it looks like we will be able to archive the set target in a few months, let's do our own part in growing the pHBD-USDC liquidity and also take out time to participate in the Leo power up challenge which happens every 15th of each month.
Let's also connect on some of the web2 platform.
Twitter:Hironakamura
Posted Using LeoFinance Beta
---
---