PolyCub V2 | vexPolyCub The 20% APY Mechanics Help In Removal Of PolyCub
The PolyCub version two also know has the PolyCubv2 is a bedrock for most of the exciting projects which is built on some of the cool features which if you are active in the leofinace.io community you would have come across it or maybe an article as regards them which is the vexPolyCub, governance token, the multi token bridge to name a few others.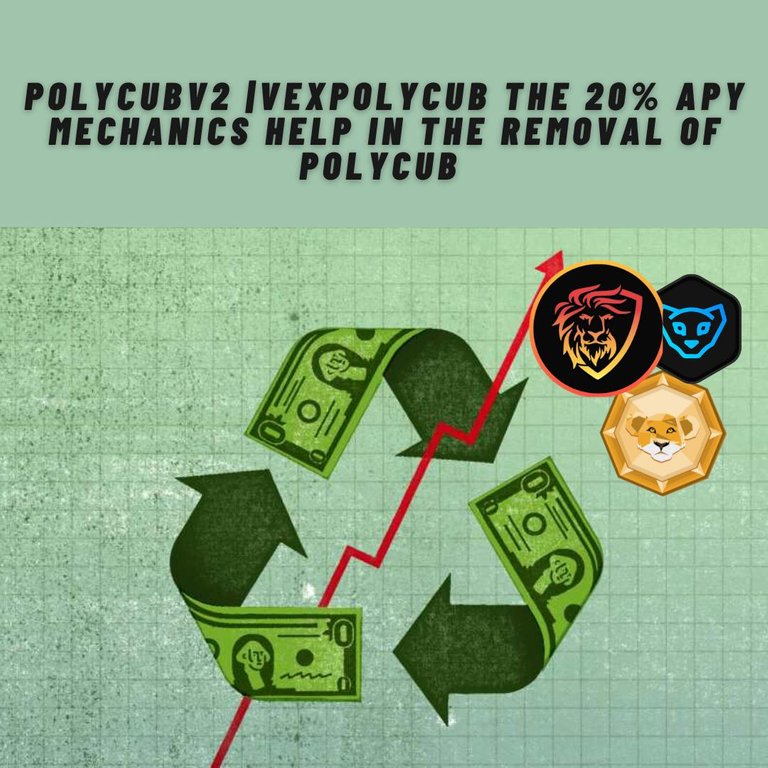 It's was also really great to know about the PolyCub mission statement which is the growing of sustainable yield for the community and Leofinance which is a web3 platform. Comparing the 20% APY strategy which the PolyCub platform I giving is outrightly different from other exchanges which they deal on inflation of the token to be able to pay 20% APY while PolyCub is utilizing the buy back rule. Has made it stand out From other crypto exchanges providing the same facilities.
Over all the the session of impacting having to hear from my two favorite moderators.
If you seen this post on a Web2 ecosystem and you have no clue about what Leofinance is here is a brief definition;
LeoFinance is a blockchain-based Web3 community that builds innovative applications on the Hive, BSC, ETH and Polygon blockchains. Our flagship application: LeoFinance.io allows users and creators to engage and share content on the blockchain while earning cryptocurrency rewards.
Over here we refer to users as lions, so are you ready to be a lion here is my referral link
Also don't forget in contributing to the pHBD-USDC pool, and from statistics it looks like we will be able to archive the set target in a few months, let's do our own part in growing the pHBD-USDC liquidity and also take out time to participate in the Leo power up challenge which happens every 15th of each month.
Let's also connect on some of the web2 platform.
Twitter:Hironakamura
Posted Using LeoFinance Beta
---
---