MicroStrategy still Bullish on Bitcoin Plans Admits Market Prices
Micro strategy amidst the current dip has proven beyond doubt of been a diamond hands on bitcoin, in an interview with Wall Street journals the company's chief financial officer (CFO) Andrew Kang says that the company hasn't been so pressured in selling their Bitcoin BTC holdings. In he's words which I would quote;
"Some of the more recent volatility was certainly around some of the activity outside of Bitcoin. For us, we monitor that from a market perspective, but there [isn't] anything fundamental to bitcoin that we believe presents any issues against our strategy."
"At this time, we do not have any intention to sell. There are no scenarios that I'm aware [in which] we would sell."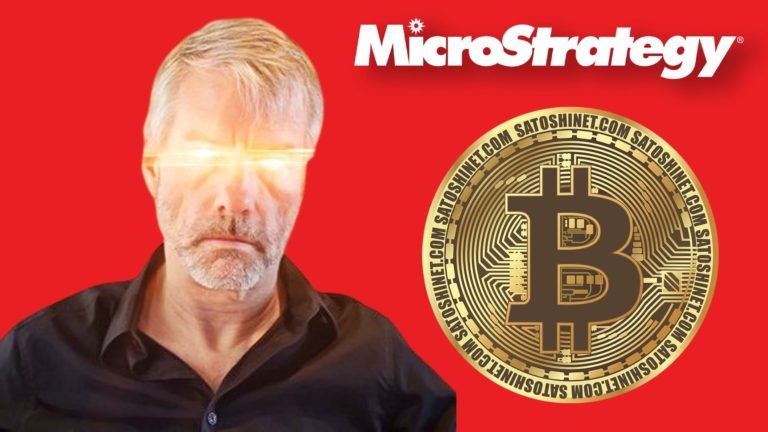 source
Micheal Slayor who in recent times has been an advocate of cryptocurrency especially Bitcoin, has since then been in the forefront publicly supporting the adoption of the digital token bitcoin not as trading property but as a digital asset. From records it was stated the Micro-Strategy has been able to accumulate the total of 129,218 bitcoin, which the average cost was about $3.9 billion at the time the price of bitcoin was selling at $30,700 per BTC but as of writing the price has dropped slightly which is totally at $3.73 billion at the current market price of bitcoin which is at $28,983 per bitcoin according to market price.
Kang which is the company's chief financial officer says that the company is ain't in any position of changing their stand, and he continued by saying that the company shareholders are quite aware of the company's decisions and where this is headed. But question which I feel nobody has yet answered is what are they planning to do with the accumulation of this digital token? Are they foreseen a draught?, well I would close this with a tweet from Saylor;
"In a global bear market, there is no place to hide, but there is one place to stand. #Bitcoin".
Posted Using LeoFinance Beta
---
---