Have You Heard Of The Daily Leo Function On Leofinance
Hello lions, do you have a slightest idea that the Leofinance platform has the function of you getting informed on the go on treading financial posts and topics on the platform?
Well now you know about the the Leo daily post function which was dated to have launched about two years ago gives every user who manages to onboard the platform/system a first hand on every information, article and podcast as regards the trending cryptocurrency and financial news.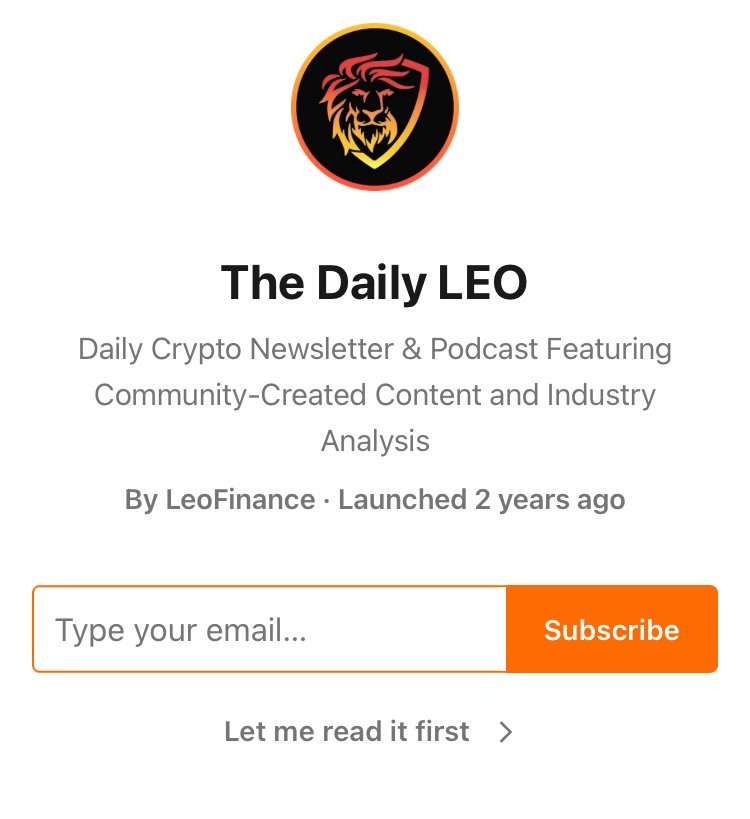 From the post which published by @anomadsoul which was titled Something's brewing | Care to join? which stated that the structure in which these articles which will be sent to you via mail will be changed slightly, and as we know it will high a project as leofinace which is community oriented project this changes were brought to the notice community for their contributions if any.
Since I have onboarded the platform I have been able to stay informed as regards finance from my mail if I am unable to access the leofinace platform. To get started you can access the awesome feature by using this link and entering your email address.
If you seen this post on a Web2 ecosystem and you have no clue about what Leofinance is here is a brief definition;
LeoFinance is a blockchain-based Web3 community that builds innovative applications on the Hive, BSC, ETH and Polygon blockchains. Our flagship application: LeoFinance.io allows users and creators to engage and share content on the blockchain while earning cryptocurrency rewards.
Over here we refer to users as lions, so are you ready to be a lion here is my referral link
Also don't forget in contributing to the pHBD-USDC pool, and from statistics it looks like we will be able to archive the set target in a few months, let's do our own part in growing the pHBD-USDC liquidity and also take out time to participate in the Leo power up challenge which happens every 15th of each month.
Let's also connect on some of the web2 platform.
Twitter:Hironakamura
Posted Using LeoFinance Beta
---
---