Ask Leo: Did We Actually Forgot About Cubfinance and Cubtoken In a Hurry
Holy cow!…. To think since the launch of PolyCub we definitely forgotten about Cub finance? Or am I the only person on this boat?. Well for some of you new lions who might be reading this post and might possibly don't have any clue of what Cub finance is all about, in this article I would try my best to explain in my own terms.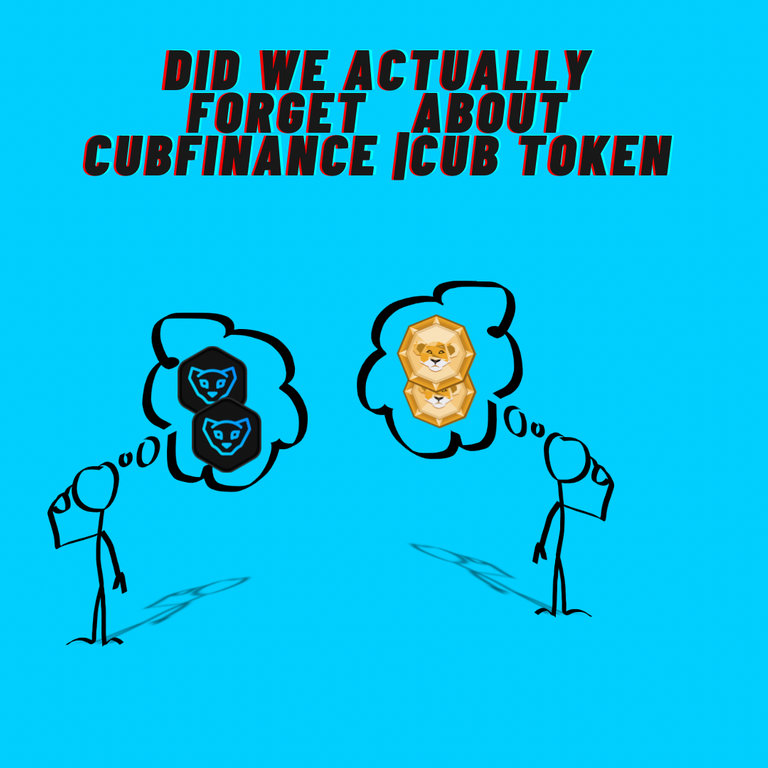 Cubfinance is Leofinance entrance into the decentralized finance(Defi) ecosystem. Where users stake their tokens to earn rewards, staking can be done in the kingdom vaults and if you know about crypto farming you can still carry out that process on the platform too.
PolyCub as really stolen the heart of most users on the Leofinance platform because of it's high interest yield regardless, as a crypto enthusiast and also an active user of the Leofinance it's a bit better in having feel of both worlds as an investor/user it defiantly going to expand your investment portfolio and your knowledge about both project's.
Couple of Leofinance ask me anything, most of us in attendance where given a preview of what they have install for the project and it's was definitely great hearing that the project hasn't been forgotten in a hurry.
Cubfinance which is found on the binance smart chain ( BSC), and we were told that sooner it have same feature as that of PolyCub which is the Multi Token Bridge, the Protocol Owned Liquidity, CUB bonding, CUB governance, which will be great and also we were also informed that the PolyCub ecosystem is also acting as a Testnet for all these products that will onboard the platform. And as soon the development team are done with development and successful deployment of all these services.
Also don't forget to contribute to growth of pHBD-USDC pool, let's do our own part in growing the pHBD-USDC liquidity
Posted Using LeoFinance Beta
---
---