Latest Freebitcoin FUN Token Offer: Earn 45% APY for 90 Days - If You're Quick!

Hi everybody!
Here's a quick update from CTPTalk's very own self-appointed "Freebitcoin Guru", Hirohurl!
He's the geezer who knows the Freebitcoin platform like the back of his hand! Prolly knows it better better, 'cos he spends much more time studying the former than the latter.
What's the back of a hand good for anyway, apart from the occasional backhanded bitch-slap?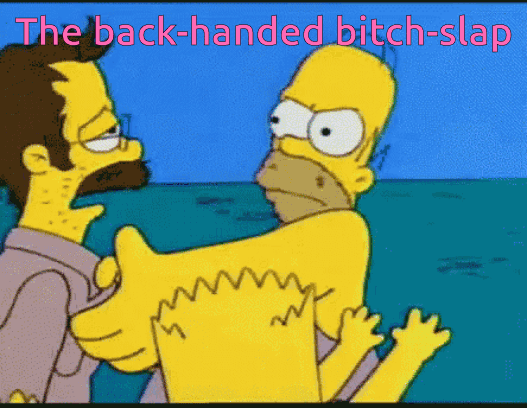 And that's what I feel like handing out when yer jus' sit on yer 'ands every time Freebitcoin offers a deal as sweet as this!
After all, when you're sitting on your hands, you're defenceless against a good ole bitch-slap backhander!
Ahem, Here's The Deal
Okay, here's the deal. Earlier this year Freebitcoin aquired a majority stake of FunFair's remaining cold-storage of Fun Tokens. If you're not familiar with FUN check out their site @ FunToken.io.
According to EuropeanGaming.eu,
"FreeBitco.in, one of the biggest Bitcoin iGaming websites in the world, has acquired the majority of FunFair's remaining cold storage of FUN tokens, the native cryptocurrency of the FunFair gaming ecosystem. The cold storage holds 4.45 billion FUN Tokens and FreeBitco.in has acquired 3.75 billion tokens."
[Source: europeangaming.eu]
Since then, Freebitco.in have been working to develop the use-case of FUN. One way they have done that is to introduce a Premium Membership Program that "incentivizes FreeBitco.in users to buy and hold FUN tokens for significant benefits" [ibid]
I have blogged about those benefits, and about FUN tokens, several times already on my CTPTalk blog.
Freebitcoin Users Can Benefit From Buying FUN
One of the benefits Freebitco.in users can get from buying and locking FUN tokens on the Freebitco.in platform is very attractive interest rates.
And the current short-term offer is a very good example of the kind of benefit you can get if you buy FUN tokens on the Freebitco.in platform.
Right now, for just 96 hours (more like just 48 hours as I write this) Freebitco.in is offering you 45% APY if you buy and lock in at least 500 FUN tokens for 90 days.
Heck, if you already have 500 unlocked FUN tokens, you can simply lock them for 90 days to earn 45% APY over the next 90 days.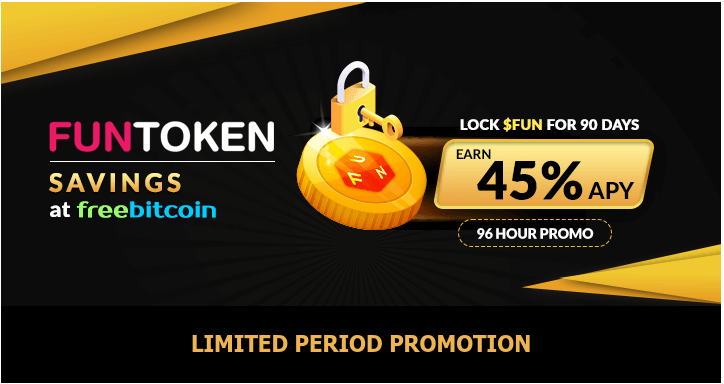 Buying FUN Is Easy On Freebitcoin
To buy FUN on Freebitcoin, log in and click the Premium tab in the top menu. Then scroll down and click the "BUY /SELL + LOCK" button to purchase FUN with your Bitcoin balance.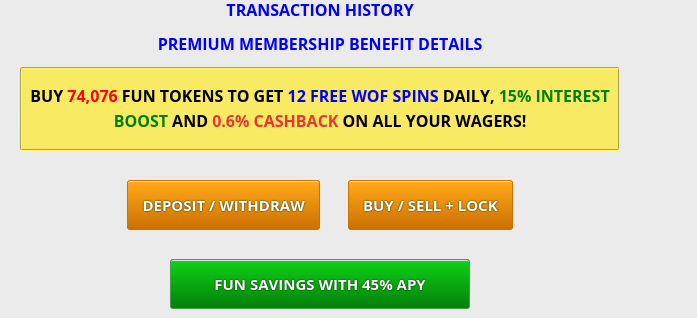 If you don't yet have a Bitcoin balance, you can deposit Bitcoin by clicking the GREEN "DEPOSIT" button at the top of the page. (NOTE: The ORANGE "DEPOSIT / WITHDRAW" button in the screenshot, above, is for FUN tokens; if you already hold FUN tokens, click that button if you want to transfer them to your Freebitco.in account to take advantage of the high interest rates on offer there.
Locking In Those High Interest Rates
Okay, so once you have at least 500 FUN tokens on your Freebitcoin account, now is the time to lock them in for some of those juicy high interest rate deals. The current deal gives you 45% APY over a 90 day period. To set it up, click the orange "BUY / SELL + LOCK" button and the pop up screen will appear, like this: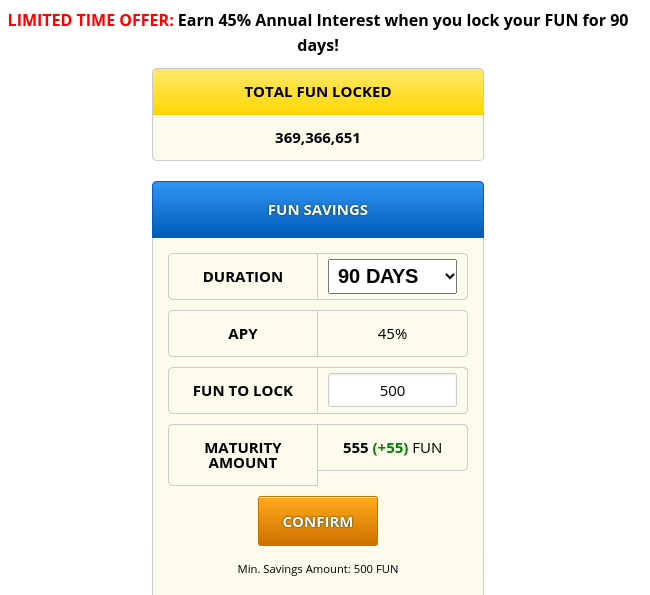 Select "90 DAYS" for the 45% APY deal, enter the number of FUN tokens you want to lock in; it must be at least 500 tokens for this deal. Then click the "CONFIRM" button and Bob's your uncle.
Not yet taking advantage of Freebitcoin? Click here to get started!
Cheers!
David Hurley
#InspiredFocus
P. S. Discover lots of legit ways to earn crypto for free by subscribing to my free Beginners Crypto Course (You'll get something from it, even if you're not a beginner!)
---
---