MY ELDEST DAUGHTER'S PROJECT CLOSURE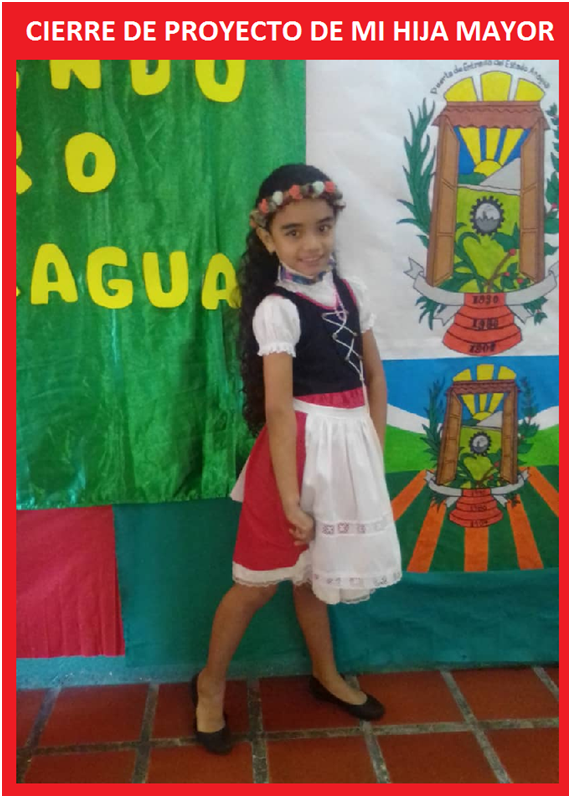 Como les he comentado en post anteriores, la escuela donde mi hija mayor estudia es exigente, sobretodo si se trata de los cierres de proyecto a finales de cada año escolar.
Este año al salón les tocó la ponencia de cada uno de los municipios del estado donde vivimos, y es que la maestra aclaraba que para querer algo hay que tener sentido de pertenencia y para que eso se dé, definitivamente hay que conocer todo a cabalidad, cosa que estoy totslmente de acuerdo con ella.
De los 18 municipios que existen en el estado Aragua, Venezuela a Anna Paula le tocó el MUNICIPIO TOVAR, definitivamente uno de los más hermosos de el estado, para resumirles su identidad es un rincón Aleman en nuestra Venezuela.
El material para la decoración del salón fue la bandera, el escudo y el nombre de cada municipio, del tamaño de una lámina de papel bond, es decir, 50 x 70centímetros aproximadamente.
Realmente yo no soy de dibujar y hay cosas que me han costado en cuanto a manualidades se refiere, pero no me quedo de otra que, aramar mi paciencia, ver muchas veces youtube y realizar con mucho cariño este material.
Lo hice poco a poco, realmente en eso me tarde como 4 días, lo hacía de noche cuando ya los niños estaban durmiendo, me prepare con los materiales pertinentes y comencé por la bandera, al igual que la bandera de Alemania, tiene los mismo colores, solo que de otra manera, tanto en ubicación como en posición, así que primero dividi el papel en 3 partes iguales, pinte las franjas, posterior a ello realice el escudo pequeño, ya que era el que iba en el medio de la bandera lo pegué y la bandera quedó lista.

As I have mentioned in previous posts, the school where my oldest daughter studies is demanding, especially when it comes to project closings at the end of each school year.
This year the classroom had the presentation of each of the municipalities of the state where we live, and the teacher made it clear that to want something you have to have a sense of belonging and for that to happen, you definitely have to know everything thoroughly, which I agree with her totslmente.
Of the 18 municipalities that exist in the state of Aragua, Venezuela, Anna Paula had the MUNICIPALITY TOVAR, definitely one of the most beautiful of the state, to summarize its identity is a German corner in our Venezuela.
The material for the decoration of the room was the flag, the coat of arms and the name of each municipality, the size of a sheet of bond paper, that is to say, 50 x 70 centimeters approximately.
I'm not really a drawer and there are things that have cost me as far as crafts are concerned, but I had no choice but to use my patience, watch many times youtube and make this material with great affection.
I did it little by little, it really took me about 4 days, I did it at night when the children were sleeping, I prepared myself with the relevant materials and started with the flag, like the flag of Germany, has the same colors, only in another way, both in location and position, so first I divided the paper into 3 equal parts, painted the stripes, after that I made the small shield, since it was the one that was in the middle of the flag, I glued it and the flag was ready.
---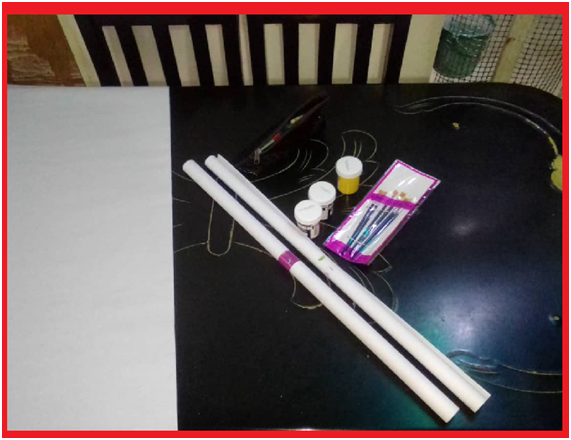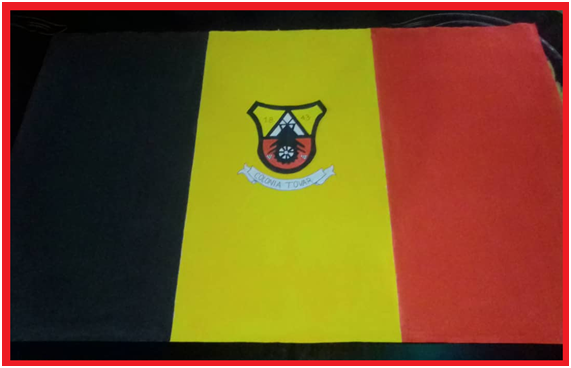 ---
Luego comencé por el escudo, este un poco más difícil ya que lo debía hacer súper grande, sin embargo busque miles de cosas que me servían de apoyo para que me diera los ángulos que necesitaba, lo realicé con un lápiz clarito, luego lo iba repasando, esto por si acaso me equivocaba, luego con mucho cuidado lo fui pintando, hasta lograr el escudo completo.
Then I started with the shield, this one was a little more difficult since I had to make it super big, however I looked for thousands of things to support me to give me the angles I needed, I did it with a light pencil, then I went over it, just in case I made a mistake, then very carefully I painted it, until I got the whole shield.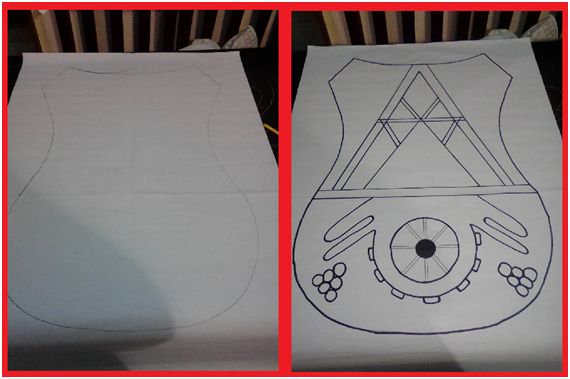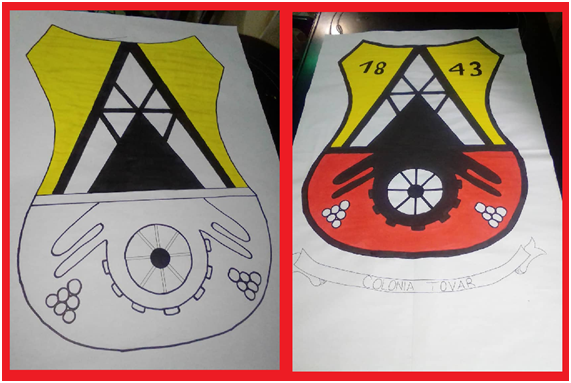 Pensé que para el material de apoyo a la ponencia se podía hacer un mapa mental, así que estaba preparando varias ideas para hacerlo, pero esta vez cambiaron la versión, así que, colocaron para material de apoyo un paraban, aquí si me pusieron a correr, recordé en la escuela donde laboro había uno, así que si ningún inconveniente me lo `prestaron, lo que hice fue adaptarlo al tema.
I thought that for the support material for the presentation I could make a mind map, so I was preparing several ideas to do it, but this time they changed the version, so they placed a paraban for support material, here they put me to run, I remembered that in the school where I work there was one, so if there was no problem they lent it to me, what I did was to adapt it to the topic.
---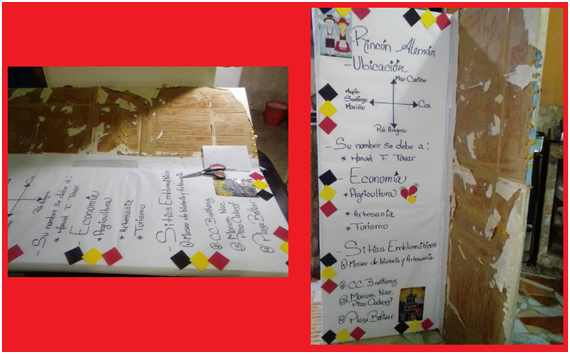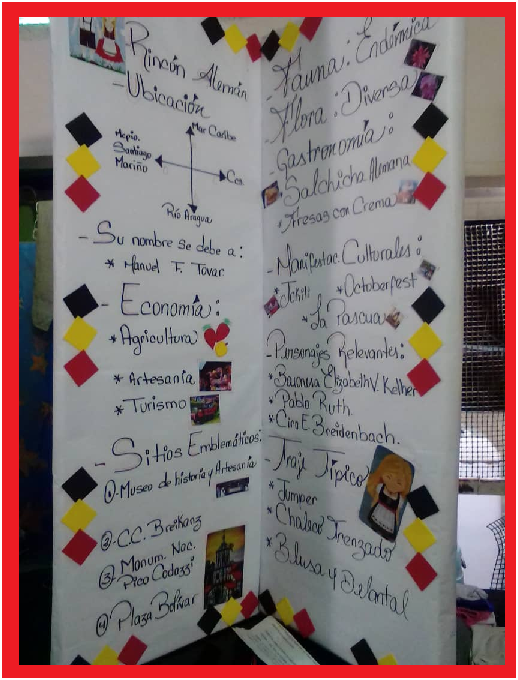 ---
Pues el tan esperado día llegó, ella se aprendió toda su ponencia como era de esperarse, realmente el salón quedó muy bonito en su decoración, todas las láminas de cada uno de los 18 municipios estaban pegadas en todas las paredes y se veía espectacular.
Well, the long awaited day arrived, she learned all her lecture as expected, really the room was very nice in its decoration, all the plates of each of the 18 municipalities were pasted on all the walls and it looked spectacular.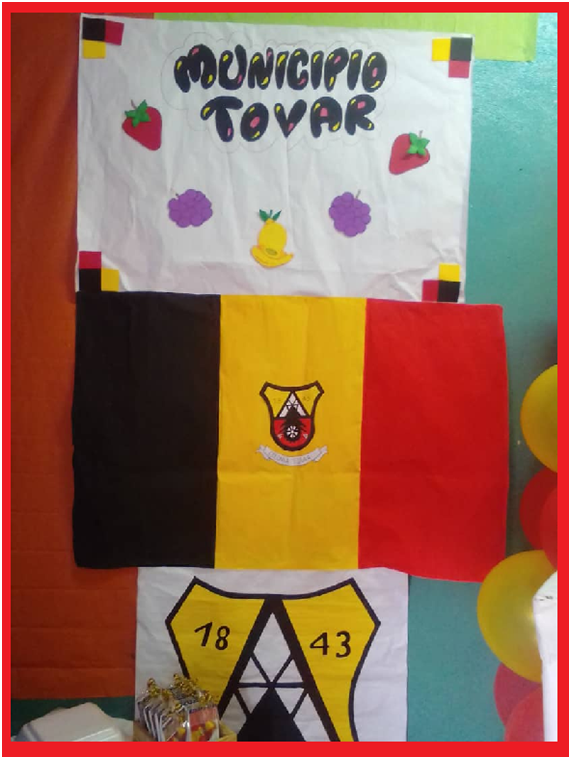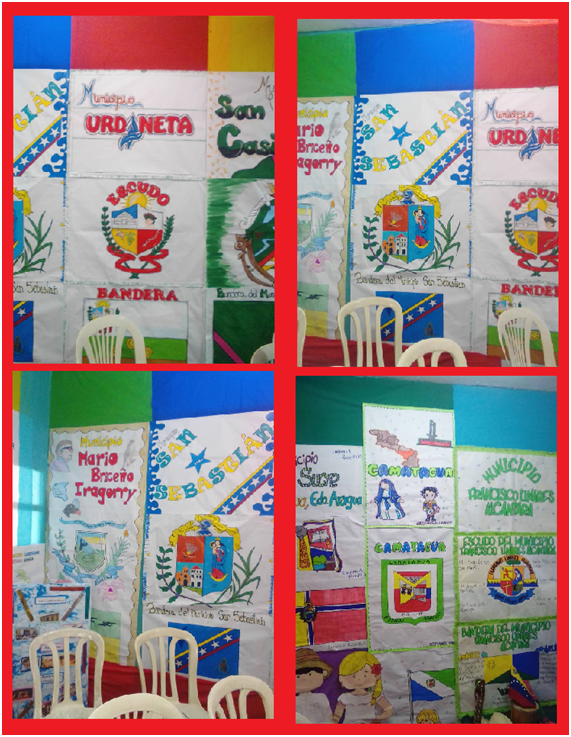 Como siempre mi hija tenía que llevar algo distinto así que al principio me dijo que iba a hablar con su tía (mi hermana) quien vive en el municipio Tovar, para que le consiguiera un traje típico de allá, porque ella quería que todo el mundo conociera y supiera el por qué de la vestimenta típica de allá, y así fue, mi hermana se lo consiguió, al igual que los buenos días de la Exposición lo dijo en Alemán "Guten Morgen" y al cerrar la ponencia dijo "Danke", eso es gracias en Alemán.
Definitivamente ella es única.
As always my daughter had to bring something different so at the beginning she told me that she was going to talk to her aunt (my sister) who lives in the municipality Tovar, to get her a typical costume from there, because she wanted everyone to know and know why the typical dress of there, and so it was, my sister got it for her, just like the good morning of the Exhibition she said it in German "Guten Morgen" and when she closed the presentation she said "Danke", that is thank you in German.
She is definitely one of a kind.
---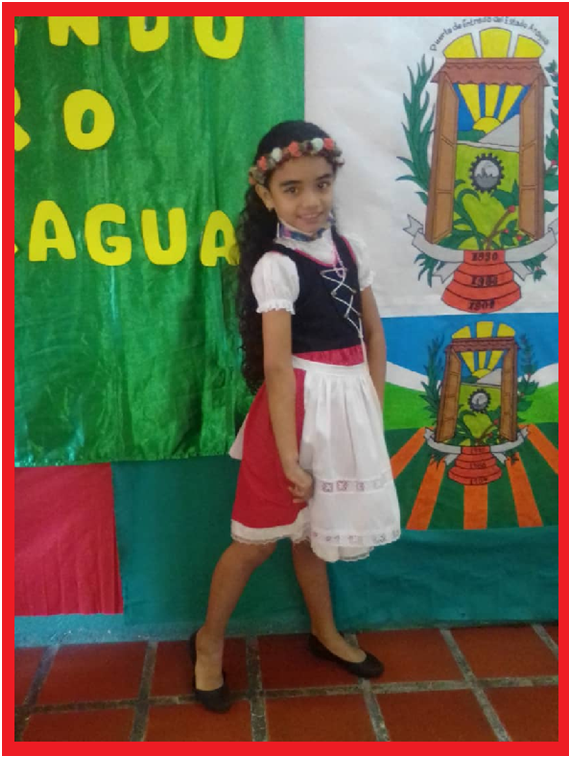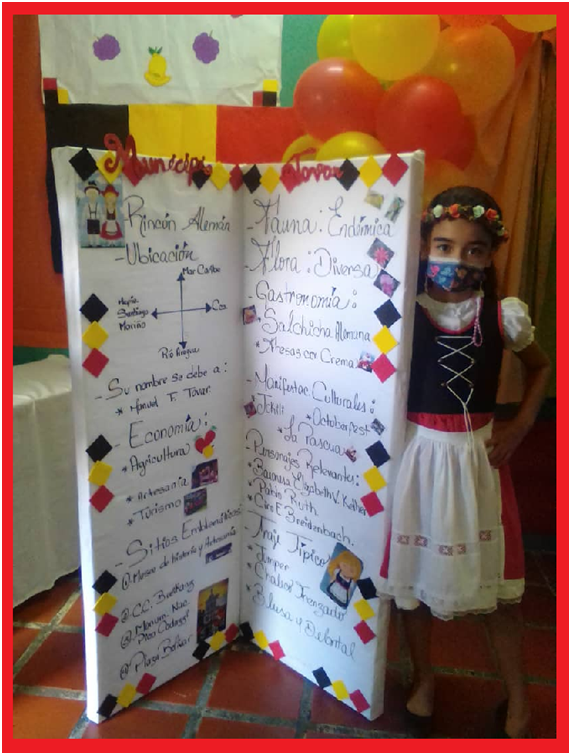 ---
No pudo faltar una foto con su maestra, persona de suma importancia durante este año escolar, quien se ganó el cariño de todos y cada uno de los estudiantes de ese salón, de esa misma manera, nosotros como representantes se lo hicimos saber.
She could not miss a picture with her teacher, a person of utmost importance during this school year, who earned the affection of each and every one of the students in that classroom, in that same way, we as representatives let her know it.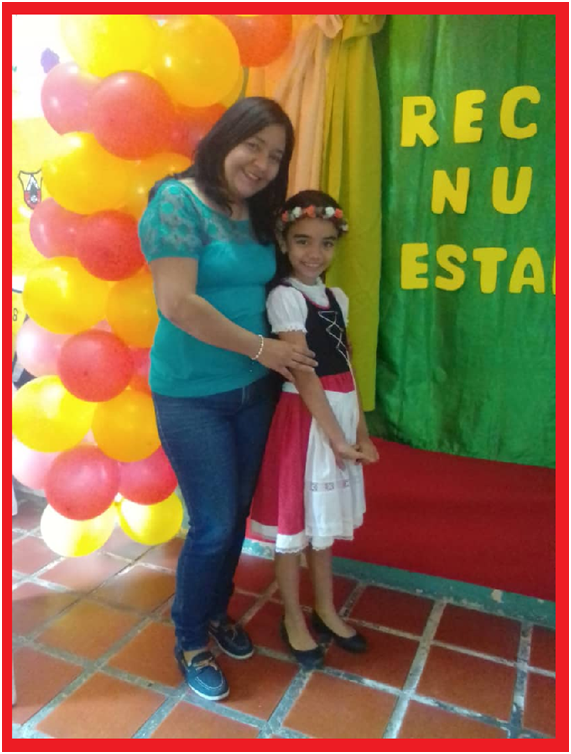 Así que, con este cierre de proyecto, cerramos el ciclo de 2do. Grado, y abrimos otro, esperado con muchas ganas, OFICIALMENTE MI HIJA YA ESTÁ EN 3ER. GRADO.
So, with this project closing, we close the cycle of 2nd Grade, and we open another one, awaited with much desire, OFFICIALLY MY DAUGHTER IS NOW IN 3rd. GRADE.
---

---
Gracias por leer parte de mí

Thank you for reading part of me

Les mando un abrazo cargado de bendiciones

I send you a hug full of blessings

Fotografías y edición: propias, tomadas desde mi teléfono móvil y editadas en el programa paint.

Photos and editing: my own, taken from my cell phone and edited in paint.
---
---