Giroud: Kante hates to lose in Scrabbles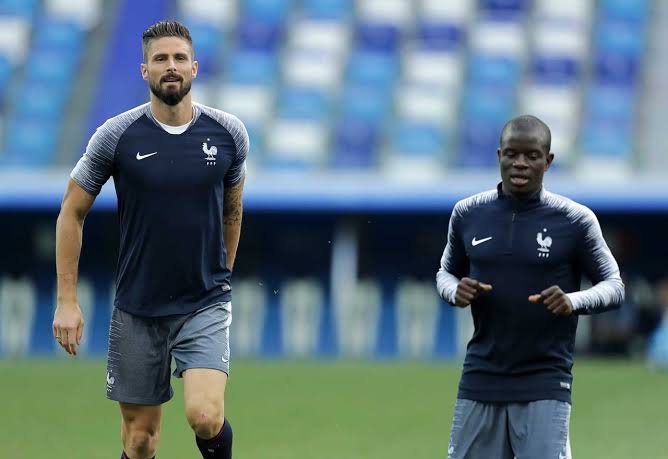 Image
N'Golo Kanté is apparently always the smile, but according to Olivier Giroud it is not quite right. The charismatic Frenchman can thus become both upset and angry when he loses. Thus, the midfield dynamo with the seemingly gentle mind can not even bear to lose in the board game Scabble.
Giroud has a good relationship with Kanté. The French duo have thus been teammates in Chelsea as well as on the national team. 34-year-old Giroud and 30-year-old Kanté have together won the Champions League and Europa League in Chelsea, while together they became world champions with "Les Bleus" in 2018.
Being a teammate in the club and on the national team entails a large amount of free time, which you can choose to spend together. Giroud and Kanté have apparently spent part of their free time playing chess and Scrabble, which, as I said, showed new sides of the otherwise always smiling midfield dynamo.
We have played chess. I have to say that he is better than me, says Olivier Giroud according to talkSPORT.
I have won over him a few times. I asked him if he wanted to play Scrabble, and there I am definitely better than him - much better! He's a funny person - a top man - and he hates to lose. Sometimes he tries to do everything to win and that's the fun of him.
He never gives up. He tries to step into character on the pitch and he is very important for Chelsea and for the national team.
He also hates losing off the field. Sometimes it makes him sad and angry. I always try to make fun of him.
---
---