Mi Pantalla del Celular~ Contesta #57(ESP/ENG)Ladies of Hive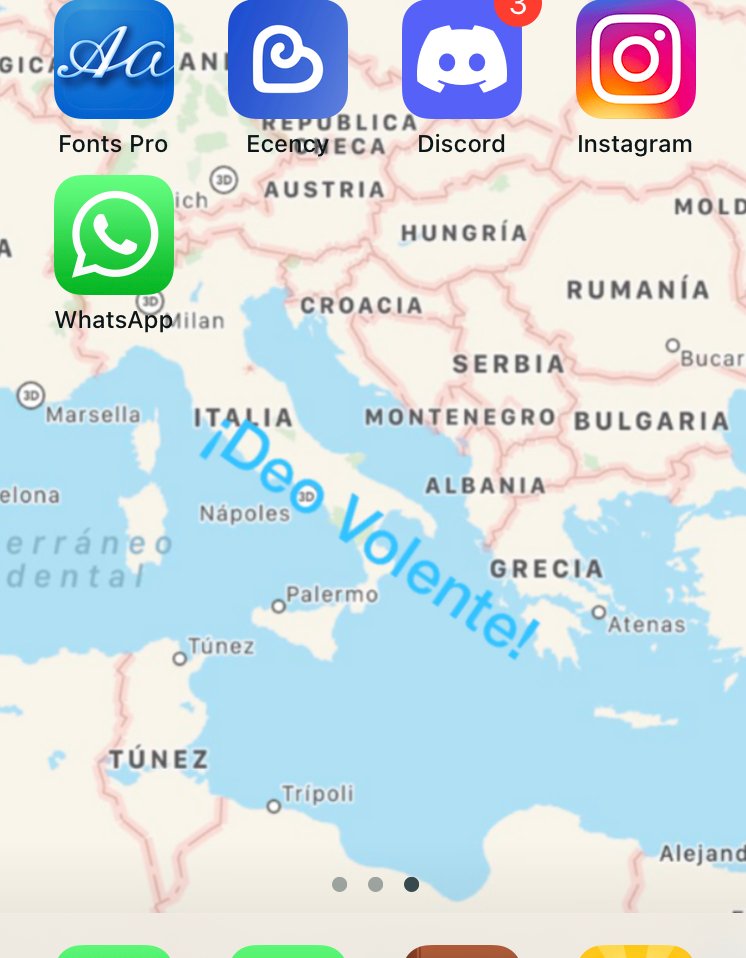 ¿De quién o qué foto está en la página de inicio de tu teléfono? Y por qué la has elegido?
---
---
Hola amigos de @ladiesofhive, tenia días sin poder hacer post. Espero poder retomarlos y quiero comenzar por aquí con ustedes 🤗.
Whose or what photo is on your phone's home page? And why did you choose it?

---

---

Hi @ladiesofhive friends, I had days without being able to make post. I hope I can resume them and I want to start here with you 🤗.

Para responder que foto tengo en mi portada de celular y por qué elegí esa imagen me hizo recordar exactamente eso, bueno, es una imagen que tiene el mapa- mundial y está enfocado un lugar a donde quisiera viajar en algún momento, y solo la edité con una frase que dice Deo Volente, del latín~Español ( Si Dios quiere) es solo una frase que para mi es muy significativa y me hace pensar que yo haré lo necesario para obtener un resultado aunque el resultado final no está en mis manos, porque no sabemos qué pasará el día de mañana, no tenemos control de muchas cosas ,entonces, solo queda esperar una vez que ya hemos hecho nuestra parte.
To answer what picture I have on my cell phone cover and why I chose that image made me remember exactly that, well, it's an image that has the world map and is focused a place where I would like to travel to at some point, and I just edited it with a phrase that says Deo Volente, from Latin~Spanish (Si Dios quiere) is just a phrase that for me is very meaningful and makes me think that I will do what is necessary to obtain a result although the final result is not in my hands, because we do not know what will happen tomorrow, we do not have control of many things, then, we can only wait once we have already done our part.

Existen planes que son rápidos, otros que son largos y algunos que solo se desisten solo aquello que enfocamos se expande, solo aquello que deseamos desarrollar con convicción son los que se llevarán a cabo, usaremos toda nuestras energías y trazaremos una ruta destino y mientras llegamos allí, es mejor que aprendamos a disfrutar el viaje, es allí donde estoy ahora disfrutando del camino, son altos y bajos el vivir aunque si caemos es porque necesitamos saber que tan bajo está el suelo para tener mayor fuerzas al impulsarnos y estar en pie.
There are plans that are fast, others that are long and some that only desist, only what we focus on expands, only what we want to develop with conviction are the ones that will be carried out, we will use all our energies and we will trace a route destination and samples we get there it is better that we learn to enjoy the journey, that is where I am now enjoying the road, there are ups and downs of living although if we fall is because we need to know how low the ground is to have more strength to push us and be on our feet.

Gracias por siempre hacer estas preguntas para meditar. Bendiciones amigos... aprovecho para invitar a @doriangel espero que puedas participar amiga.
Uso traductor Deepl( Versión libre)
Foto de autoría propia.
Thank you for always asking these questions to meditate on. Blessings friends... I take this opportunity to invite @doriangel I hope you can participate friend.
Translated with www.DeepL.com/Translator (free version)
Own authorship phot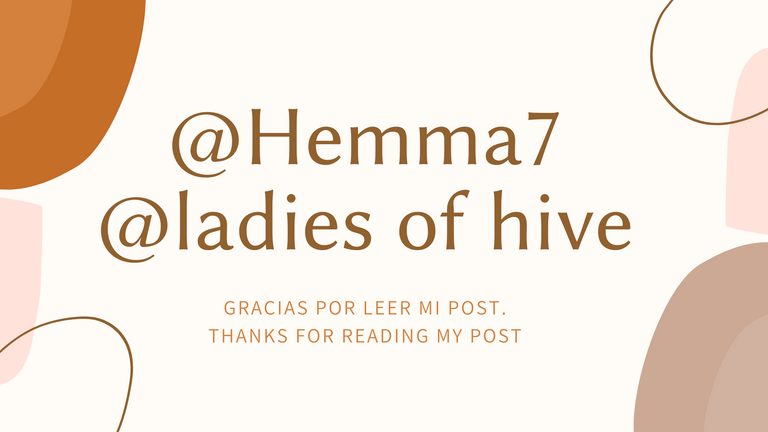 ---
---