Actual Free Game Post
A New week is available and the Weekend is around the corner.
Epic hits us with another free game. All you need is an Account on EPIC which is for free as well.
So my friendly Casters this week we get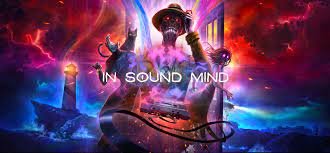 In Sound Mind
In Sound Mind is an imaginative first-person psychological horror with frenetic puzzles, unique boss fights, and original music by The Living Tombstone. Explore and fight through a series of unsettling memories as you journey within the inner workings of the one place you can't seem to escape—your own mind.
( Original text on Epic )
Here the Specs for the game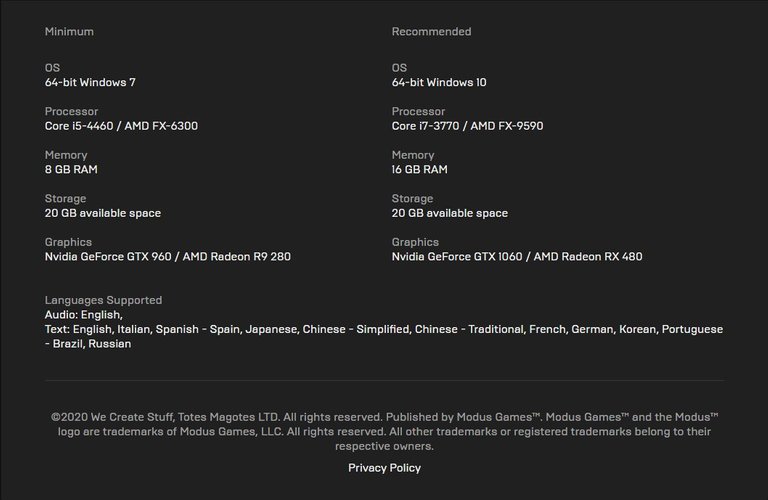 (C)pics by epic store
One part of the Helpie-Caster will be this WEEKLY Post about free Games, feel free to drop more Freegames links into the Reply Section , so we can adopt em maybe in our next Post...
If you are part of this awesome Community help us to spread the word, tell your Casting friends about us... You know your Supporters on the Chain already, send them an Invite too, the link to our Discord is right under this text. Lets Connect each other Stick together to Grow together , Casters for Casters and it doesnt matter if you do ART or being a GAMER or maybe a s SINGER and SONGWRITER, Together we can reach so much more....
I cant wait to see you on our Discord to say Hello and maybe have a talk about ANYTHING !
All Languages are Invited it doesnt matter where you from , what matters is who you are !
---
You are interessted to Join us on Discord so then go and follow the Link
You want to support with us Streamers and Live Content Creators...
We have a Trail on HIVEVOTE , follow the link to get it done
https://hive.vote/dash.php?trail=helpie-caster&i=1
You want to support us with HIVE ENGINE Tokens ??
---
---