The 7 Husbands of Evelyn Hugo| My opinion without spoilers (EN/ES)

The 7 Husbands of Evelyn Hugo| My opinion WITHOUT SPOILERS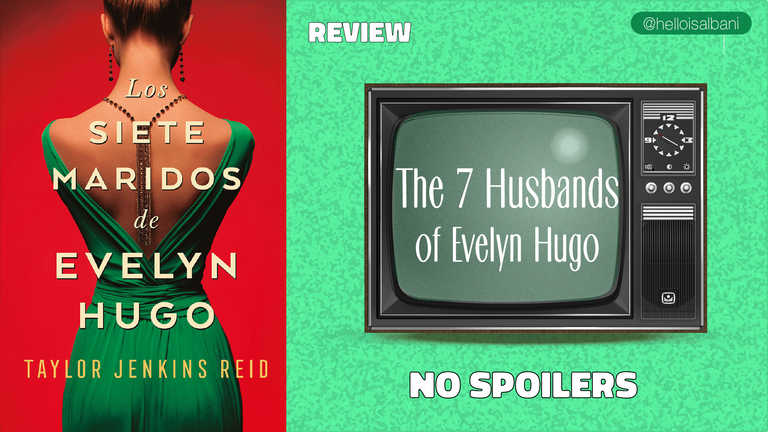 This post is both in English and Spanish,puedes ir directamente al español dando click AQUÍ
Hello, #HiveBookClub friends!!! This is my first time posting in this community, I was here before but only as a reader. But I thought, "how about if I do a review? It would be awesome to do one of The 7 Husbands by Evelyn Hugo", and here we are.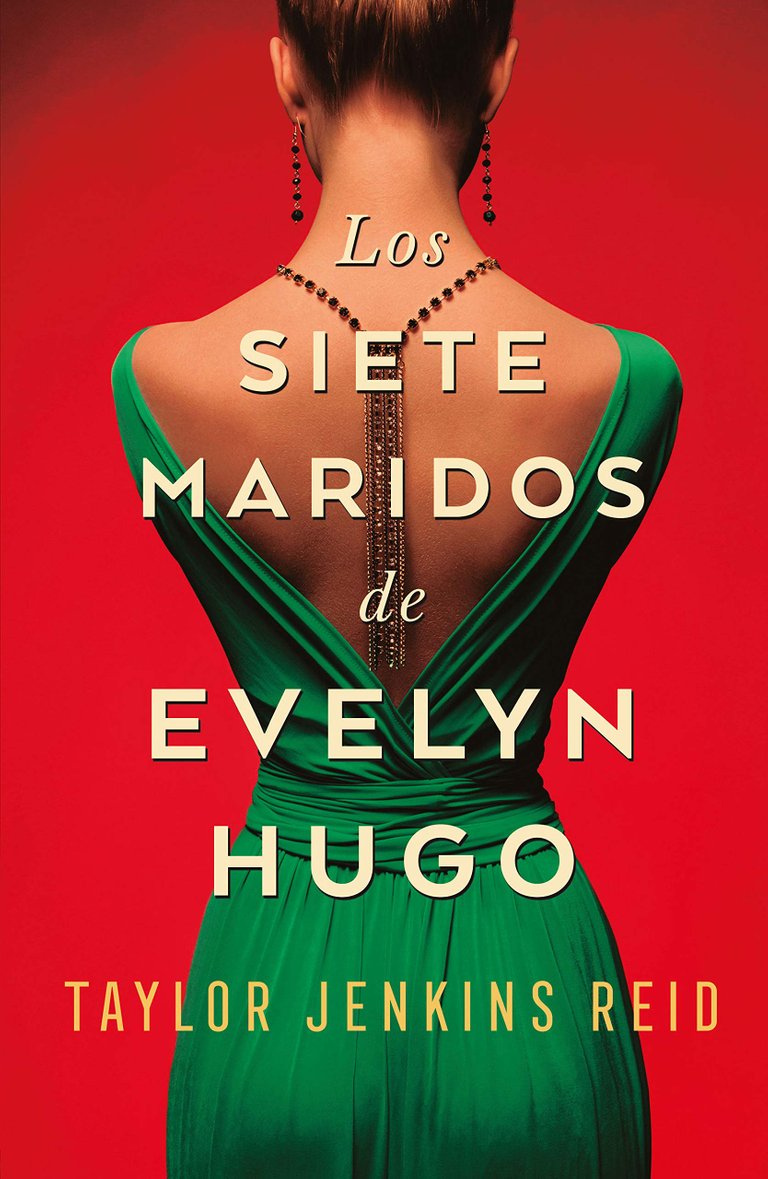 TITLE: The Seven Husbands of Evelyn Hugo
Author: Taylor Jenkins Reid
Publisher: Umbriel
Pages: 384
Synopsis
Evelyn Hugo, the Hollywood icon who has retreated into middle age, decides at last to tell the truth about her glamorous and scandal-ridden life. But when he chooses Monique Grant, an unknown journalist, no one is more surprised than Monique herself. Why her? Why now?
Monique is not exactly at her best. Her husband has left her, and her professional life is not moving forward. Unaware of why Evelyn has chosen her to write her biography, Monique is determined to seize the opportunity to boost her career.
Summoned to Evelyn's luxurious apartment, Monique listens in fascination as the actress tells her story. From her arrival in Los Angeles in the 1950s to her decision to abandon her show business career in the 1980s - and, of course, the seven husbands she's had in that time - Evelyn tells a story of relentless ambition, unexpected friendship, and one great forbidden love. Monique begins to feel a very real connection to the legendary actress, but as Evelyn's story draws to a close, it becomes clear that her life intersects with Monique's tragically and irreversibly.

My opinion
The 7 Husbands by Evelyn Hugo is a book I read earlier this year. I heard about it because I saw a video on Tik Tok of a girl raving about it. I had nothing to read, so I decided to give it a chance. I started reading it with no expectations and was pleasantly surprised.
The synopsis may give you an idea of what this book is about, but it goes deeper. I won't give you spoilers, so I'll just tell you about my impressions of the book.

This book is divided into 7 parts, and each part is titled with the name of each husband she had, where Evelyn herself narrates her life in each of the marriages. There are moments where Monique narrates, which is in the present time, and I like that because it allows us to know Evelyn's perspective at 79 years old. To know whether or not she regrets something she did, or to know the real reasons for an event.
Evelyn Hugo is quite a character. A woman who had a life full of scandals, and was a true professional when it came to making people believe just what she wanted them to believe. She is a nuanced character. You can love her, you can hate her, or you can simply understand her and understand that she is just another human being with many ups and downs, that she made many mistakes, and that she was willing to do anything to achieve her goals. If you read it, it is normal that in many moments you think she is heartless for doing something, but there are things she does not regret. A woman who loved, hated, suffered, and suffered many bad things in her life, she was hurt but she also hurt many people.

She had 7 husbands, and her 7 husbands were the main topic of the newspapers and magazines of the time. Why did she marry so many times, was she so bad, or was she bad at choosing her partners?
Evelyn was a woman who made her way in a world of men, full of prejudices, and for them, they were all pieces on a chessboard.
Of the 7 husbands she had, I will only say that I hated with all my might Don Adler and loved with all my heart Harry Cameron, who was a splendid, loyal, and big-hearted man.
During the time I was reading this book, there was a big question in my head: Why did Evelyn want Monique to write her biography? Why did she decide to tell her whole story to her, an unknown journalist with no connection? And friends, when I got to the part of the book where this is revealed, I was in shock. It was hard. I'm sure it's going to hit them as hard as it did me.
One thing I loved about the book was the immediate connection between Evelyn and Monique, despite being two such different women. Evelyn was very influential in Monique's life, she really wasn't sure how to act on her failed marriage.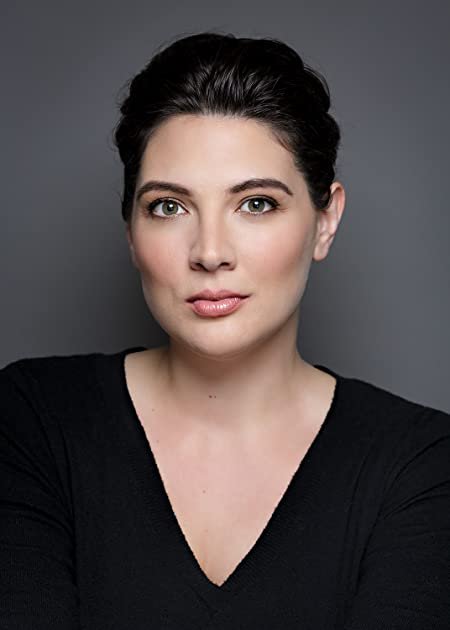 The ending of this book is totally painful and heartbreaking. Personally, a few tears came to my eyes. And when I finished reading it I was left in limbo of not knowing what to do next. Whether to go on with my life or stay huddled in a corner thinking about Evelyn's tragic life.
A story is full of rumors (especially) love, hate, betrayal, homophobia, and abuse... among other things. The 7 Husbands of Evelyn Hugo is a book that I blindly recommend. I am sure that if you read it, you will not regret it because it is a masterpiece. The narration is so simple that you could spend hours and hours reading it without getting bored. I had never read a Taylor Jenkins book before, but I found this one masterful. I think I will look for more of her books.

But this has been all, thank you very much for reading me. Now I would like to read you, have you already read this book, what did you think of it, have you read other books by this author? We'll read each other in the comments.

Credits
Cover designed in Adobe Illustrator.


Español
Los 7 Maridos de Evelyn Hugo| Mi opinión sin spoilers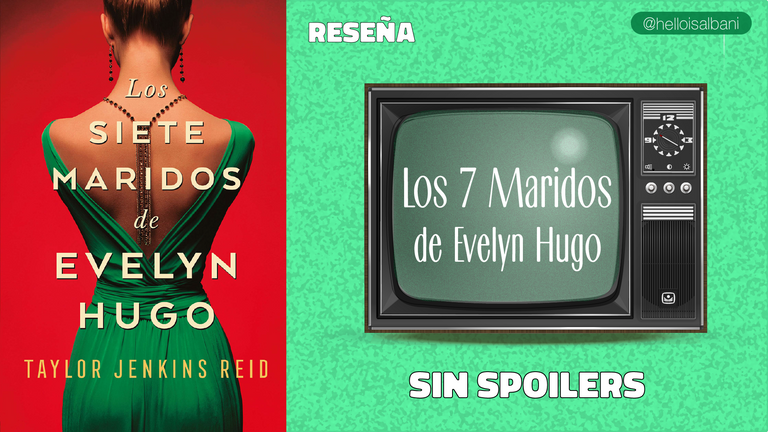 ¡Hola, amigos de #HiveBookClub! Es mi primera vez publicando en esta comunidad, antes estaba aquí pero solo como lectora. Pero pensé: "¿qué tal si hago una reseña? Sería increíble hacer una de Los 7 Maridos de Evelyn Hugo", y aquí estamos.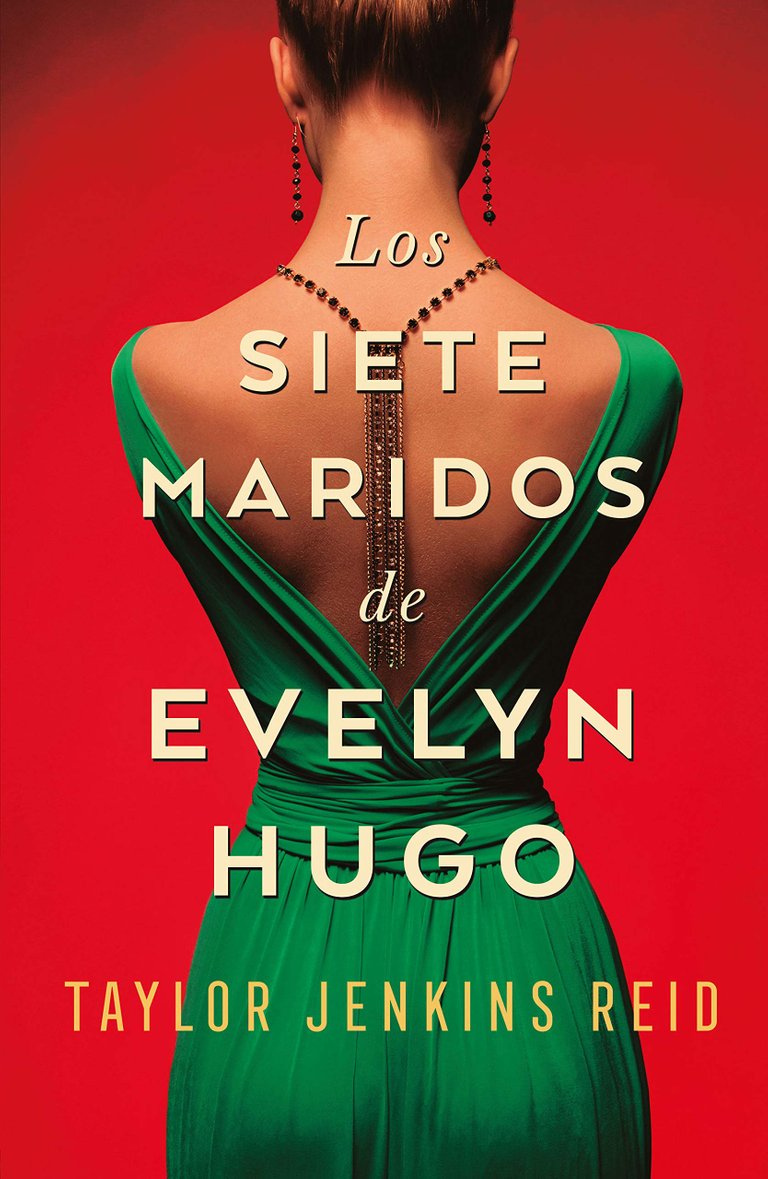 Título: Los siete maridos de Evelyn Hugo
Autor: Taylor Jenkins Reid
Editorial: Umbriel
Páginas: 384
Sinopsis
Evelyn Hugo, el ícono de Hollywood que se ha recluido en su edad madura, decide al fin contar la verdad sobre su vida llena de glamour y de escándalos. Pero cuando elige para ello a Monique Grant, una periodista desconocida, nadie se sorprende más que la misma Monique. ¿Por qué ella? ¿Por qué ahora?
Monique no está precisamente en su mejor momento. Su marido la abandonó, y su vida profesional no avanza. Aun ignorando por qué Evelyn la ha elegido para escribir su biografía, Monique está decidida a aprovechar esa oportunidad para dar impulso a su carrera.
Convocada al lujoso apartamento de Evelyn, Monique escucha fascinada mientras la actriz le cuenta su historia. Desde su llegada a Los Ángeles en los años 50 hasta su decisión de abandonar su carrera en el espectáculo en los 80 —y, desde luego, los siete maridos que tuvo en ese tiempo— Evelyn narra una historia de ambición implacable, amistad inesperada, y un gran amor prohibido. Monique empieza a sentir una conexión muy real con la actriz legendaria, pero cuando el relato de Evelyn se acerca a su fin, resulta evidente que su vida se cruza con la de Monique de un modo trágico e irreversible.

Mi opinión
Los 7 Maridos de Evelyn Hugo es un libro que leí a principios de año. Supe de él porque vi un video en Tik Tok de una chica que hablaba maravillas de él. No tenía nada que leer, así que decidí darle una oportunidad. Lo empecé a leer con ninguna expectativa y me llevé una grata sorpresa.
La sinopsis les puede dar una idea de qué va este libro, pero realmente es más profundo. No les daré spoilers, así que les hablaré de mis impresiones del libro.

Este libro está dividido en 7 partes, y cada parte está titulada con el nombre de cada marido que tuvo, en donde la misma Evelyn narra su vida en cada uno de los matrimonios. Hay momentos en donde narra Monique, que es en la actualidad, y eso me gusta porque nos da la oportunidad de saber la perspectiva de Evelyn a sus 79 años. De saber si se arrepiente o no de algo que hizo, o de saber las verdaderas razones de algún suceso.
Evelyn Hugo es todo un personaje. Una mujer que tuvo una vida repleta de escándalos, y era una verdadera profesional a la hora de hacerles creer a las personas justo lo que ella quería que creyeran. Es un personaje con muchos matices. Puedes amarla, puedes odiarla, o simplemente puedes comprenderla y entender que solo es un ser humano más con muchos altibajos, que cometió muchos errores, y que estaba dispuesta a hacer lo que sea, para lograr sus objetivos. Si lo lees, es normal que es muchos momentos pienses que es una desalmada por hacer algo, pero hay cosas de las que ella no se arrepiente. Una mujer que amó, odió, sufrió y padeció muchas cosas malas en su vida, fue lastimada pero también lastimó a mucha gente.

Tuvo 7 maridos, y sus 7 maridos fueron el tema principal de los periódicos y revistas de la época. ¿Por qué se casó tantas veces? ¿Era tan mala? ¿O es que acaso era mala escogiendo a sus parejas?
Evelyn era una mujer que se abrió pasó en un mundo de hombres, lleno de prejuicios, y para ellas todos eran piezas en un tablero de ajedrez.
De los 7 maridos que tuvo, solo diré que odié con todas mis fuerzas a Don Adler y amé con todo mi corazón a Harry Camerón, quien fue un hombre espléndido, leal y de gran corazón.
Durante el tiempo que estuve leyendo este libro, había una gran incógnita en mi cabeza. ¿Por qué Evelyn quiso que fuese Monique quién escribiera su biografía? ¿Por qué decidió contarle toda su historia a ella, una periodista desconocida sin ninguna conexión? Y amigos, cuando llegué a la parte del libro en donde se revela esto, quedé en shock. Fue duro. Seguro que les va a pegar tanto como a mí.
Algo que me gustó del libro fue la conexión inmediata que surgió entre Evelyn y Monique, a pesar de ser dos mujeres tan diferentes. Evelyn influyó mucho en la vida de Monique, quién realmente no estaba segura de como actuar con respecto a su matrimonio fallido.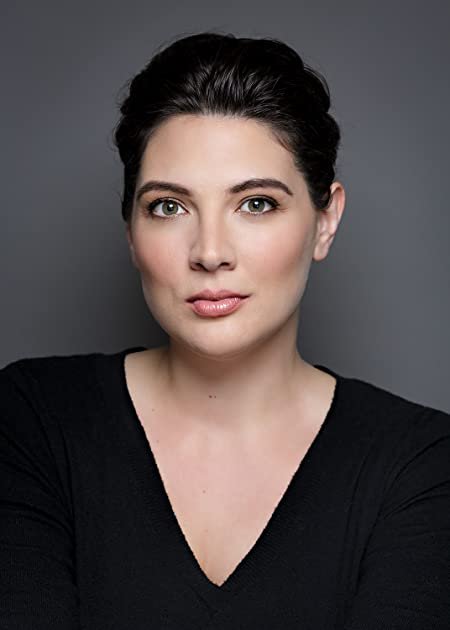 El final de este libro es totalmente doloroso y desgarrador. En lo personas, se me salieron unas cuantas lágrimas. Y cuando terminé de leerlo quedé en un limbo de no saber qué hacer después. Si seguir mi vida o quedarme acurrucada en una esquina pensando en la trágica vida de Evelyn.
Una historia llena de rumores (especialmente) amor, odio, traición, homofobia, maltrato… entre otras cosas más. Los 7 maridos de Evelyn Hugo es un libro que recomiendo a ciegas. Estoy segura que si lo leen, no se van a arrepentir porque es una obra maestra. La narración es tan sencilla que podrías pasar horas y horas leyendo sin aburrirte. Nunca había leído un libro de Taylor Jenkins, pero este me pareció magistral. Creo que buscaré más de sus libros.
Pero bueno, esto ha sido todo, muchas gracias por leerme. Ahora quisiera leerlos a ustedes. ¿Ya leyeron este libro? ¿Qué les pareció? ¿Han leído otros libros de esta autora? Nos leemos en los comentarios.

Créditos
Portada diseñada en Adobe Illustrator.


---
---