Concurso #93: ¿Cuándo empezaste a ver cambios en las actitudes hacia las mujeres en tu vida y qué crees que provocó esos cambios? Por favor, da algunos ejemplos.

Desde mi punto de vista, de mujer y de lo que he vivido en mi vida, las mujeres de mi familia han trabajado, desde mis abuelas hasta la actualidad, pienso que la mentalidad de ellas era muy adelantada a la época, por que nos metieron en la cabeza: "Estudien, graduense por que si les toca un mal marido, les dan una patada y ustedes siguen adelante".
From my point of view, as a woman and from what I have experienced in my life, the women in my family have worked, from my grandmothers to the present, I think their mentality was way ahead of its time, because they put it in our heads: "Study, graduate because if you get a bad husband, they will kick you and you will move on".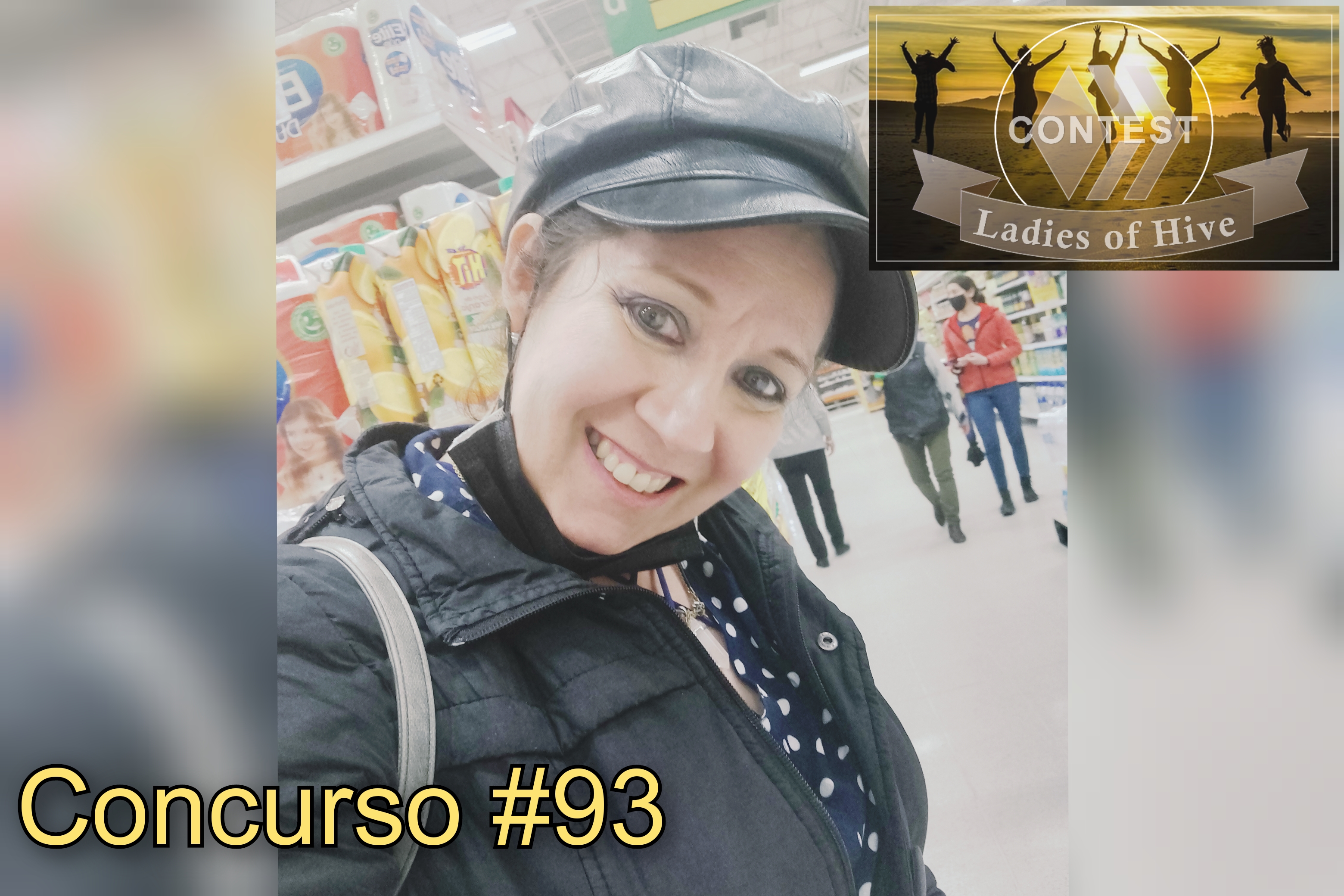 Referencia
Lo que significaba que debemos seguir estudiando, ser profesionales más que esposas o amas de casa, mi ejemplo a seguir que es mi mamá es licenciada en educación, toda la vida la vi trabajar, por lo tanto lo que seguía es que yo siguiera su ejemplo, cosa que hice al pie de la letra.
Pues si puedo decir que hay profesiones y oficios que son considerados masculinos como las ingenierías o las ciencias puras, mi carrera o lo que escogí como profesión la Odontología donde el 80% de la población son mujeres, esta carrera es considerada femenina por lo que no note algún tipo de discriminación, al contrario todas nos sentíamos apreciadas.
Pero se existe esa separación de profesiones u oficios netamente par hombres en este caso quiero ser muy justa y equilibrada, si hay algunos oficios que por la constitución física del hombre pues tienen más resistencia, fuerza que nosotras por ejemplo un leñador, pescadores de aguas profundas, albañilería ( en algunos casos), esto no quiere decir que está en contra de la igualdad, pero anatómica, física y fisiológicamente el hombre es más fuerte, y ciertos trabajos se le dan mejor.
Pero los trabajos de tipo investigativos, donde se pone de manifiesto el intelecto, la intuición, la lógica, teoría pues estamos a la par, por que las capacidades son iguales.
This meant that we should continue to study, to be professionals rather than wives or housewives, my example to follow is my mother, who has a degree in education, I saw her work all my life, so what she wanted me to do was to follow her example, which I did to the letter.
Well, I can say that there are professions and trades that are considered masculine such as engineering or pure sciences, my career or what I chose as a profession is dentistry where 80% of the population are women, this career is considered feminine so I did not notice any kind of discrimination, on the contrary, we all felt appreciated.
But there is this separation of professions or trades purely for men in this case I want to be very fair and balanced, if there are some trades that by the physical constitution of men have more resistance, strength than us for example a lumberjack, deep sea fishermen, masonry (in some cases), this does not mean that it is against equality, but anatomically, physically and physiologically men are stronger, and certain jobs are better for them.
But the investigative type jobs, where the intellect, intuition, logic, theory are revealed, we are on par, because the capabilities are equal.
Soy una mujer que defiende los derechos, laborales, de que ganemos lo mismo si realizamos el mismo trabajo en este caso no debe haber ningun descuento ni nada por el estilo, al igual que en las profesiones donde estamos en cada una de ellas incluso hemos llegado al espacio, por que somos aguerridas, decididas y muy determinadas.
En mi caso, mi profesión dentro de la rama de salud, es considerada femenina, por que es delicada, se necesita tener destreza manual, detallista, cualidades consideradas femeninas.
En cierto aspecto tenemos capacidades, para cualquier tarea, tenemos mujeres ejerciendo funciones en muchos ámbitos de la vida diaria, pero no podemos olvidar que a pesar de la lucha que como mujeres logramos para tener igualdad de derechos, respeto a nuestras opiniones y de ejercer cualquier trabajo sin desmerecimiento.
Aunque difiero en algunos trabajos por considerarlos netamente masculinos y otros netamente femeninos razón por la cual tenemos que también saber nuestras limitaciones, no es una competencia de géneros es de respeto hacia el otro y sus capacidades indistintamente del género.
I am a woman who defends the rights, labor, that we earn the same if we do the same work in this case there should not be any discount or anything like that, as in the professions where we are in each of them even we have reached the space, because we are tough, determined and very determined.
In my case, my profession within the health branch, is considered feminine, because it is delicate, you need to have manual dexterity, detail-oriented, qualities considered feminine.
In a certain aspect we have capabilities, for any task, we have women exercising functions in many areas of daily life, but we cannot forget that in spite of the struggle that as women we achieved to have equal rights, respect for our opinions and to exercise any work without demerit.
Although I differ in some jobs because I consider them purely masculine and others purely feminine, which is why we also have to know our limitations, it is not a gender competition, it is about respect for the other and their capabilities regardless of gender.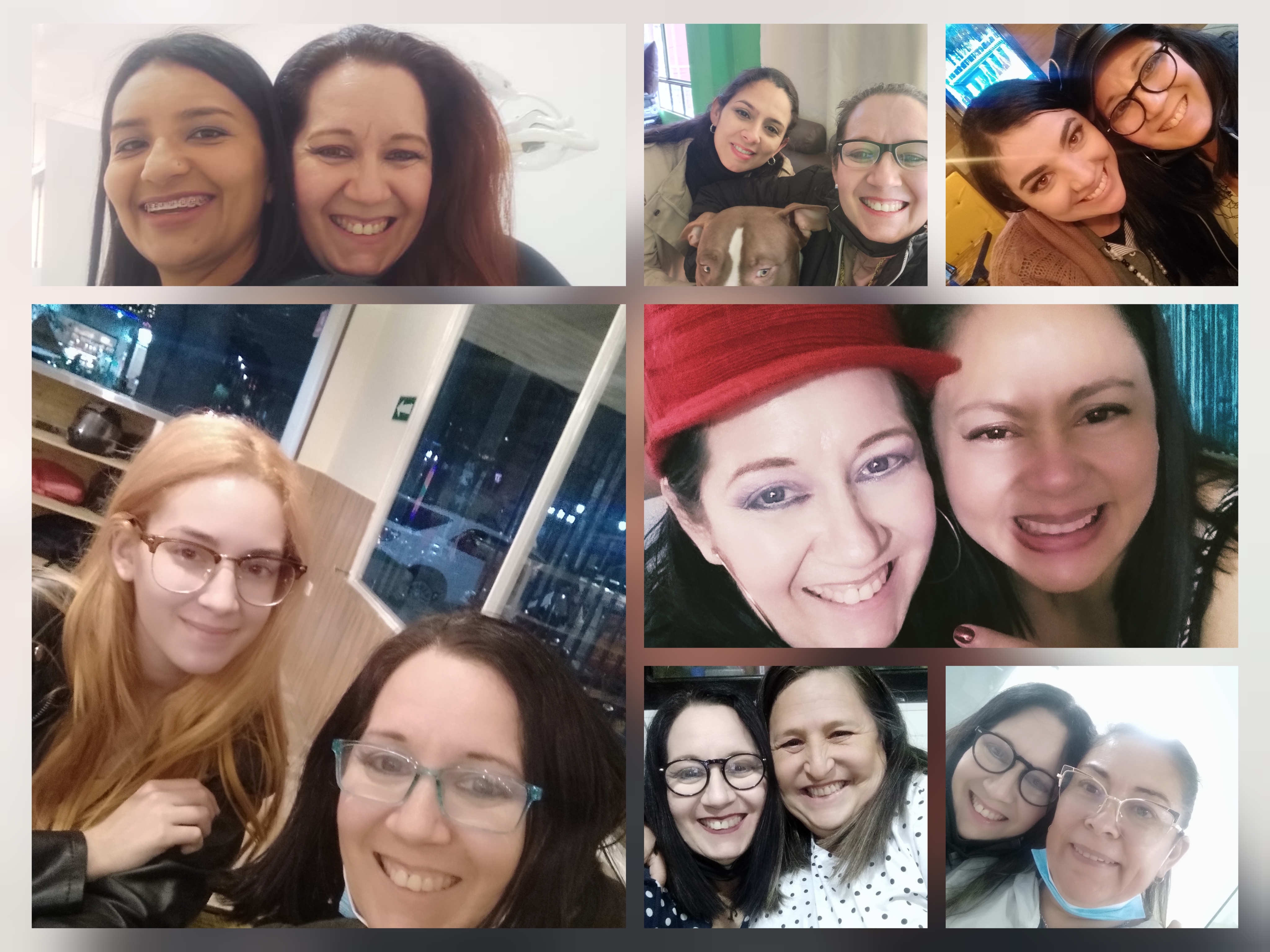 Ejemplo de mujeres, estudiantes, profesionales y emprendedoras mis amigas
La igualdad es complicada por que cada persona, tiene un talento donde destaca donde es bueno y eso lo hace valioso, por eso todos desde nuestros puestos hacemos que todo funcione, médicos, policías, abogados, agricultores y hasta científicos, lo que debemos es no menospreciar, ni desvalorar el trabajo de alguien por su género no hay nada que lo justifique, por eso es mi lucha con una posición clara, todos somos iguales pero con cualidades y misiones distintas para que que todo funcione y engrane por que todos necesitamos de todos así que respondiendo esta pregunta.
Yo empecé a ver cambio desde mi nacimiento por que las mujeres que me criaron que fueron y son mis ejemplos son mujeres de vanguardia con ideas modernas para la época, no viví ni machismo, ni descriminación así que he tenido una vida muy permisiva en cuanto a la mentalidad de que las mujeres debemos ser apoyo en el hogar, destacarse en cualquier campo sin limitaciones de ningún tipo, este es mi testimonio mis vivencias mi experiencia, en mi mente no cabe que una por ser mujer deba ser menos o sentirse menos eso no y seguiré apoyando la lucha de mujeres por alcanzar sus sueños.
Equality is complicated because each person has a talent where he stands out where he is good and that makes him valuable, that's why all of us from our positions make everything work, doctors, policemen, lawyers, farmers and even scientists, what we must do is not to belittle or devalue the work of someone because of their gender, there is nothing to justify it, that's why I fight with a clear position, we are all equal but with different qualities and missions so that everything works and engages because we all need everyone so answering this question.
I began to see change since my birth because the women who raised me who were and are my examples are avant-garde women with modern ideas for the time, I lived neither machismo, nor discrimination so I have had a very permissive life in terms of the mentality that women should be support at home, excel in any field without limitations of any kind, this is my testimony my experiences my experience, in my mind does not fit that one for being a woman should be less or feel less that no and I will continue to support the struggle of women to achieve their dreams.
Helengutier2
VAMOS POR MAS
Fotos Originales
Bogotá - Colombia
---
---