Clashes broke out between police and protesters in France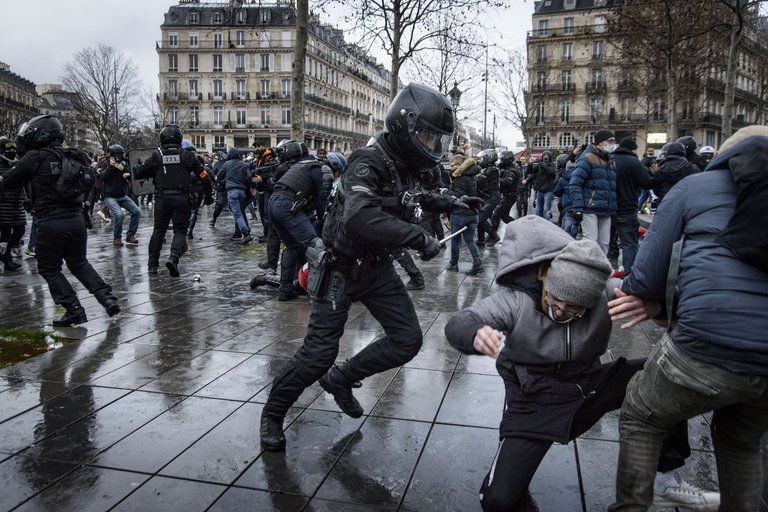 Photo Source
As may day protests around France turned violent on Sunday, emotions are high in the French capital. Thousands of protesters sought a raise in wage and asked Macron to abandon his planetaries. Protesters in the retirement age group held placards that said "retirement before arthritis" and "retirement before 60." Most of the marches held around France were calm, but those held in Paris devolved into violent fights between police and demonstrators during a march near the la republic plaza, when protesters looted a fast food establishment and wrecked numerous real estate companies.
The cops retaliated with tear gas. Around 250 protests were held in Paris and other places such as lei non tulu and marseille, with 54 people detained. More than 116 000 people took to the streets across France, with 24 000 protesting in Paris, where trade unionists were joined by left-leaning politicians and climate campaigners.
The growing cost of living was one of the key electoral objectives for left-leaning political leaders and climate activists in France, which just ended a presidential election in which macron was re-elected.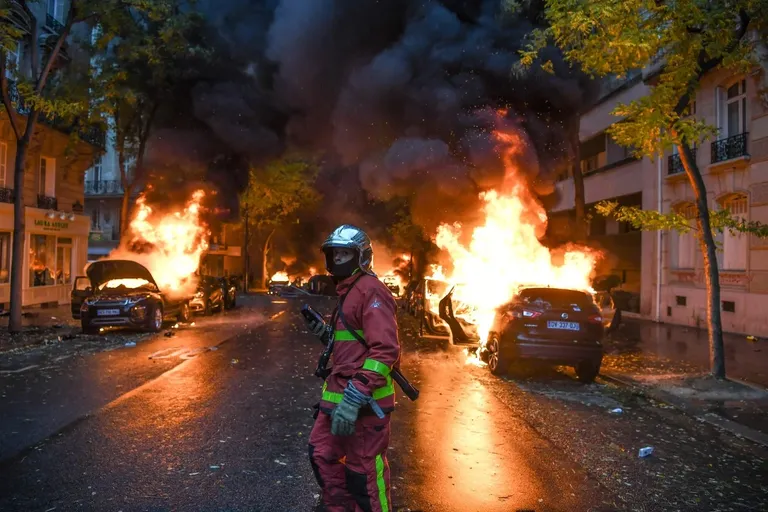 Photo Source
Como las protestas del Primero de Mayo en Francia se volvieron violentas el domingo, las emociones son altas en la capital francesa. Miles de manifestantes pidieron un aumento de salario y pidieron a Macron que abandonara sus planetarios. Los manifestantes en edad de jubilación portaban pancartas que decían "jubilación antes de la artritis" y "jubilación antes de los 60". La mayoría de las marchas realizadas en Francia fueron tranquilas, pero las realizadas en París degeneraron en violentas peleas entre la policía y los manifestantes durante una marcha cerca de la plaza la república, cuando los manifestantes saquearon un establecimiento de comida rápida y destrozaron numerosas empresas inmobiliarias.
Los policías respondieron con gases lacrimógenos. Se realizaron alrededor de 250 protestas en París y otros lugares como lei non tulu y marsella, con 54 personas detenidas. Más de 116 000 personas salieron a las calles en toda Francia, con 24 000 protestando en París, donde a los sindicalistas se unieron políticos de izquierda y activistas climáticos.
El creciente costo de vida fue uno de los objetivos electorales clave para los líderes políticos de izquierda y activistas climáticos en Francia, que acaba de terminar una elección presidencial en la que macron fue reelegido.
---
---