Beauty of CHANDPUR

Hi Everyone. Hope you all are well by the grace of Almighty. Today I am here with my new travel blog hope You'll enjoying It.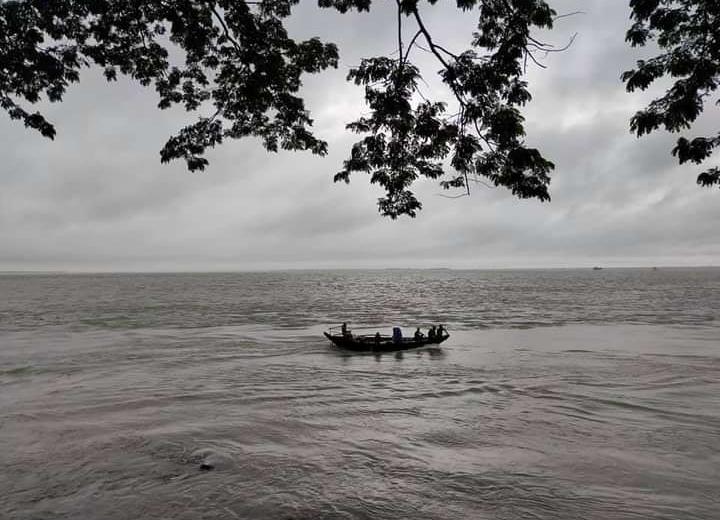 In last year i visited Chandpur with some of friend . Trust me Chandpur is one of the most attractive tourist spot in Bangladesh. Chandpur is in Chittagong Division. About a hundred kilometers away from Dhaka, Chandpur is a quiet and calm city situated on the banks of Padma and Meghna. Interestingly, Chandpur is the point where the rivers Padma and Meghna meet and the spectacular view of the two rivers makes Chandpur a coveted yet somewhat undiscovered tourist destination.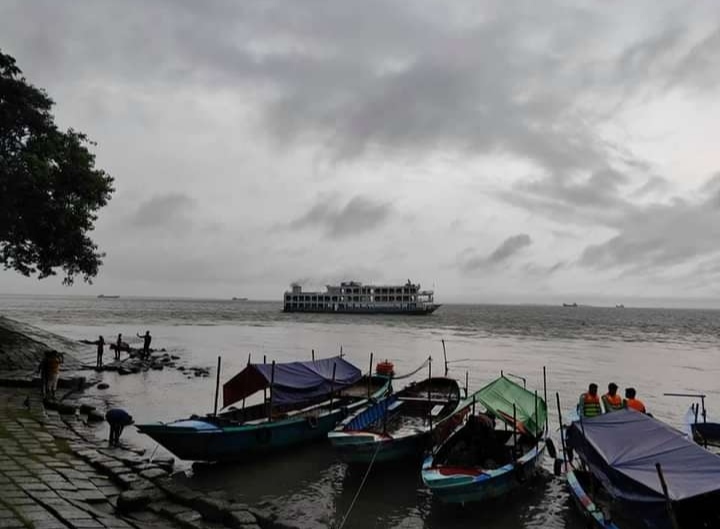 Chandpur is the only district in Bangladesh that is accessible by three transportation modes – bus, ferry and train. The best way to reach Chandpur is by ferry. But we came to chandpur by bus unfortunately. Chandpur is very famous for many reasons,specially for Hilsha this place is also known as the Capital of Hilsha.Chandpur is very beautiful by nature. The beauty of chandpur is unmatchable. Chandpur is also known as Mini Cox's bazar.In chandpur Padma and Meghna river are meets and this attracted the tourists very much.In Chandpur there are so many historical palaces. And the Chandpur city is very beautiful And the city is very much clean. The river view of chandpur is nearly 2 kilometers away from the city. This place is called(ইলিশ চত্ত্বর). This is the place where padma and Meghna meets. This place is on the bank of river. There are so many shop around this place. There are ice-cream shop,pickle shop and jhalmuri shop . There has also many restaurant over there. From this place you can ride boat on the river. This is the perfect place to enjoy your vocation. This place is so clam. This place undoubtedly a special gift of god. I'm sure this place will refresh your mind. Once should came on this place once in there lifetime. I'm sure Travel here will be a worth decision. So travel here and enjoy your vocation .


As I said this place is famous for Hilsha. The recipe of the following picture is called (সরষে ইলিশ)। The following recipe is made with Mustard and Hilsa. And taste of this recipe is very delicious. Personally I'm really impressed by the taste of this food. And Hilsa was very testy. If you ever came to chandpur you should try this recipe (সরষে ইলিশ) Once. I'm sure you will be impressed. And the taste of this will be remembered for a long time. Chandpur is also famous for Ali babar misty really the sweets are really delicious . It was worth eating. In chandpur you will find a special ice cream. This ice cream is called One minute Ice cream One of the best Ice have ever eat in my life. Truly the test of the ice cream is really exceptional . The ice cream was really good. So that's was travel experience in Chandpur. Really the Chandpur Diary will fresh in my mind for a long time.
So that's all for today. Thanks for reading this blog and please pardon my mistakes.
Thank you
---
---