THE MAKING AND RESPONSE OF CUSTOMERS TO FOOTWEAR PRICE FOR END OF THE YEAR.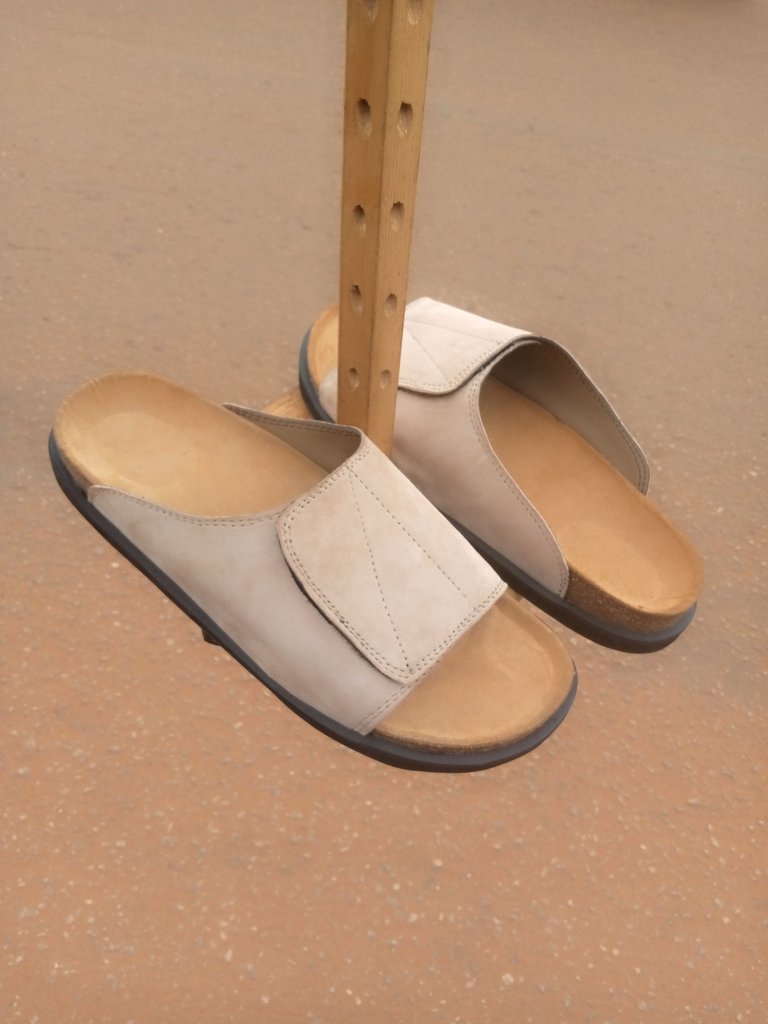 Good day my fellow hive users ,after a long time of posting on needlework community,I will like to first greet everyone for making it to this month of year and I pray we all see this year through in good health and wealth.
I will be sharing the community how end of the year affect the price of footwear.Alot of time when shoemaker complain about increase in price of material but the price effect was based on the new year that is nearing.People will request more for shoe to enjoy there year ending.
I WILL SUMMARIZE THE POST ON A BIRKENSTOCK FOOTWEAR.
The materials use will be listed below
Birkenstock sole
Nora
wet
light Marko
suad harsh leather
Thick black linen
Black plaster
Firstly,cut out your Upper shape with paper and trace on your suad nude skin using a pen.Then cut out your black linen and apply gum to both surface of the upper and the linen.Now we will proceed by gumming both the upper and Linen together and sew the edges and the plaster to the appropriate point.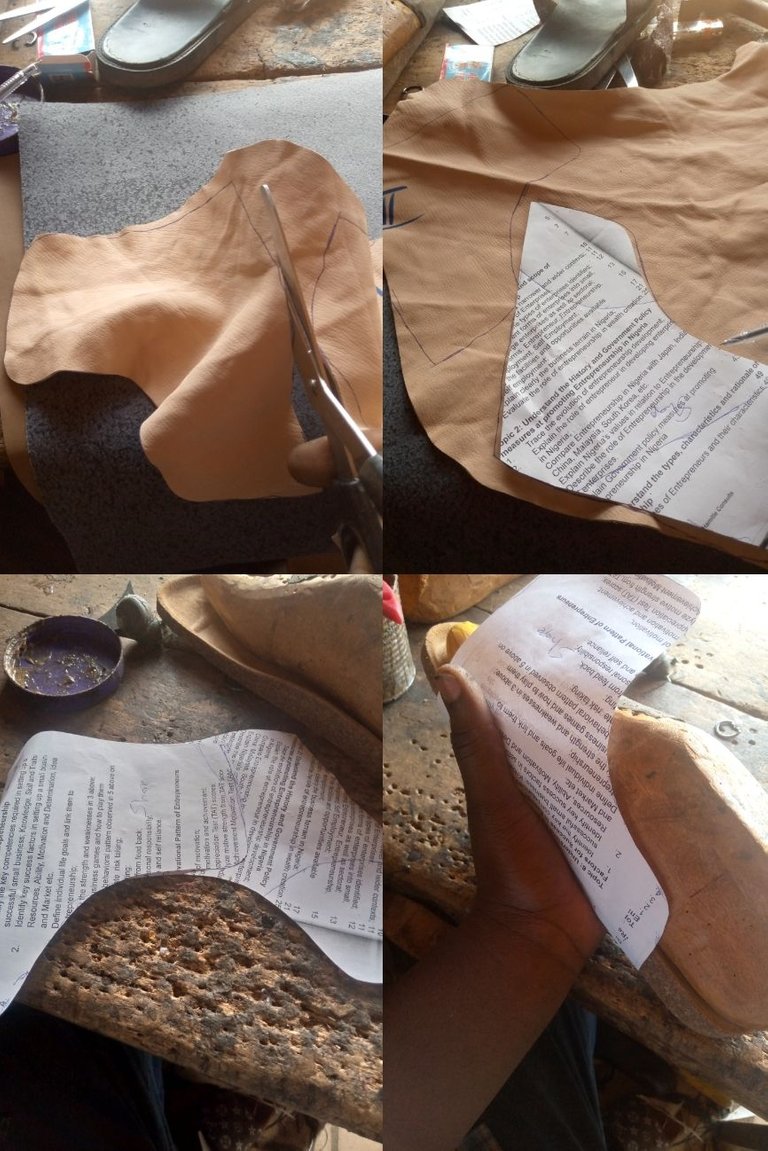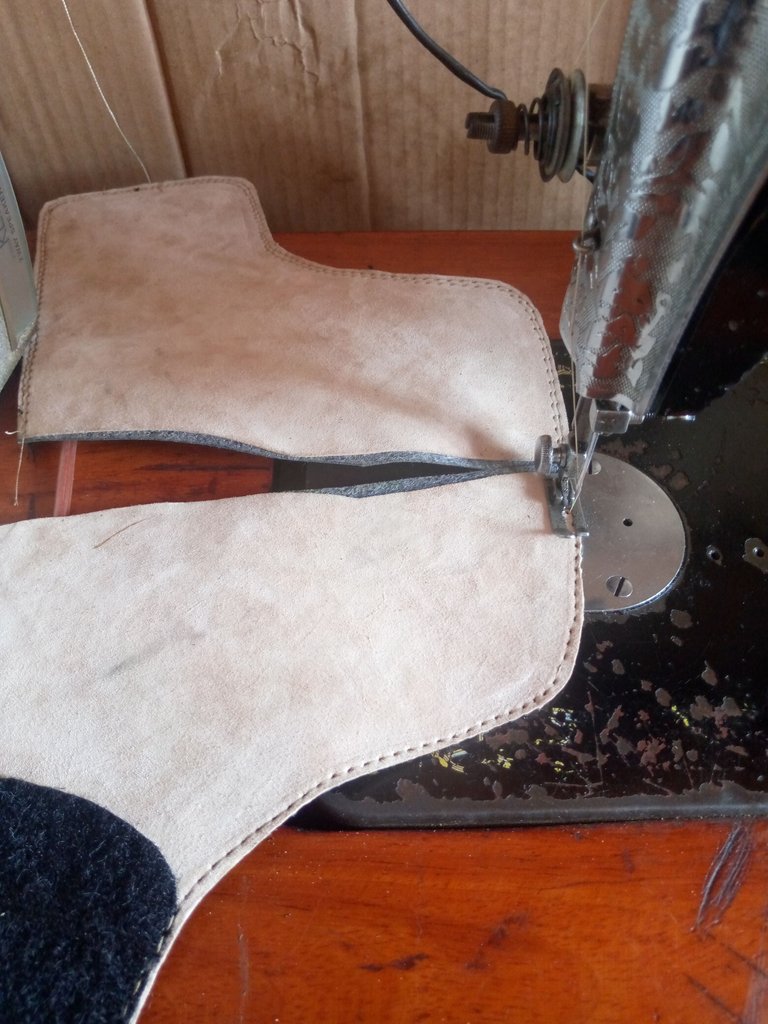 Secondly we will move to the making of the sole by cutting your Nora with the Birkenstock and wetting process.,apply gum to Marko 6 and Nora and wet it together with the Birkenstock.
after we are through with the sole and upper,we will then proceed by lasting to the Birkenstock and finish the footwear by gumming of the upper to sole .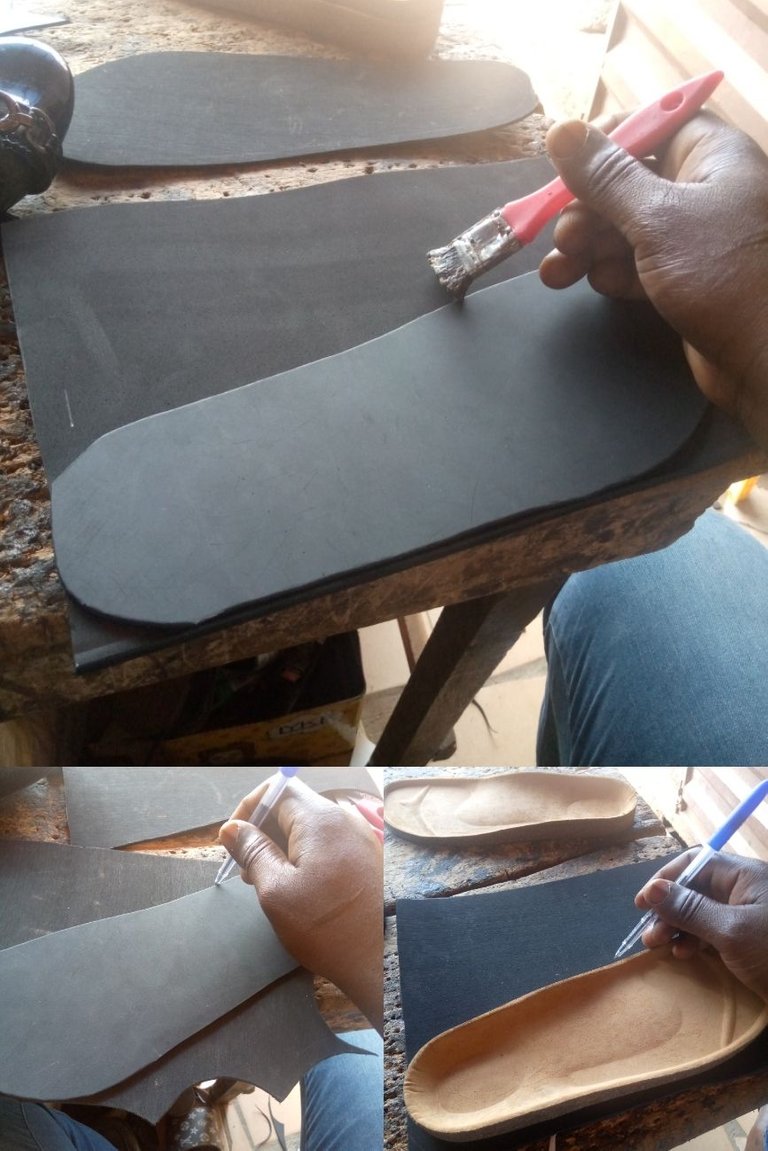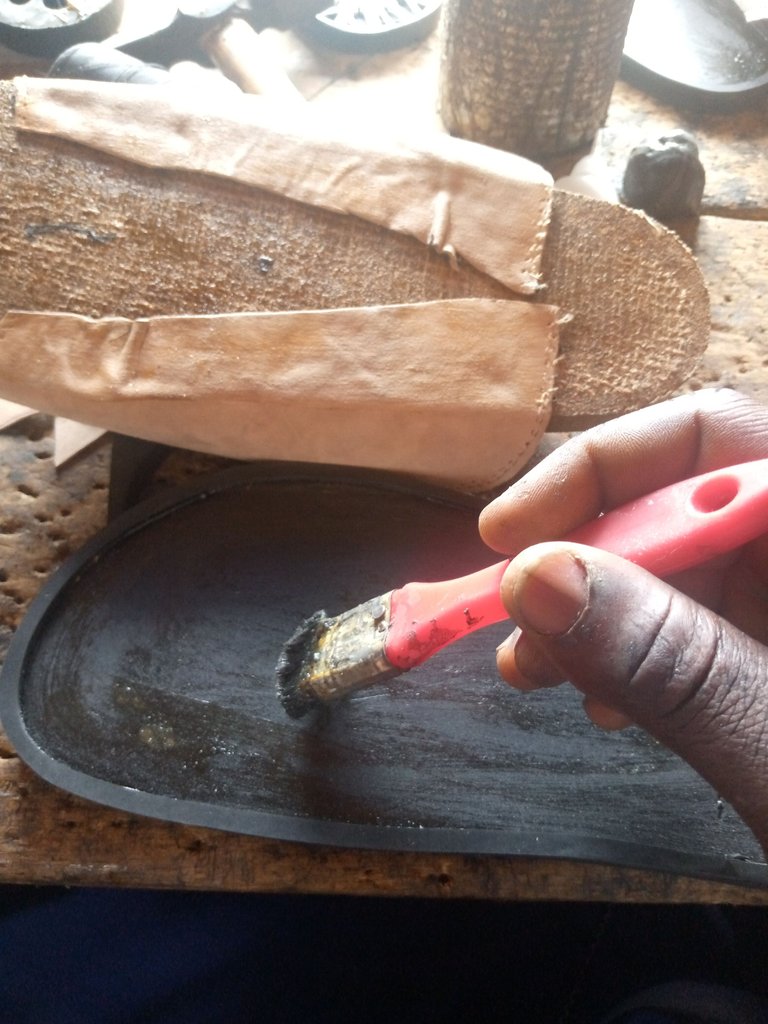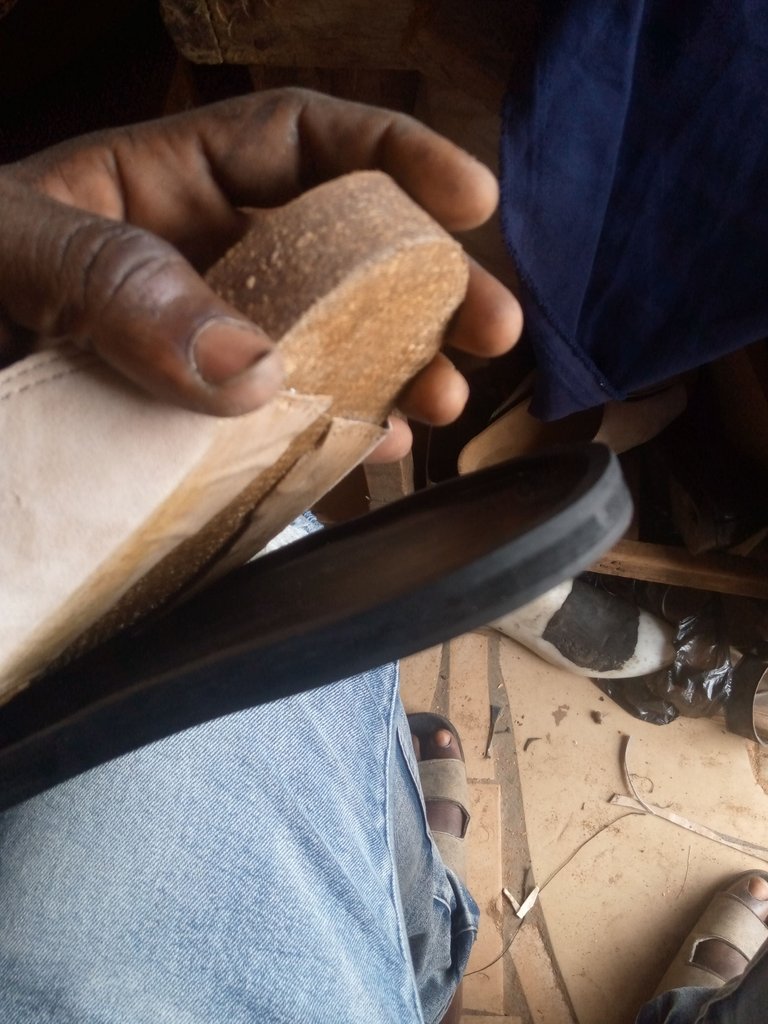 The footwear now ready but the post want to divorce the price static and price flow of a footwear and how customer respond to it,after alot of time making of the footwear and the increase in material cost,the initial price of the footwear as at last year was ##9,000 but due to inflation on materials I detail the price to #12,000 which customer negotiate and buy it #11,000
√√√√√√√THANK YOU ALL√√√√√√√√√
---
---