SECONDARY SCHOOL RESUMPTION AND DAVID RELUCTANT TO RESUME BACK TO SCHOOL BECAUSE OF SPOILT FOOTWEAR
Good day Hive lovers
It been a while positing here,I hope everyone is doing fine and have really missed this family as well.As a shoe maker there will be some time that market will increase while sometimes a limit in patronage for shoe.On a very MONDAY morning my elder sister call me that his first son needed a pair of slippers for the new resumption of new term in there secondary school.
David was just in junior secondary school 1 (JSS1),he is a secondary school pupil that like playing which is mother wanted to use the palm sandal to motivate him for his education.With scarcity in patronage of my business ,Its an urgent work because David will be resuming to school on TUESDAY.
I needed to borrow fund from my friend @vickoly to get the necessary materials and make the palm sandal for David.
MATERIAL
MARKO SOLE
MAKO 8
MAKO 6
BLACK LEATHER
THICK BLACK LINEN
GUCCI LOGO.
HOW I QUICKLY MAKE THE PALM TO SATISFY MY ELDER SISTER.
• I cut the Marko sole to David foot size and use my Marko 8 to brace the down heel of the palm sandal and gum together using gum.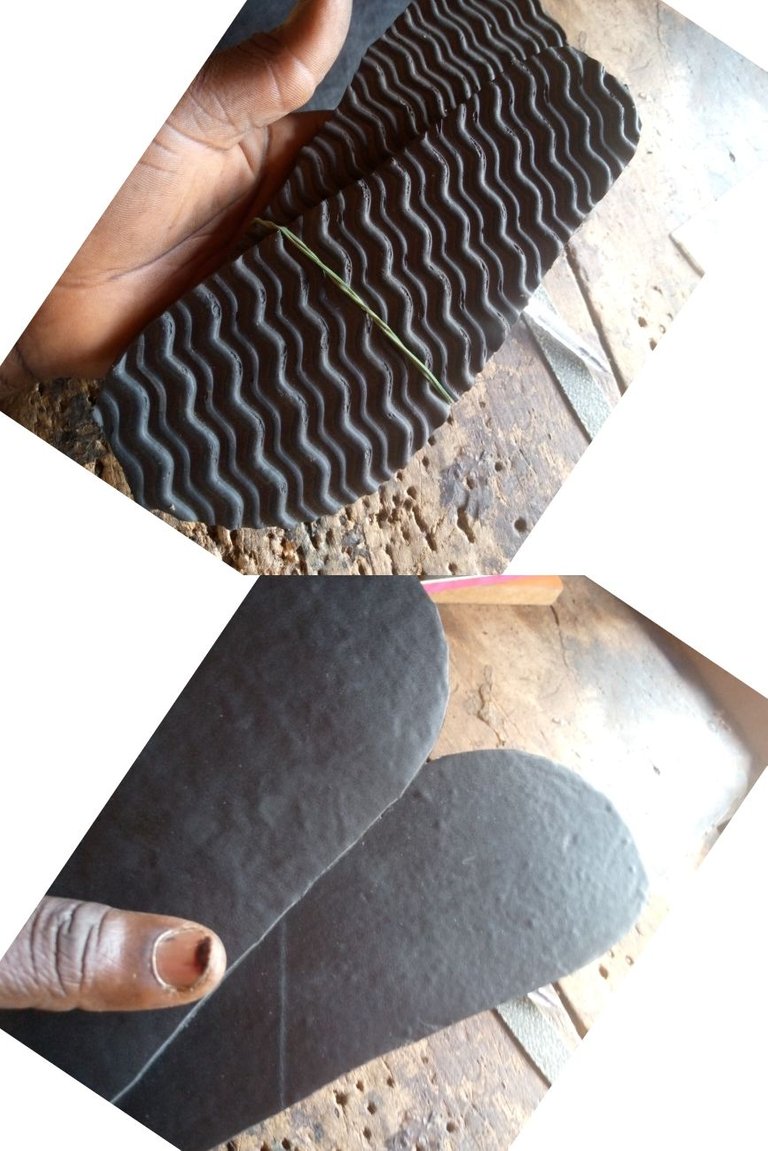 • I cut my black linen and apply gum to both Marko 6 and leather then attach together.
• Now we move to the upper of the palm sandal by cutting out straps and Linen,we will also cut our thick leather to linen the straps for it to be thicker.Cut leather for your buckle and apply gum for proper.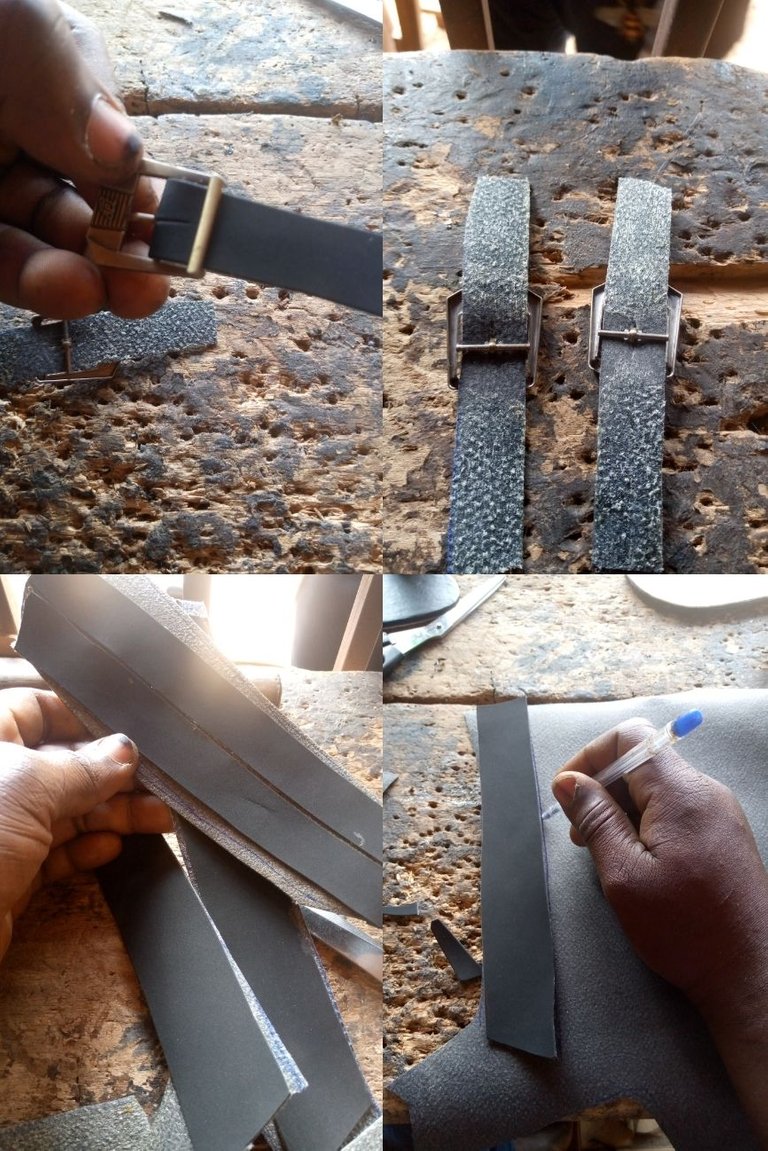 LASTING PROCESS AND ATTACHING TO SOLE
After we are through with the process of Linen we move to our sewing machine and see those straps and last it to the insole by punching holes to insert the straps.
Apply Gum and gum everything together and fix your buckle to the straps then gum and file the edges using your filing machine.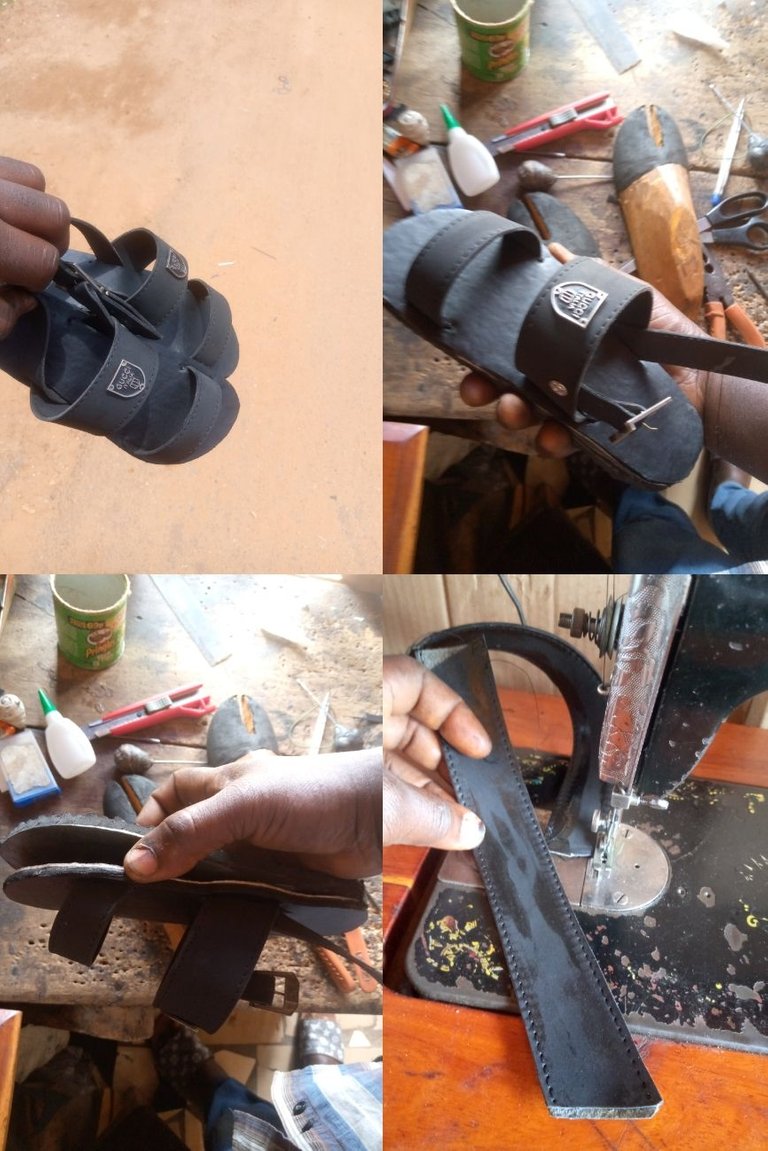 He came for the collection immediately I finish the sandal for him to be able to wear it to school the next day.
I TOOK THE PICTURES BELOW WHEN DAVID WAS GOING TO SCHOOL HAPPILY BECAUSE OF HIS NEW FOOTWEAR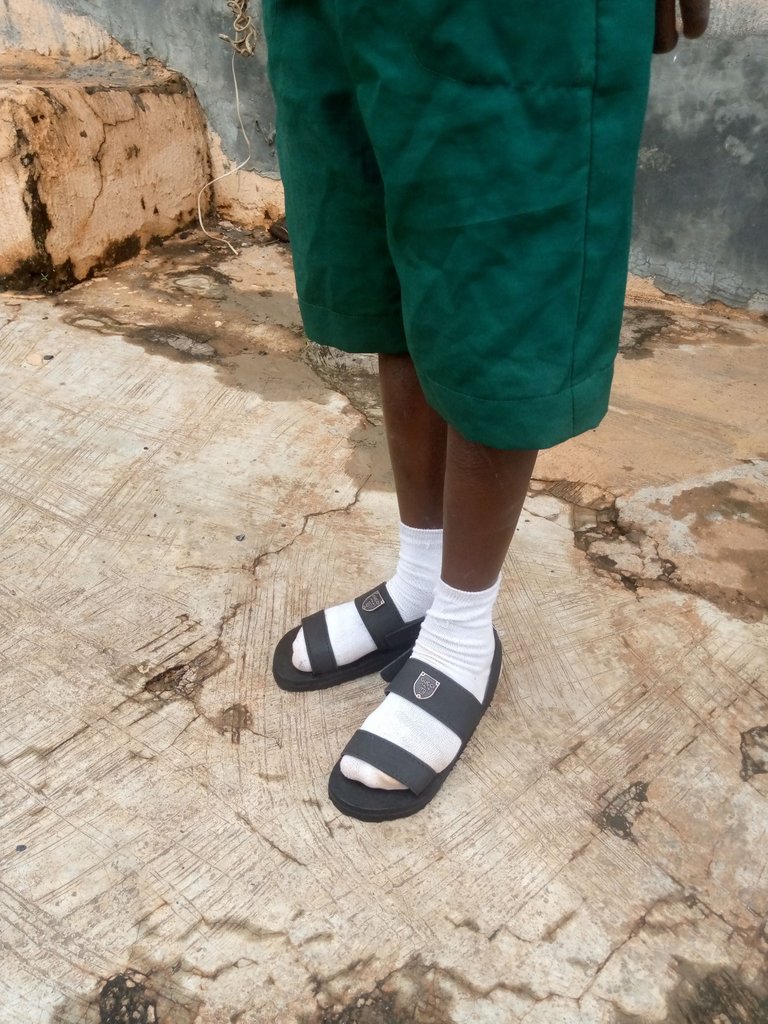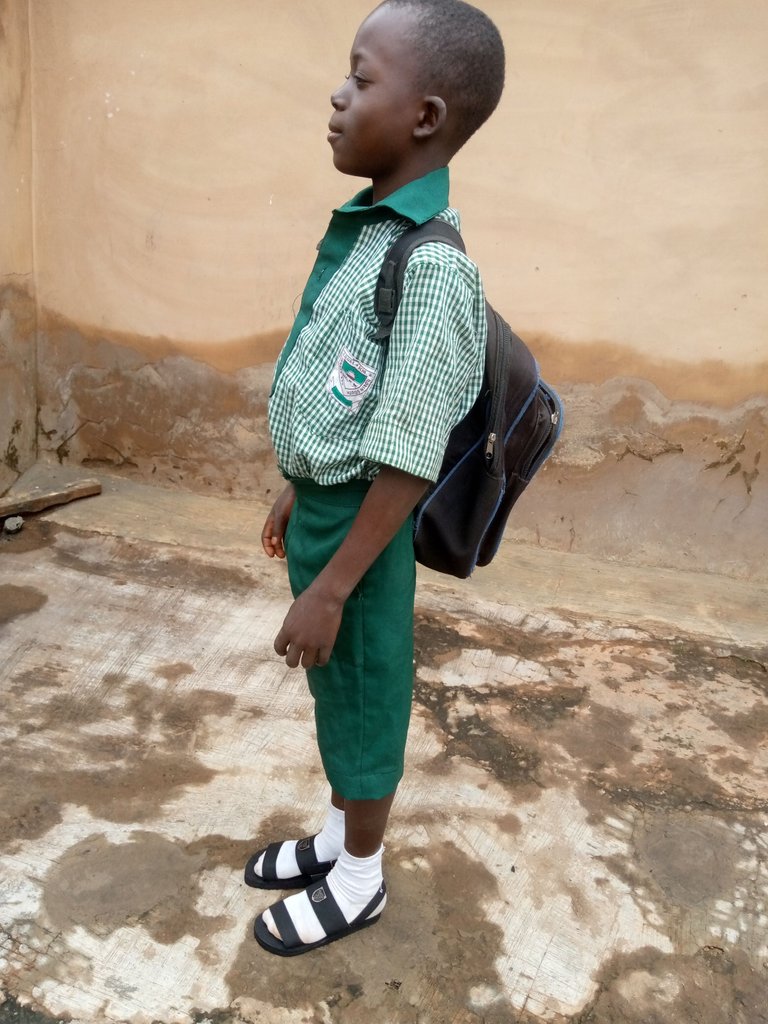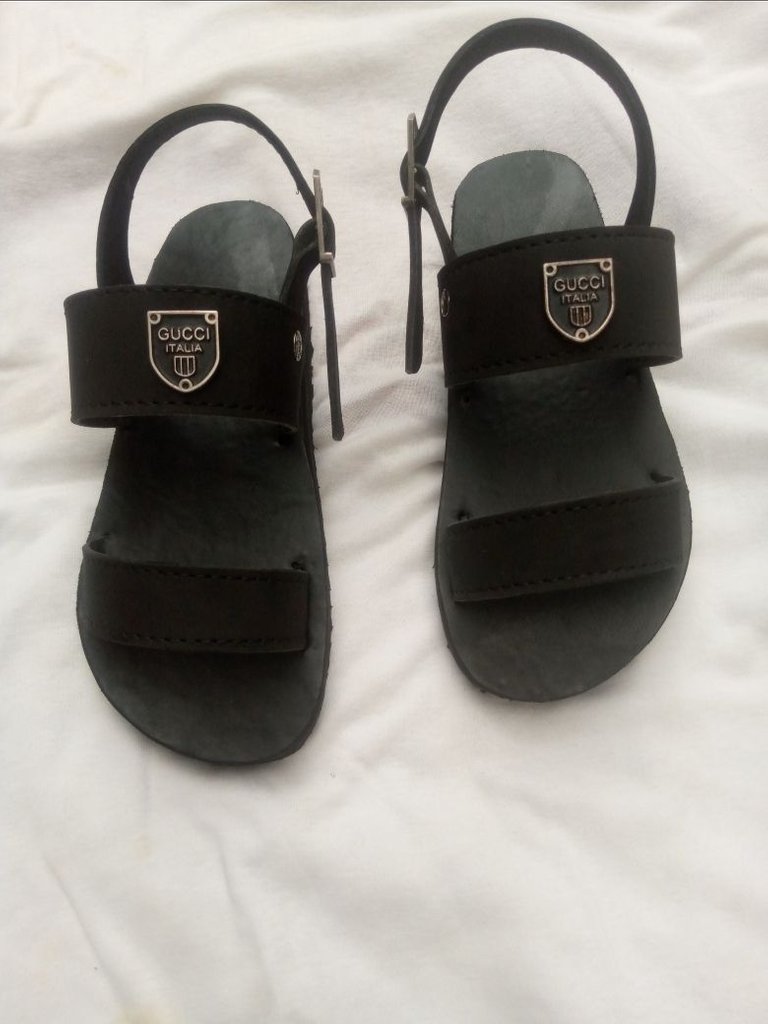 ---
---