NEW OFFICE NEW SHOE FOR CLIENT///SHOEMAKING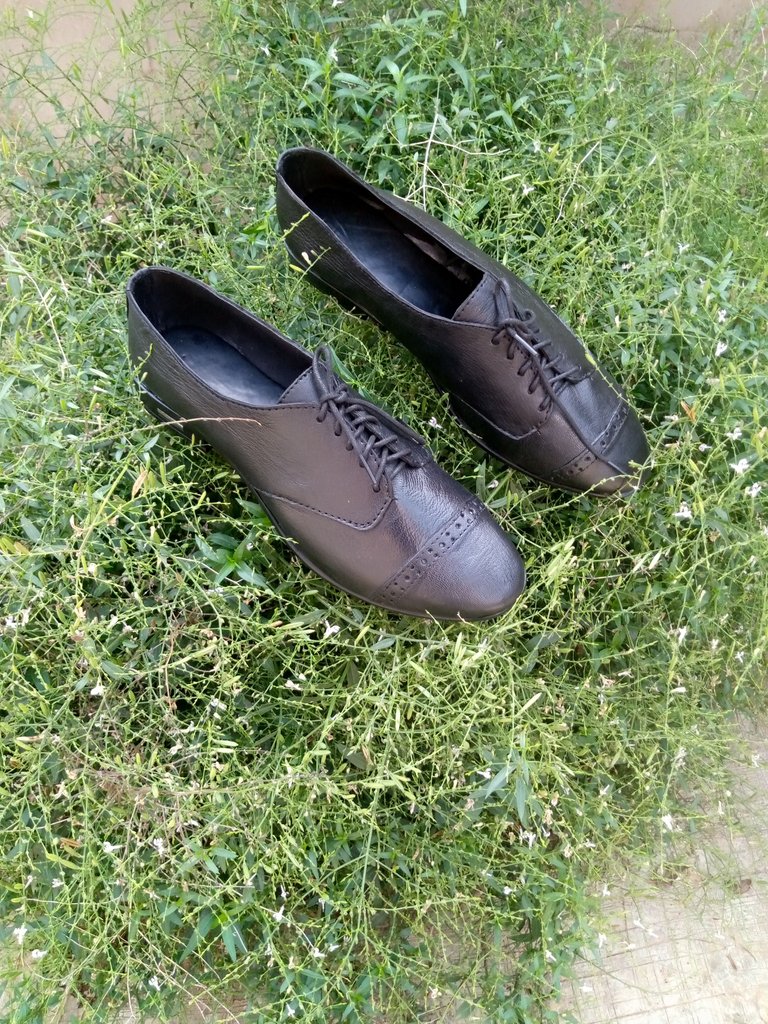 Hello my fellow people
Good day and happy jummat to all Muslim brothers and sister,I wish you all a blissful day ahead.I will like to share with community how I make a complicated shoe for a client that just got hired to a Cam and steel iron company.
My client was over joyous with is new appointment as a manger of a iron company in kwara state (CAM WIRE NIGERIA LTD) which is a stepping stone for him.After he collected his appointment letter yesterday,my client put a call then explain the situation to me and requested for a skin leather shoe to wear on his first day at office.
I needed to get materials in market to start the work and after getting the material ready,I start and finish the work without any delay
Material used
Black skin leather
Thick black linen
Shoe lace
Fiber
light Marko
Soft leather
HOW I MADE THE SHOE
Firstly we will get your shoe shape ready and cut in the leather by using pen to trace out the shape and cut out using your scissors th n attach cut area together and hit with Hammer gently.we proceed to cut the linen and apply gum to the upper and the linen them gum together to form our front stiff.Nextbis to cut the side view of the shoe and the back stiff to hold the sided part of the shoe.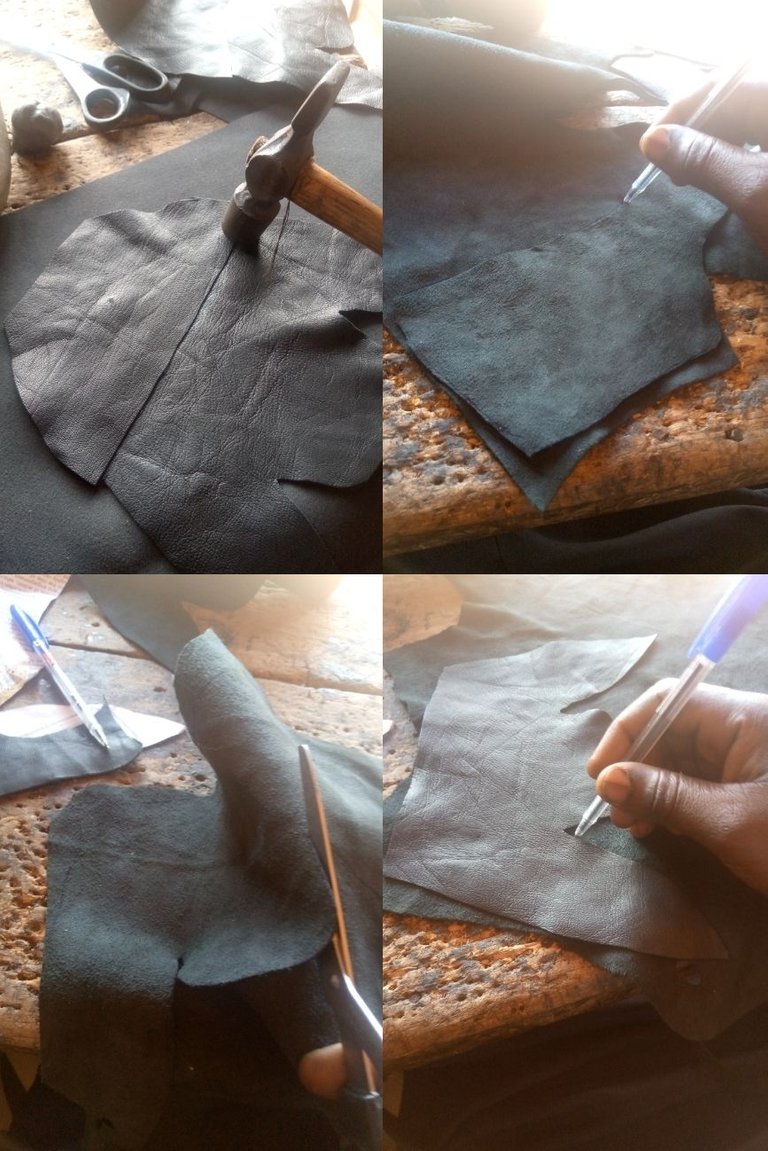 Now we move to the insole of the shoe by cutting out our fiber and light Marko them wrap with your black soft leather.
After getting our insole ready,we will need to punch the upper leather to form the specific design we aim to made,we will punch using our thining hand punch then we move to the machine and sew the punched areas.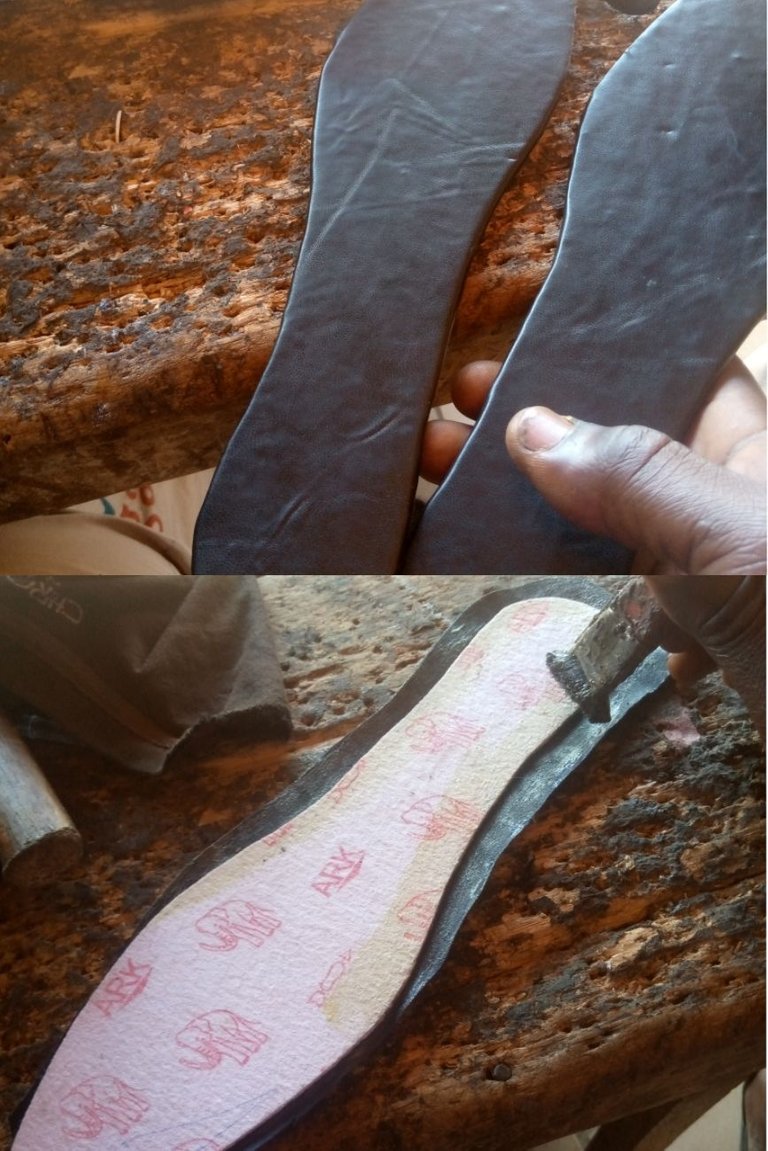 Attaching the back stiff to the side view of the show the combine the front view to the attached back view and sew all together.
lastly we proceed to the lasting of the shoe and file the edge's of the leather and apply gum to the filed area then LAST.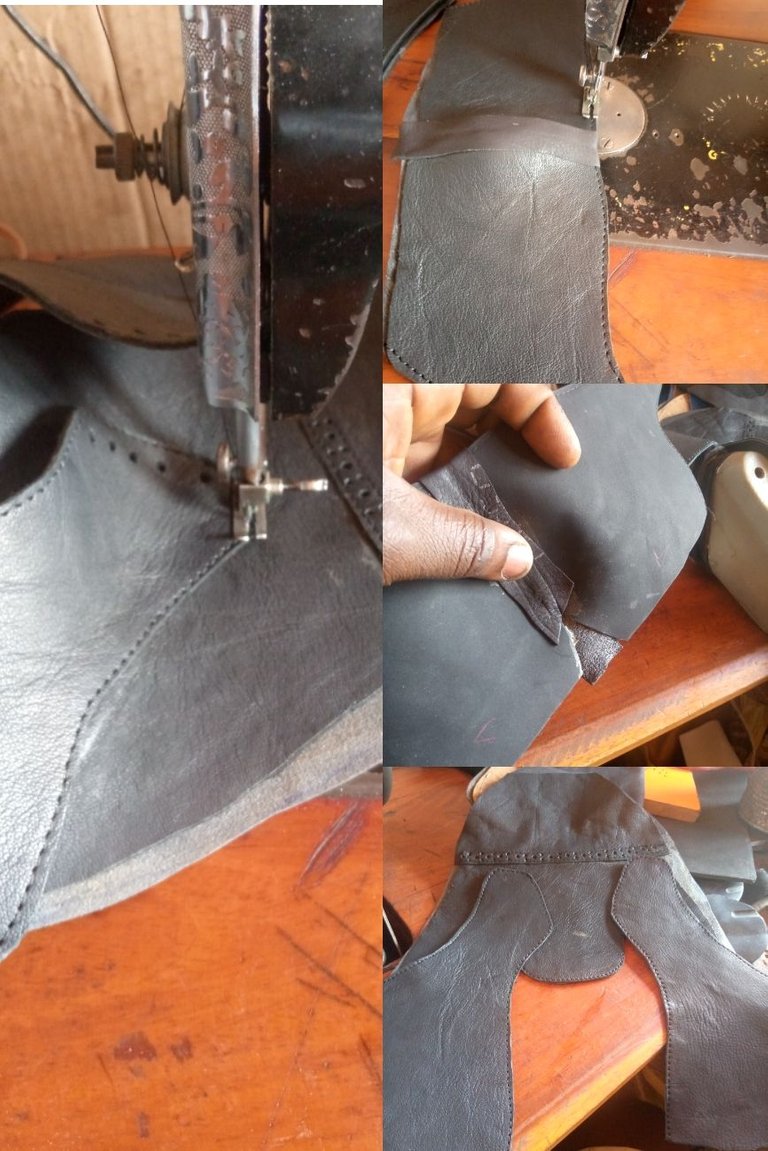 NOTE:: Make sure you lace the shoe before lasting for easy lasting and proper shape.
After lasting we will get a foreign sole and apply gum to both the sole and the upper then gum together.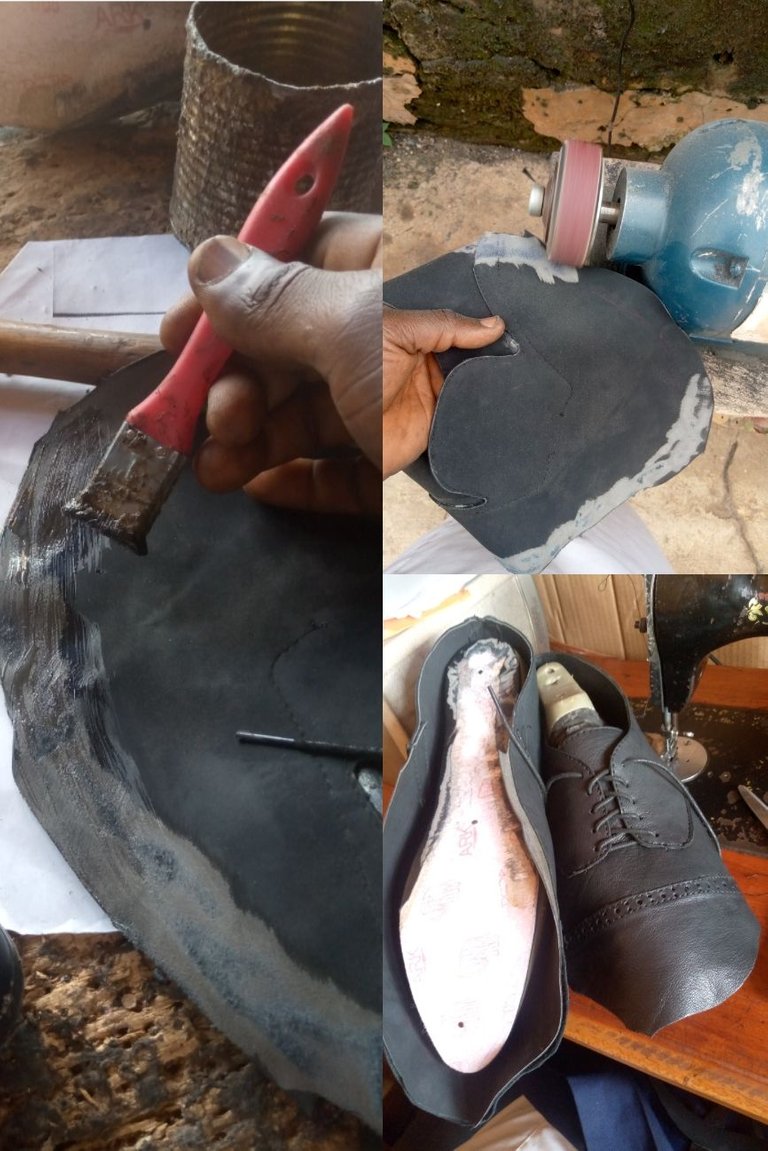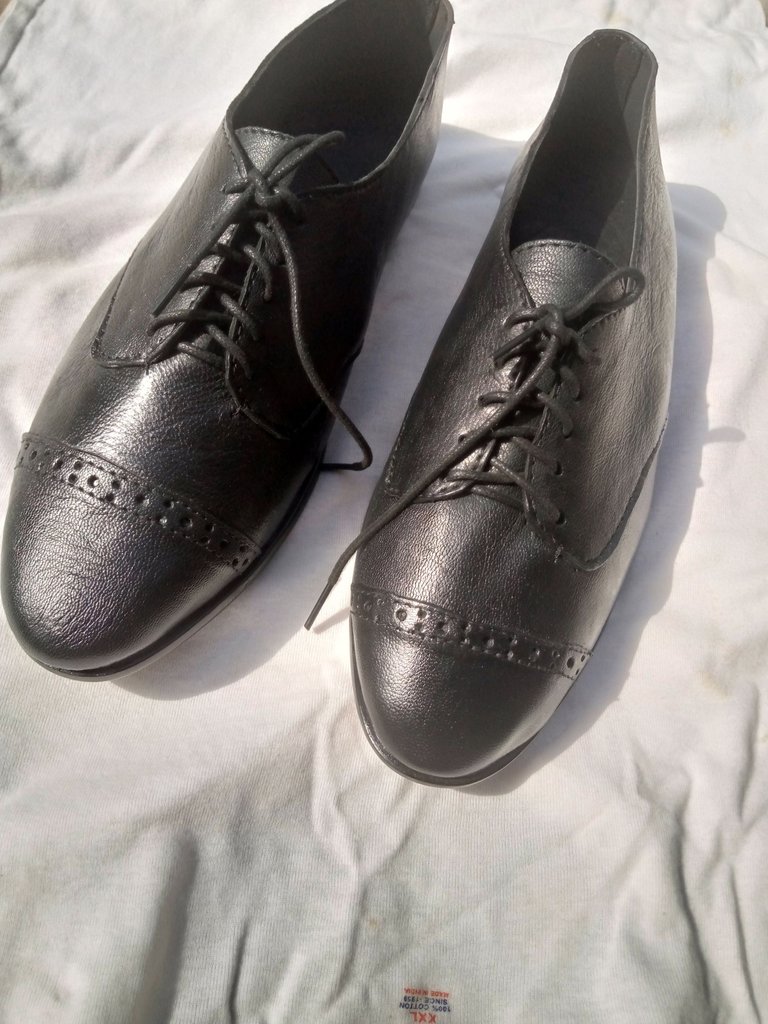 THIS IS HOW I WAS ABLE TO COMPLETE THE BLACK SKIN SHOE FOR MY CLIENT
---
---