MY FIRST ATTEMPT IN MAKING A CROSS BAG>>>>BAG MAKING.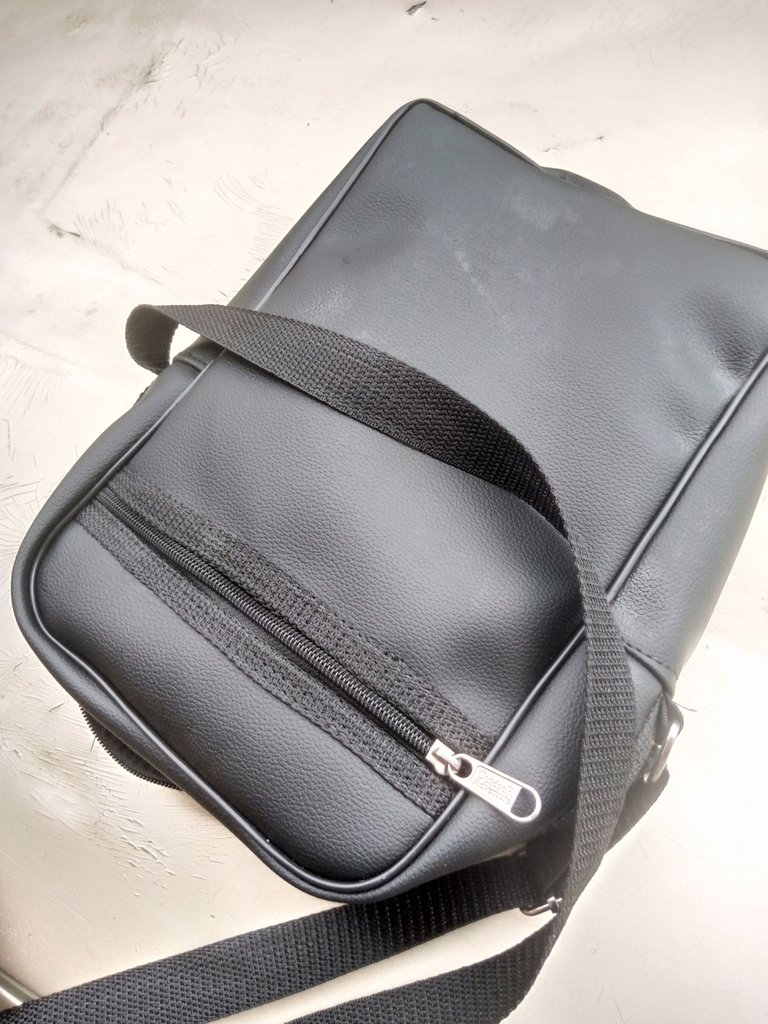 HAPPY NEW MONTH TO ALL NEEDLEWORK IN THIS COMMUNITY
It's another work day in workshop,I just decided to give a bag making a trial which led me to show my bag making skill to the community.Am not a novice in making bag but I go on to practice more and more.
I posted the process of making a mini bag few months ago which my mum requested for her personal use.
This is the my post on the mini bag
https://peakd.com/hive-127911/@harhess/bag-making-for-mom-using-yoruba-native-ofi-nigeria-or-fabricacion-de-bolsos-para-mama-usando-ofi-nativo-yoruba-nigeria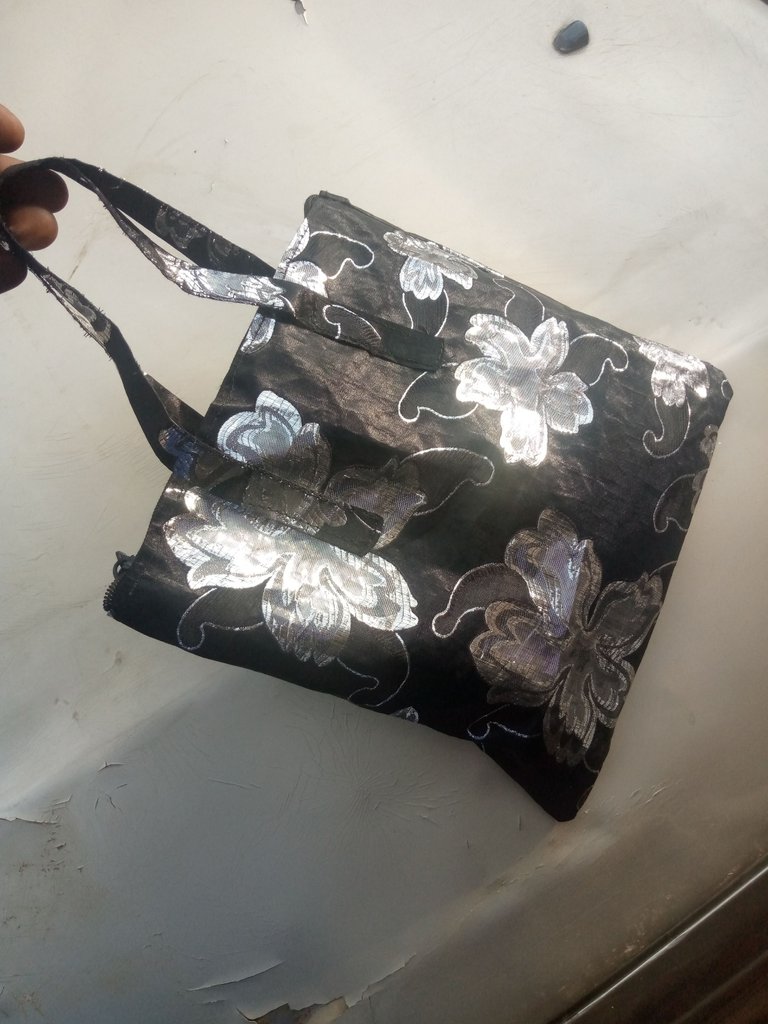 Mostly the bag is not as complex as the one am about to show my lovers on this community for them to rate my bag making skill.
I will be glad to detail all the material and processes used in making the cross bag as a practice.
MATERIAL
° Belt
° Black leather
° Zip cloth
° Zip edge
° Adjuster
° D-ring
° Linen
THE PROCESSES
Get all necessary material ready most especially your Black material which is used on this post.We are making use of measurement 11 by 8 as length and width both front and back view of the bag,the bag is segmented to four different part.
Upper
Bottom
Front
Back
Now we will measure then cut out both front and back from the materials with scissors.we will measure 11 as length and 8 as width.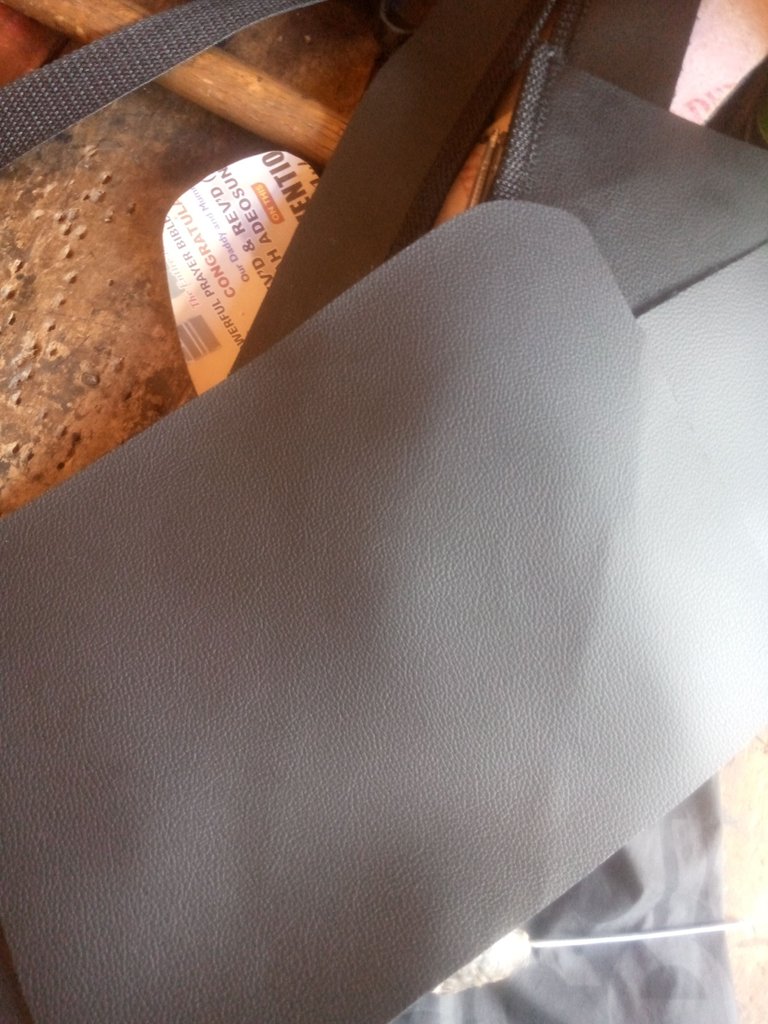 Next is to use your belt to tape the edges of the black leather in other to make the zip of the bag sew properly.After sewing the belt you will apply your zip and sew together,Then you will fix your zip edge.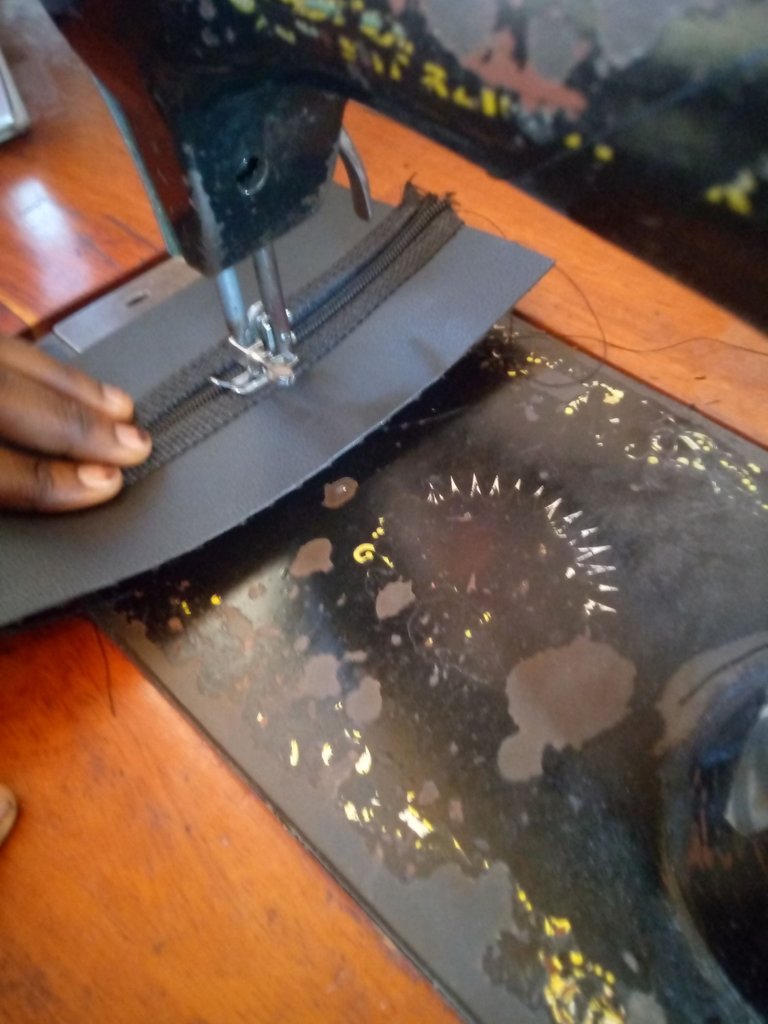 Next process is to sew your zip cloth round the edges of the black leather for both front and back view of the bag.put your linen to only the front view of the bag then collate all the material cutted together and combine all together by sewing it step by step.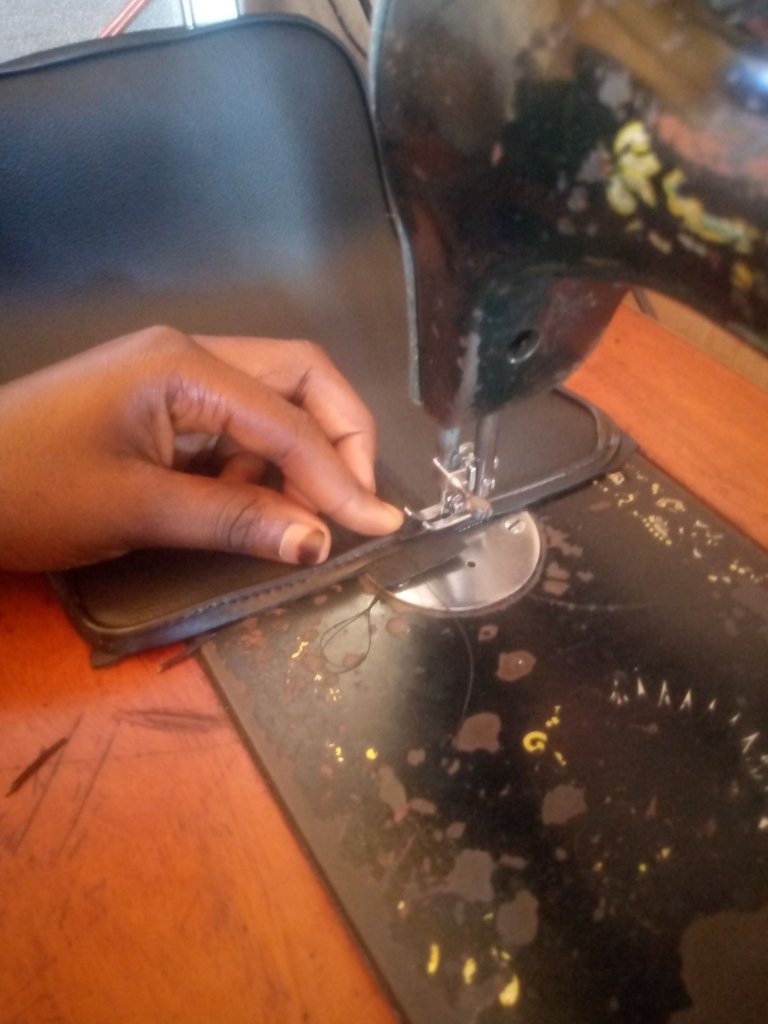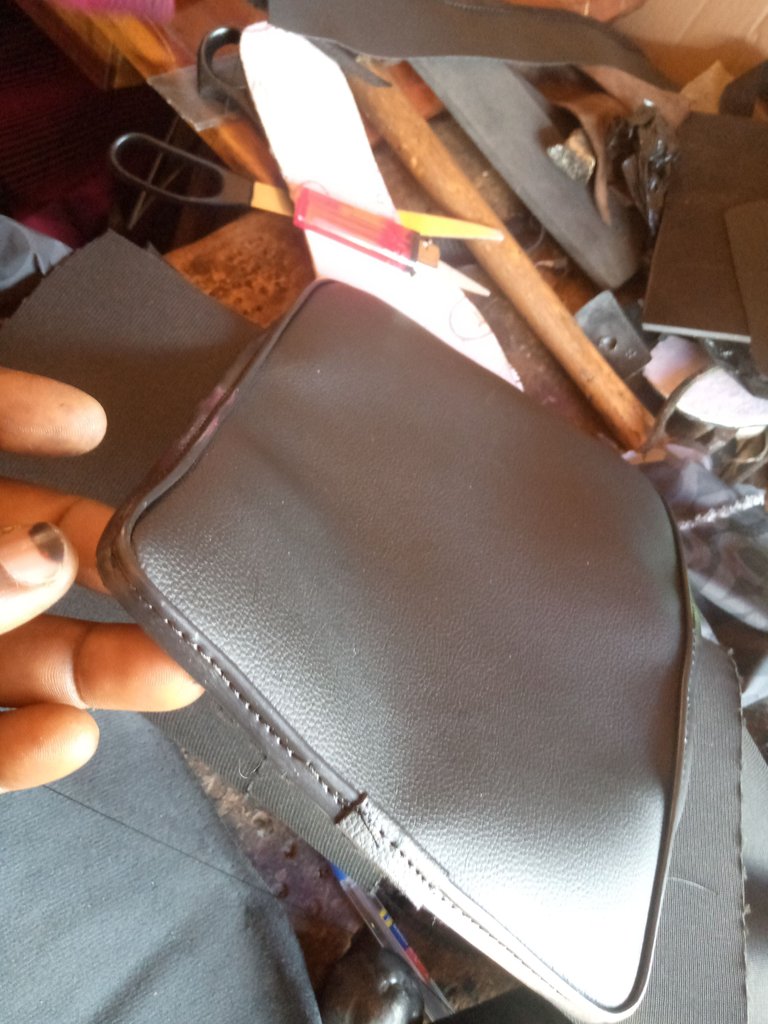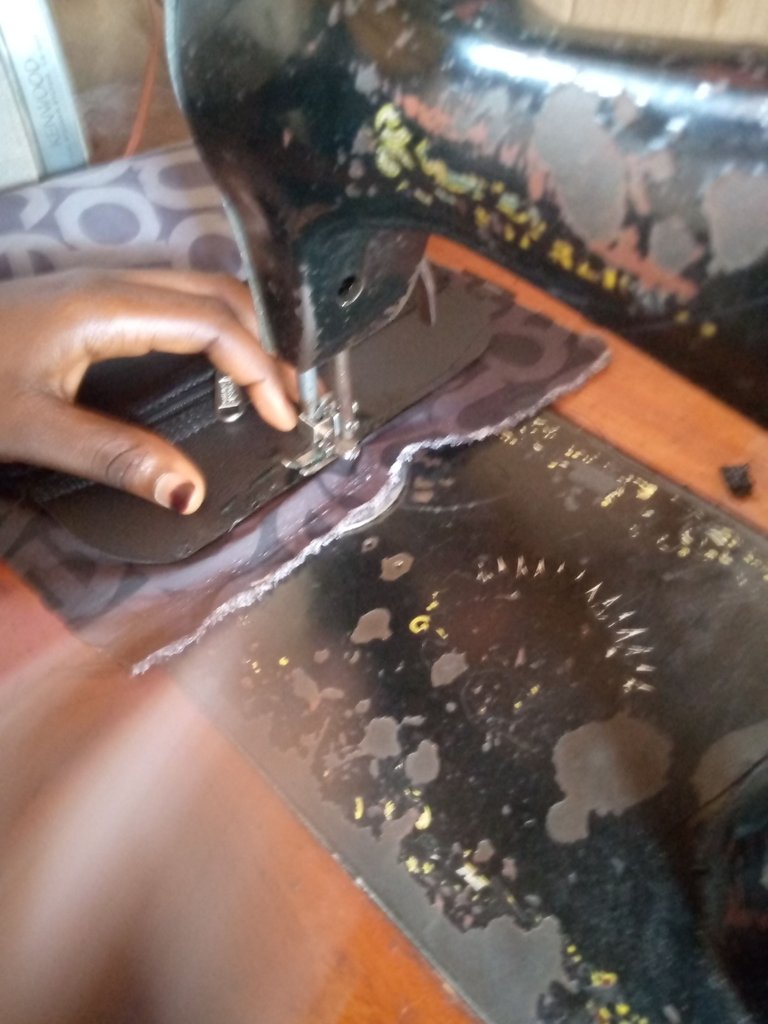 after all the sewing,you will turn the bag to opposite side and your cross bag is ready for use .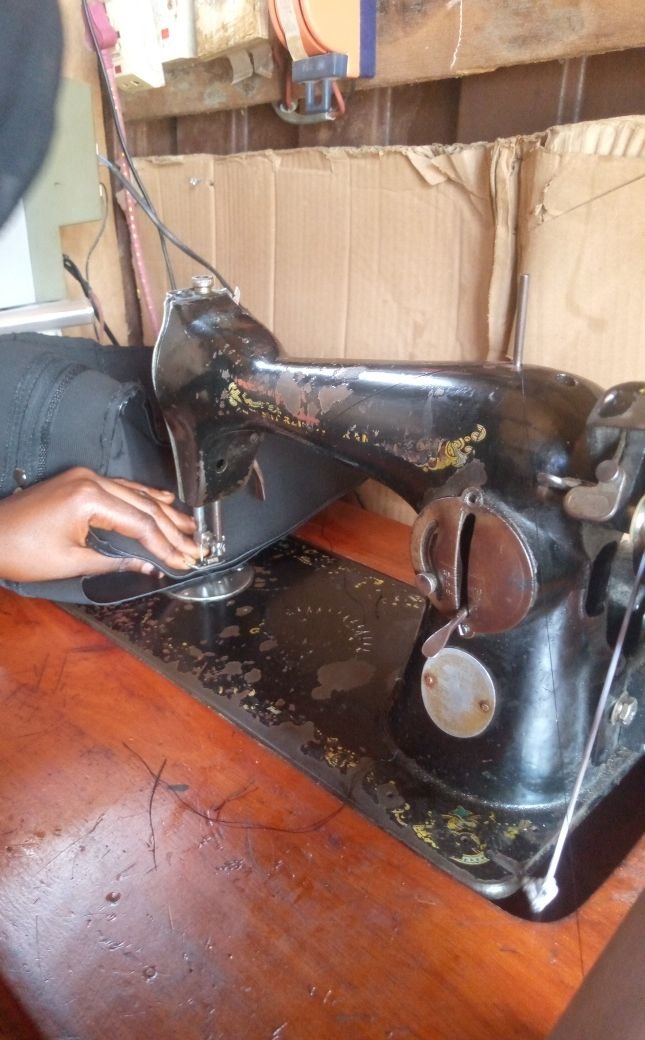 THIS IS HOW I PRACTICE THE HANDMADE CROSS BAG
Learning of skill can be effective if a learner keep practicing on what he or she have learn so far, practice do make perfection it implies to education also,wen a student read on his or her lesson though,student will understand and no more about what he or she have been thought.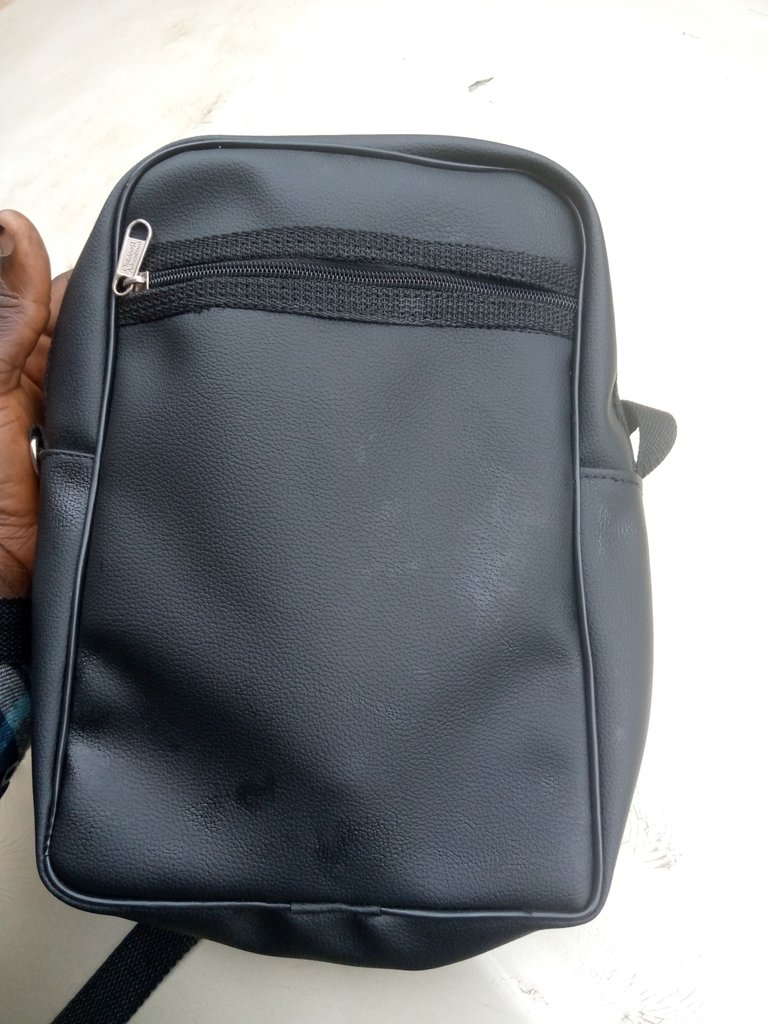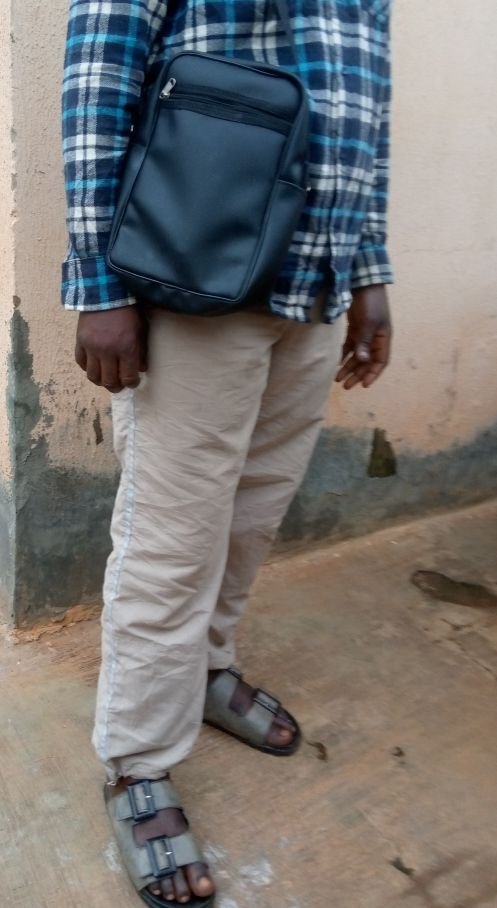 KINDLY RATE MY SKILLS IN BAG MAKING
---
---