HOW I MADE A BOLD TIE SLIPPERS FOR A CLIENT/// Cómo hice unas atadas zapatillas de corbata para un cliente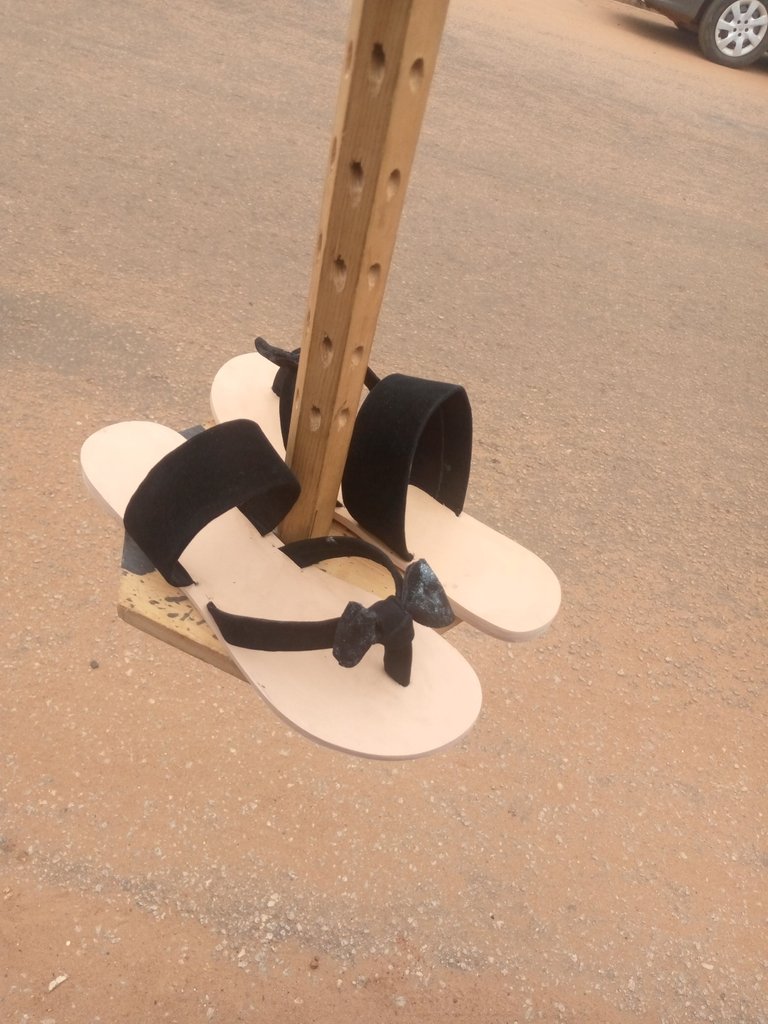 Good morning lovers of hive
Am here to show you how I knot a bold tie design to make a female palm slippers,My client needed the design and really love it so much, she brought a sample of the palm for me to make the same pattern for her.
She doubted if I can make the same design but I gave her assurance that I can do it for her with no different.We bargain with the price and she make payment immediately for work to kick start.We negotiate on the day the palm will be ready and she left for her working place.I was unable to go to market that same day to get necessary material because I was very busy sorting others customer work.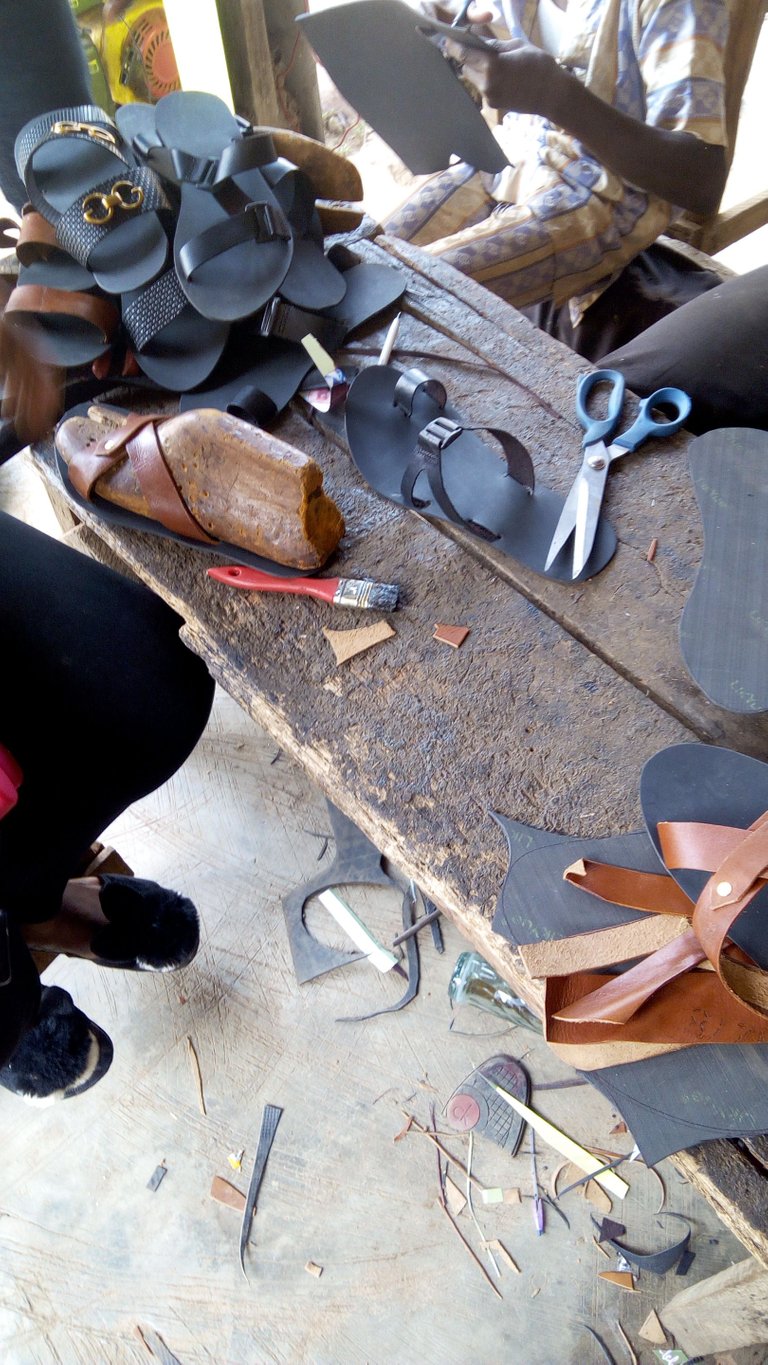 The next day I went to market to get her material and go back to shop to start her work in other to meetup with agreed delivery time.
THIS POST WILL BE SHOWING HOW I MAKE A BOLD TIE DESIGN AND OTHER PROCESSES TO MADE THE PALM WITH MATERIAL USED
MATERIAL
Black suad material
mixed colour suad material
Black thick lining
Nude colour Nora
Heel
These are the material I bought when I went to market to make my female client slippers.
STEPS
Sole making:cut your nude Nora to a nice female shape for proper outcome then cut your heel with your sole,Making of insole with your nude Nora.
Sole and insole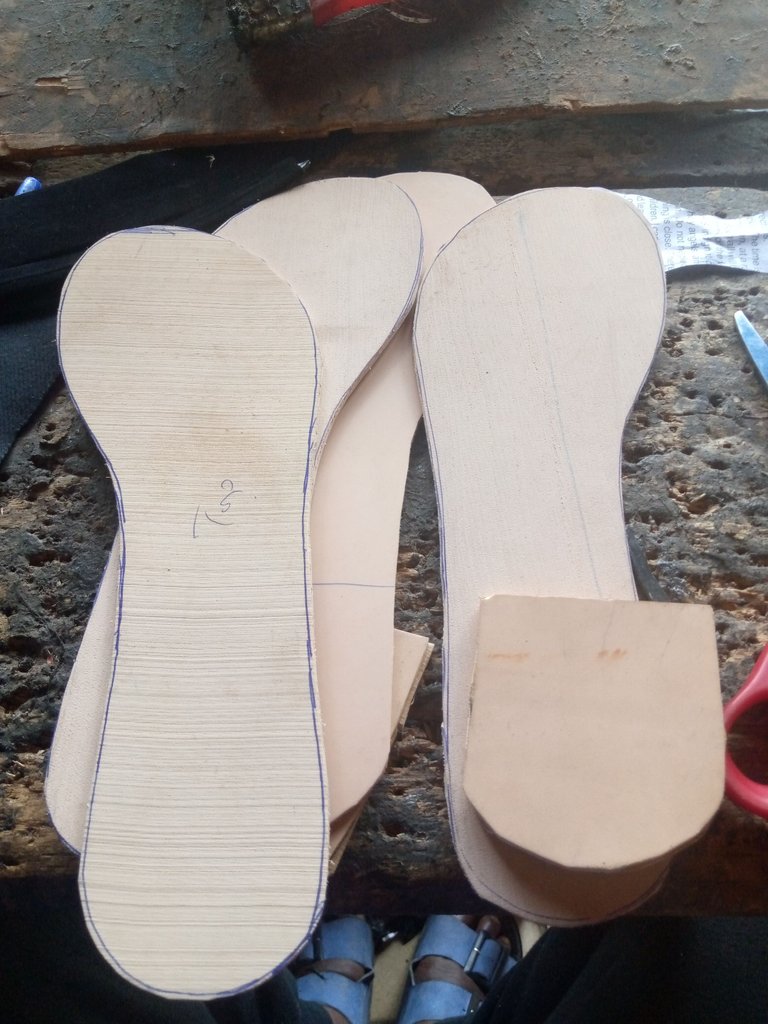 Bold tie making:cut your thick black leather to appropriate strap and fold with your black suad material,them cut the mixed colour suad in rectangular shape.Knot the rectangular mixed suad with the folded strap which a start will be underneath and it will form ur bold tie.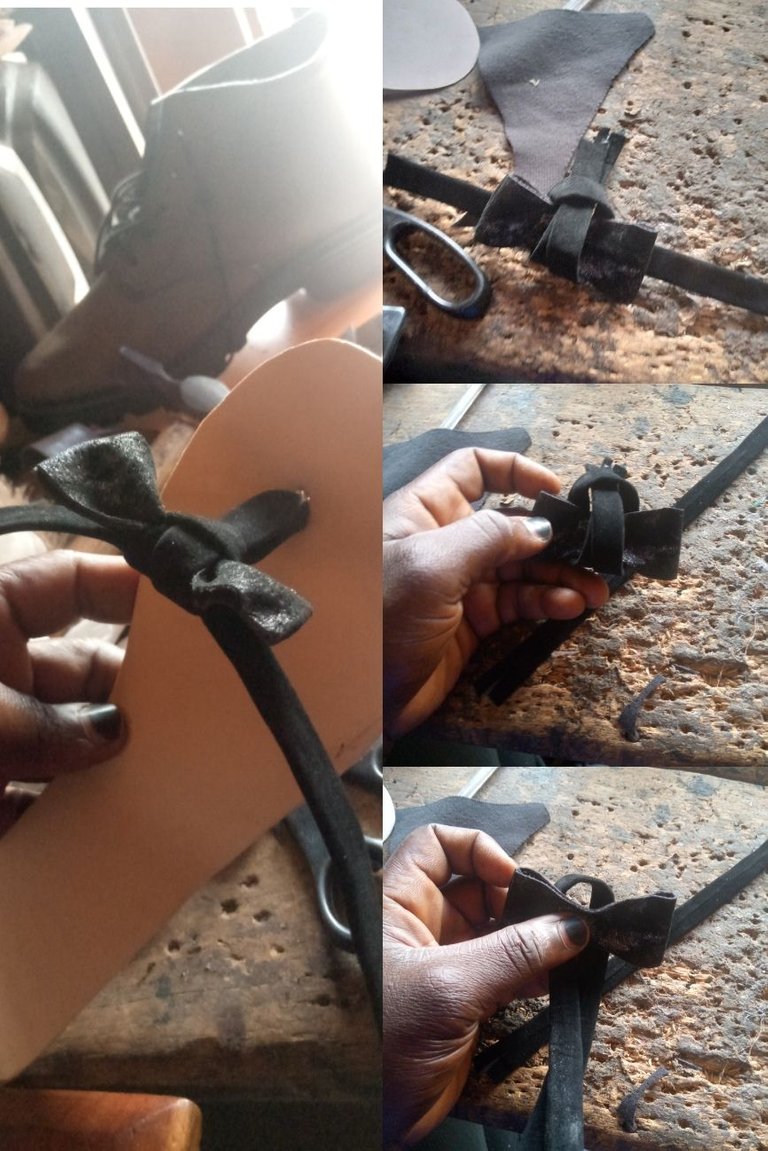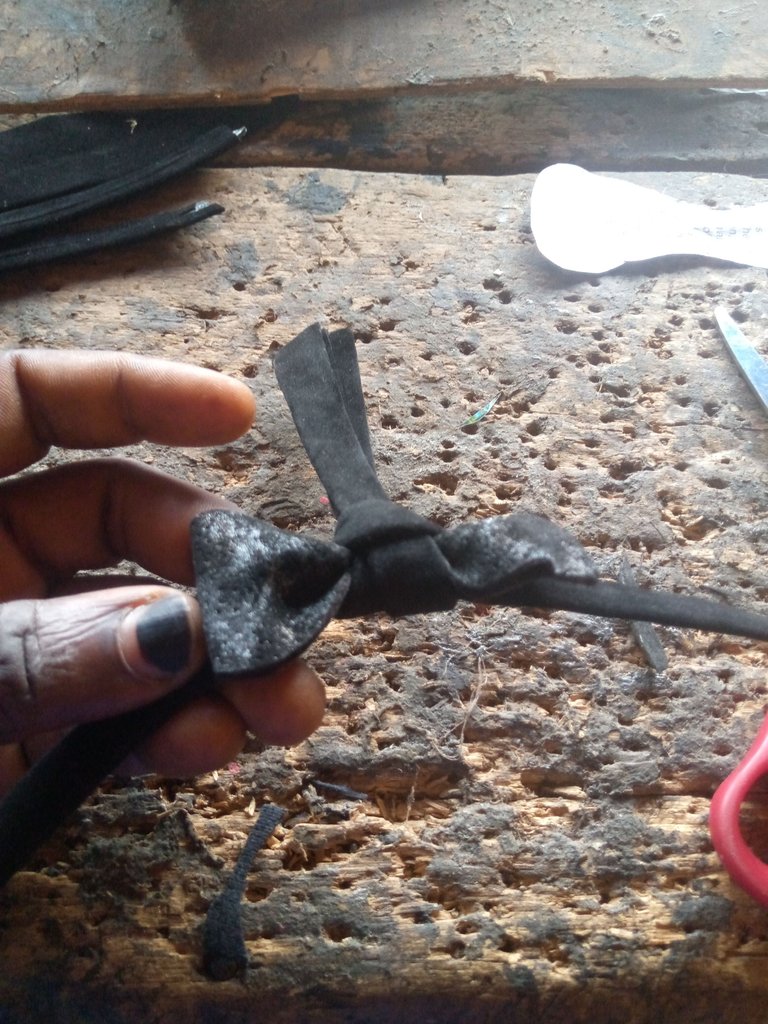 Knotted
LASTING
punch the edge's of ur insole to fix your palm upper,fix and last then apply gum.After lasting apply gum to both insole and sole then gum together.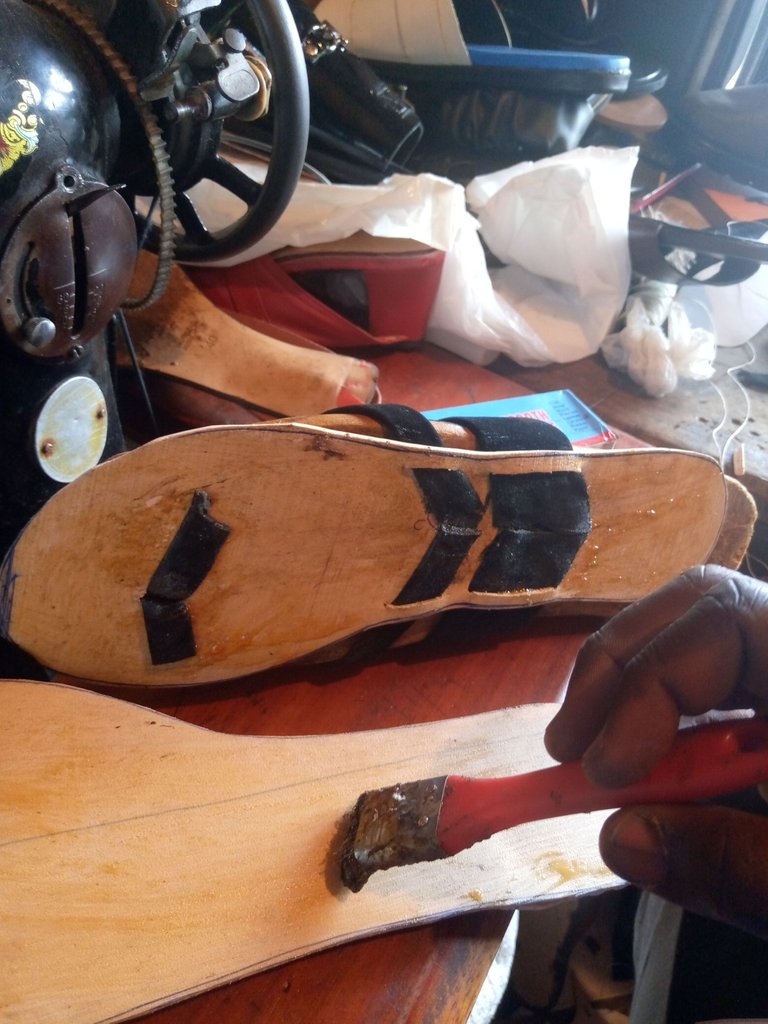 Applying gum and lasting
FILING
This is the final stage of the bold tie female palm,this is the process of neating the edge's of the palm with filing machine, firstly you will use the rough surface then you will finish the smooth surface to complete your work.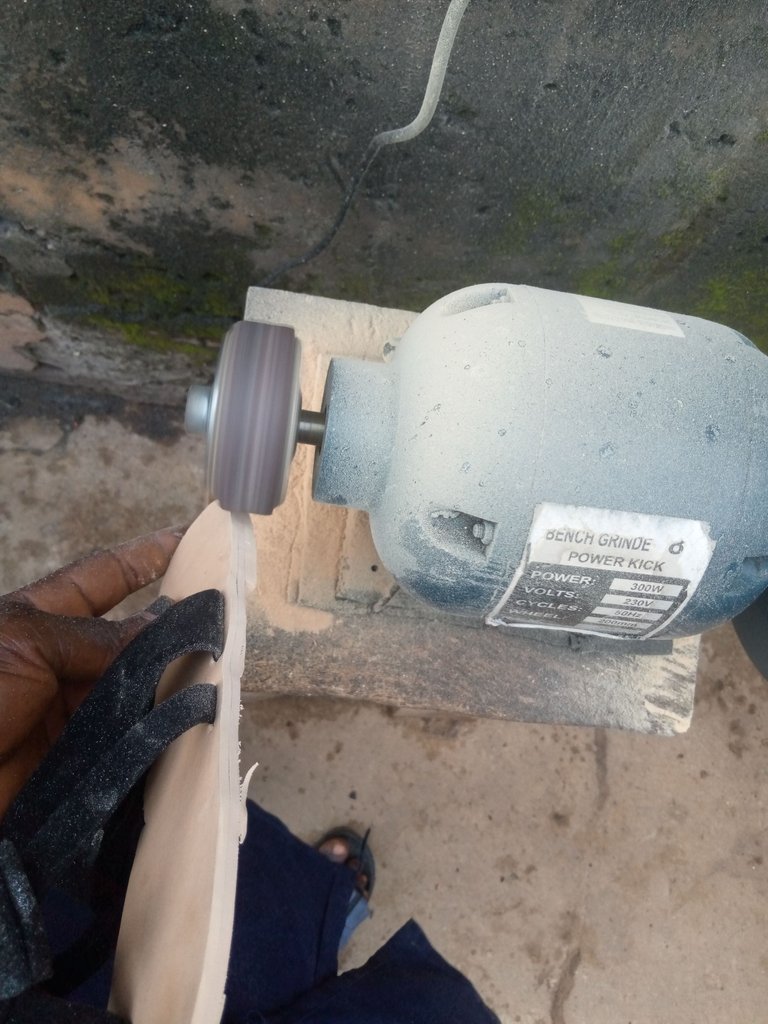 Filing process
This is how i made my bold tie footwear for my client which was delivered to her at the agreed time
THANK YOU FOR YOUR TIME
LOVE YOU ALL FOR READING MY POST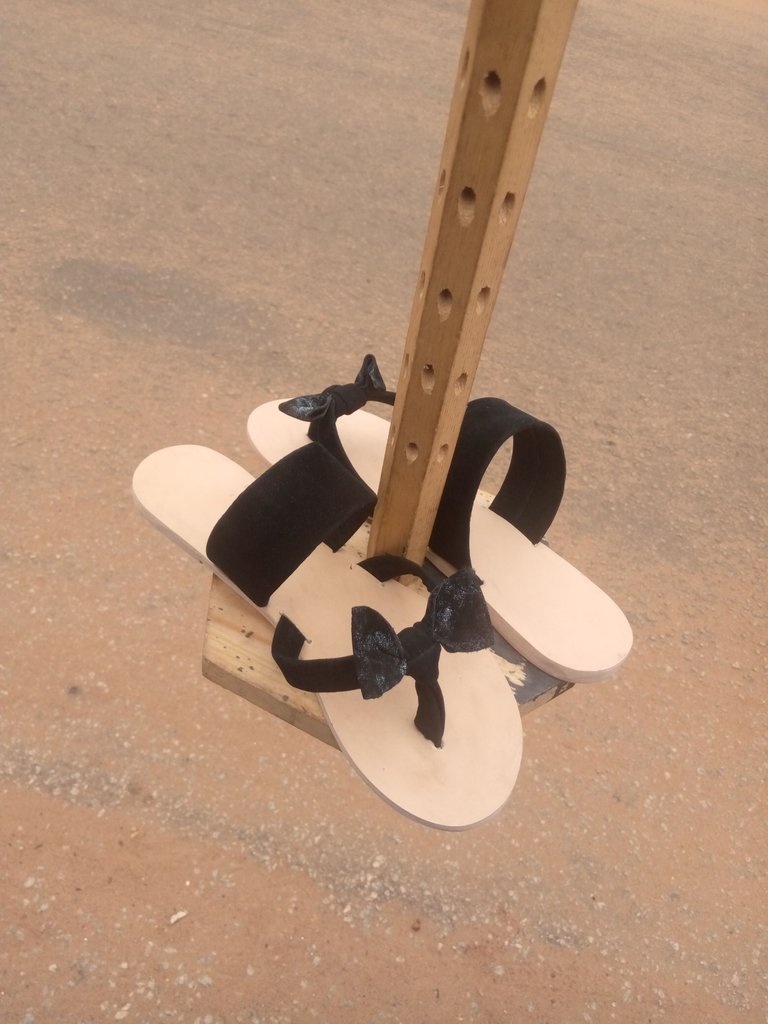 ---
---