Hemes palm for Client birthday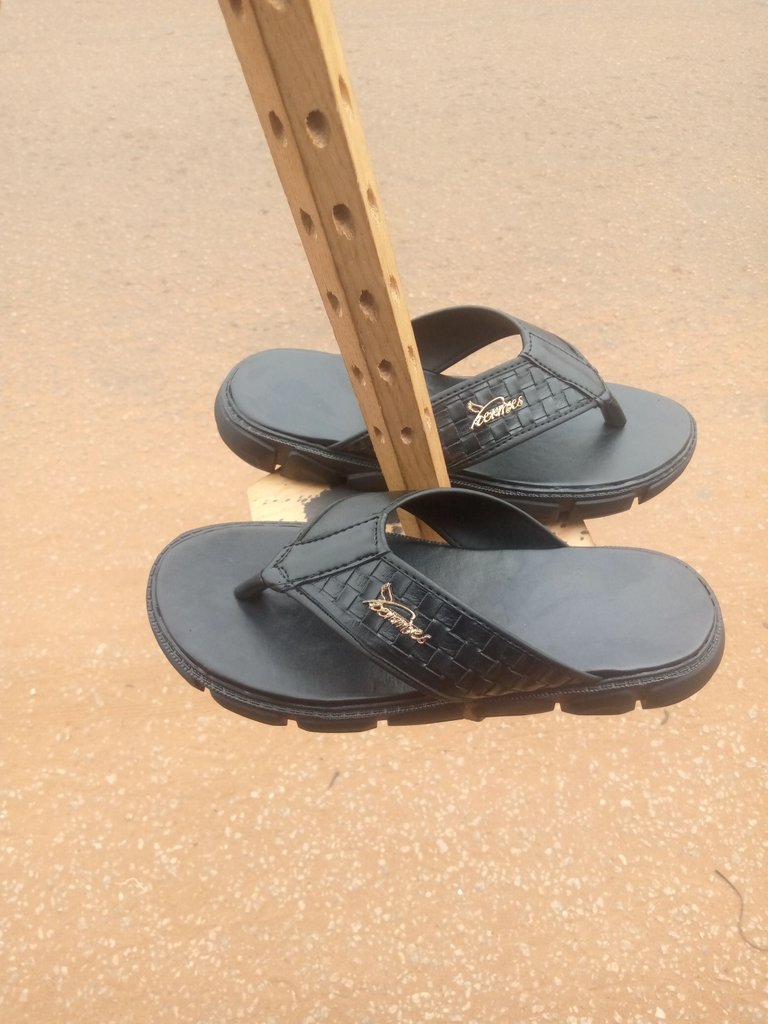 Good day Hive Blockchain
It's beautiful Monday morning,have a lovely new week.Its been a while dropping post on hive community.
One of my best customer will be celebrating his birthday tomorrow which he call me on phone yesterday that he will need a palm for his birthday celebration
The last palm I did for him is bad and he needed a new one for the celebration,he make payment immediately which I go to market today and start the work.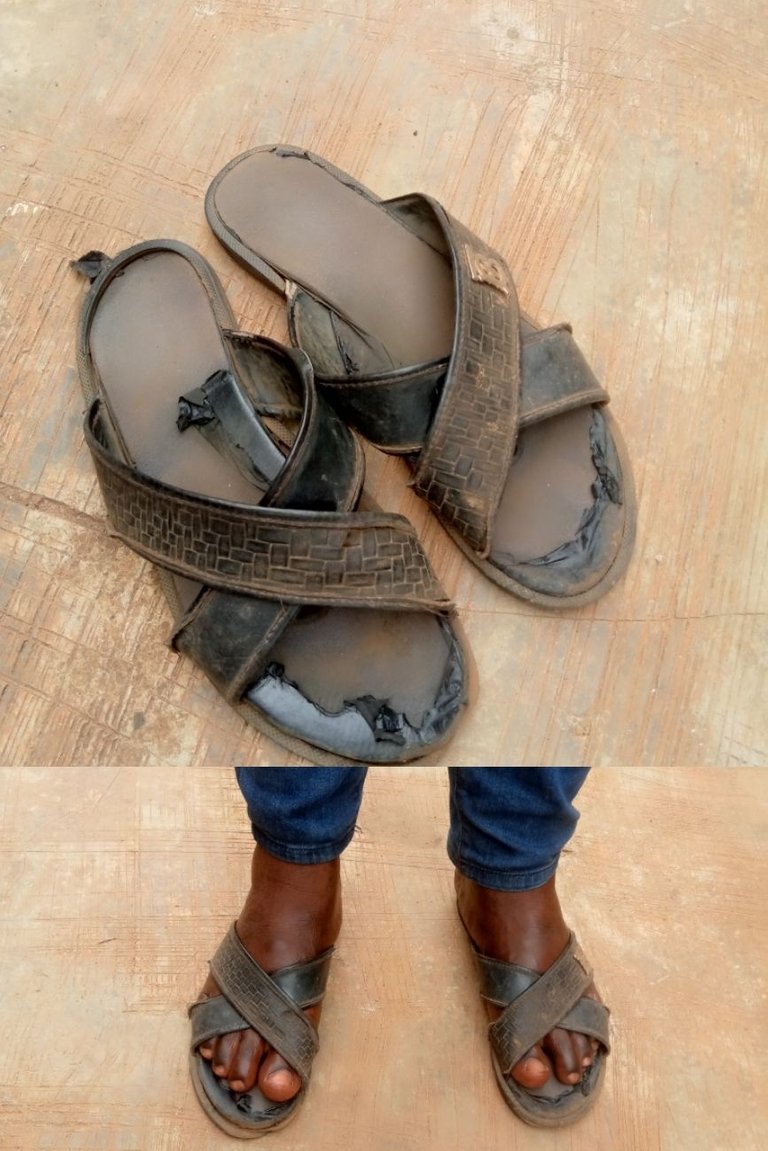 SPOILT FOOTWEAR AFTER 4 YEARS
After I get back to my shoemaking office,in other not to disappoint my client I start cutting the materials bought which the work lasted for just two hours.
Materials bought in market
Foreign sole
Marko 6
black lining
Hemes golden logo
black hose
black mat leather
Processes
In shoemaking,a footwear comprises of three segment
° UPPER
° INSOLE
° AND SOLE
in this post we are making a V slippers upper using mixed leather
MAT and FIERCE LEATHER both in black colour
Now to make our upper by cutting the fierce leather and mat to particular shape,cut your thick lining and apply gum then merge the two together to form a V shape.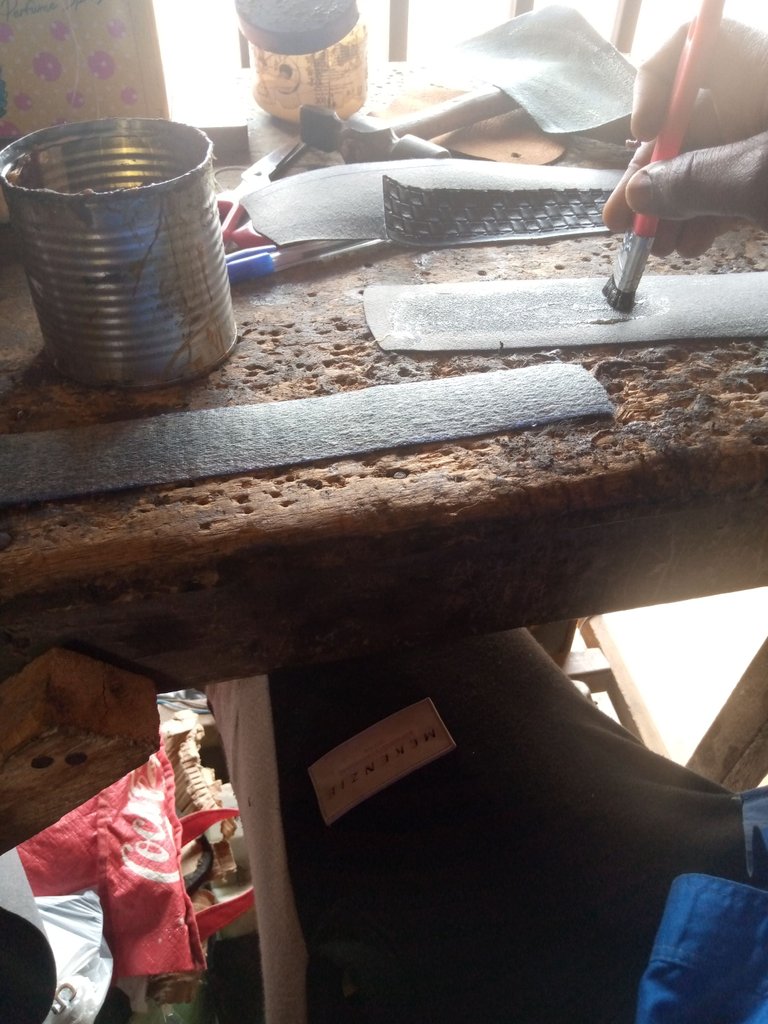 Now proceed to cutting of the thong of the palm to hold the two mixed leather together.
After attaching the thong,you will sew all with sewing machine.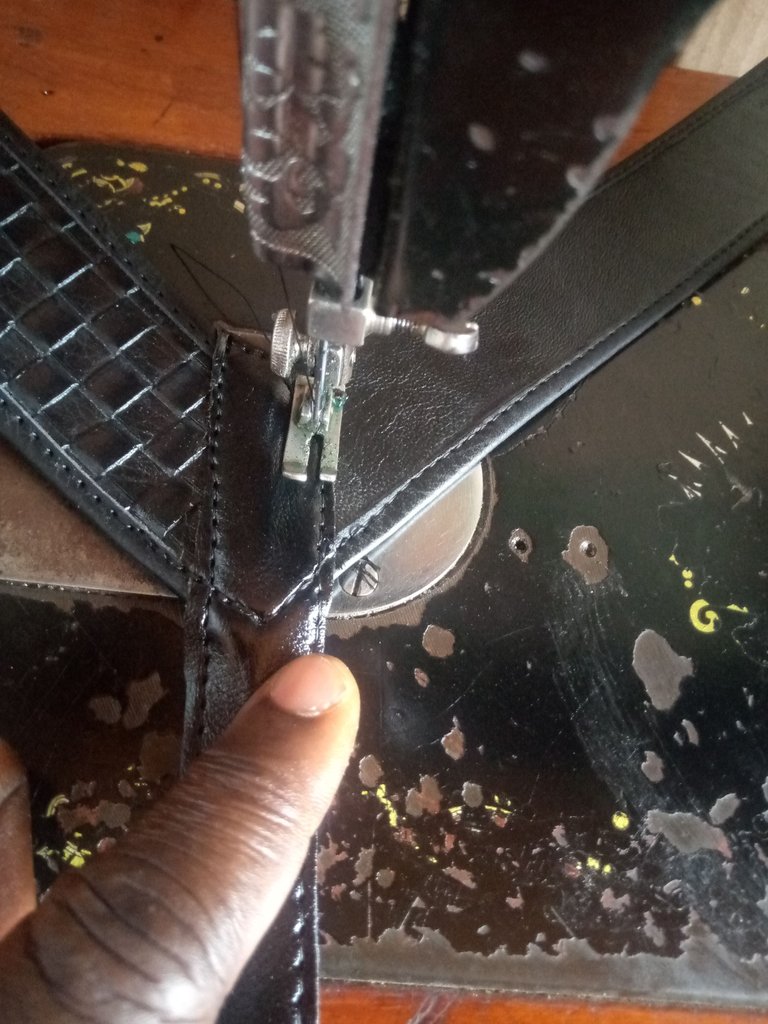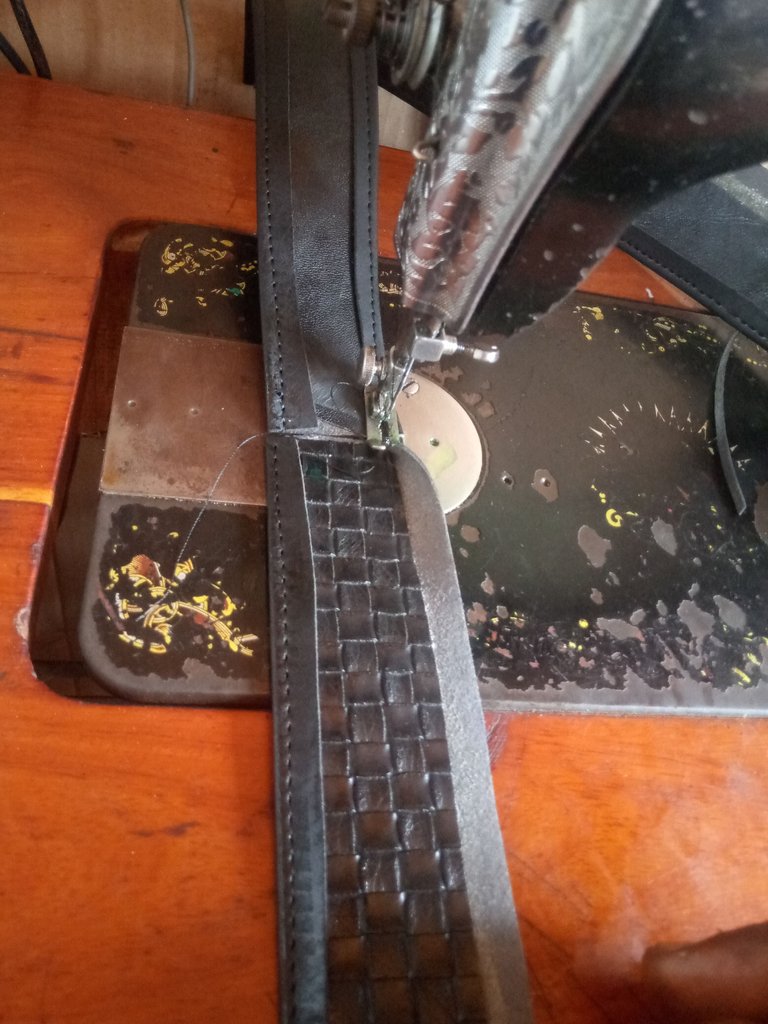 we are through with the upper now we proceed to our INSOLE
An insole of this particular footwear will consist just our Marko 6 and black lining
we have different types of Marko sizes depending on how we want the palm to have weigh,my client request that he want the palm to be light on his foot.
That is why we using Marko 6 here compare to other Marko 8,10 and so on.
Now we will cut the particular Marko 6 and lining then apply gum to both surface
we will gum it together and fold the edge's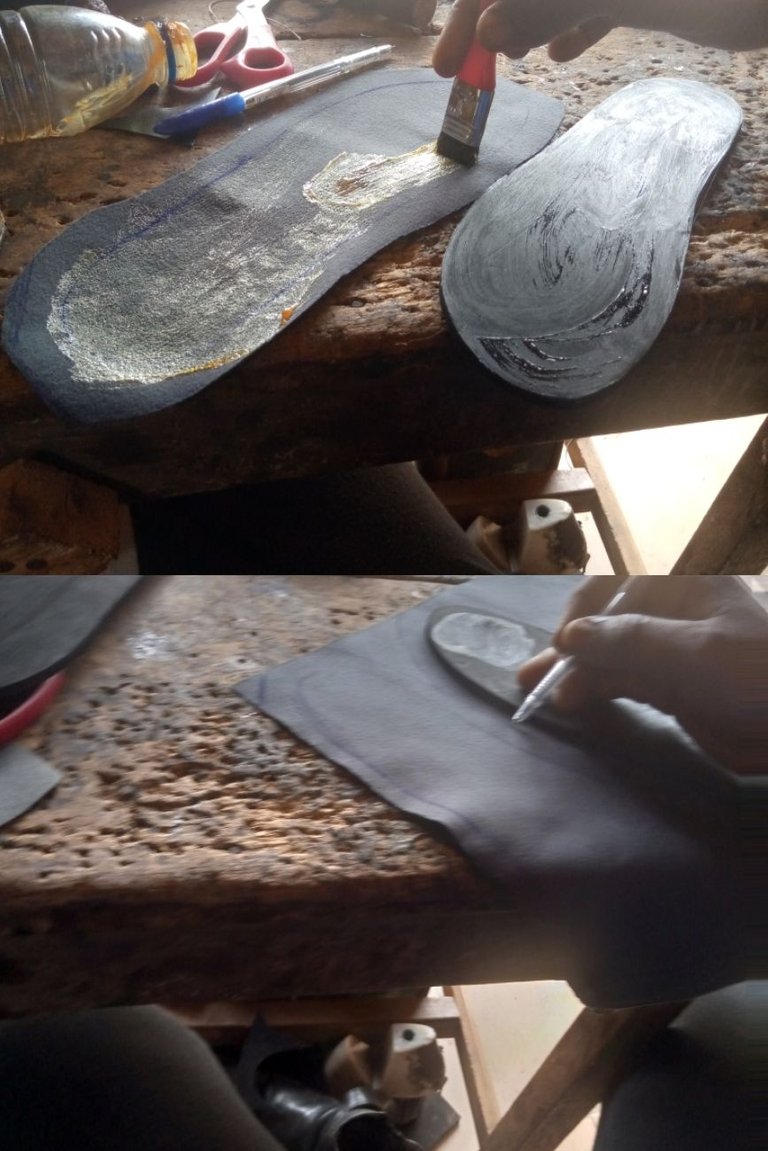 THE SOLE
In this footwear we are using a readymade sole which there won't be much stress comparing to build sole using NORA and others.
now our upper,insole and sole now ready,we Should attach all together to form our footwear,we will first pick our insole and punch it using our hand punching equipment,then we proceed by picking our ready upper and fix it inside the punched hole.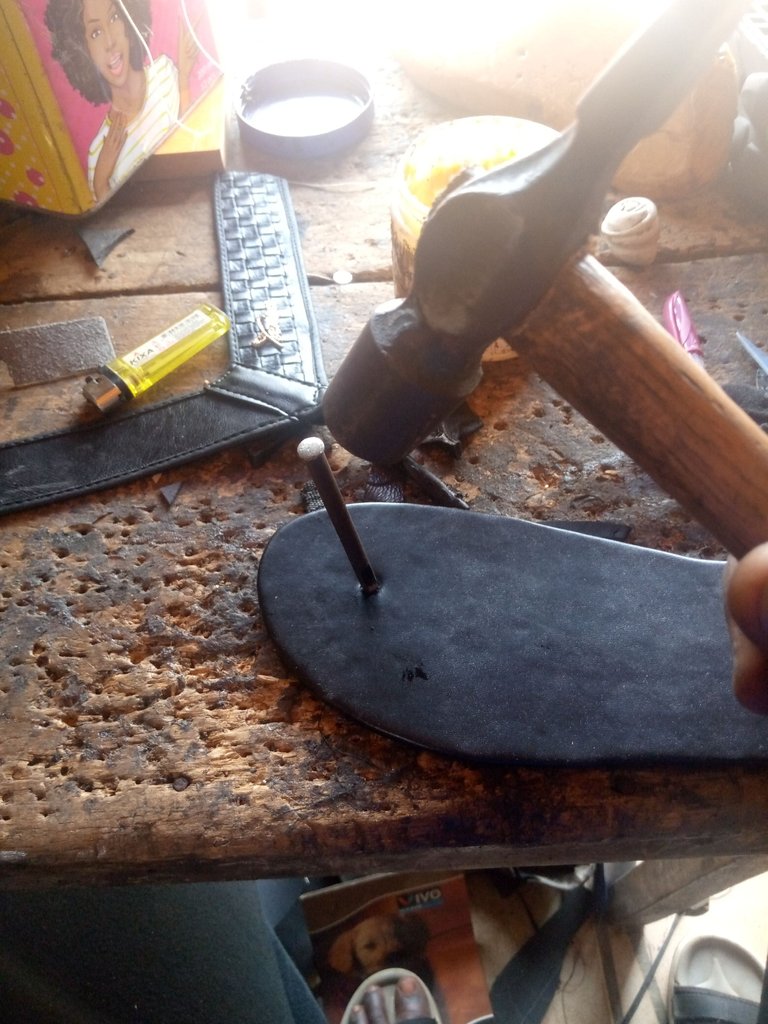 After that we move to LASTING process by applying gum to the edges of the upper and the insole,now apply Gum to both the palm and our readymade sole then gum together.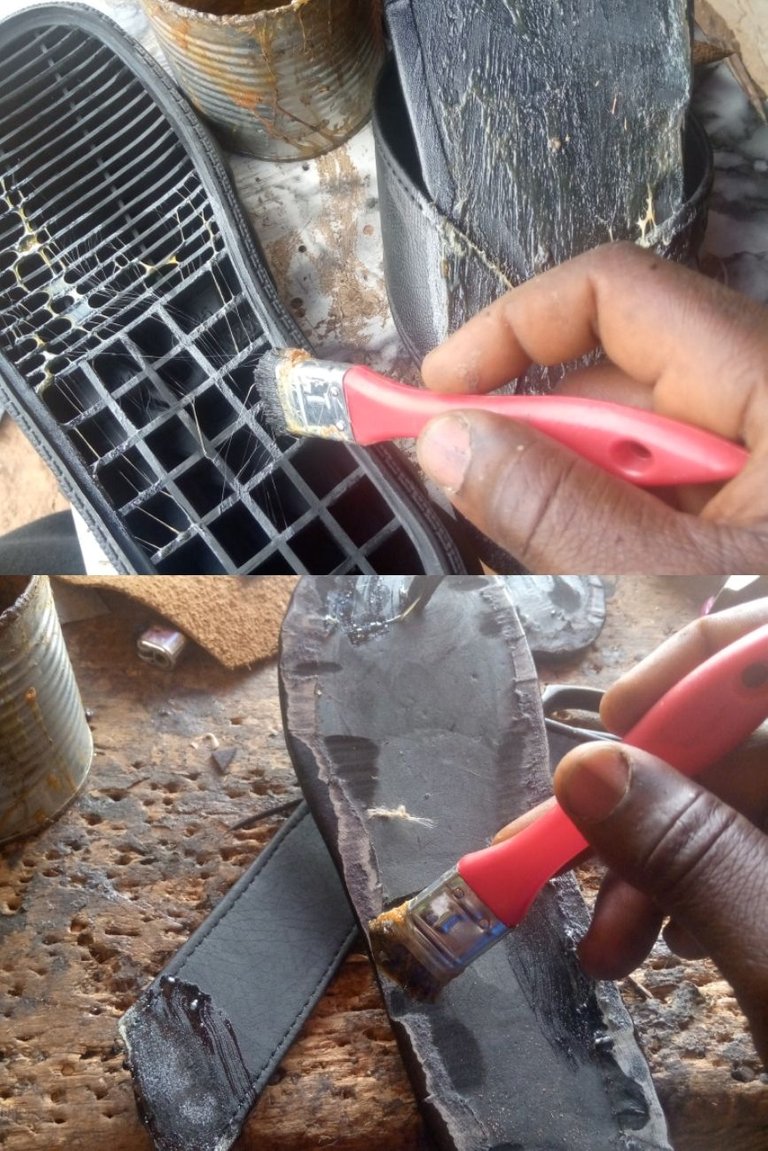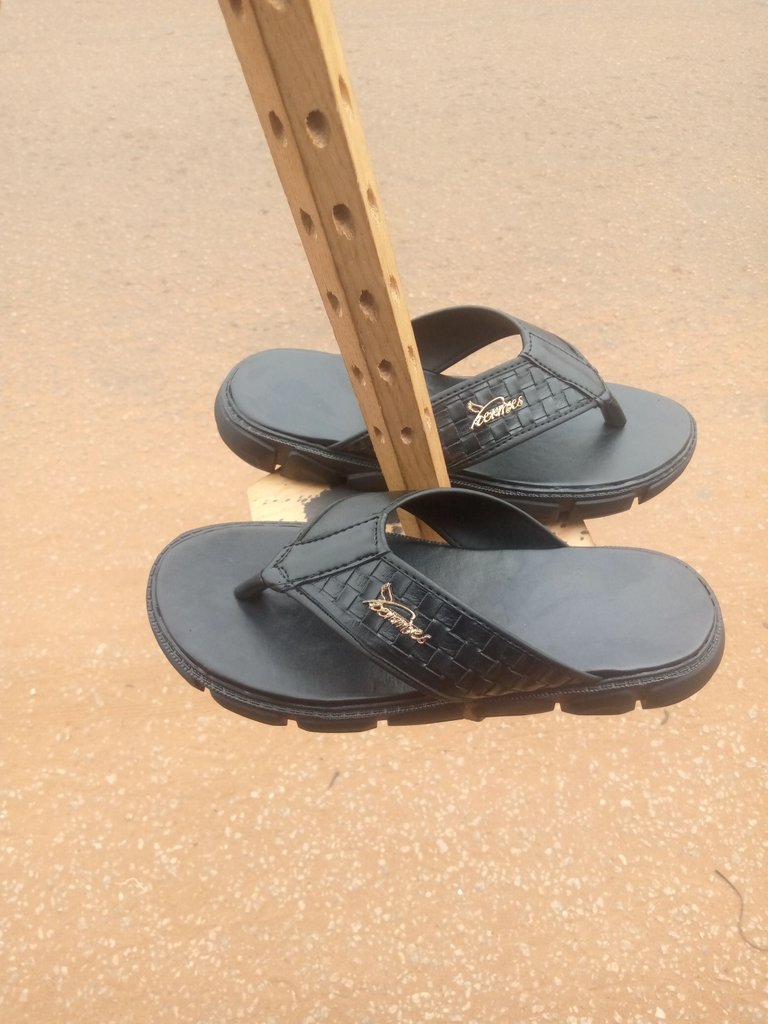 Now birthday palm now ready before 2 hours


Image source
You can follow and reblog for quick notification of post
THANK YOU ALL
---
---