Happy birthday to ME | Gifting myself a footwear as birthday present<palm making>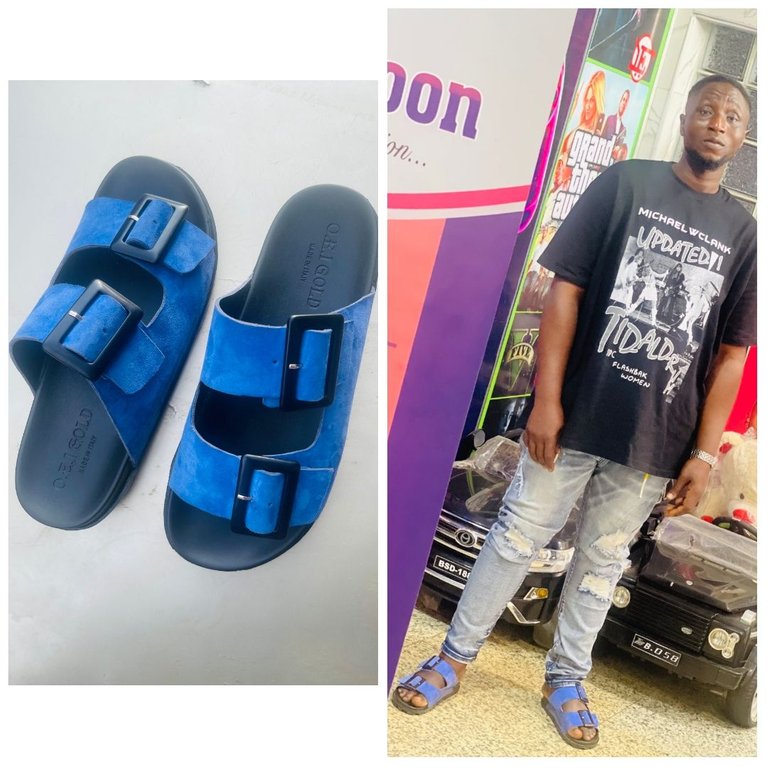 Good morning lovers and happy new week
As a shoe cobbler and CEO of RS FOOTIES,Am celebrating my birthday today and I decided to make a footwear for my birthday for adding a year plus to my new age.I request a prayer from all hive communities.
Material used in making my birthday gift
√ Open and close sole
√ Buckle
√ Blue suad material
√ Black lining
√ OCI gum
√ Gum brush
√ Scissors
√ paper
√ pen
Process:
Get a paper to cut out your footwear pattern and place on your blue suad material and draw out using pen.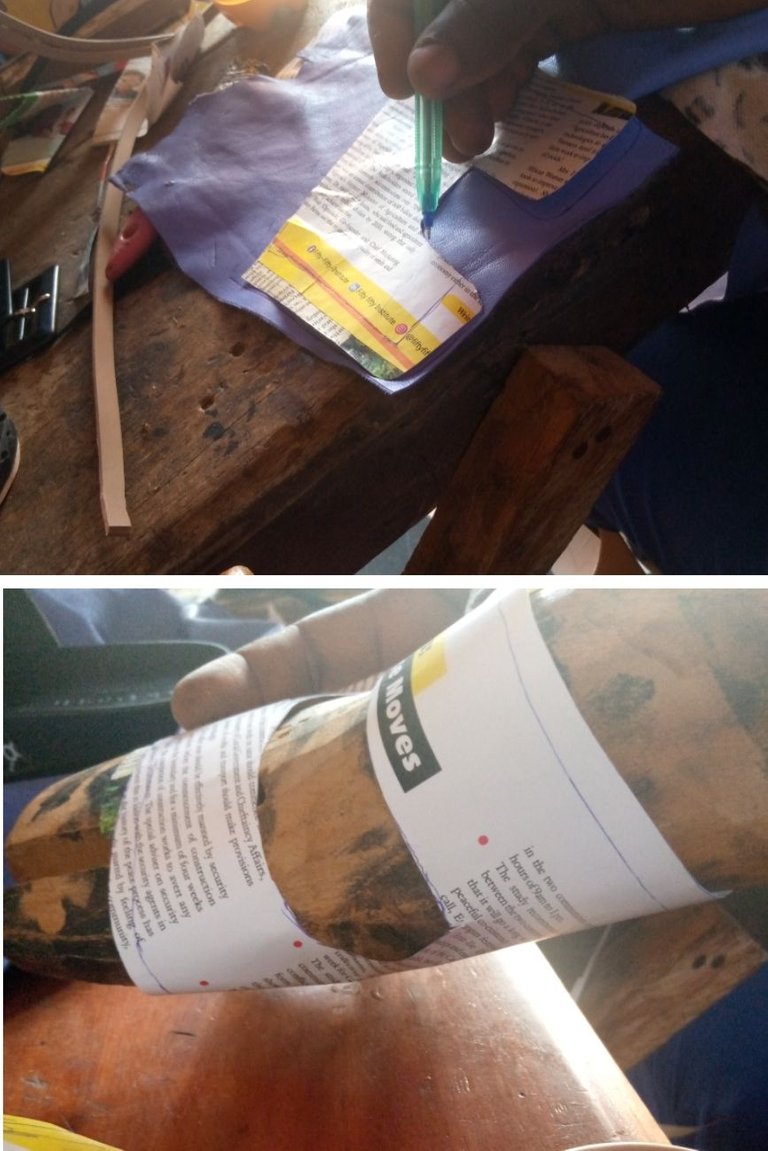 Then use your scissors to cut your blue suad out after tracing with pen.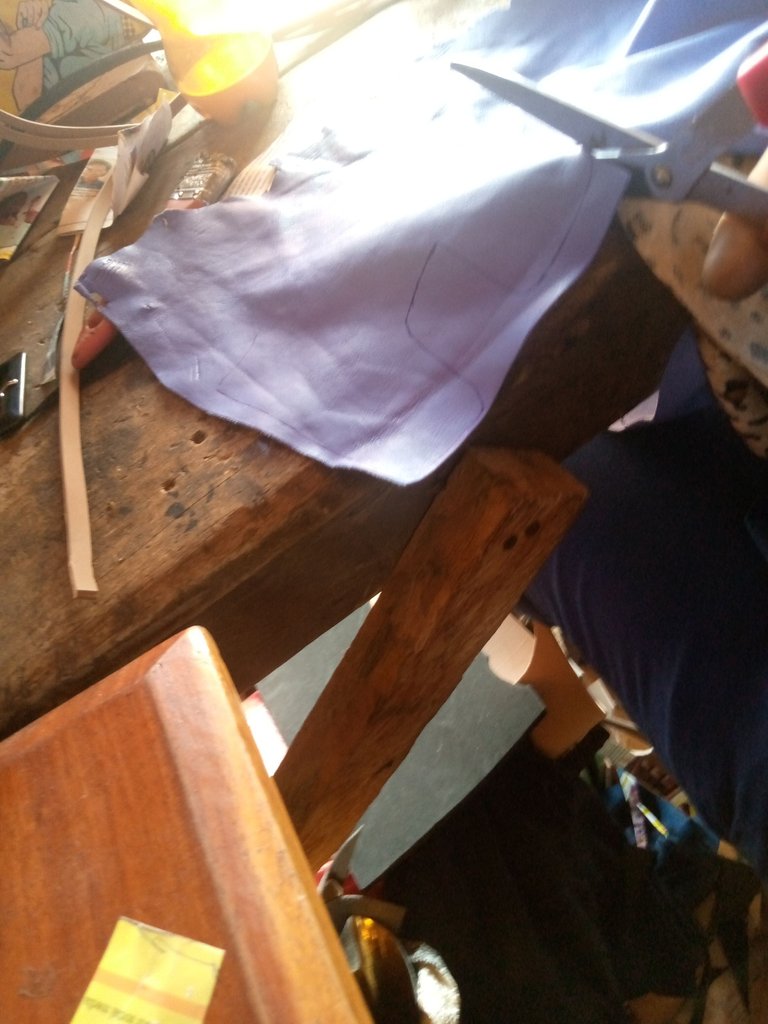 Cutting out your suad material
Next is to apply gum to both the suad and lining then gum together and cut it out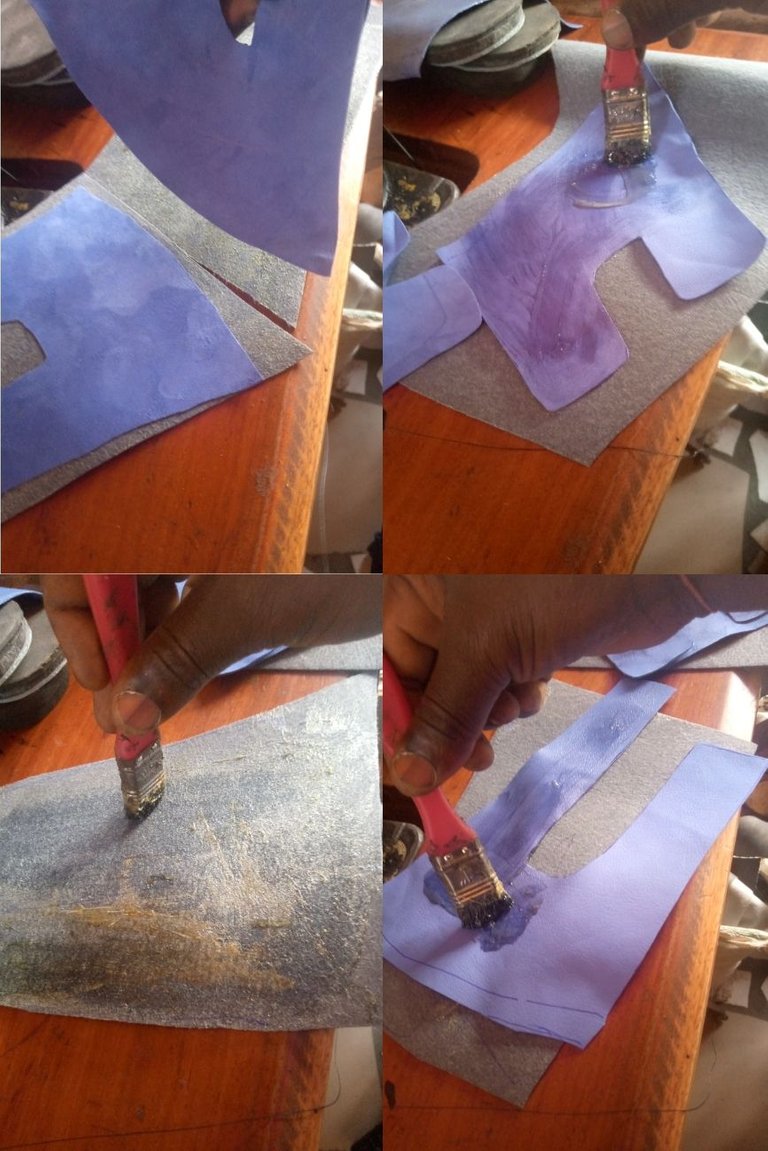 Applying gum to your suad and lining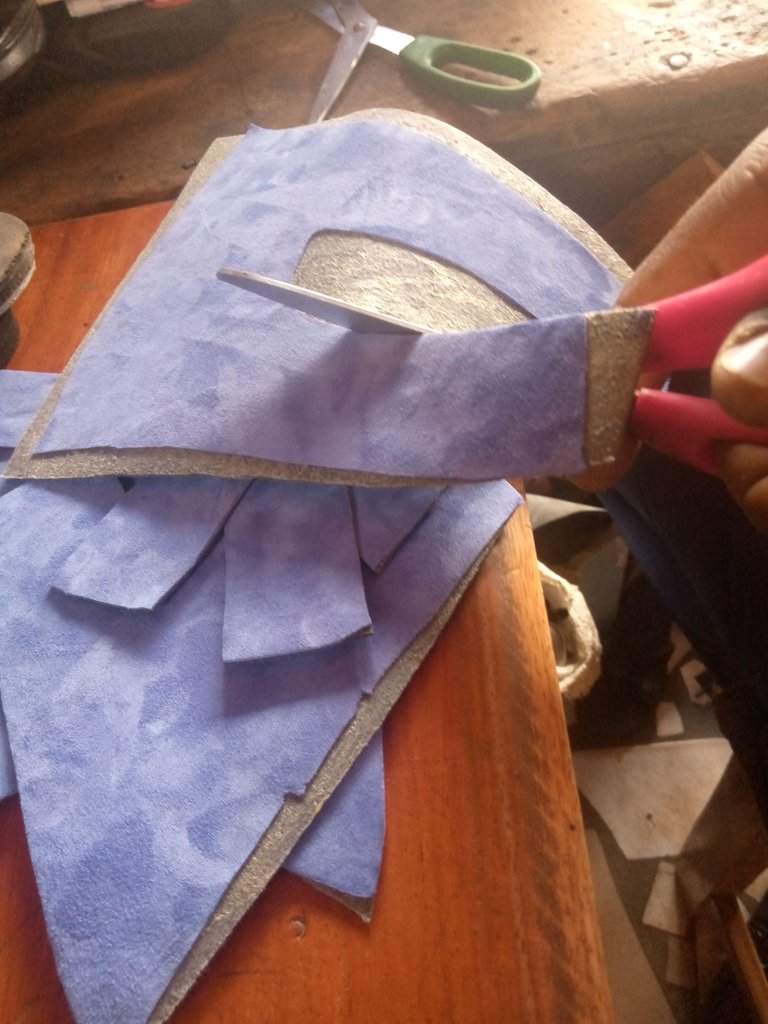 Cutting your upper out for lasting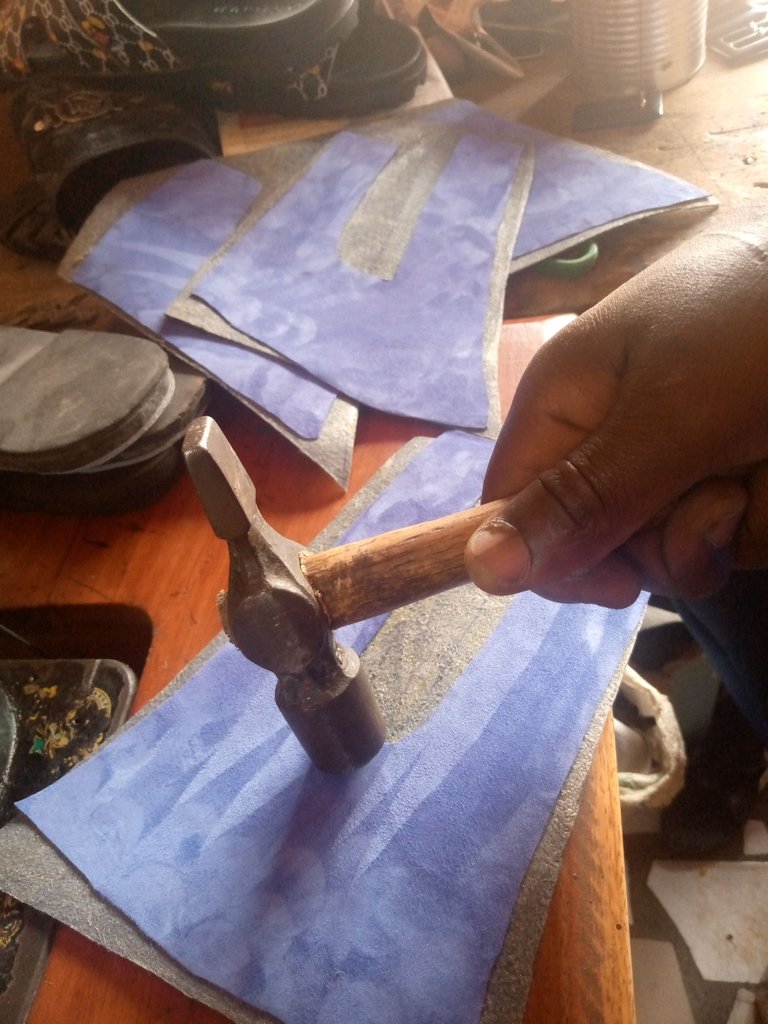 Hitting with hammer for proper gumming
Fix the two pair buckle to your suad and last your upper to your open and close sole.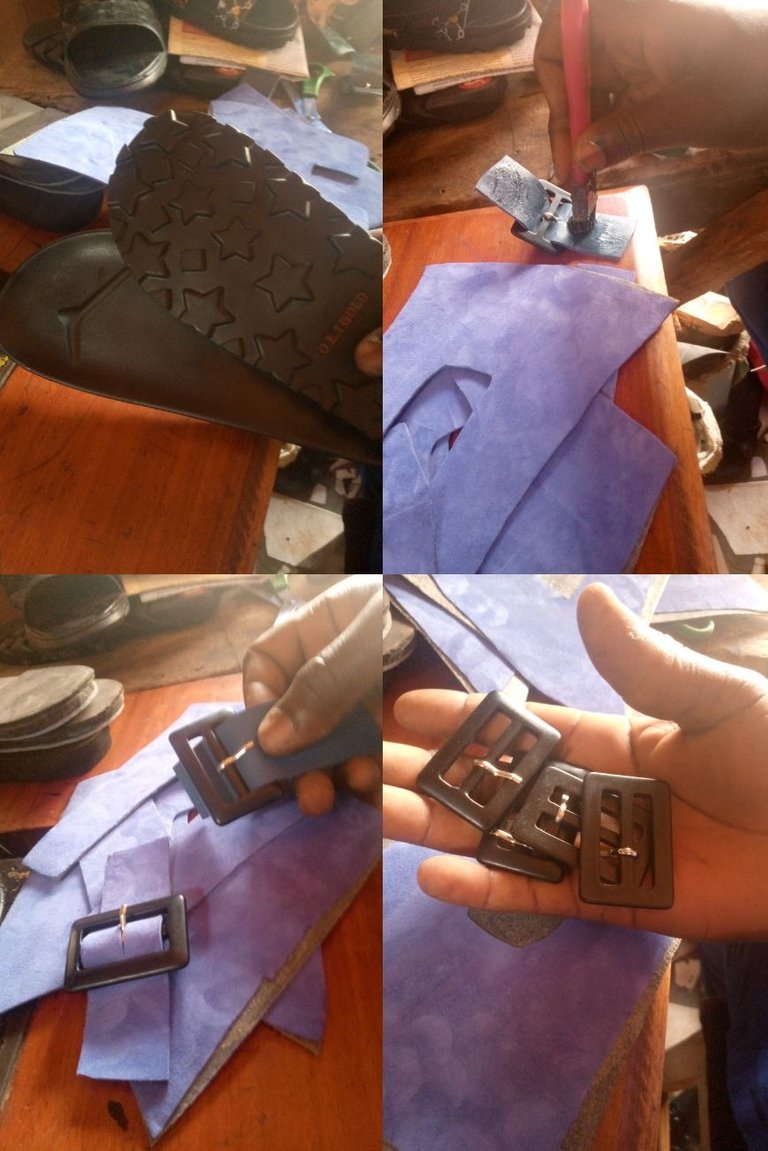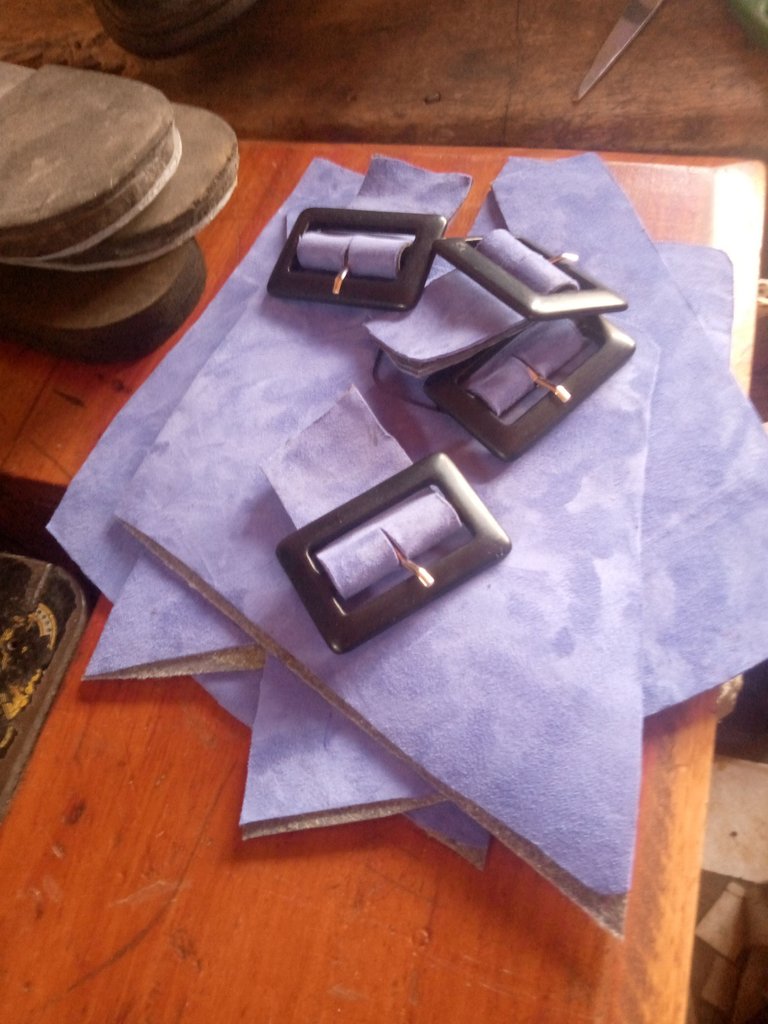 Upper ready for lasting
After lasting,apply Gum to the top and sole then gum the sole and top together and hit with hammer.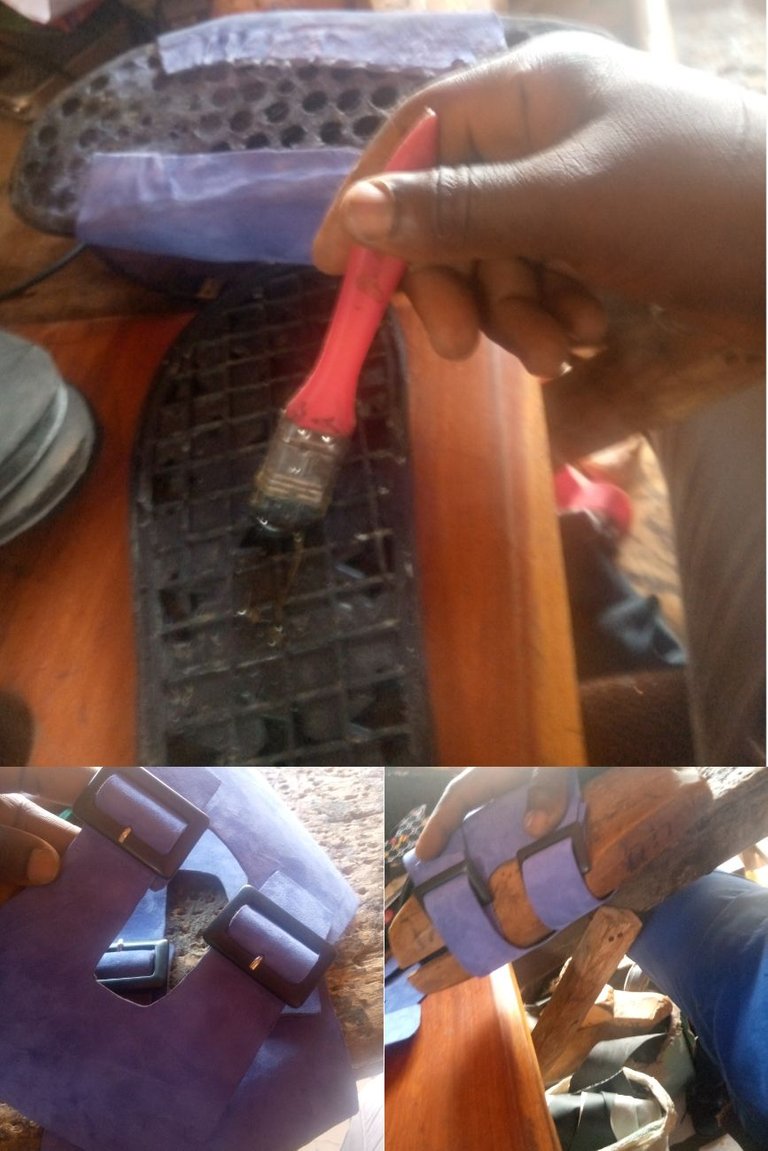 Applying gum to both sole and upper for palm finishing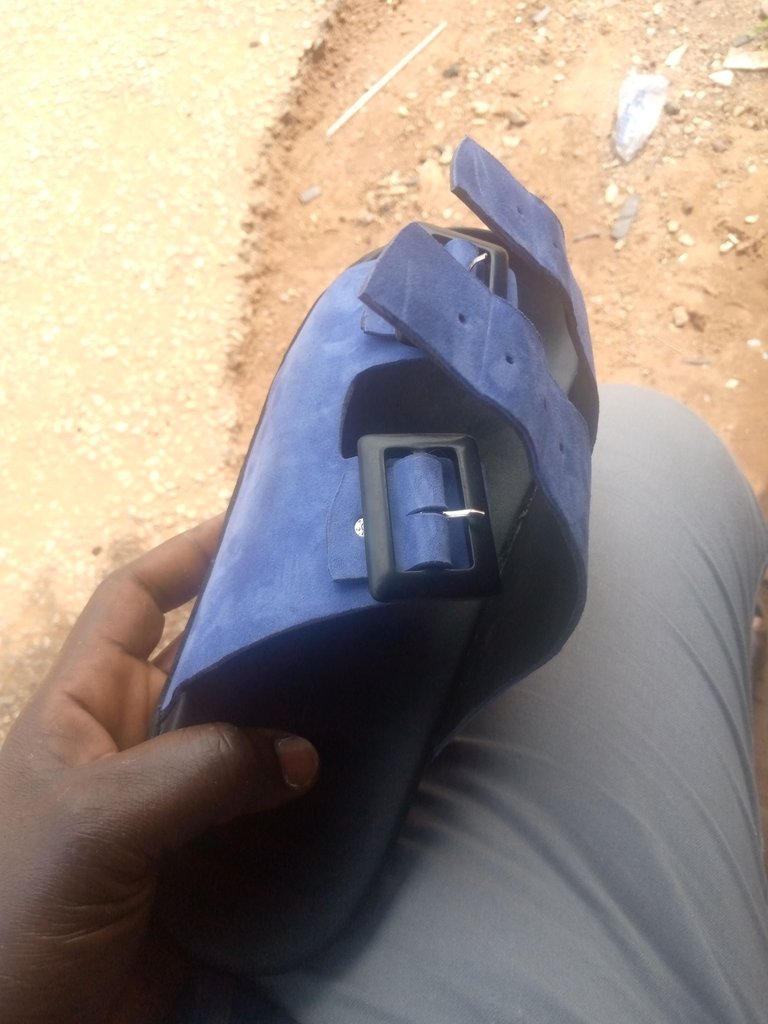 Footwear now ready
Birthday is celebrated once in a year and I decided to present myself a pair of palm to wear on my birthday since no much gift received.
I WISH MYSELF MANY MORE OF IT IN GOOD HEALTH AND WEALTH.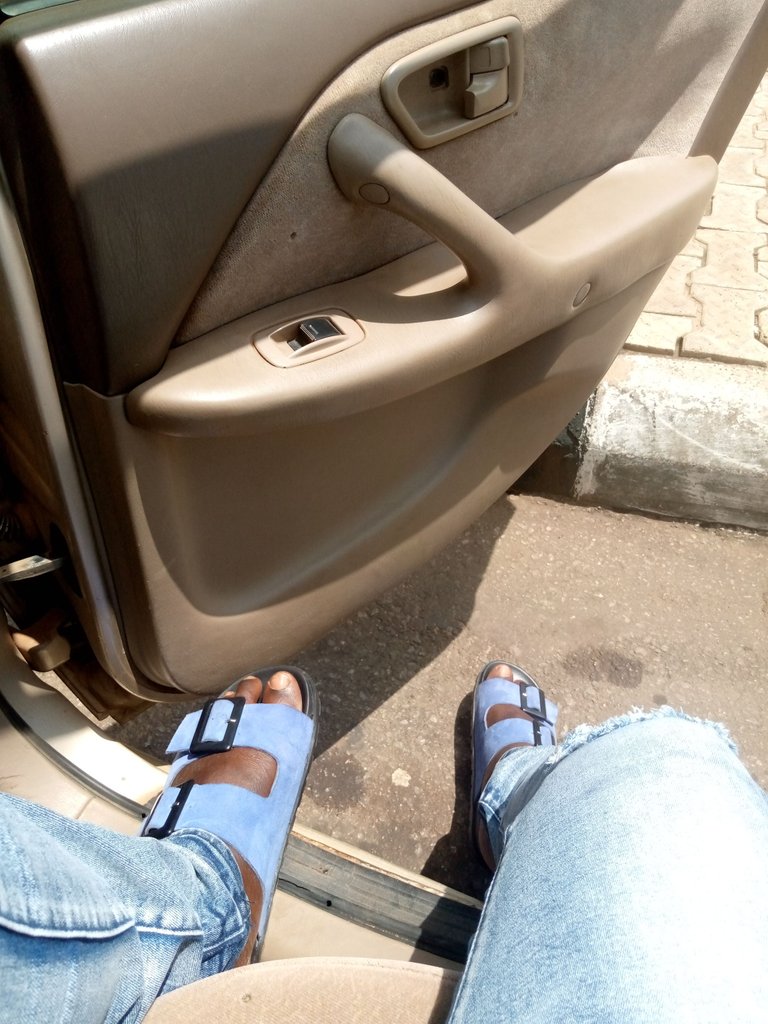 Birthday palm now ready for celebrant
thanks for your time and thanks you for reading my post.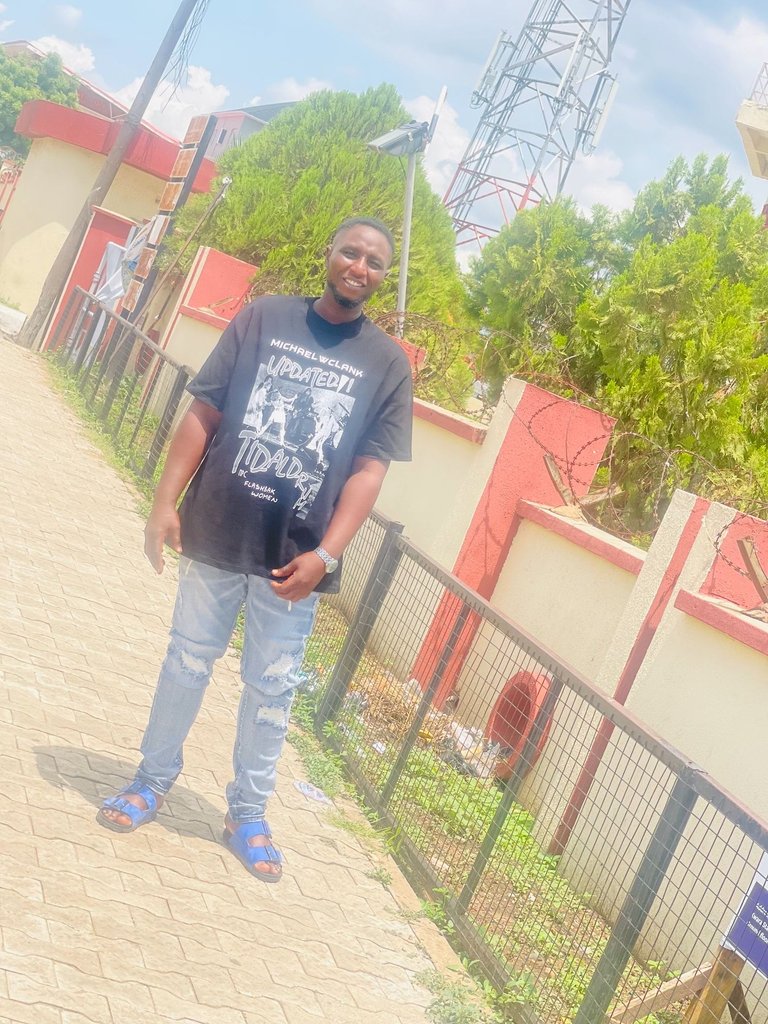 Have a lovely day ahead
Bye.
---
---