HALFSHOE FOR MY BEST FRIEND WEDDING CEREMONY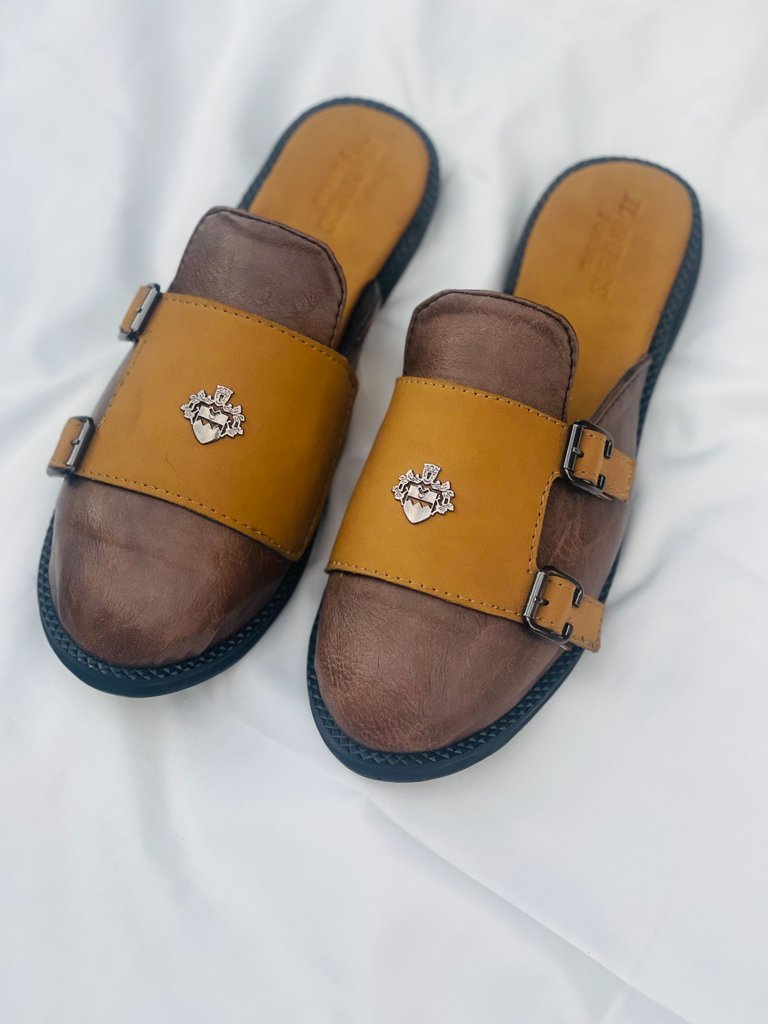 GOOD DAY HIVE BLOCKCHAIN
You are highly welcome to my blog,I wish you have a wonderful day ahead,it's another beautiful day and I need to show my excitement to the community how my best friend is preparing to get married.We have been friends from primary school level till now.But after secondary we went to a different university which cause a bit distance from our friendship but we still find time to communicate.
fortunately we where posted to the same state for National youth service Corp (NYSC) And after NYSC everyone choose a different career which he know me as a shoecobbler since our secondary level.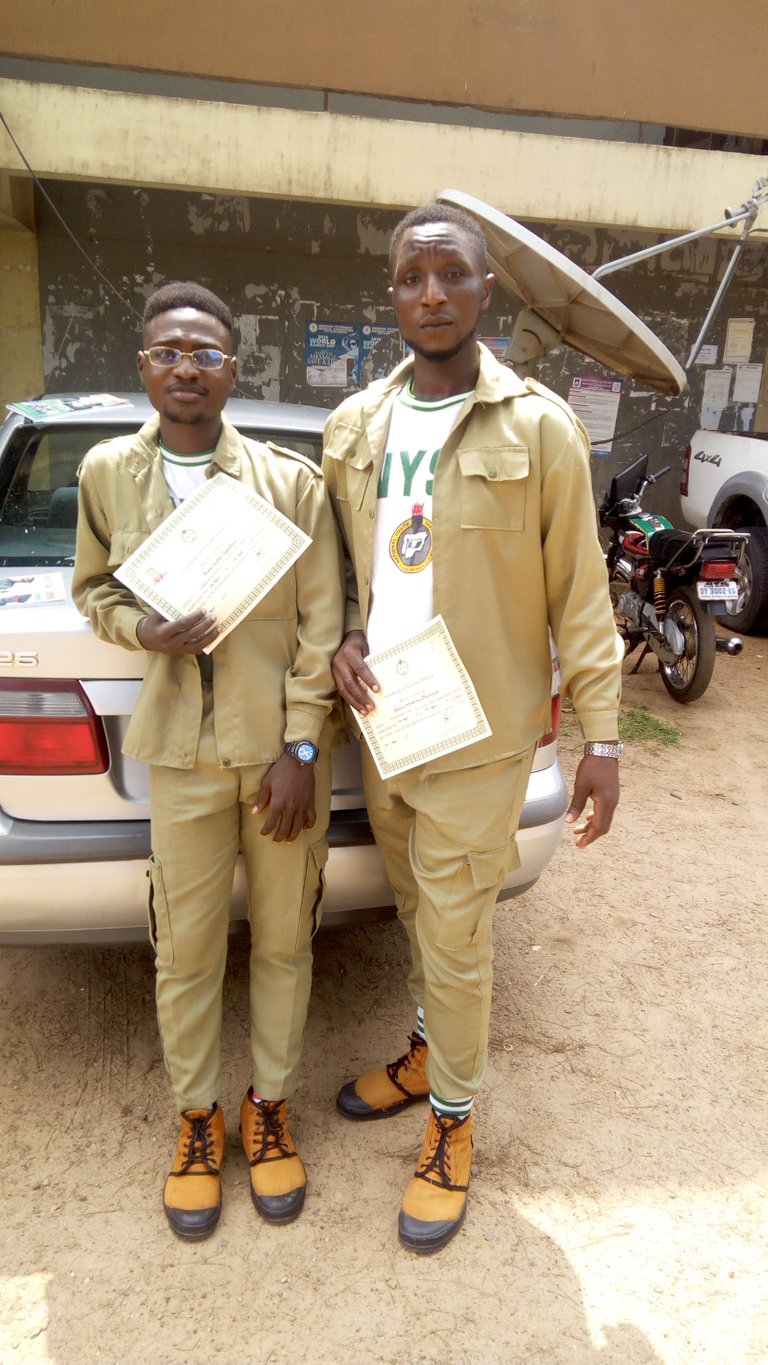 He put a call on me to make an halfshoe and a shoe for him that he will be doing his wedding ceremony this coming Saturday.
I was so excited and quickly goto market to buy necessary materials and finish the halfshoe.after am done with the Halfshoe,I can't keep the excitement but to share the community.
MATERIAL
Brown leather skin material
Nude colour material
Crown logo
Two pair of logo
Marko 2,Marko 6 and fiber
wet and Nora
HOW I MAKE THE HALFSHOE.
Getting your halfshoe shape ready and trace on your brown material then cut it out using scissors ✂️,apply gum to the edges of the brown leather and fold round.Now we move to the linen process by applying gum halfway to both upper and black linen.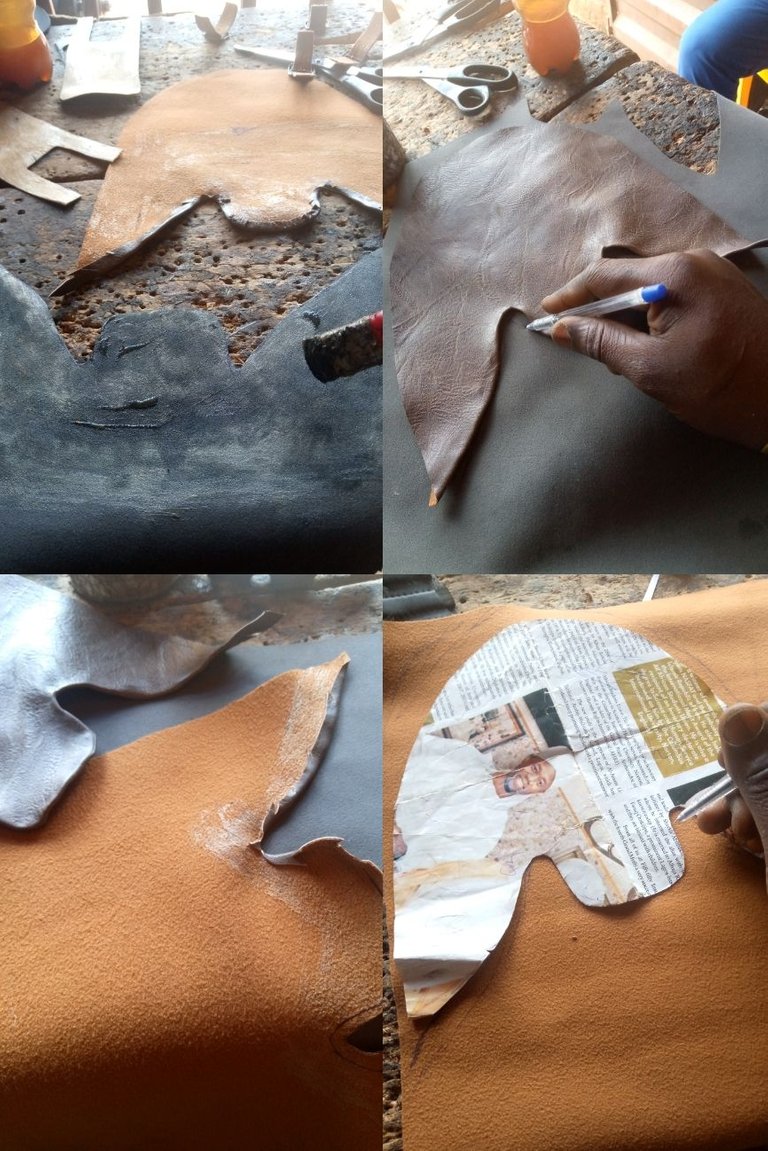 Next step is to gum together and sew the edges using your sewing machine and cut out your two buckle design on the shoe then sew it.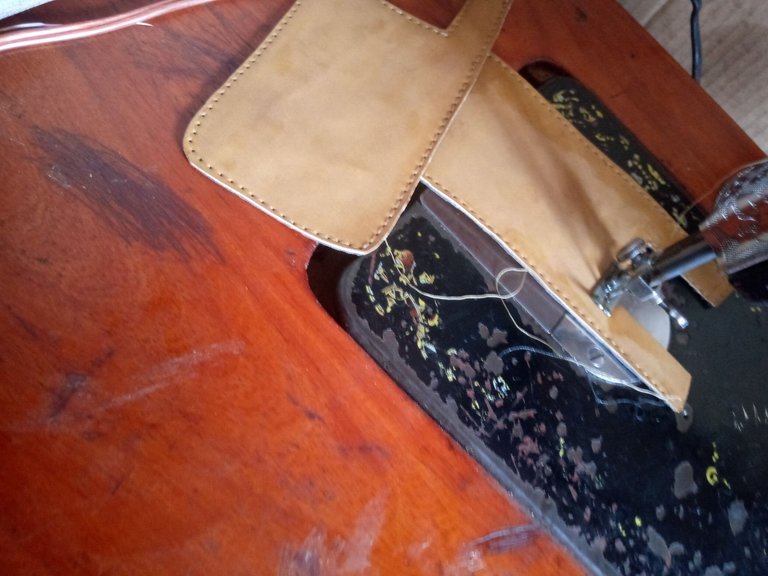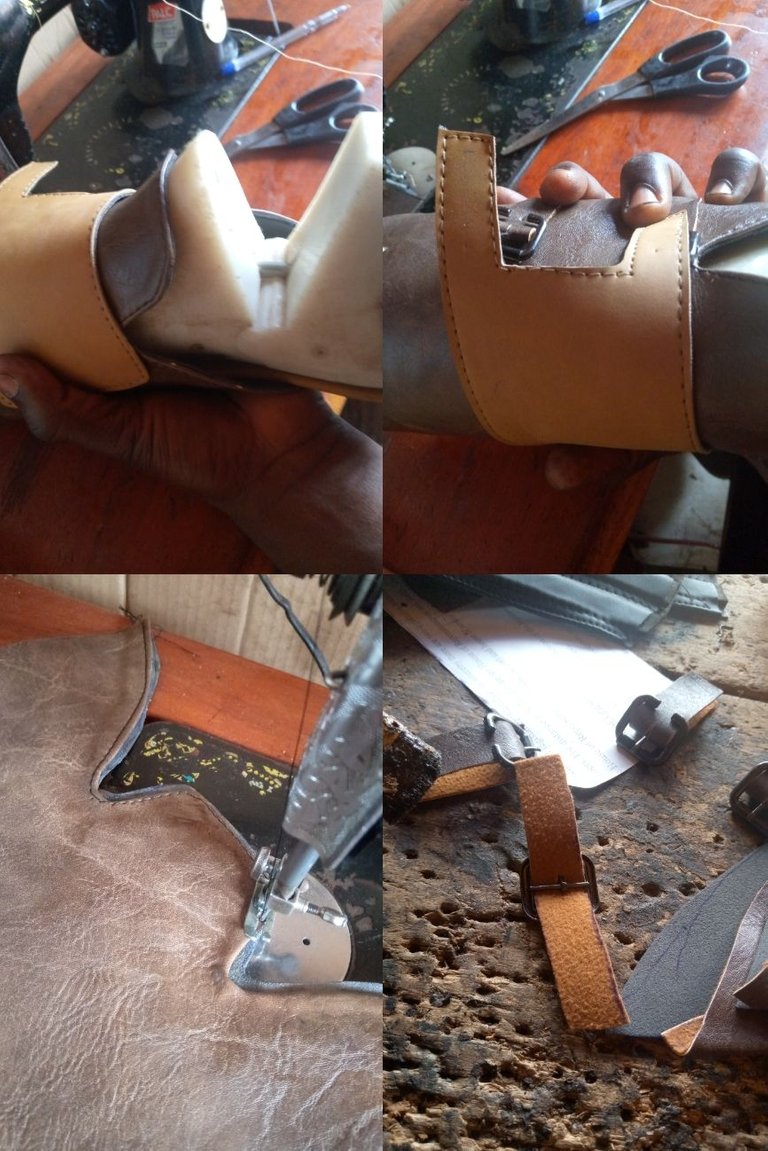 We will cut the insole by cutting out our fiber and measure it with the normal we want to use for the sole,after making our insole and sole we will last the top by setting the two buckle design sewed to the Halfshoe.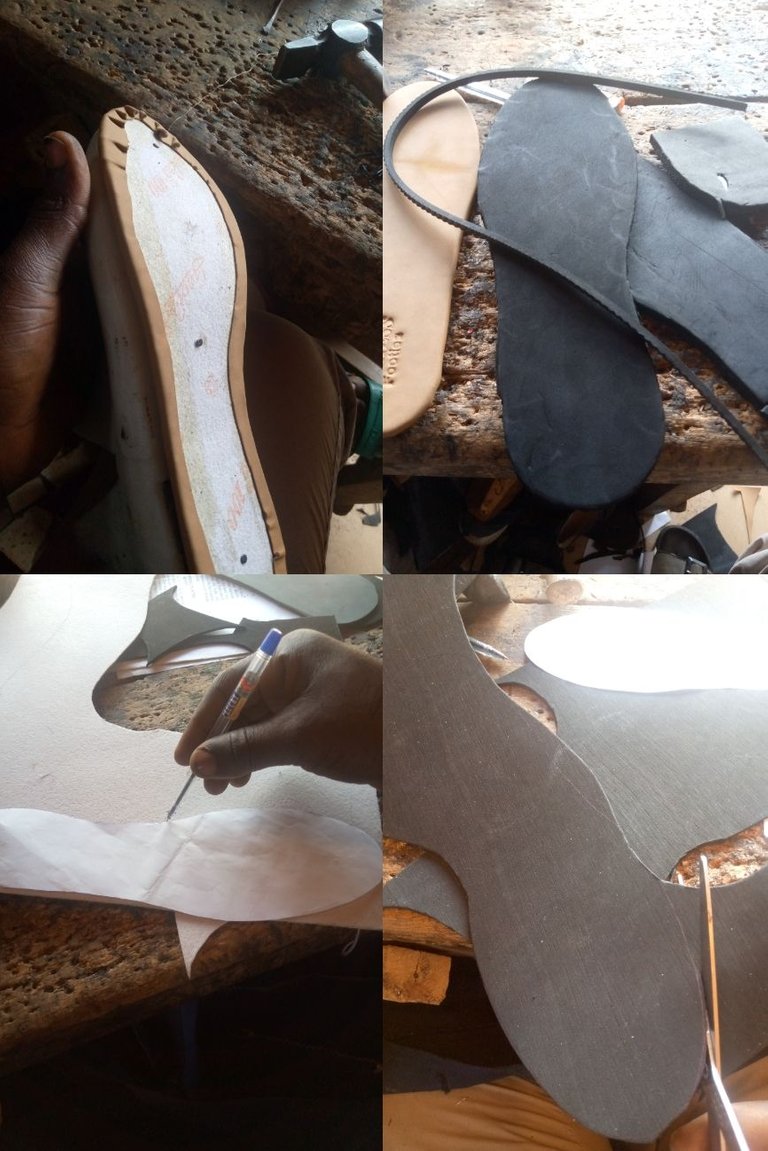 Now the upper now ready and insole already nailed to the shoe last.Application of gum for lasting and move to the filing machine to smooth the down part of the halfshoe.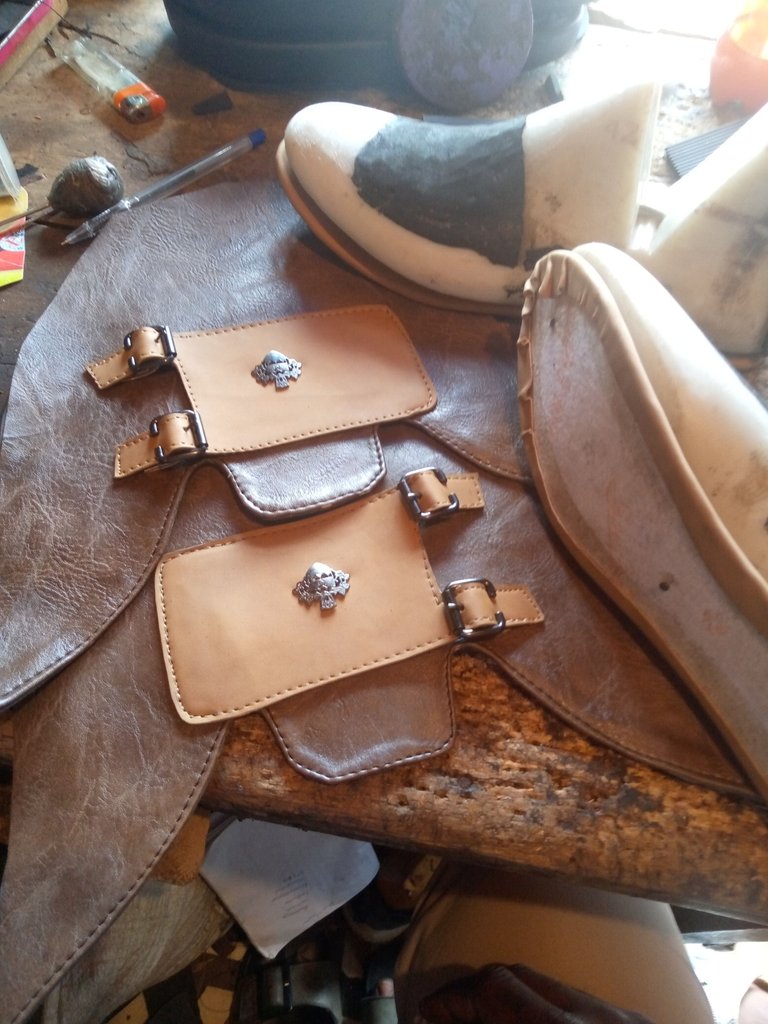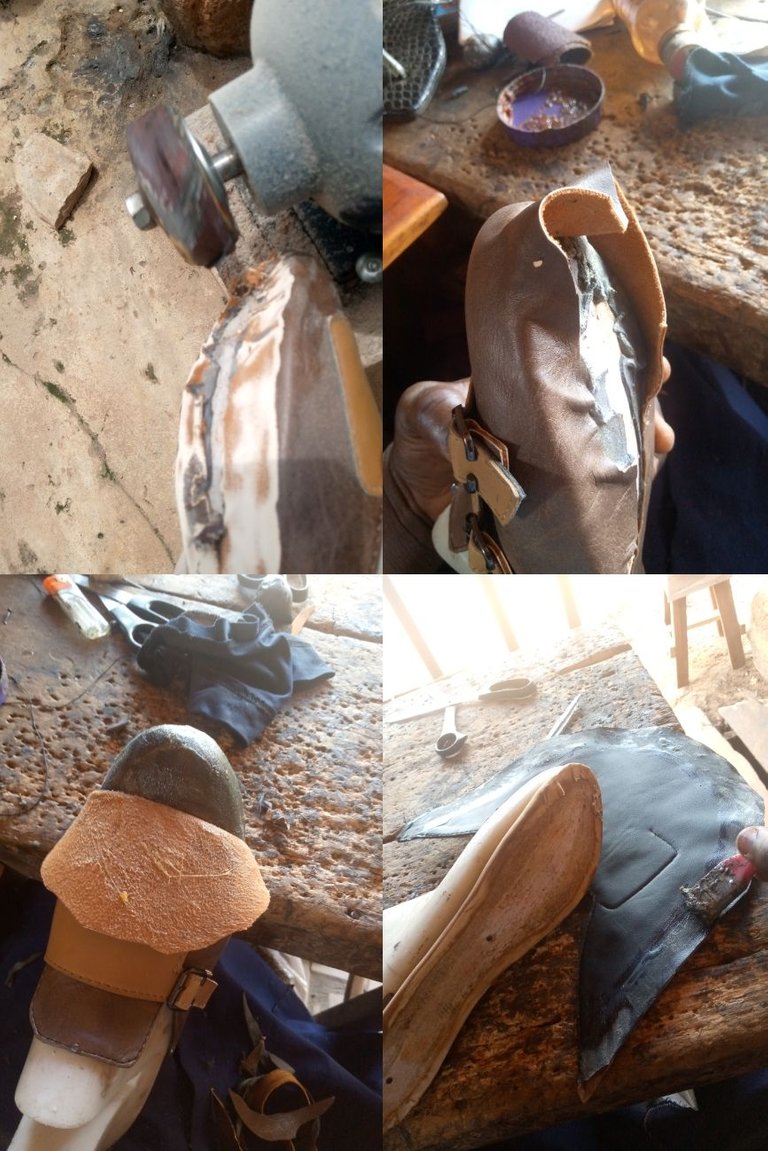 Lastly we will apply gum to all them wet the halfshoe to the sole then file the edges of the shoe and the shoe now ready.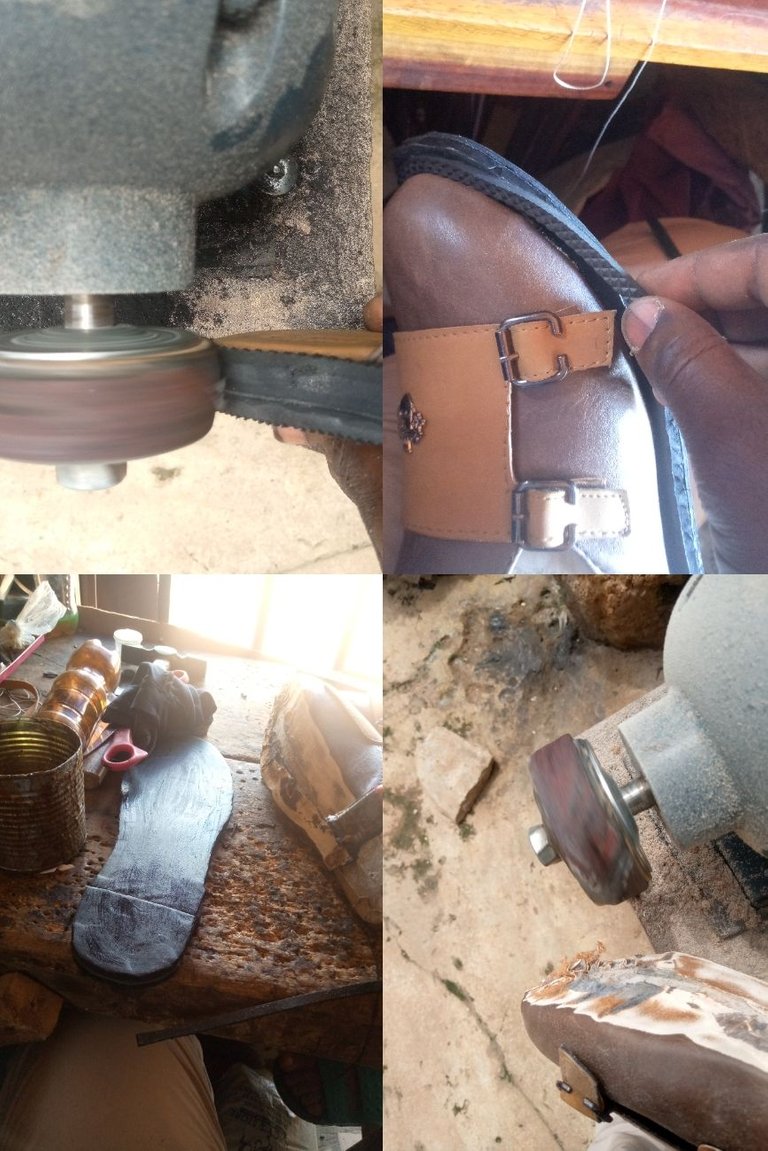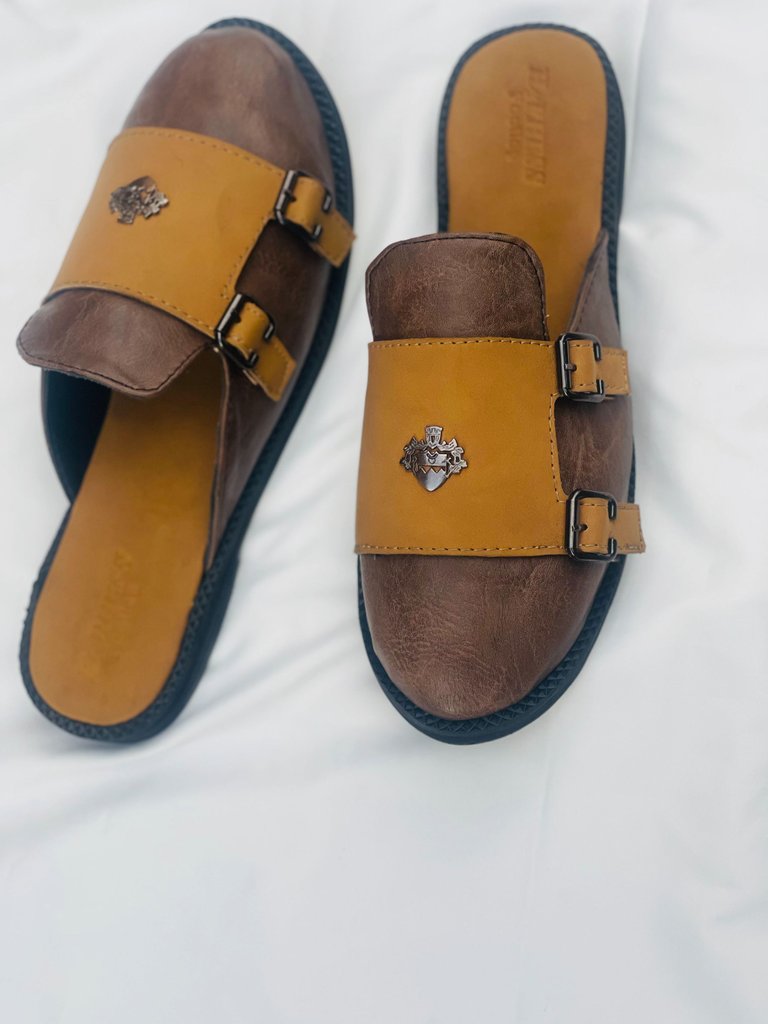 THIS IS THE POST OF THE HALFSHOE FOR MY FRIEND WEDDING CEREMONY
I WILL BE POSTING THE SECOND SHOE SOON.............
---
---