DIY ON HOW I MAKE A SUAD LEATHER PALM (RS FOOTIES)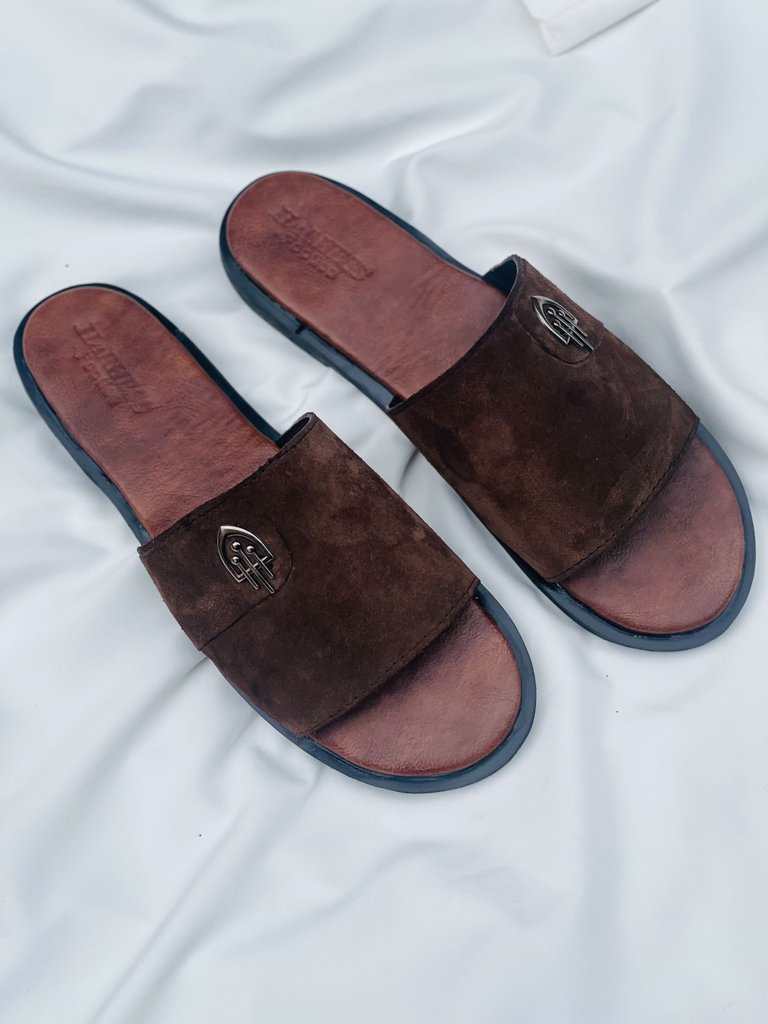 Good morning lovers
it another cold Friday morning,hope everyone on this community doing fine,I wish you all a lovely day ahead.Its been a while posting on this community,this post will be showing how I make a brown suad cover palm.
The steps and processes with materials will be stated on the post but before we proceed I will like to dictate six secrets in Shoemaking which the video will be drop on my next post.
✓ Sewing process.
✓ Gumming procedure.
✓ lasting trick.
✓ Customer management.
✓ Time challenges.
✓ Application of heel 👠
Those are the secret in shoemaking which a shoemaker should take into consideration while operating his or her business.Now we can go back to our current post of how I make a suad cover palm.The materials and processes are expanded below.
MATERIALS
NORA MATERIAL
HEEL
MARKO 8
BROWN LEATHER
WET
BROWN SUAD MATERIAL
LOGO
THICK BLACK LINING
In making any shoe making,we have three stages in any shoe:
• upper
• insole
• sole
we are making use of Nora material for making our sole, cutting of our Nora to a particular shape and cutting of the heel tyre.file the bottom of the SOLE and heel Using your filing machine for proper gumming.Then apply gum and attach together.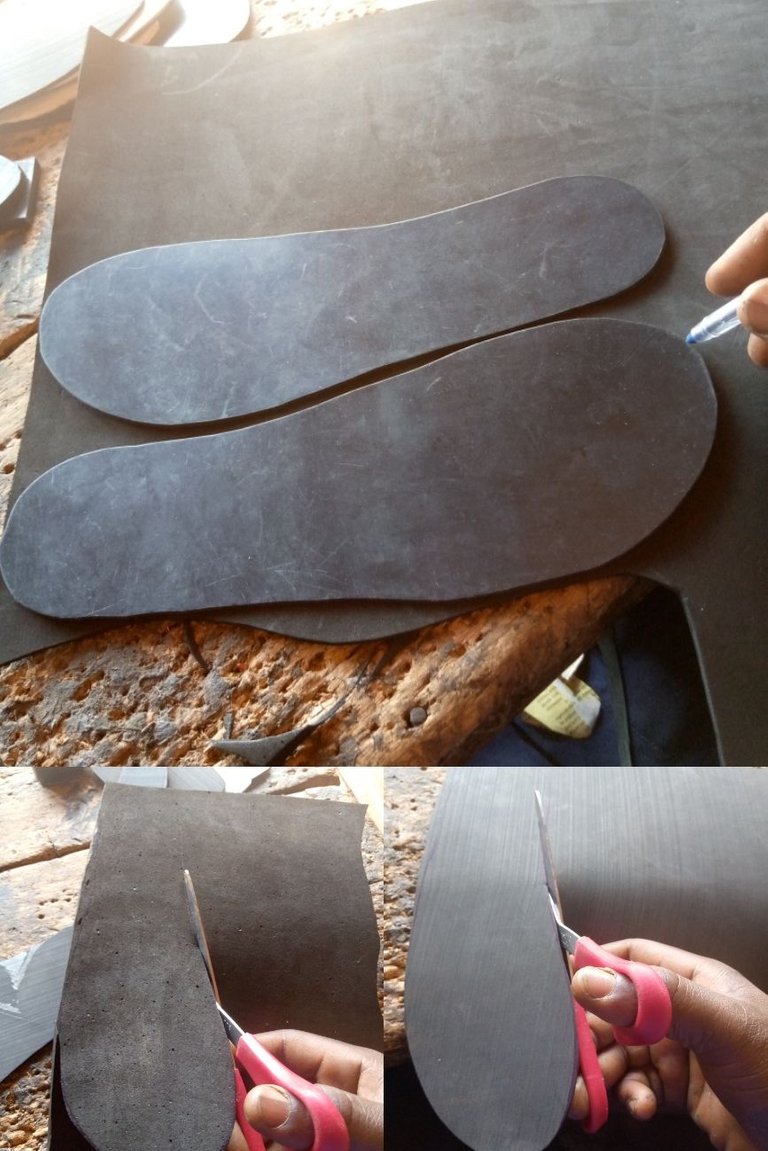 Now we proceed to our INSOLE making,we cut out our Marko 8 and cut your brown lining and apply gum to both the brown lining and Marko and gum together.Apply gum to the edges of the Marko and leather then you will fold it together.Now wet your sole and file the edges using your filing machine for proper shaping.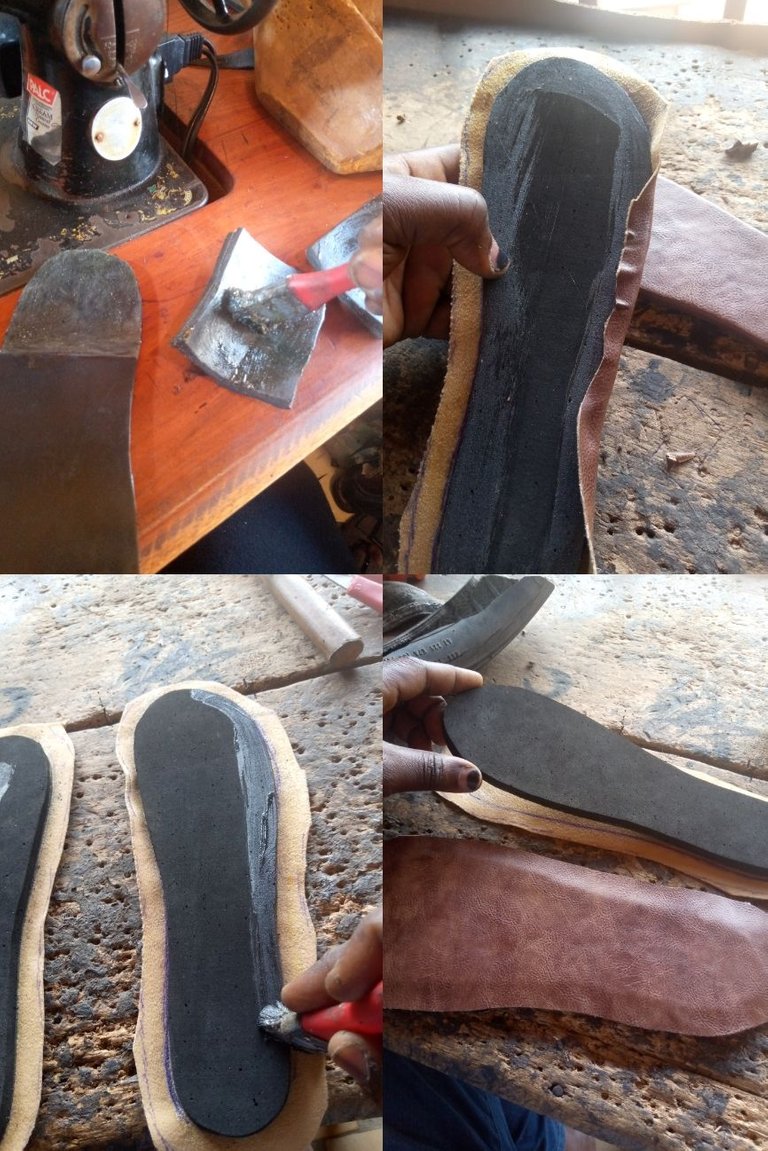 UPPER making will consist of the SUAD,lining and logo.There are different types of upper design depends on your choice and want but We are making a cover palm on this post which we are using a BROWN SUAD MATERIAL.
Firstly get your proper cover palm shape,draw on your suad material and cut it now using your scissors ✂️,get your thick lining ready and apply gum to both the suad and lining and sew it then gum together.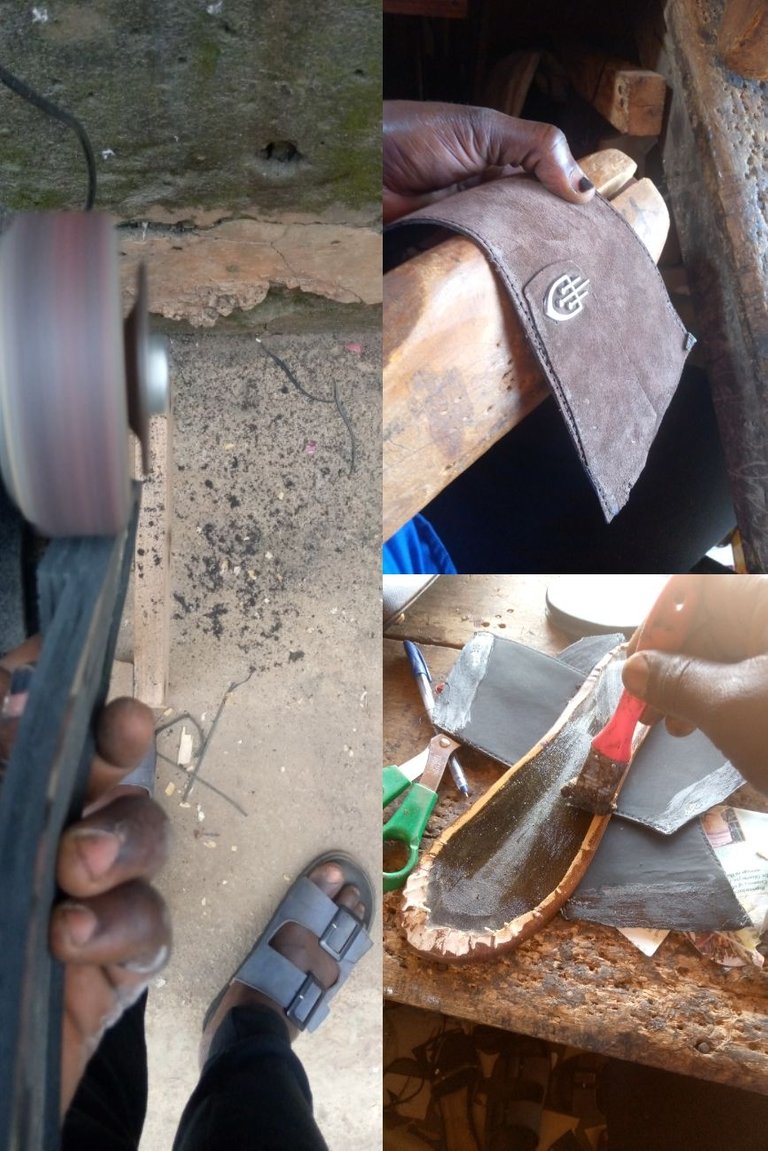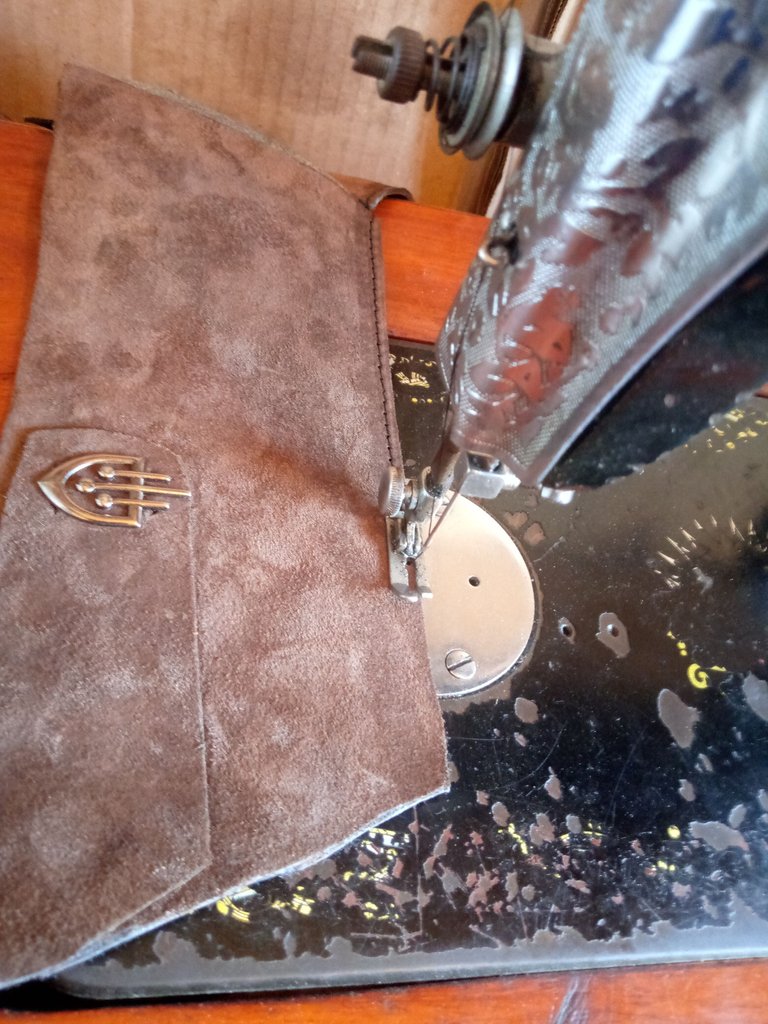 LASTING: This is another stage entirely ,is the process of finishing your palm, applying gum to insole and the sole den gum together for palm to ready.
Now last and apply gum to your sole and upper then gum together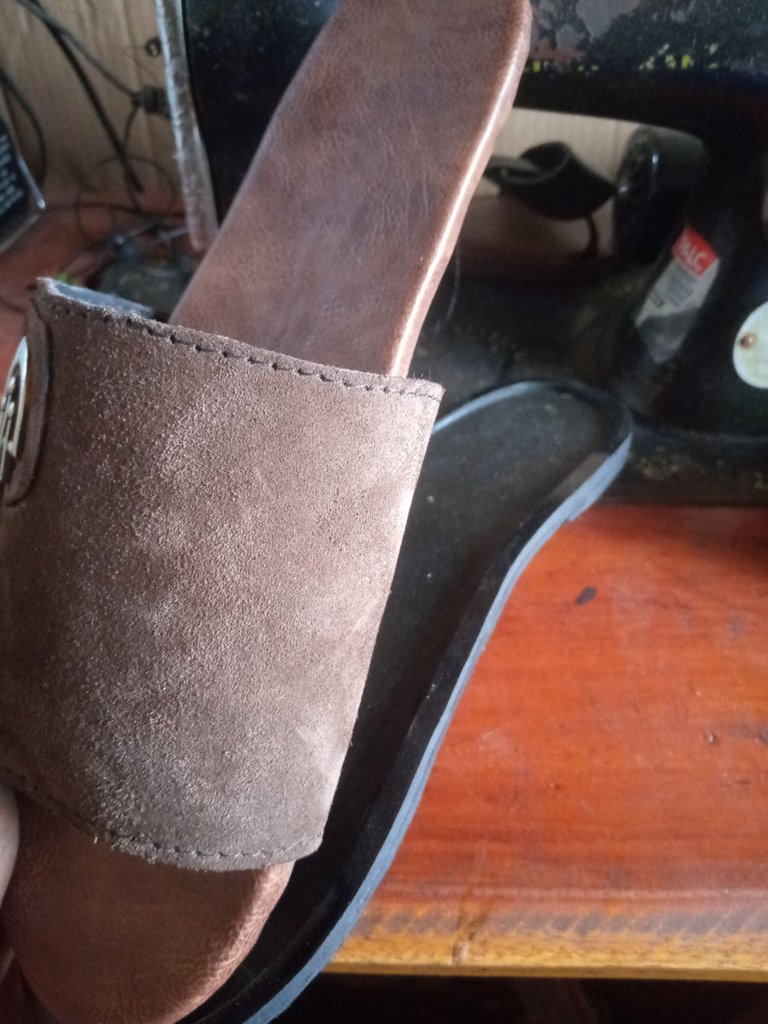 Our SUAD COVER PALM NOW READY FOR WEAR
---
---