DIY ON HOW I MAKE A RED AND BLACK SUAD PALM.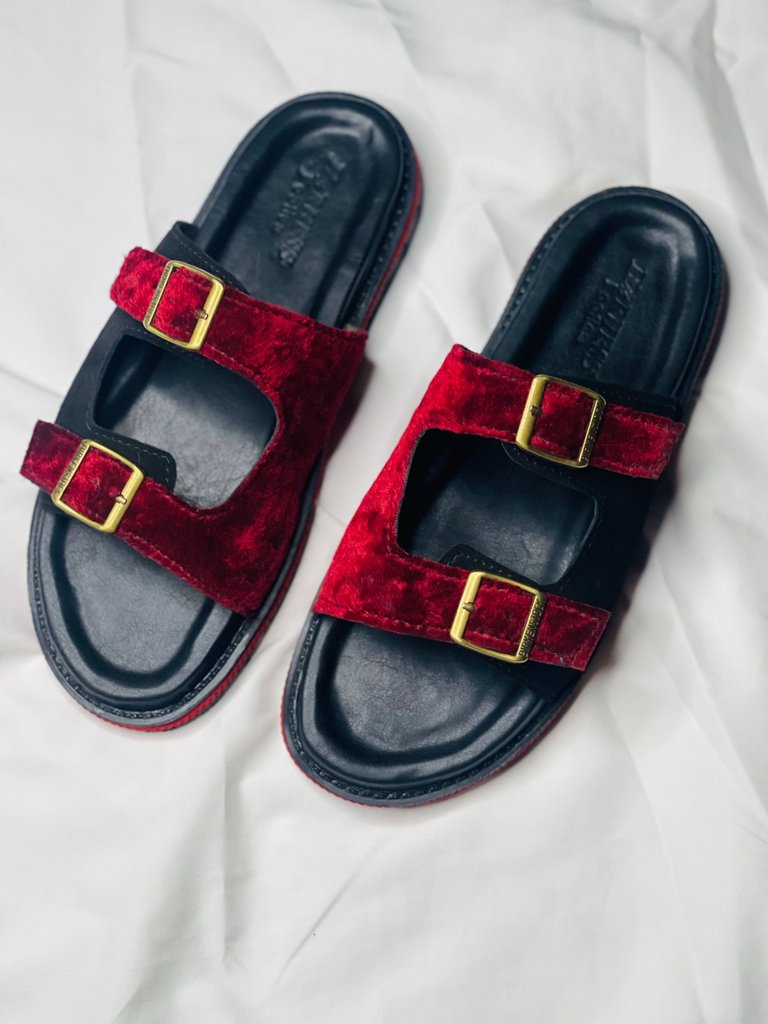 Good day my fellow hive
Happy weekend and have a wonderful rest day,I will like to share my lovers how I make a red and white foreign sole palm for display in my shop.With alot of hike in the cost of material in shoemaker market.Most Shoemakers are complaining about the prices of all materials used in making footwear,The effect of the inflation in price of material also affect footwear price which most customers are complaining before they purchase footwear from my shop.
I decided to goto market and get necessary material to make a red and white palm for display in my shop.
THE MATERIALS BOUGHT AND PROCESSED ARE AS FOLLOWS.
MATERIALS
✓ Foreign sole
✓ Marko 6
✓ Marko 8
✓ Black lining
✓ Two pair of buckle
✓ Red suad
✓ Black suad
✓ Black thick lining
PROCESSES:
Firstly get your sole ready and cut Marko 8 using your foreign sole and hammer it.cut it out with scissors,we are making use of a wetted insole for this footwear.Now I will wet my insole using Marko 6 which you will cut a Marko in a straight line and apply gum to the Marko 8 and straight Marko 6,get your soft black lining material ready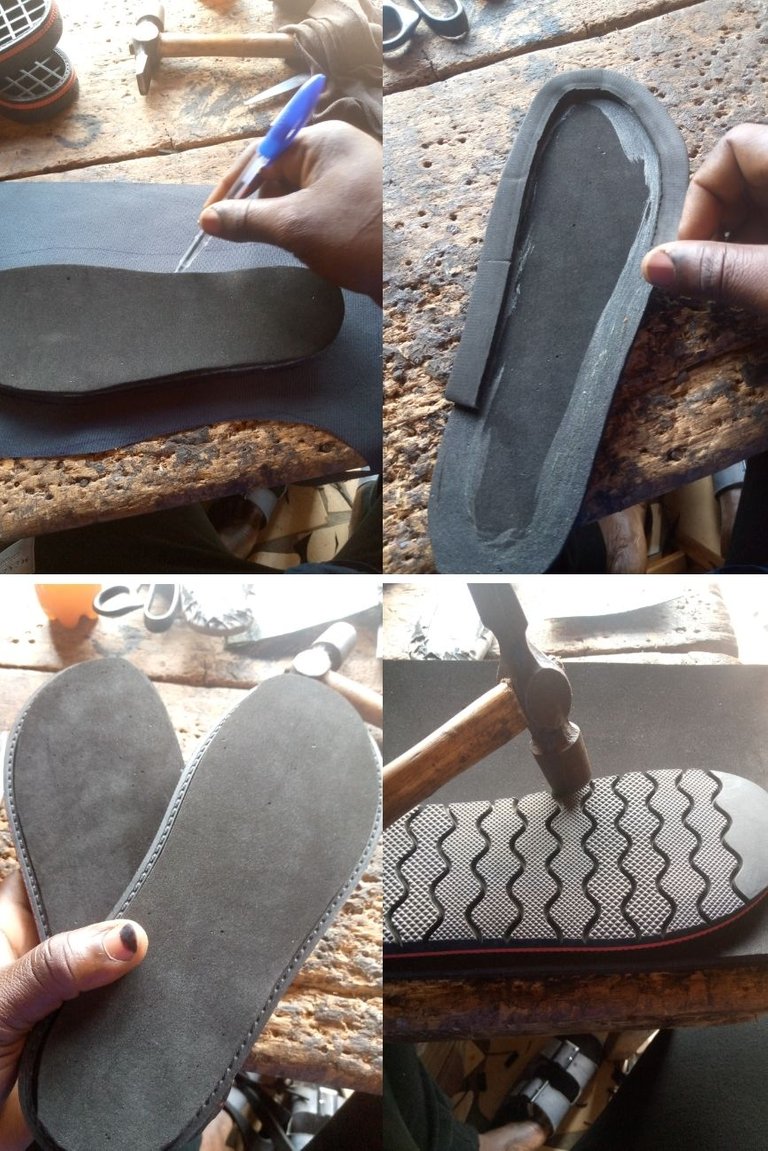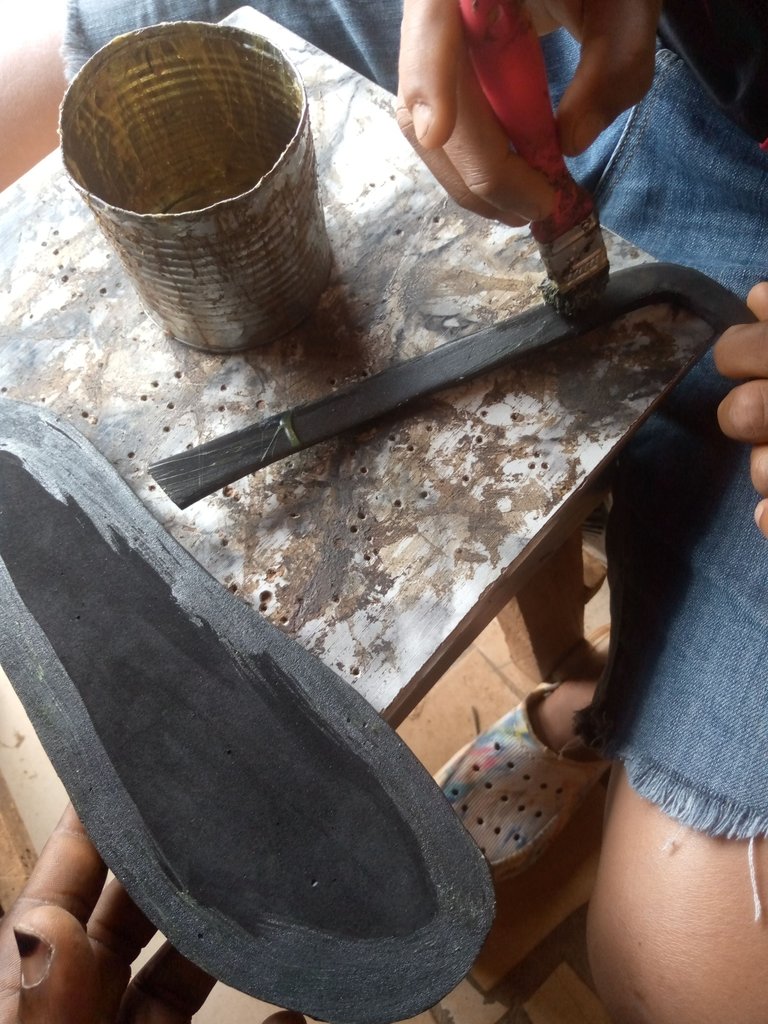 Apply gum to your Marko 6 and black lining and fold the edge's together.
Now that our insole is ready ,we will move to the making of our upper design using the black and red suad material.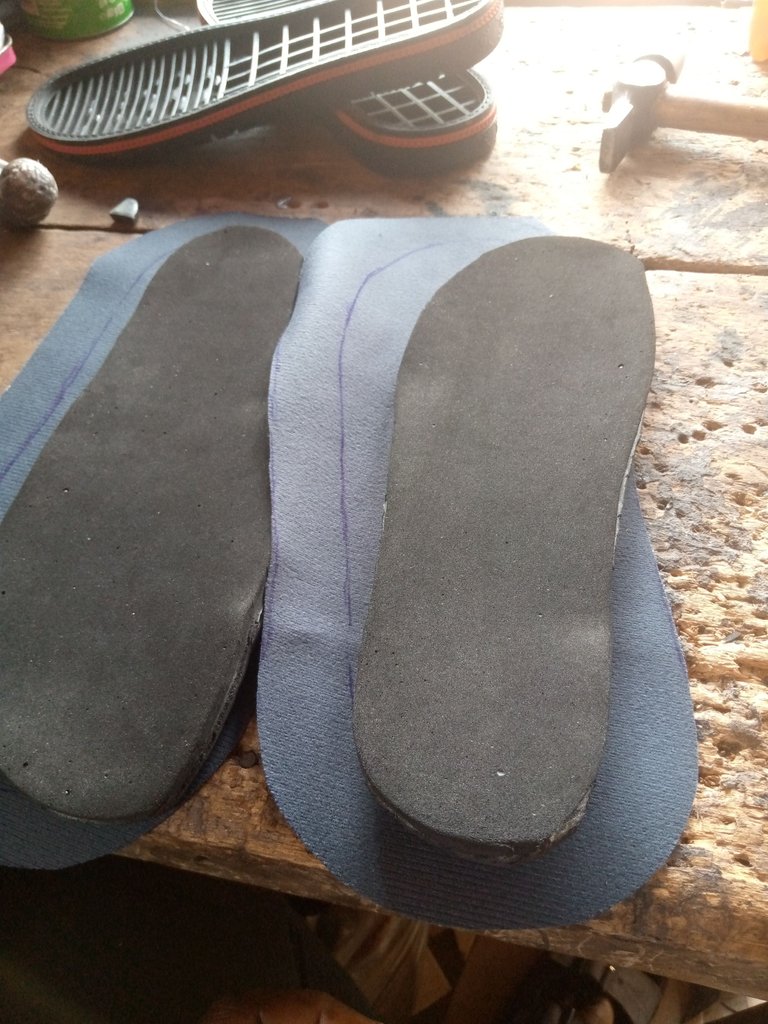 Cut your black and red suad to particular design you want to make and lining with thick black leather.
Sew it using your sewing machine and apply your buckle to both side of the pattern.punch the appropriate place to attend your bucket and we move to the lasting of the palm.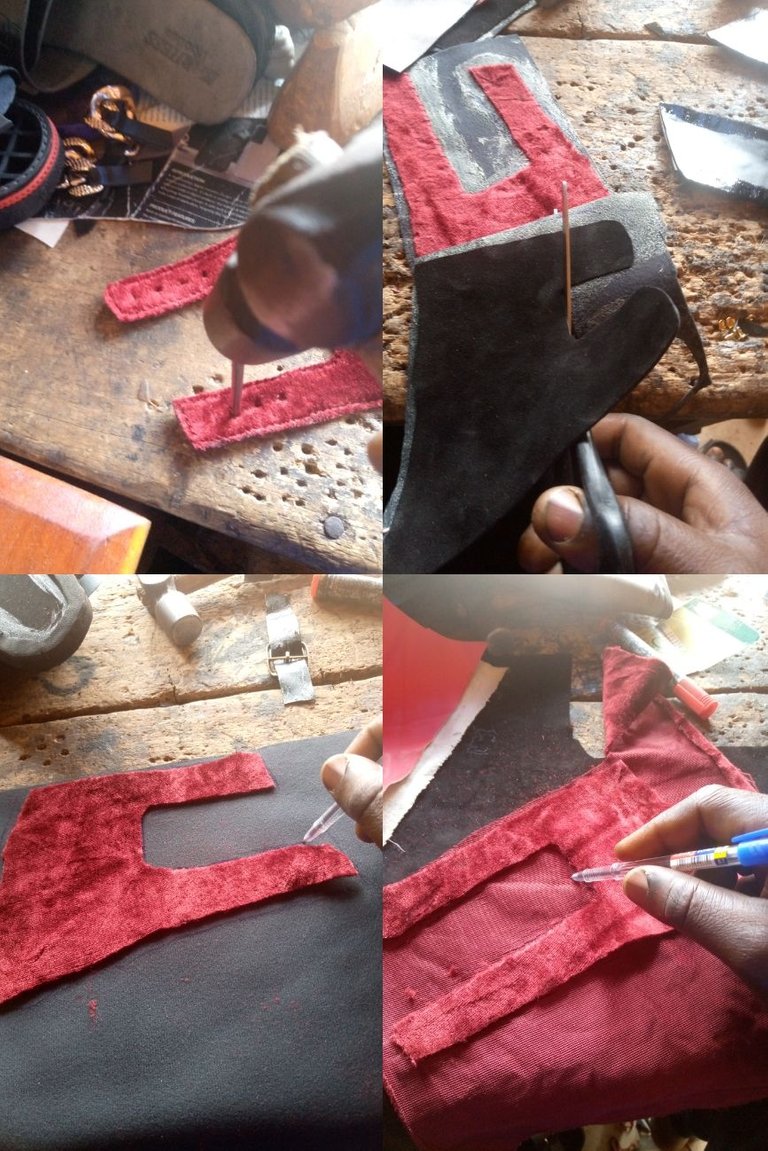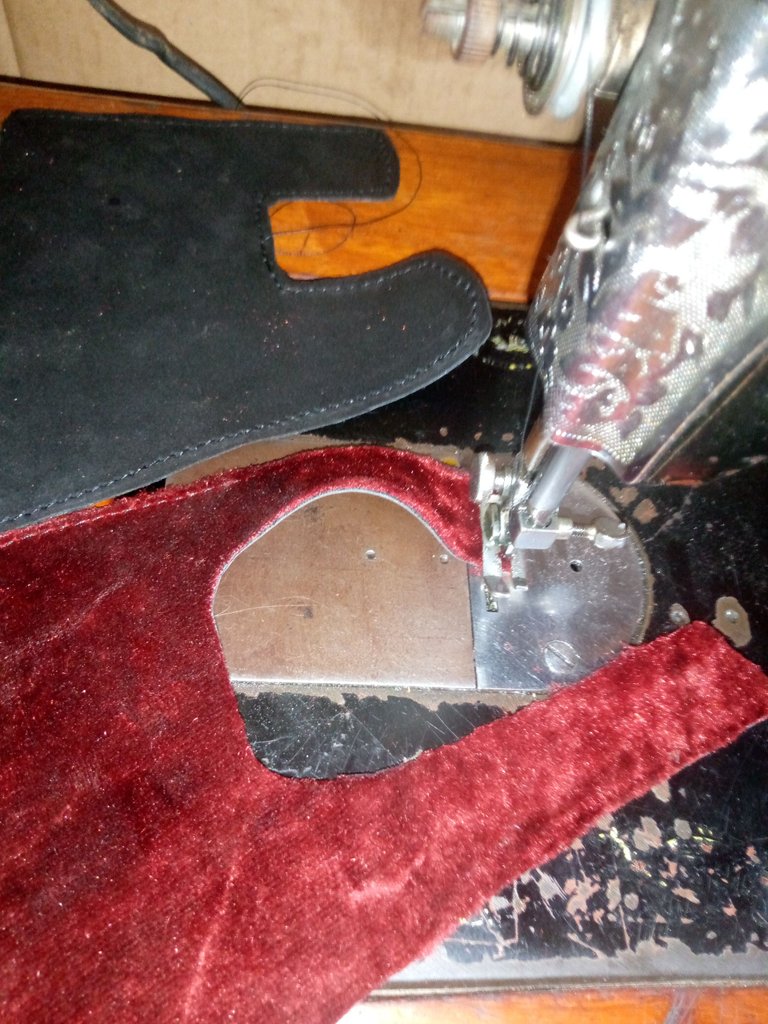 LASTING PROCESS AND FILLING
Lasting is the process of sizing your footwear to be able to match up with foot size, application of gum to the edges of the insole and upper make the lasting complete.So after you finish lasting your palm the next step is to apply gum to the sole and the lasted footwear them gum it together.
lasting is the last step in shoe making which make our footwear ready to wear or sell for customers.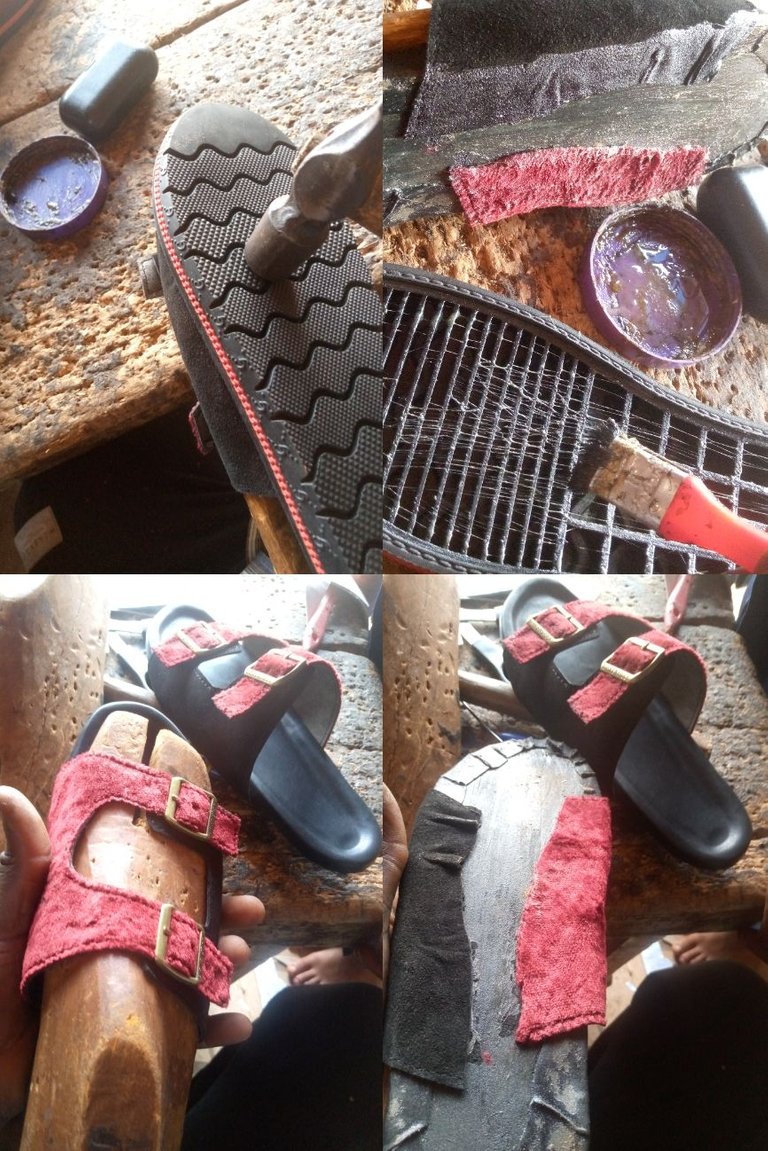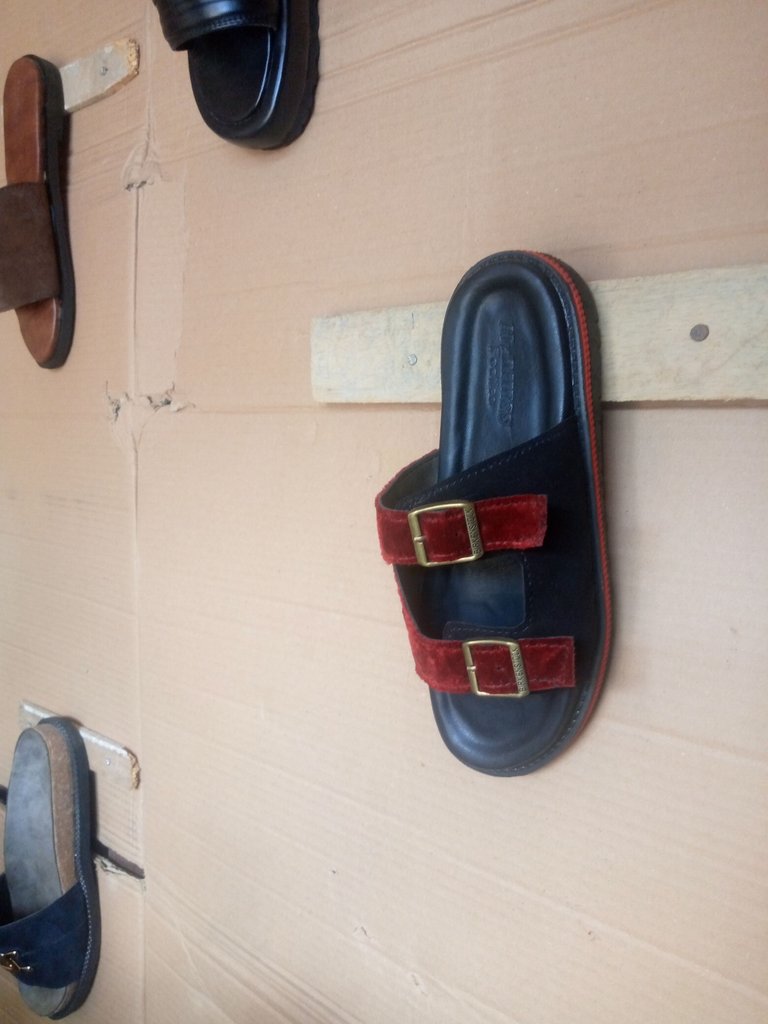 The palm displayed in my shop
#Rs footies
THANKS TO ALL VIEWERS OF MY POST
HAVE A WONDERFUL WEEKEND.
LOVE YOU ALL.
---
---