CHOOSING YOUR QUALITY FOOTWEAR (THE MAKING)
HELLO HIVE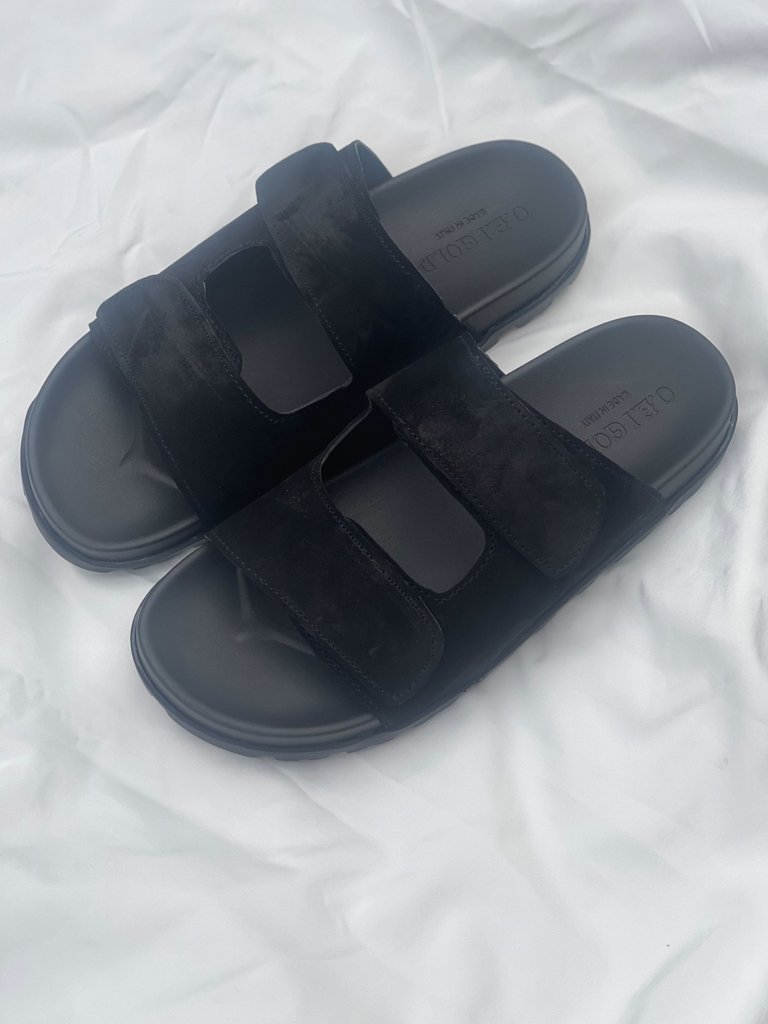 Good day my fellow hive users,hope you have a lovely day,I want to explain the difference in sole of a footwear.As a shoe maker who is aspiring to earn and make money with his handwork,He must take to notice different kinds of sole of a footwear.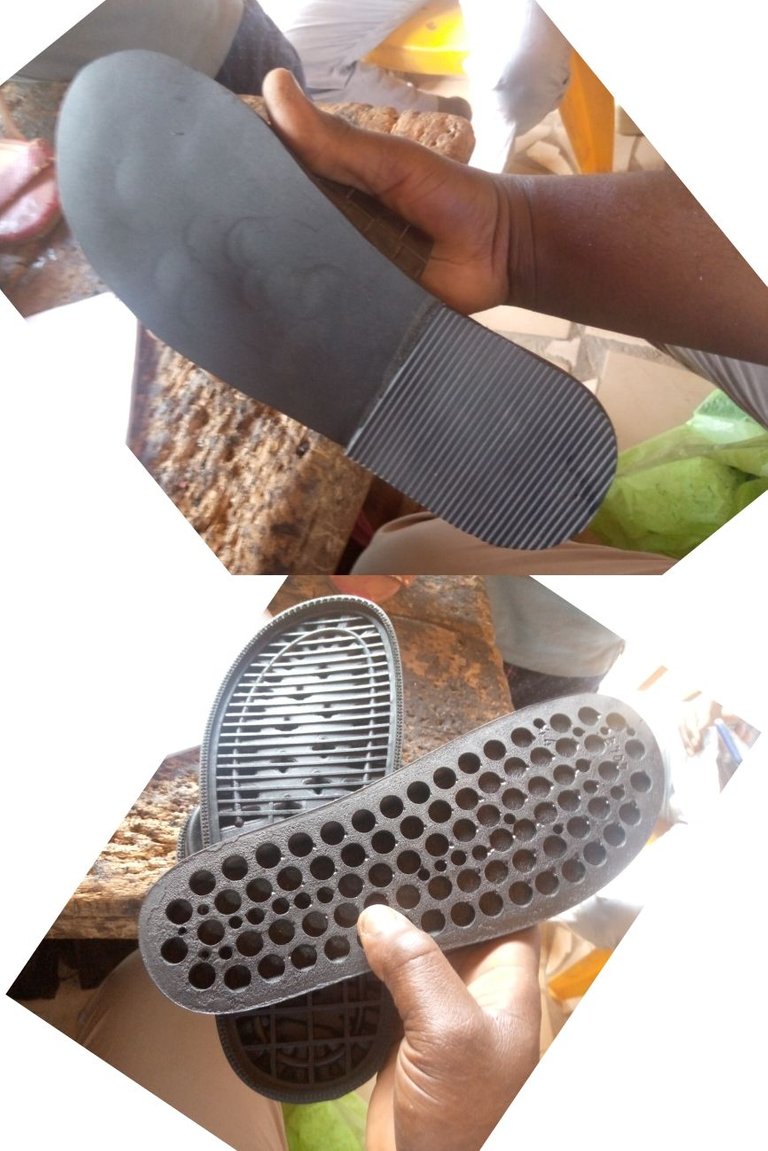 Nora sole and readymade sole
A sole is the lather part of a footwear which is of different design of sole.The most hardest and lower values in sole is the making of your sole with NORA and HEEL while others are different kinds of readymade sole which we will use in making a SUAD double plaster footwear.
MATERIALS
Readymade open and close sole
Black Quality Suad material
plaster
PROCESSES
Trace your pattern to appropriate size and cut using scissors,then make your linen ready for proper gumming together.After gumming your upper and Linen together you will fix your plaster to size and lasting steps.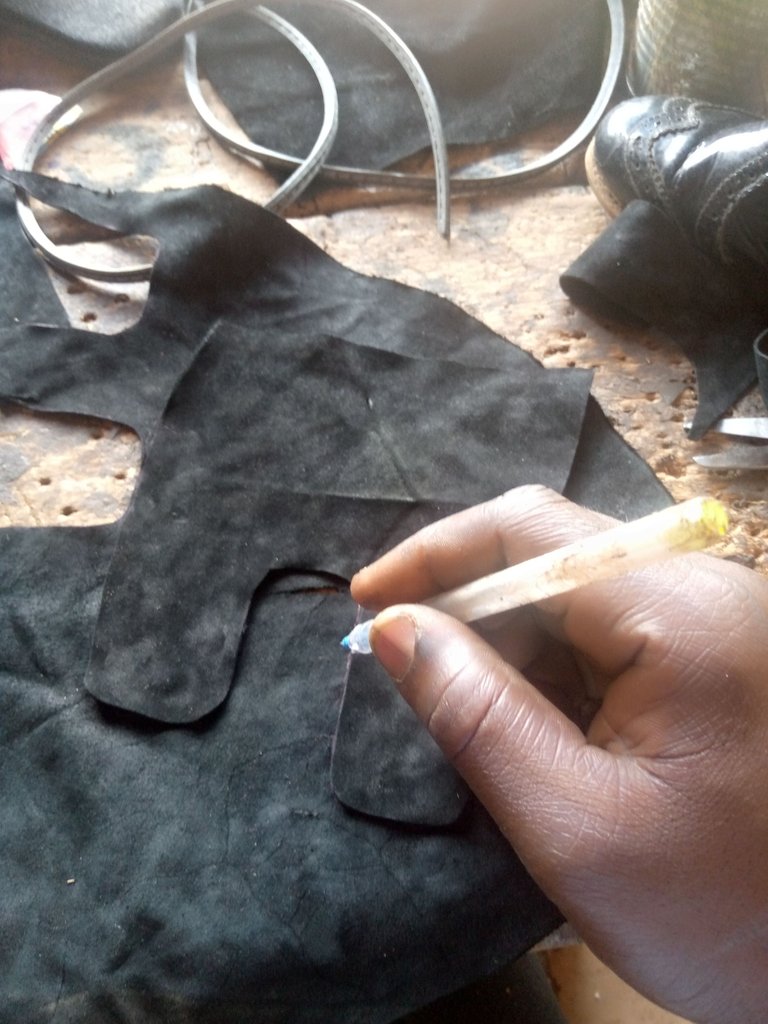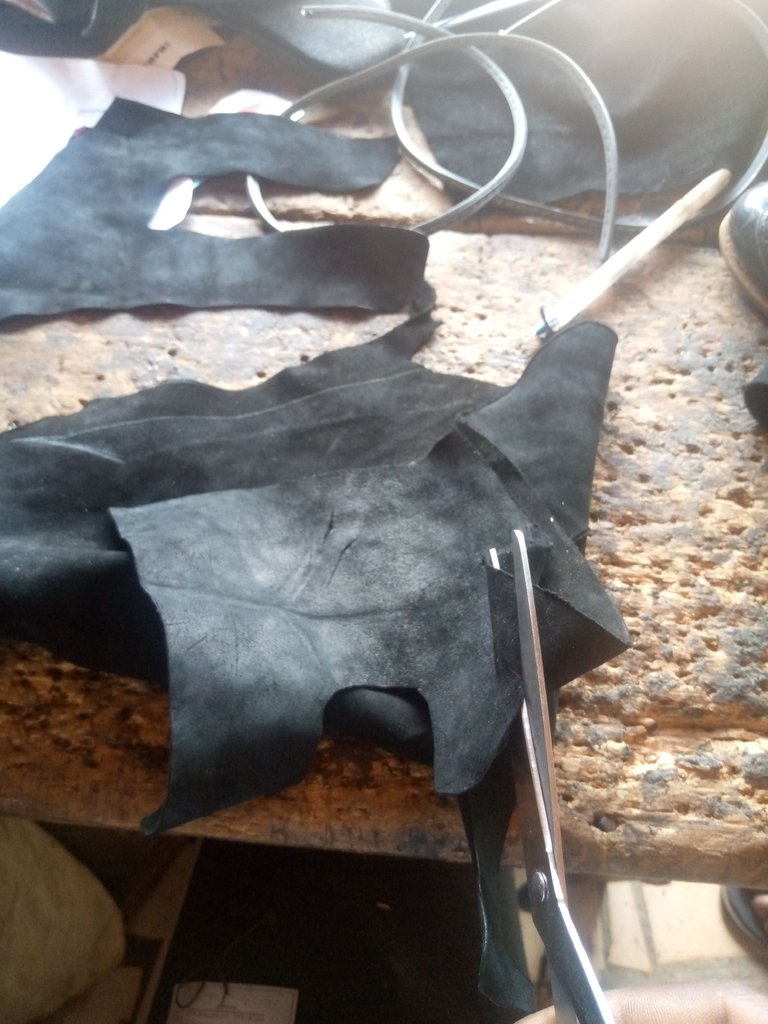 Now we move to the sewing of the plaster and upper to make it fit in for lasting,when don with sewing,the last step is the lasting which we will last to sole .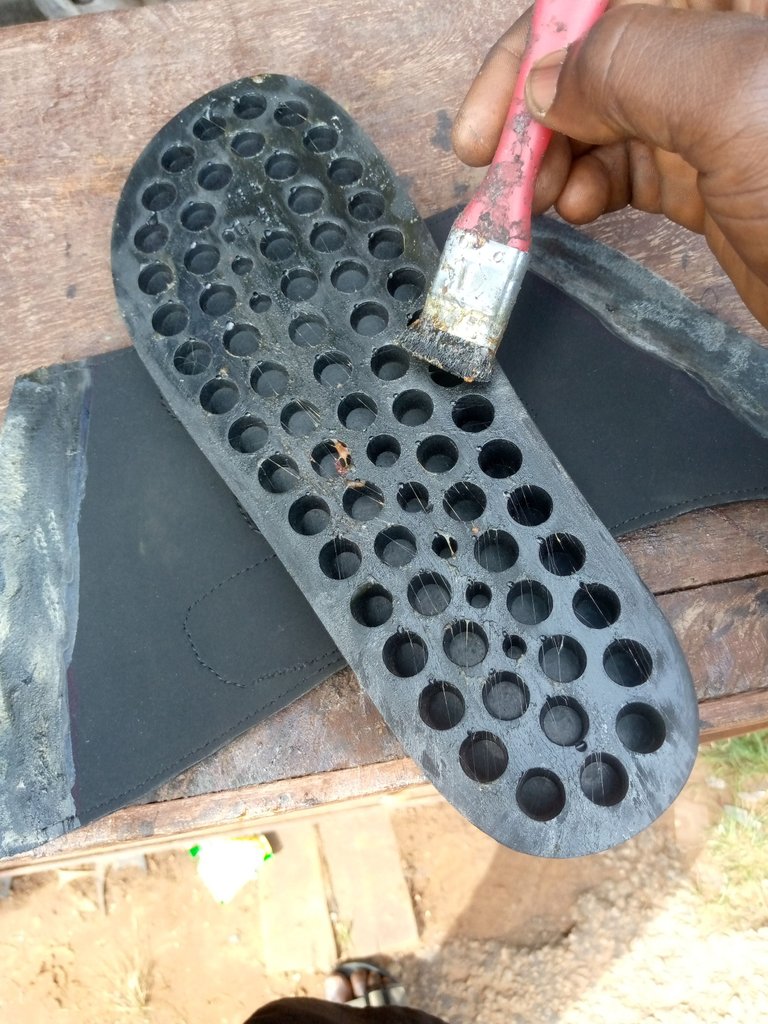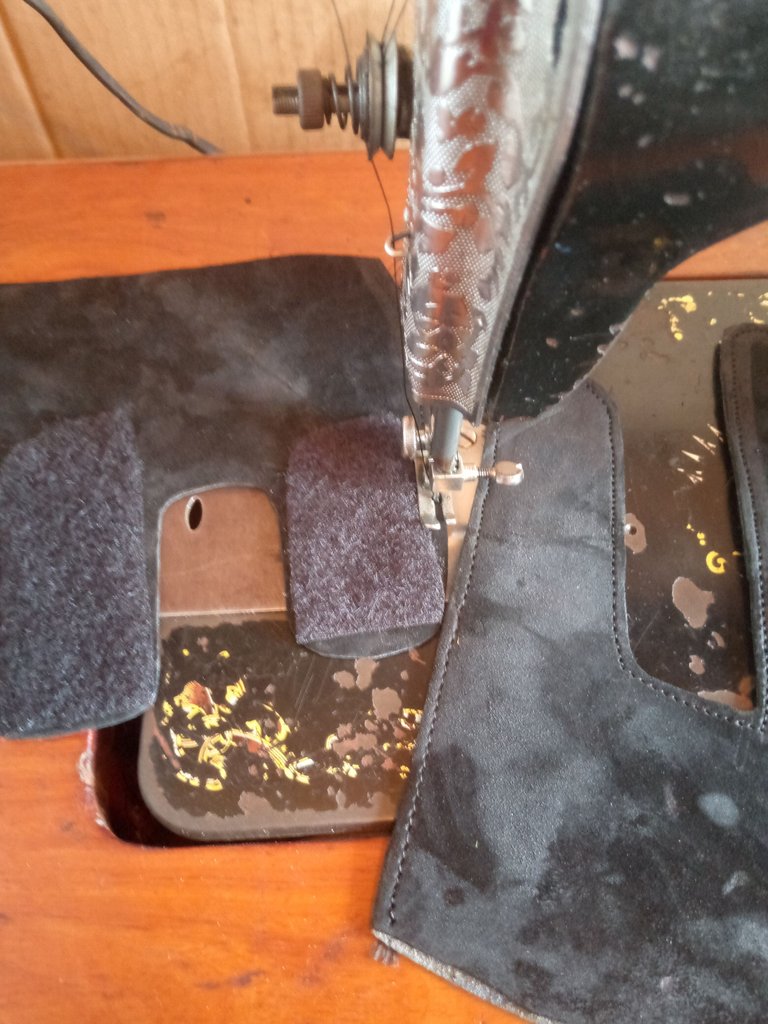 In the case of using a NORA and HEEL for our sole,we need to work on the process of finishing a sole for the upper.In this post we are using a readymade sole which the sole was names an OPEN and CLOSE sole.So we will Apply Gum to try he edges of the Open and close sole and the upper sewed and last together.
After lasting in a footwear we gum the sole and upper (insole) finishing.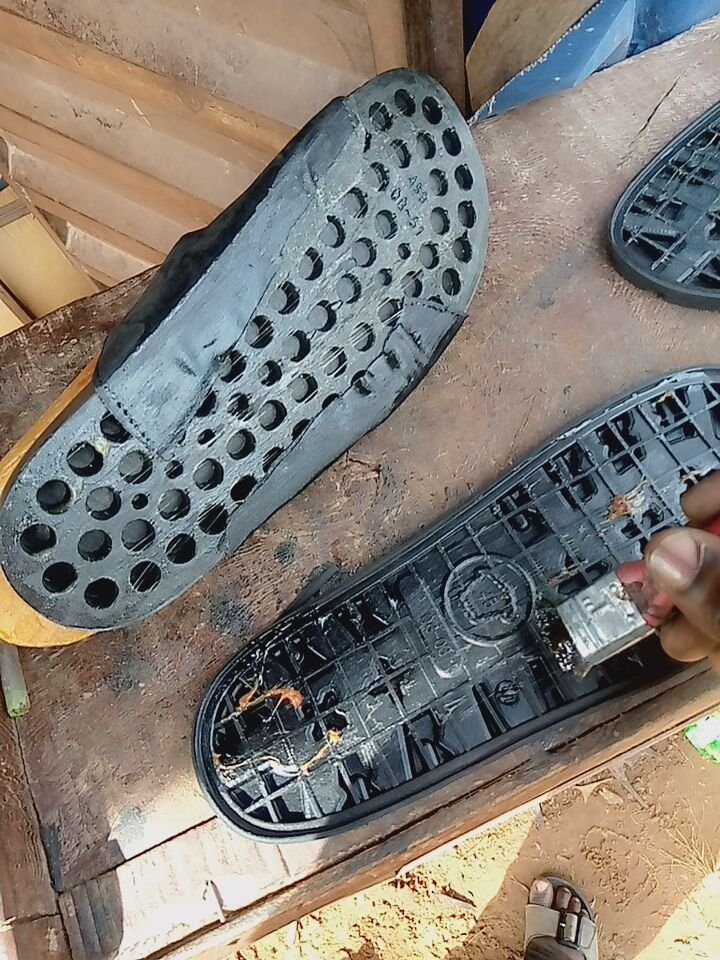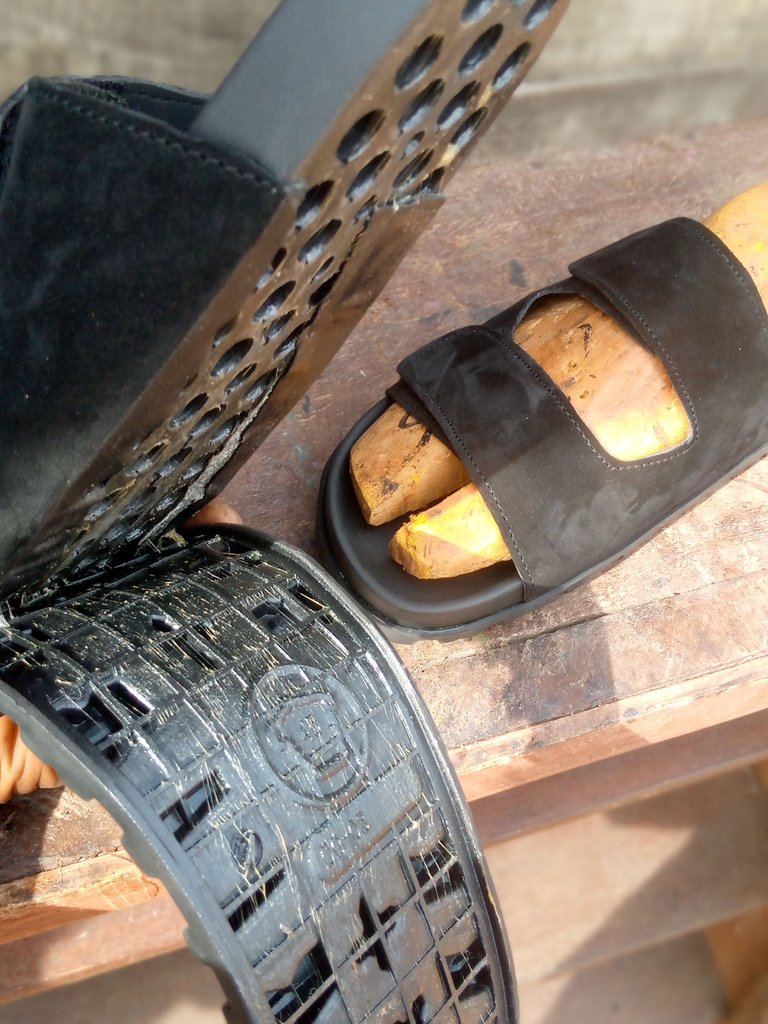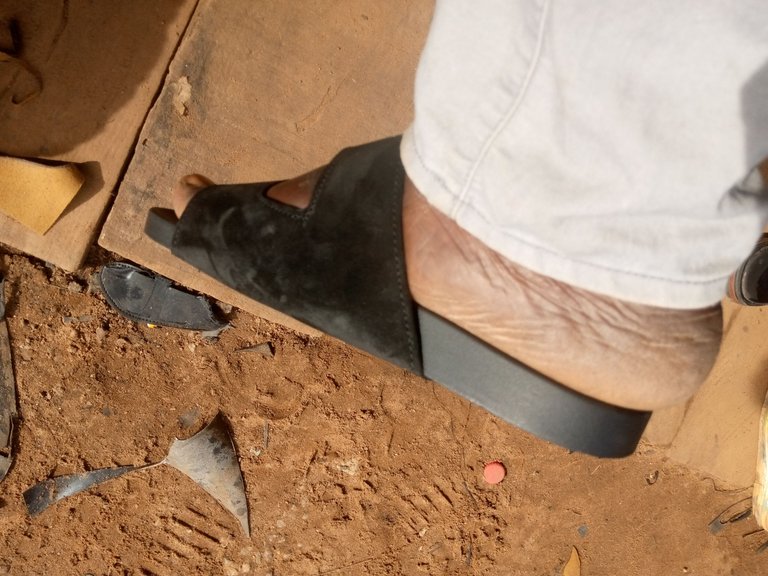 NOW THE PALM IS READY FOR WEAR.
I will like to list the common sole presently in shoemaker market
BIRKENSTOCK SOLE
HART OF GOLD SOLE
GOLDEN C
OEI GOLDEN
NORA AND HEEL SOLE
MARKO SOLE
OPEN AND CLOSE SOLE
Advise as a shoemaker to clients,if you want to purchase a footwear try and go for a high class sole because sole is the most part in sole.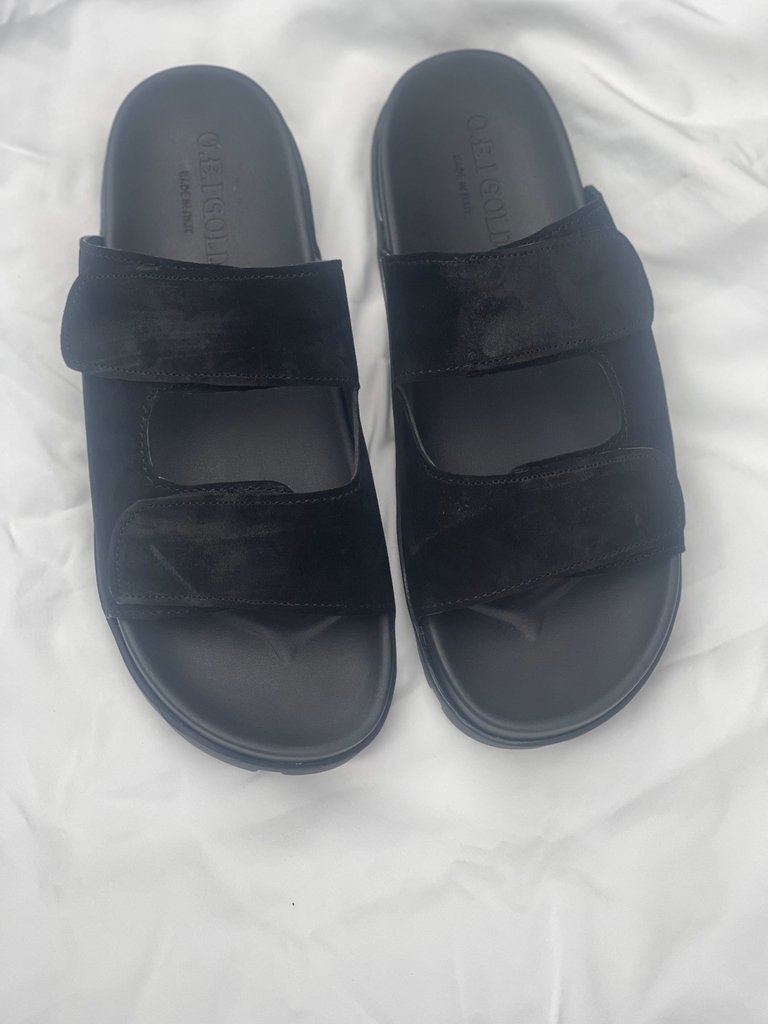 ---
---