A CUSTOMER REQUESTED FOR A CLIPPER BAG FOR HIS BUSINESS.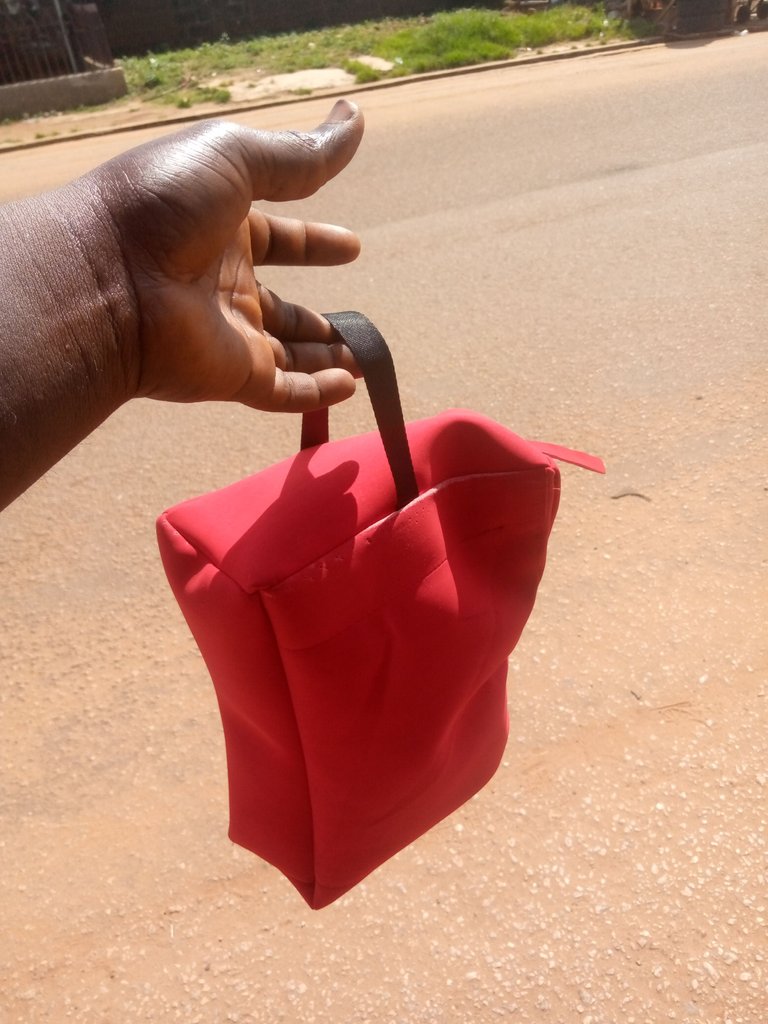 Good afternoon everyone,am glad to see you viewing my post and you are highly welcome to my blog.i wish you a wonderful and blissful day ahead.i was a bit short of posting my work this day because of some certain issue of busy with work.
It's another post on bag making as one of my customer that is into Barbing saloon requested for a clipper bag for keeping his business tools,he have been telling me for a week that his apprehentice always misplaced all his fashion hair tools but am so busy with footwear making, Yesterday was just a day to attend to his request which I make a red clipper bag for him as requested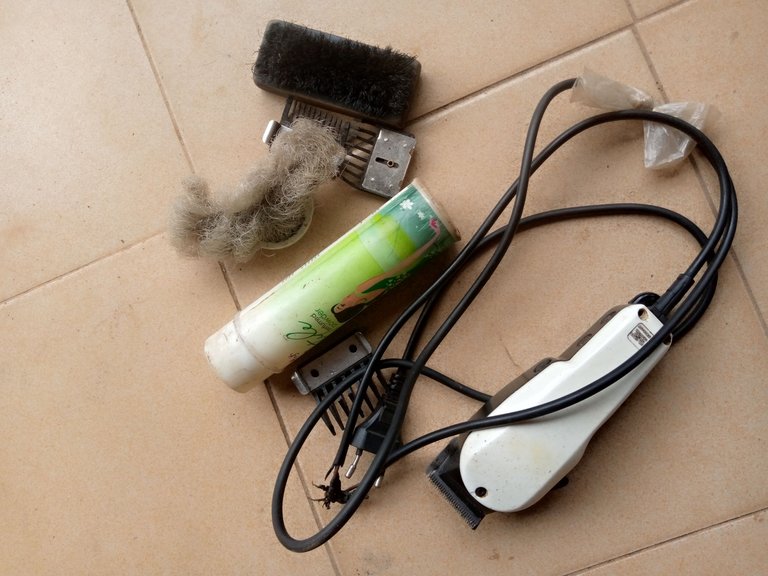 My client Barbing tools
THE MATERIALS AND PROCESSES ARE DETAILED BELOW.
MATERIALS
Red leather material
zip
ziplock
linen
HOW I MAKE THE BAG
When making a bag we will first deal with the measurements before heading to your machine for sewing,now we will measure our front side and back of the clipper bag and cut out,them we measure our upper top of the bag and attach our zip.
Now we move to the machine to join all together but we will start by sewing to the front and back view of the bag together then move to the upper of the bag and attach our linen.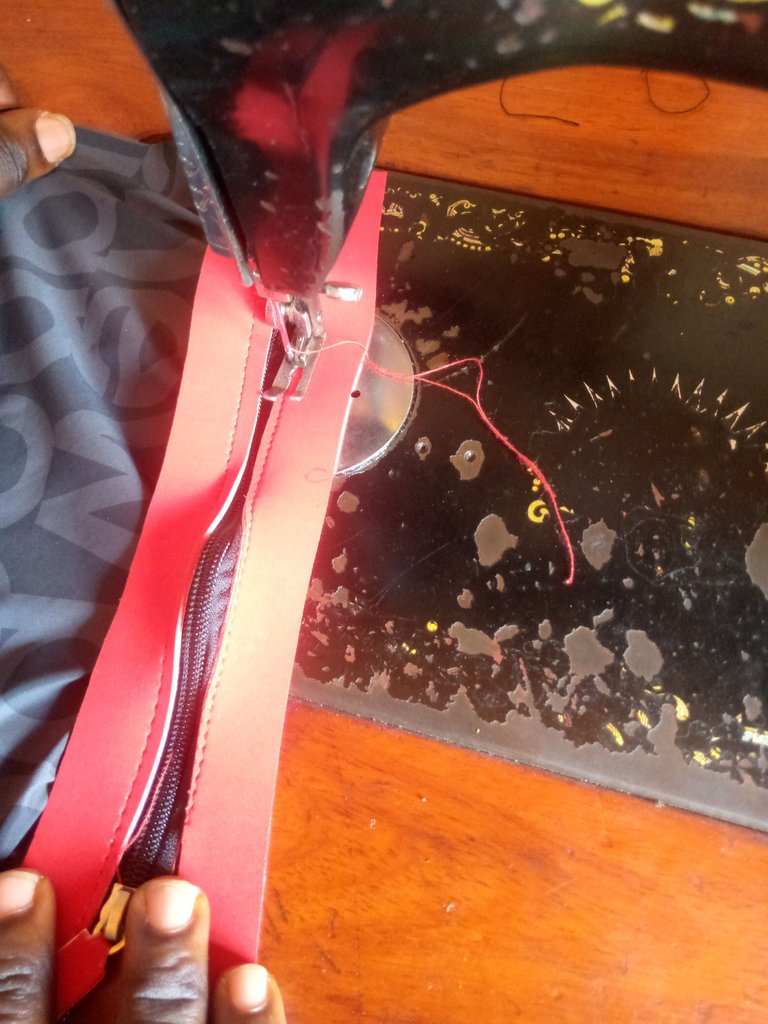 Lastly we will sew the back and front view with the upper of the bag together and it will form the shape we wanted for the making of the bag then we turn the bag to opposite side and we are done with the sewing of the clipper bag.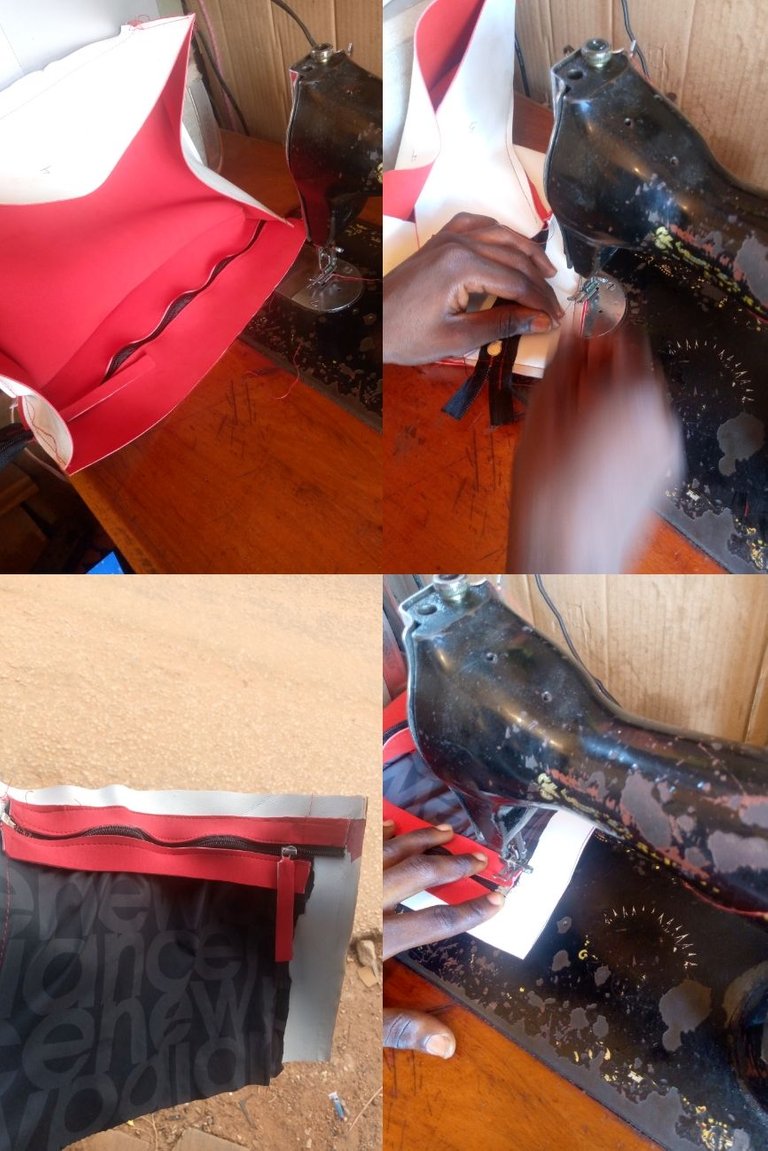 He came to my shop to check the bag and admire the bag then give lot of praise as a shoemaker than can make bags and lots.
THIS IS HOW I AM ABLE TO MAKE A CROSS BAG FOR A CLIENT AND DELIVER TO HIM SUCCESSFUL.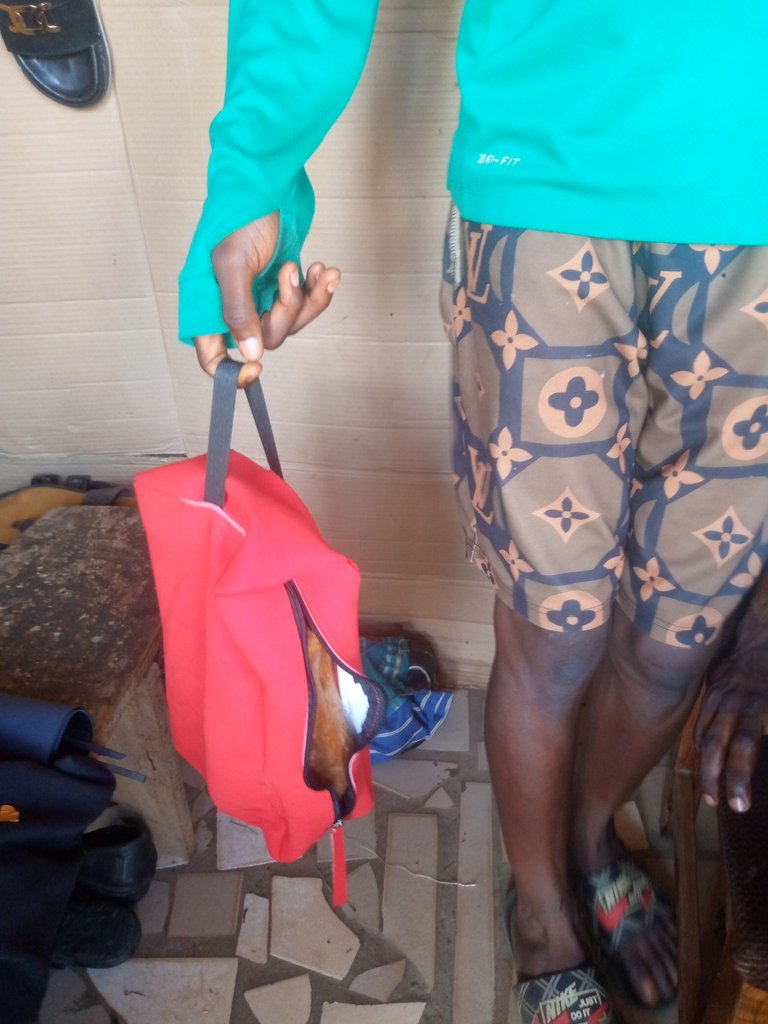 Client carrying his bag inside my SHOP
---
---