The Joy of Meeting Old Friends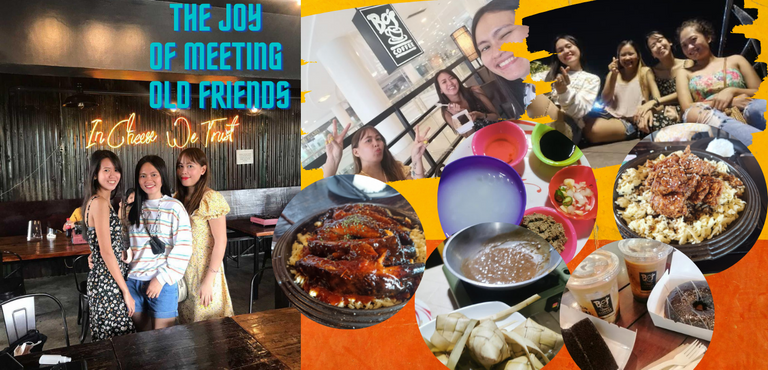 Friends are one of the many reasons we experience joy in life. The ones who are also there during the hard times and even during the happy moments.
Hello Hivers! My last post here was about my birthday celebration and I am very thankful for all your birthday wishes and greetings!
My birthday served as a bridge to meet old friends again after a very long time. Since I deactivated my social media accounts for more than a year now, I wasn't able to keep in touch with them. Good thing, my birthday happened and they still remembered it, they exerted an effort to greet me and made me say YES to their invitation for a post birthday celebration.
OLD FRIENDS FROM GRADES SCHOOL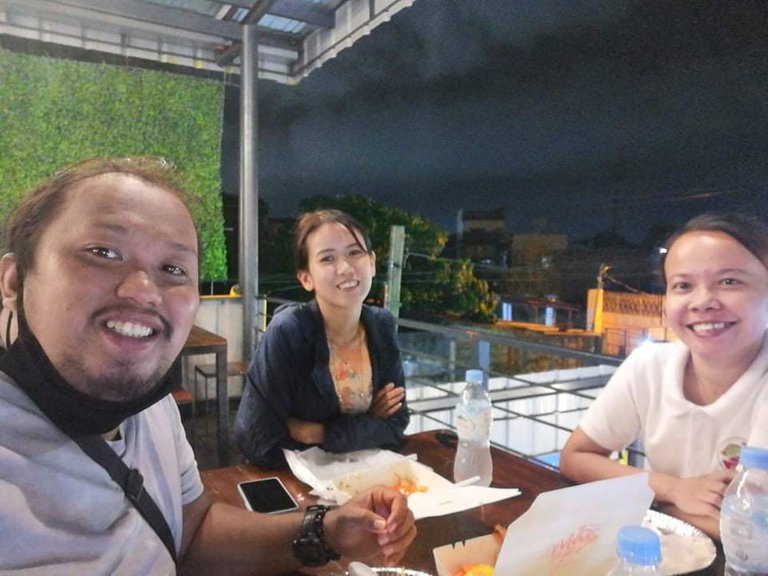 These people became my squad. We're actually four but the other one is working in a cruise ship so we cannot really invite him.
As far as I could remember, I'm not actually close with these people until we graduated in college. We usually meet at night and enjoy eating halo-halo in our neighborhood or attend each other's birthday celebration. And just after the day of my birthday, we decided to meet and have dinner at WERPA in Punta Princesa.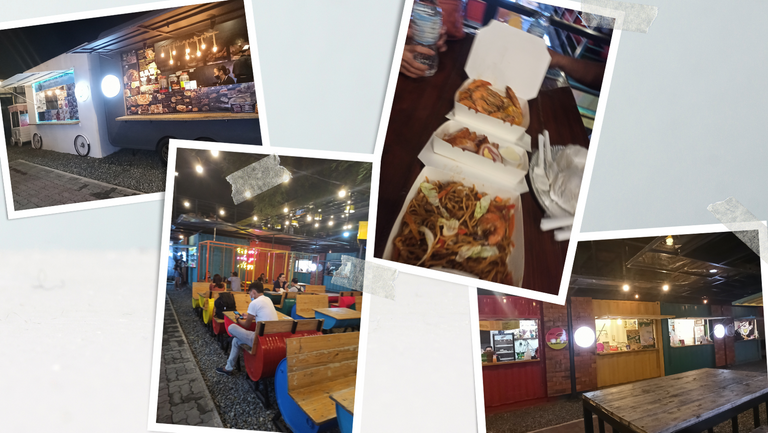 Werpa @ Punta Princessa.
It was my first time dining at WERPA. It's an open space dining area with lots of food stalls and variety of foods you can choose from. Seafoods, different kinds of meats, desserts like milk tea, and the like. We ordered few dishes ; bam-e, buttered shrimp, chicken cordon bleu with rice. Our short meet up revolved around sharing the different events in our lives and asking "Kumusta"(How are you?) to each other. We were busy talking than eating and really enjoyed our night.
Short and sweet meet-up!
MY UC COLLEAGUES
I also got the chance to meet some of my close colleagues in University of Cebu SHS Department.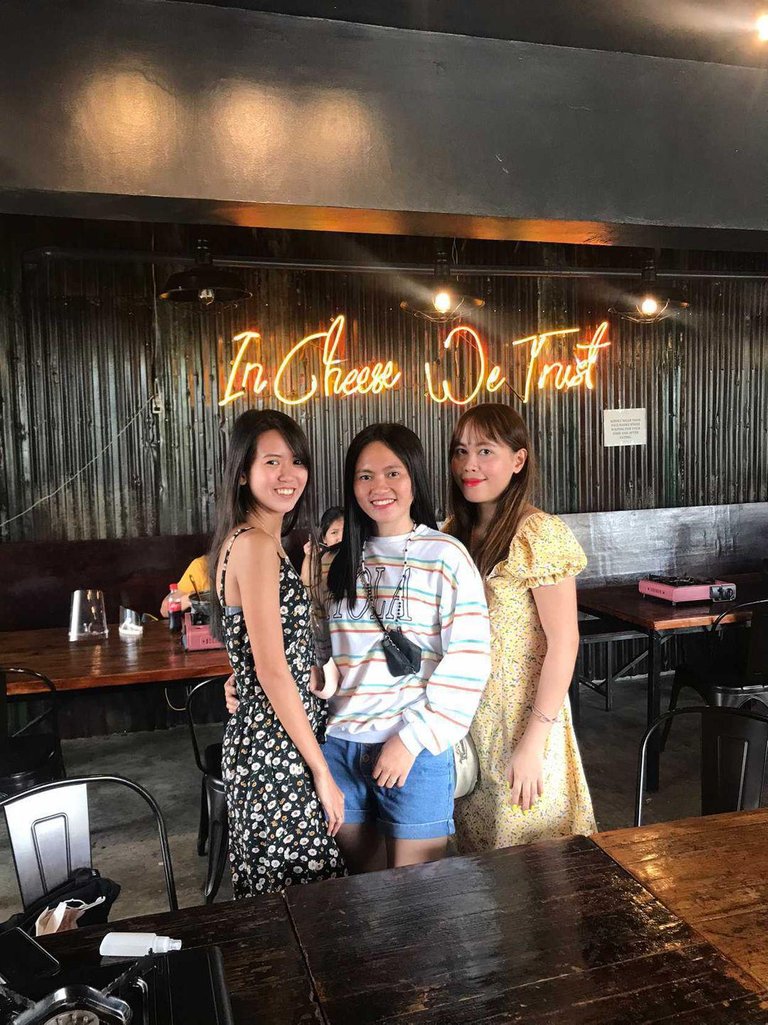 In frame from left to right- me, Mich and @jongcl
I met @jongcl and our other friend, Michelle last Wednesday. We had lunch together at Fat Dois in Parkmall. It was also my first time there and I would love to come back and dine there soon. The restaurant played a birthday song because Mich told them that it was my birthday. HAHAHA. I guess we were hoping for something free that restaurants usually give to their costumers celebrating their birthday but the birthday song was enough and was appreciated. We enjoyed their delicious cheesy dish there. Really, really yummy.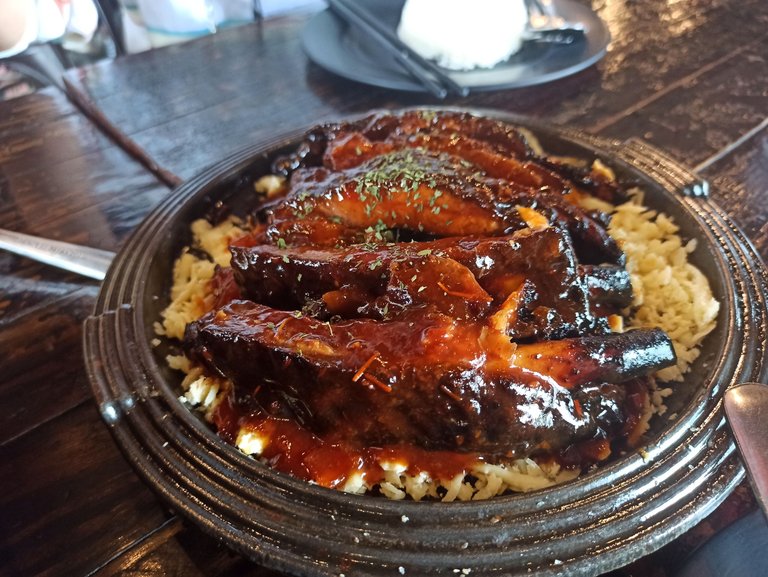 Fat Dois Cheesy Pork Ribs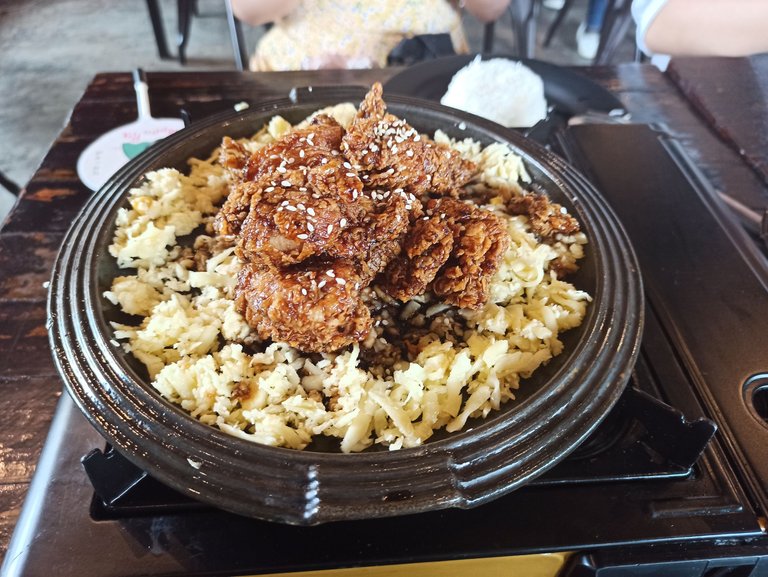 Fat Dois Cheesy Chicken in Soy Flavor
After our lunch, we grab some coffee and dessert at Ayala Center Cebu. We decided to go to Bo's Coffee and ordered there the drinks and some dessert, a slice of Chocolate Cake and a doughnut. And there again, another round of beautiful conversation while waiting for another beautiful lady in my life, Rhea.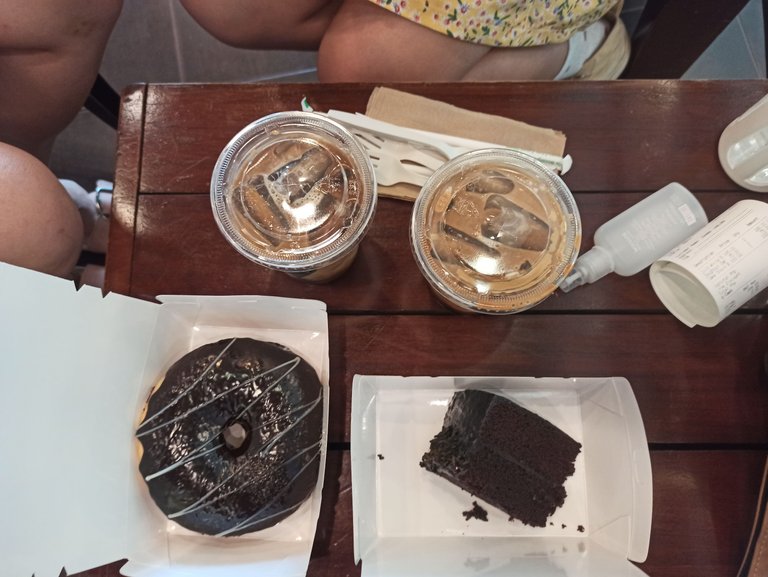 Coffee, a slice of chocolate cake and a doughnut @ Bo's Coffee.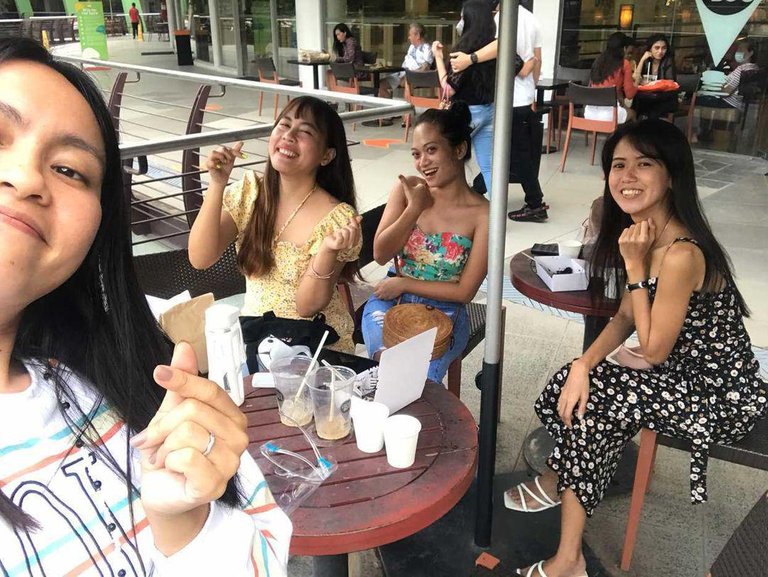 After our chika over coffee and dessert, we went to Naga to witness there newest attraction there, Pasilung sa Naga. It was recently opened but unfortunately when we went there, they closed it from the public because they were adding another feature there, a Bahay-kubo like structure. Since it was not open anymore, we just spent our time roaming around the area, enjoyed the cool breeze of air in the boardwalk and had our dinner before going home.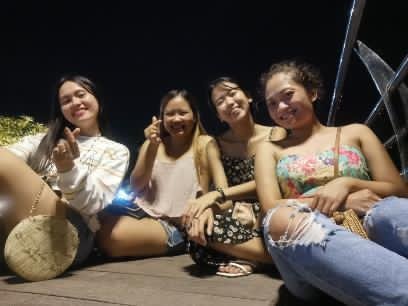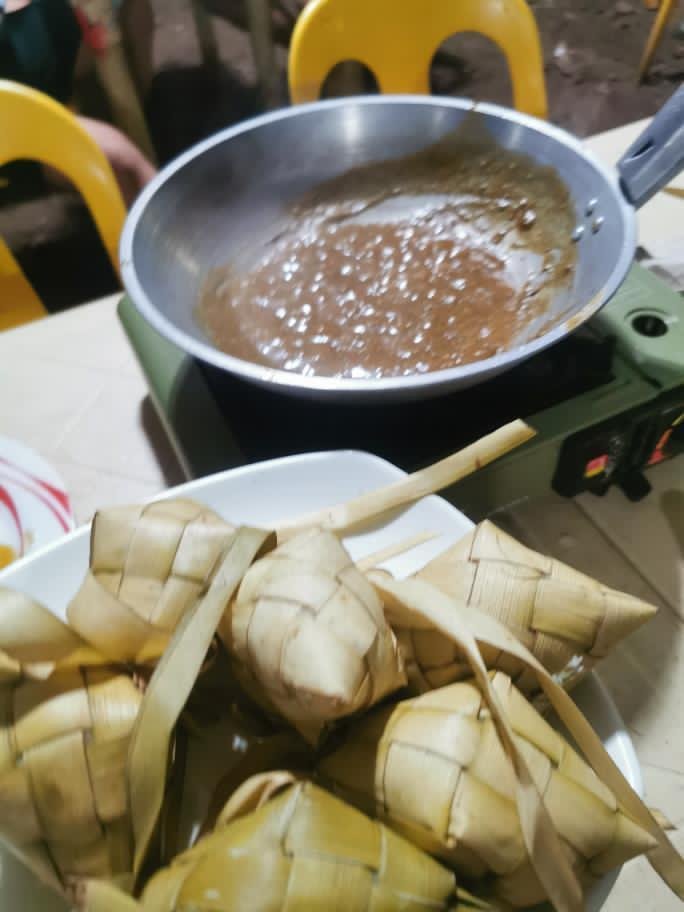 Tuslob-buwa dinner for us!
Getting reunited with these friends even just for a day was a fresh feeling for me. Our small talks, sharing the experiences we had and funny jokes is a quick escape from the reality we are all facing. I know sooner or later, we will meet again and have a fun day!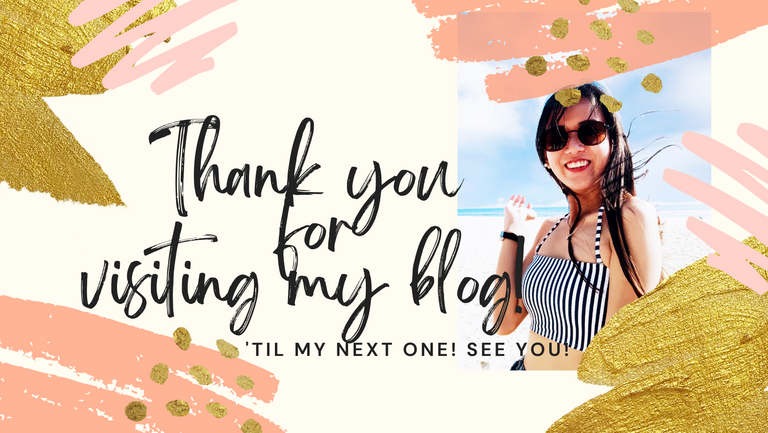 ---
---