Sunday, Funday! An Island Hopping Experience

Hi Hivers! I'm back for another weekend experience! Let me share with you how I spent my Sunday together with some of my amazing friends!
Last Sunday, we went on an island hopping in Lapu-Lapu City. We booked a pump boat few days before the trip that could take us to three different islands here in Cebu. We took an early morning ride from Elizabeth Mall going to Parkmall and from there ride another jeepney and tricycle going to Marigondon, Lapu-Lapu City where the Nalusuan Wharf is located and waited for our pump boat to arrive. We arrived a bit early than expected so we had to wait for few minutes for our boat.
And finally, here it is, our boat and the boatmen. They were very accommodating and friendly and gave us some tips on where to go first since they were the ones who knew the islands better.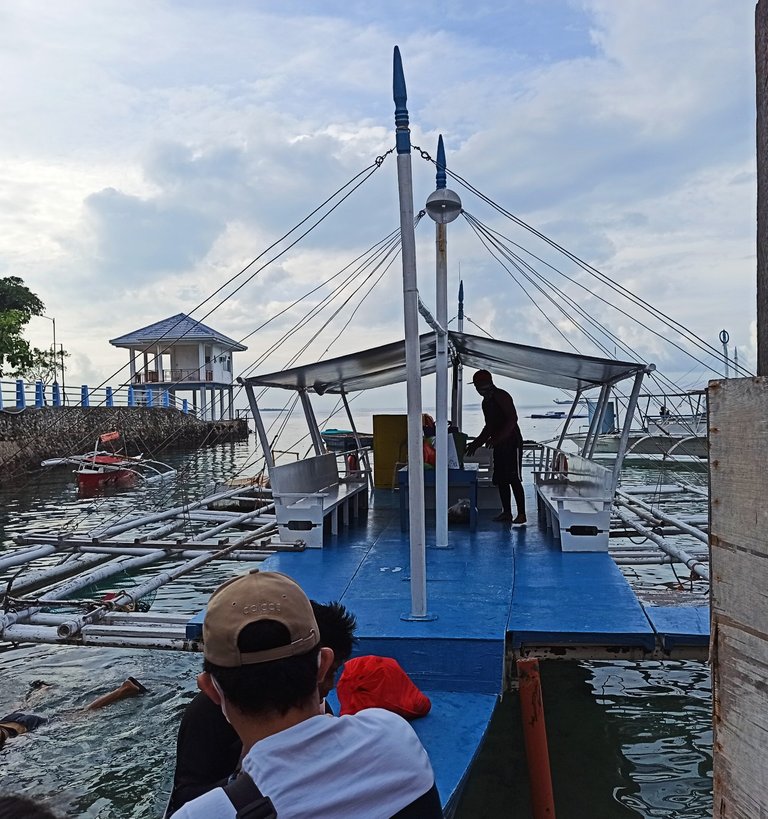 The boat was spacious enough for the six of us excluding the two boatmen. It was really clean, has a small area which can serve as a comfort or dressing room and it also has a grill area at the back portion of the boat.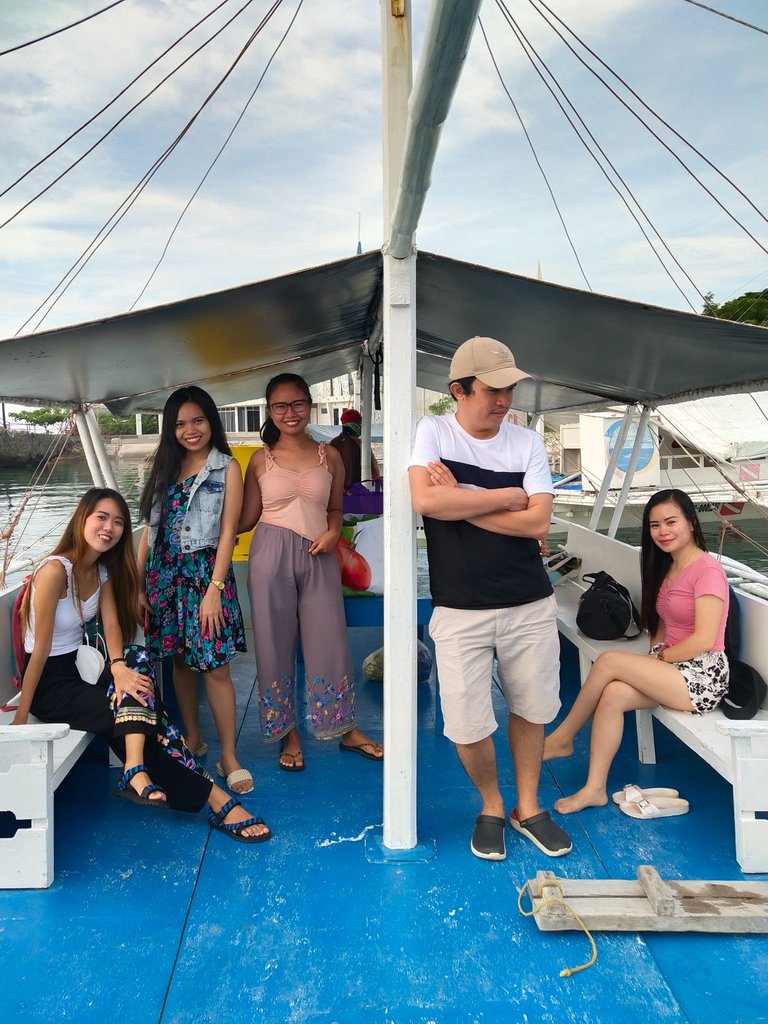 And our journey begun...
Our first stop was at Gilutongan Island. We stayed there for few hours to grill some pork and fish for our lunch. Instead of grilling in the boat, we used the grilling station of the resort located in this island for a more comfortable grilling. And while the men was grilling, we, the ladies took our time taking photos around the area.
Island Facts (from https://www.divescotty.com/island-tours/gilutongan-island.php)
• Also called as Hilutungan Island
• 11-15 hectares of white sand on its northern and western sea shores
• Shallow corals are on its eastern sea shore
• Best place to snorkel on the west side of the island
• Seaweed farming is a major industry on this island
They have an entrance fee of Php150.00 per head. It has this nice view with a long walkway/pathway (I really don't know what do we call that, peace.) Before Covid19 happened, they used to accept bookings for overnight stay in their villas but now if you wish to stay there for the night, you'll need to set up your tent and pay a minimal fee or you could still book their villa there but it should be a minimum of five rooms.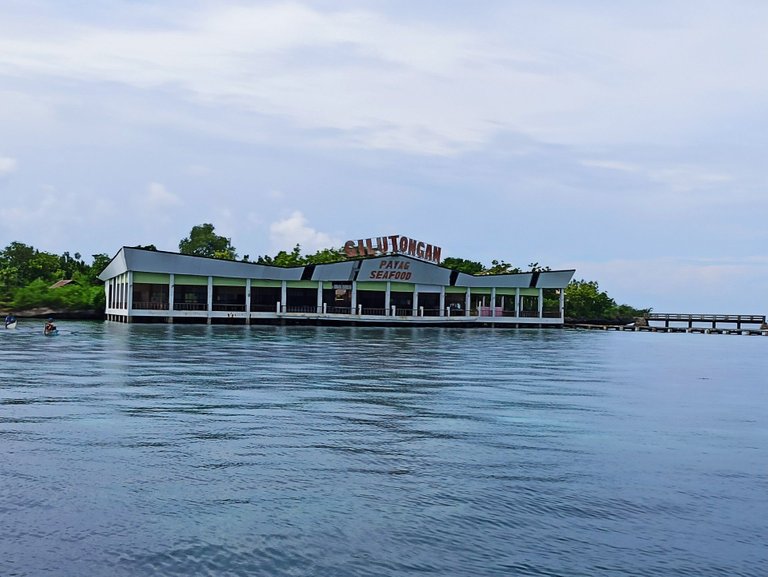 This signage/facility will welcome the tourists giving the signal that you will soon arrive in the island.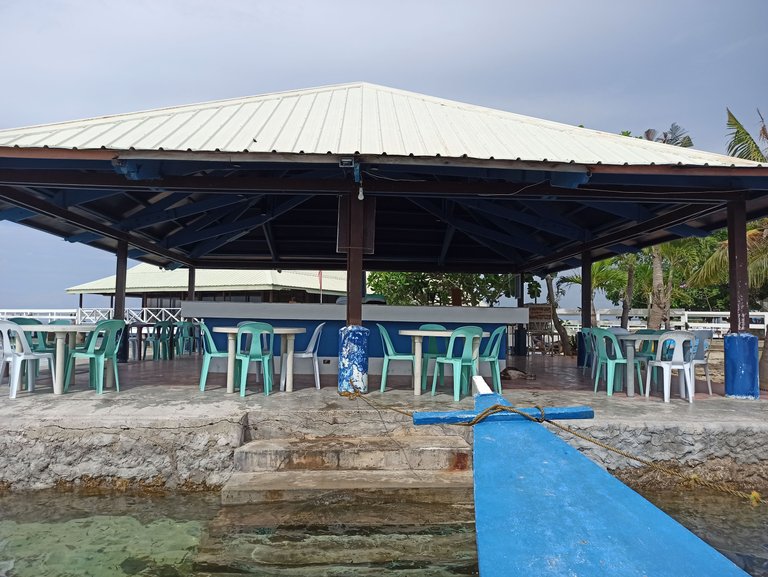 This area here is where they receive guests with a minimal entrance fee. You can use these chairs and tables while staying in the island.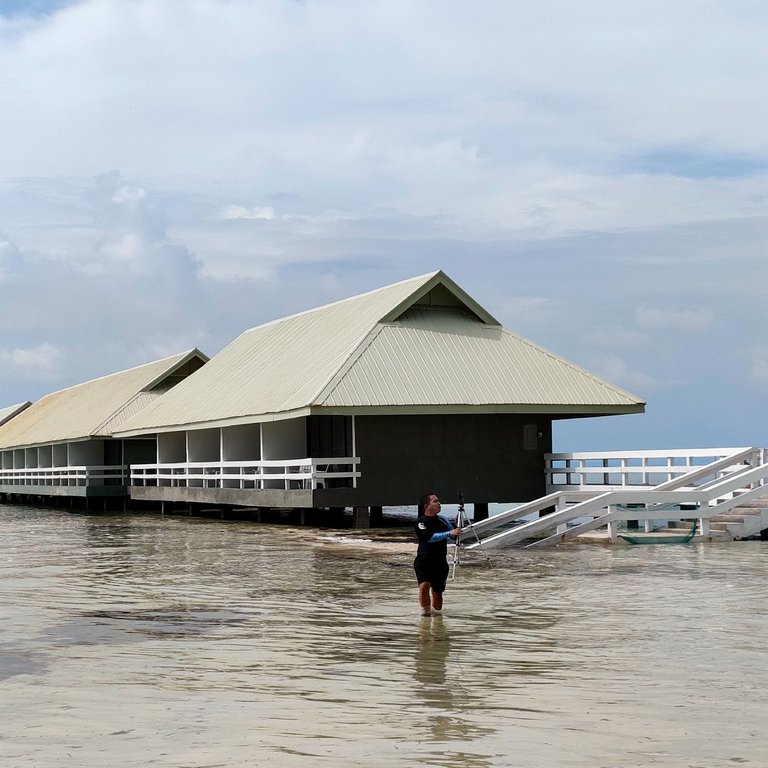 Here's a photo of some of there villas where they accept overnight stay. From what I've heard from our boatmen, nowadays, they only accept room bookings if you'll rent five rooms.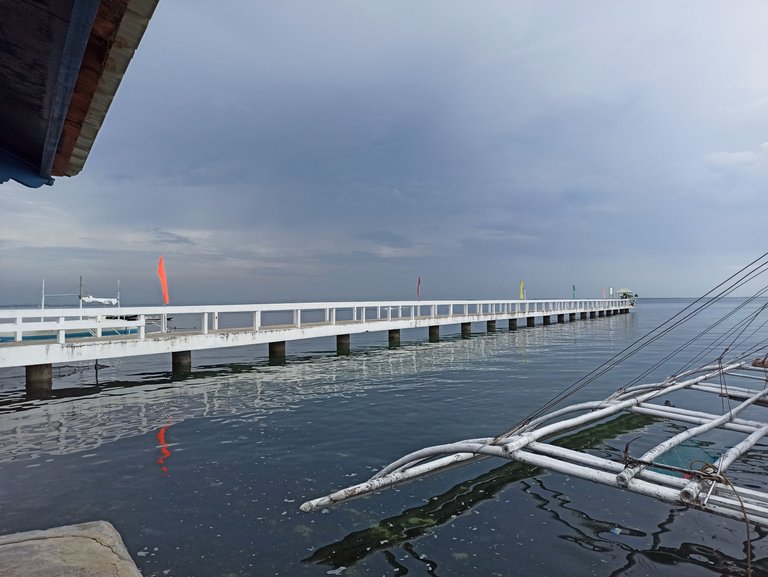 This is the pathway/walkway or whatever you call that that I mentioned earlier.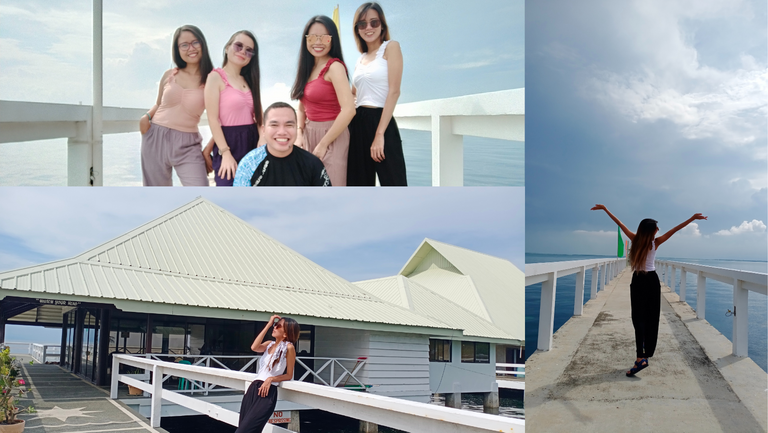 More photos in Gilutongan Island.
We took our lunch first in the deeper part near the island. From there, we enjoyed our sumptuous meal with good food and good company. Of course, we woke up very early to cook the food.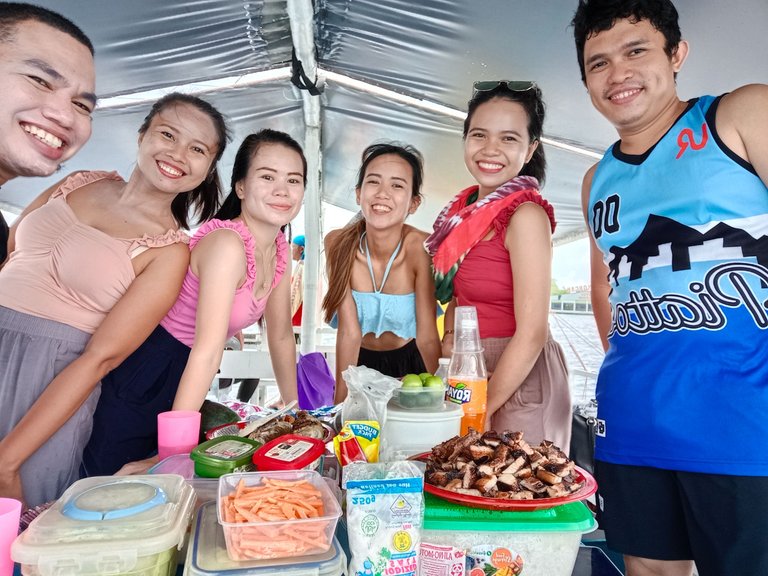 Groufie first before eating! Of course, we also shared our food with the boatmen onboard.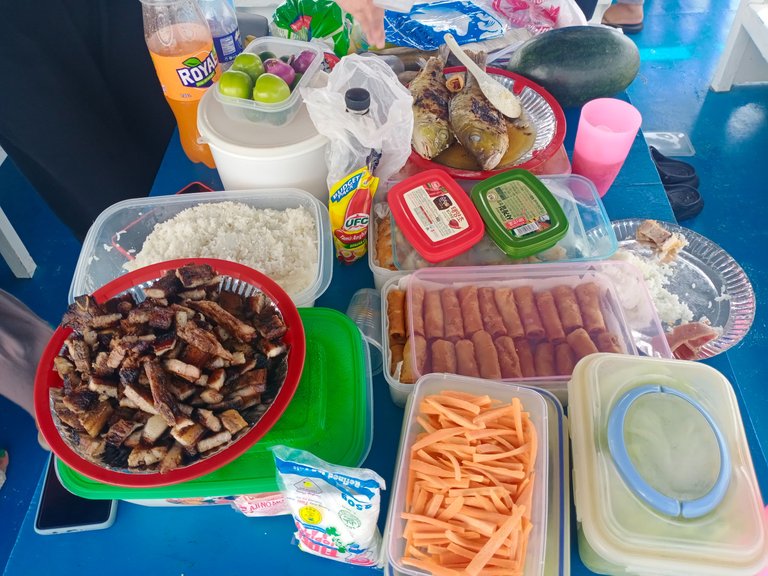 Food, food , food and fooooooood.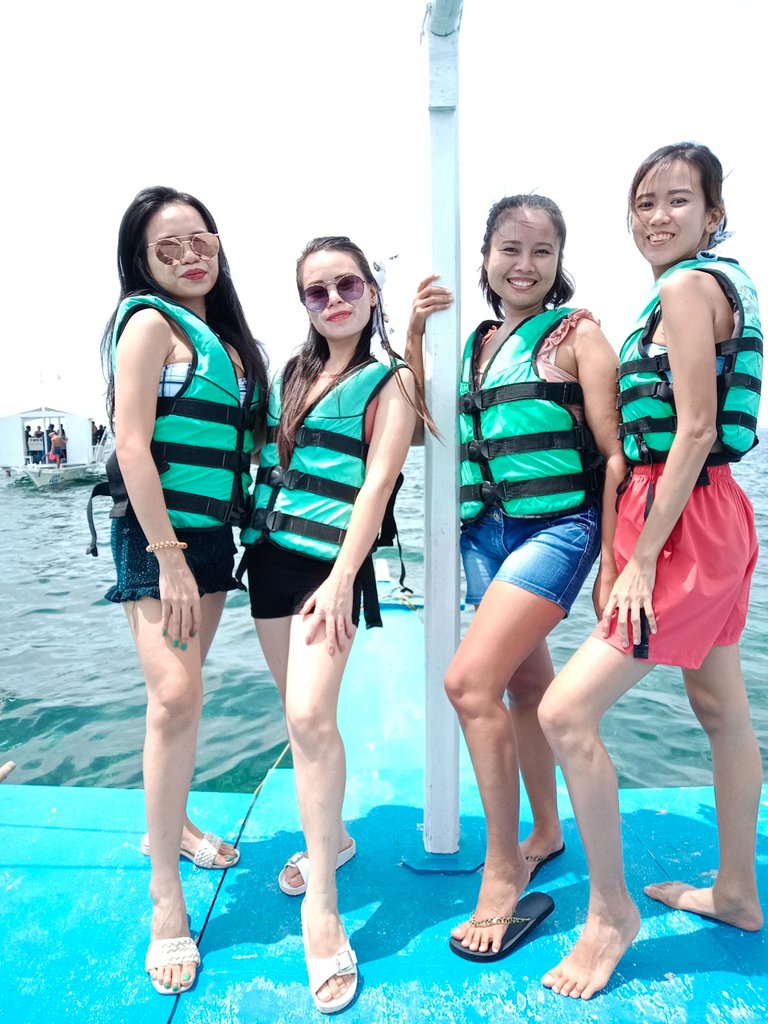 After eating, it's swimming time with the help of our life vests.
Let's go to the second island! Welcome to Caohagan Island.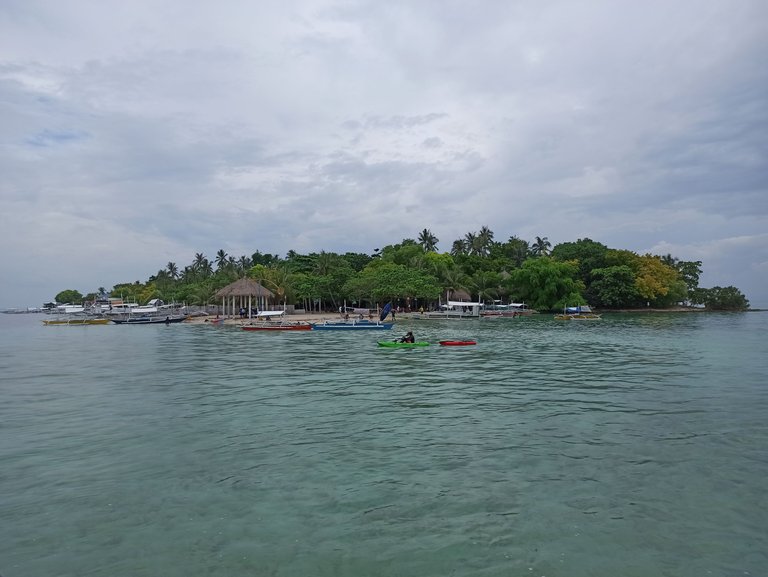 Island Facts (from https://www.travelingcebu.com/caohagan-island-marine-sanctuary.html )
• Marine reservation area stretching approximately 3 kilometers along the coastline
• Great for swimming and snorkeling activities
• You can rent some cottages, tables and other basic facilities while enjoying the island
There were a lot of people when we arrived here. You can enjoy the place with no entrance fee. Our boatman said that before, they used to have an entrance fee but now there is none which is a good thing. There was also a lot of vendors here selling some seafoods and souvenir items. Also, if you'd like to experience kayaking, you can rent the boat here for a rate if Php150.00 per hour.
Dropping some photos taken in the island.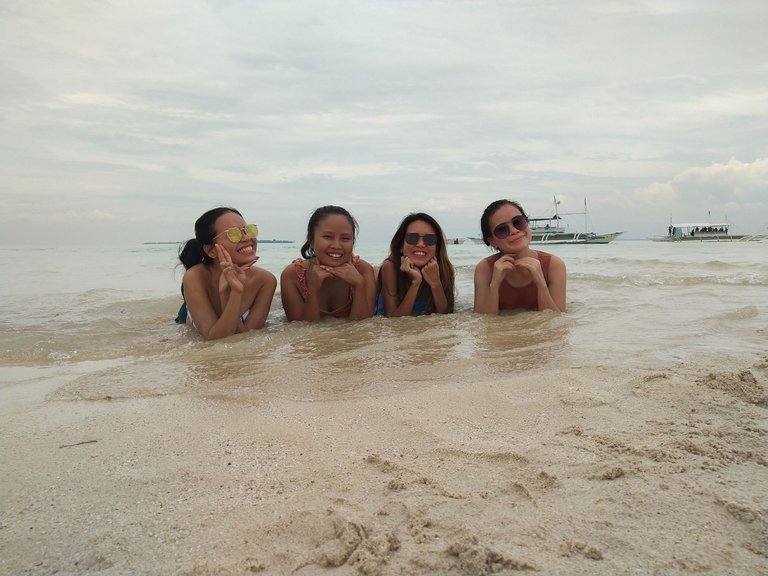 We enjoyed the clean water and white sand of the island.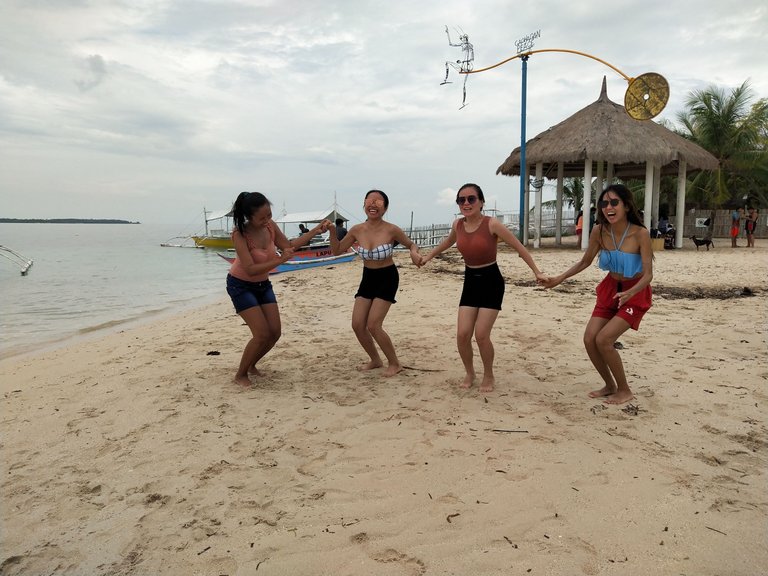 A jumpshot we cant perfect and decided to give up.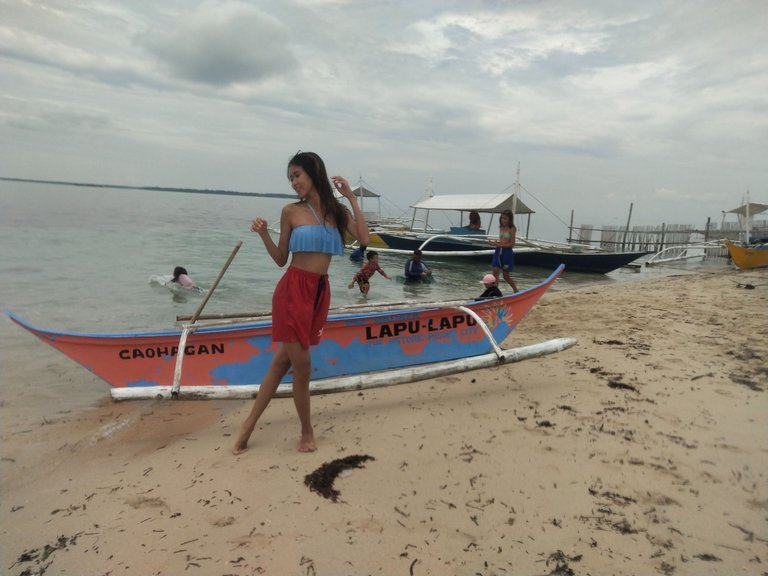 Because of this boat, I am certain that this photo was taken in Caohagan Island. 🤣🤣🤣
And the last island we've visited was the Sulpa Island.
Island Facts (from https://www.travelingcebu.com/sulpa-island.html )
• One of the sic satellite islands of Olanga Island group
• A privately-owned island but uninhabited by people
• About a hectare in size and with green trees and other tropical plants and birds on it
• You can also enjoy snorkeling in this island
• Water-skiing and banana boating are also available here
We stayed a bit far from the island and just had a far view of it. We stayed in the deep part of the sea while enjoying an afternoon snack and swimming confidently in the area still with the help of our life vests!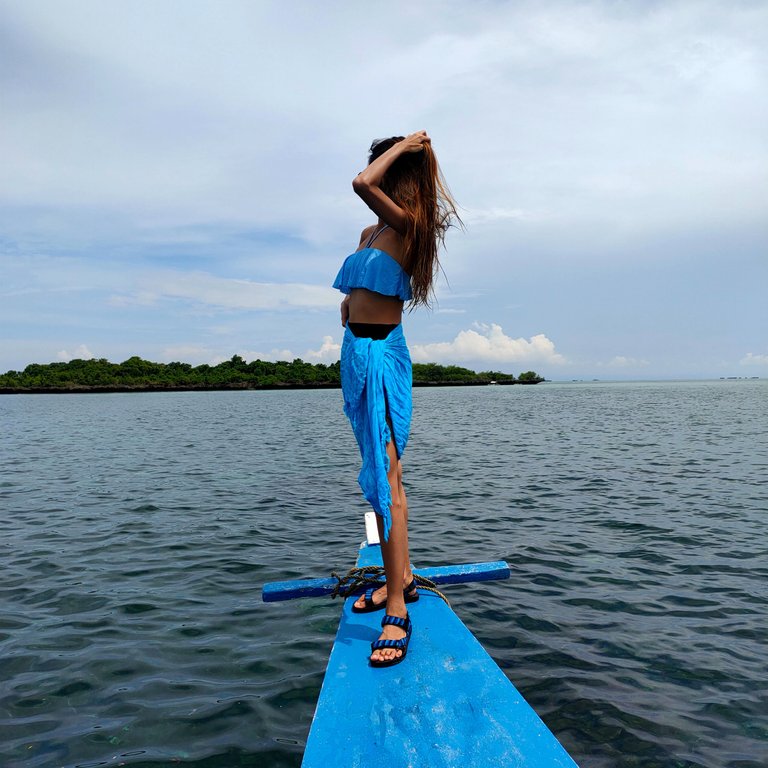 Behind me is the Sulpa Island. We only have that view of the island so I cannot really tell or describe the island better. My apologies...
Since it was almost three in the afternoon we decided to pack our things, clean the table and put on dry clothes getting ready to go home. We only have until four in the afternoon for our island hopping schedule. After changing, the boatmen told us that we should head back to Nalusuan Wharf ending our island hopping experience. We all went home tired but satisfied! Another Sunday, Funday getaway.
Hope you also enjoyed your weekend! See you on my next post.
---
---