A Wedding and The Long-awaited Reunion Just Happened!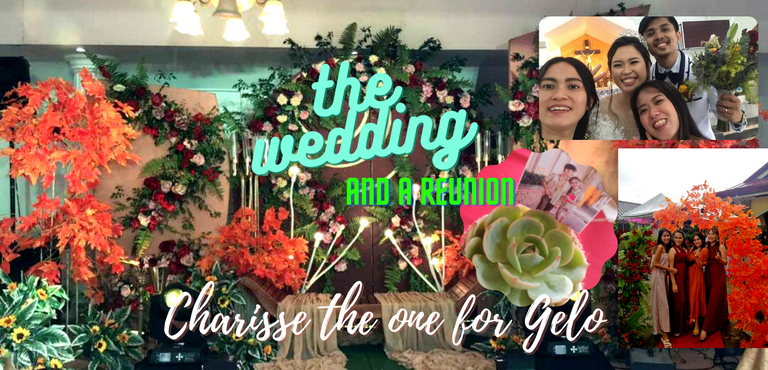 #Charisse the One for Gelo
Hello Hivers! This is going to be short. I just want to flex how my weekend went because it's too great not to be shared with you guys. This is just going to short. I will let @charisse.craves and @jongcl share the other significant details. 😊
The big day of @charisse.craves and the love of her life, Angelo finally happened last Saturday, October 23, 2021. The wedding took place at Sto. Nino Church in Mohon, Talisay City. And I am very fortunate to be able to witnessed this beautiful and joyous day! Another #sanaall (#hopeall) moment!
I have known @charisse.craves in 2019 when we became officially part of the University of Cebu-Senior High School Department as faculty members. Way back, we belonged to the same department teaching the same subject. I believe she and @jongcl had a hard time adjusting because the subject they were teaching was not their forte. However, they managed to teach the subject very well. Impressive! That is how versatile they are!
From then on, we became close friends, hang-out with each other and spend break times together. I remember, everytime we have the same break time, we always go out of the campus, go to E-mall, the nearest mall we can go to and buy something to eat. Our comfort food, SHAWARMA and MILKTEA! They were the ones who influenced me to love milktea and crave for it every now and then.
How time flies so fast! Now, she is officially a wife! And we are very happy for her.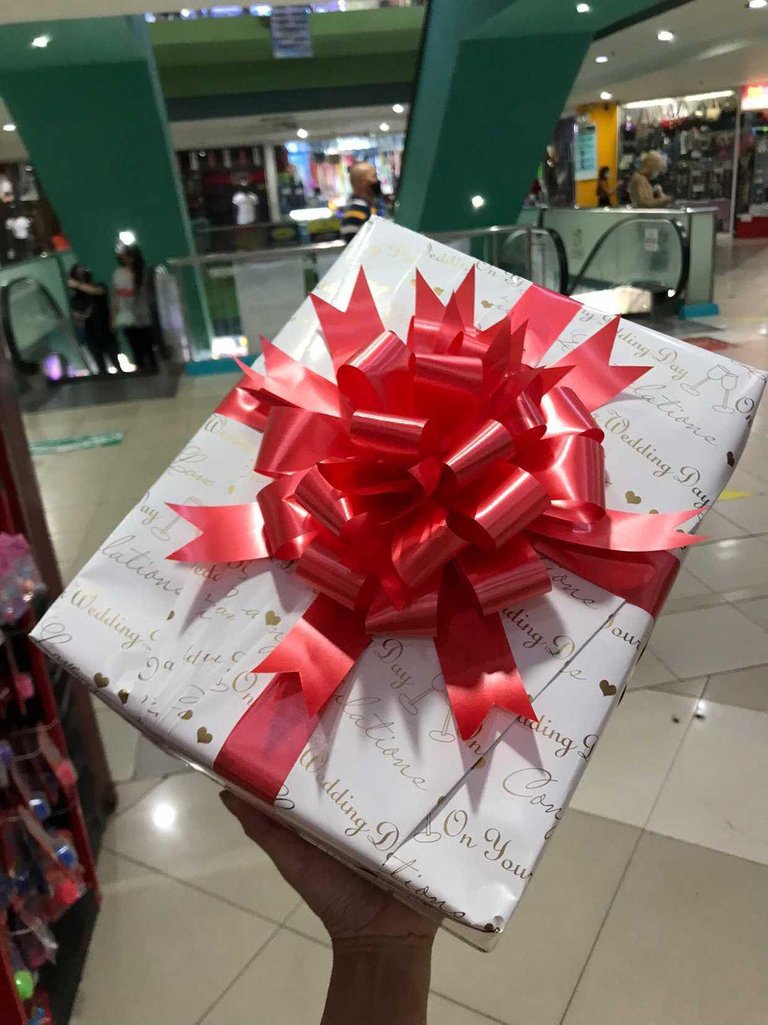 Before going to the wedding, we prepared a gift for the couple. We opt to give them a matching towel embroidered with "Mr." and "Mrs." We wanted to give them something they can really use. @charisse.craves, Jong and Jenjen didn't get the chance to see the towels, maybe you can send a picture in the GC. HAHAHA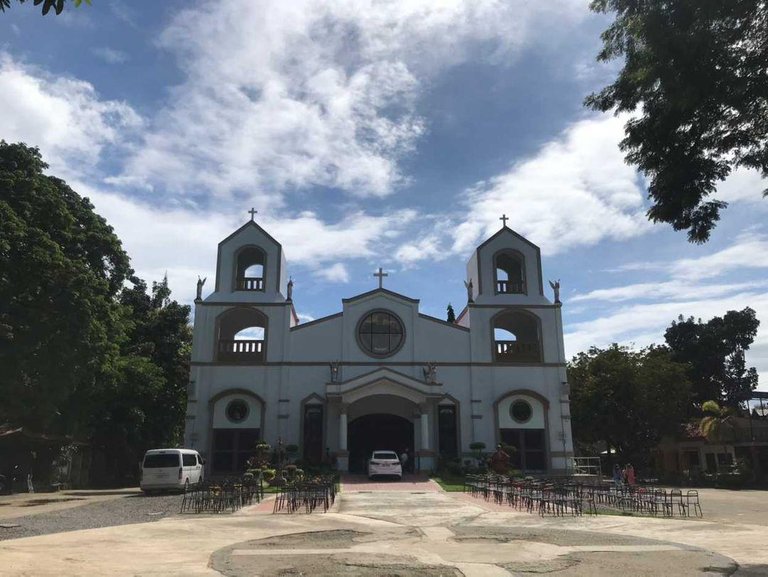 This is the were the wedding ceremony happened. This is the Sto. Nino Church located in Mohon Talisay. It was quiet a big and beautiful church.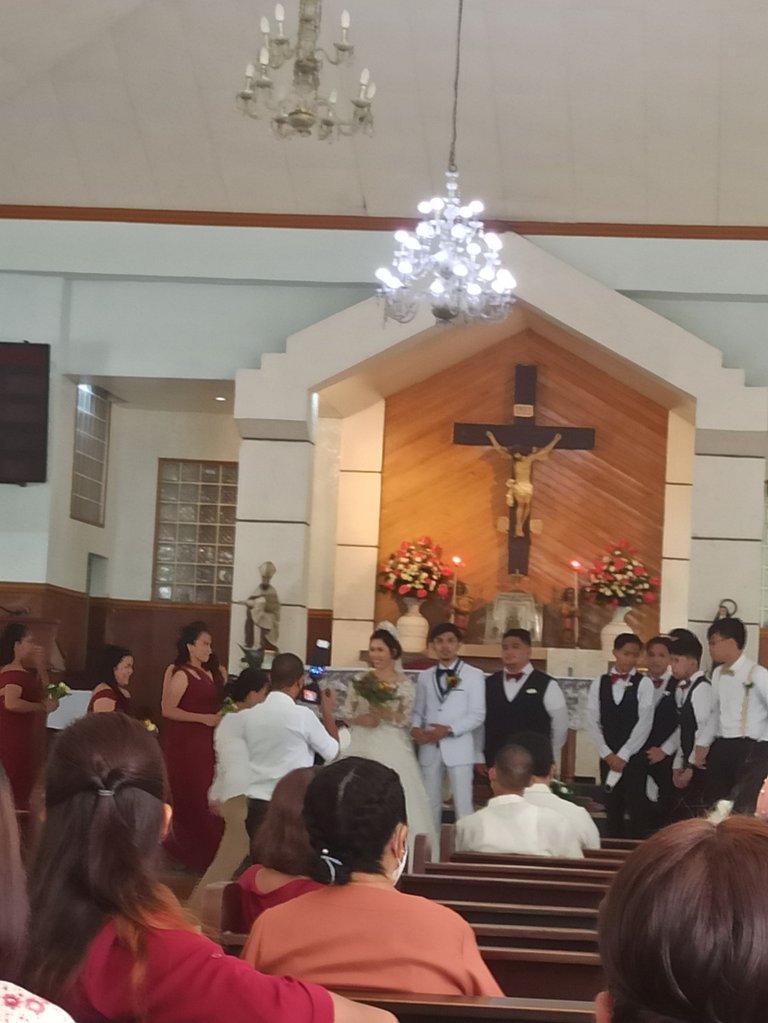 Michelle and I seated far from the front part of the church. This is just a glimpse during the picture taking part after the wedding mass.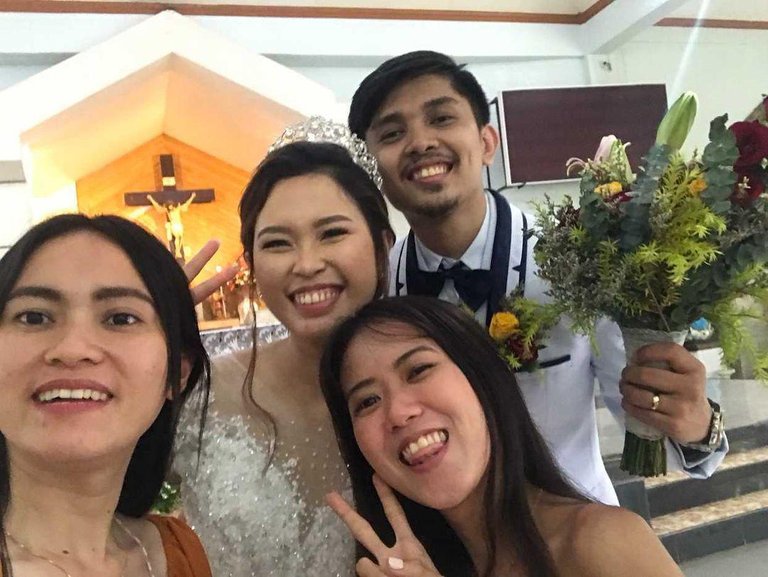 Took a quick selfie with the couple before heading to the reception venue. See the big smiles of our lovely groom and bride?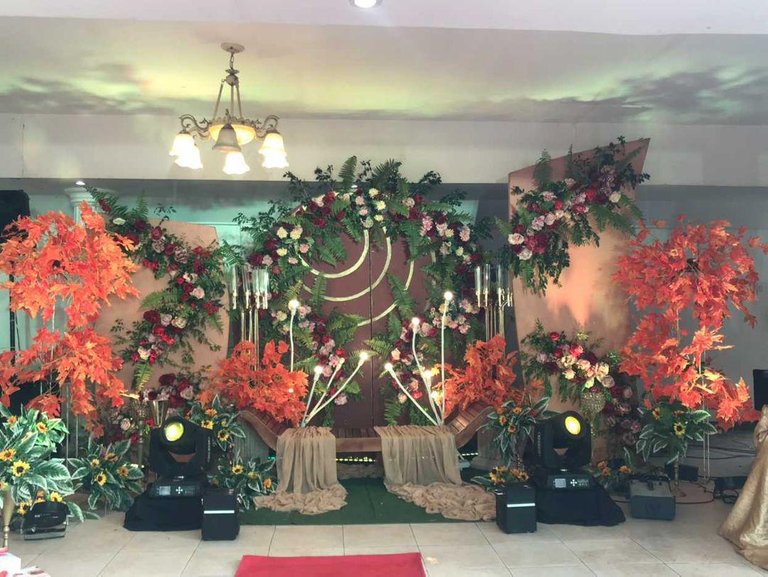 The beautfil set-up at the reception area. The wedding theme was autumn. For me, it was very unique and beautiful. I usually just here the color of the wedding motif but theirs is different.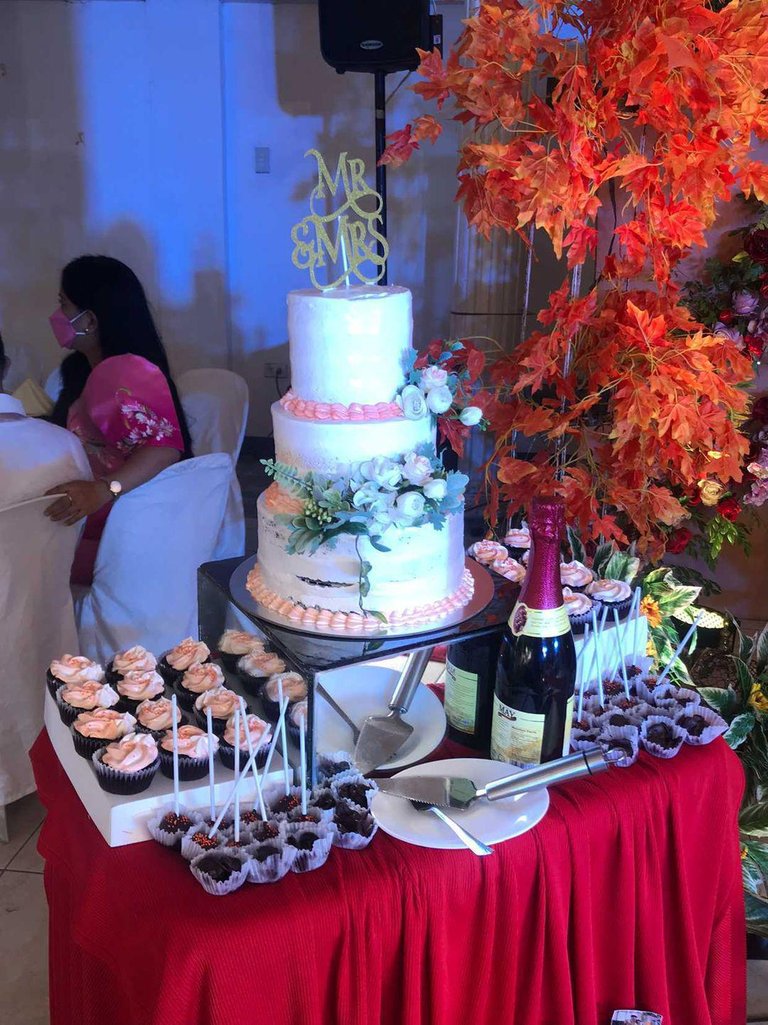 The wedding cake😍 It was very simple yet elegant. Minimalist cake design but still has an impact. I bet it's also yummy!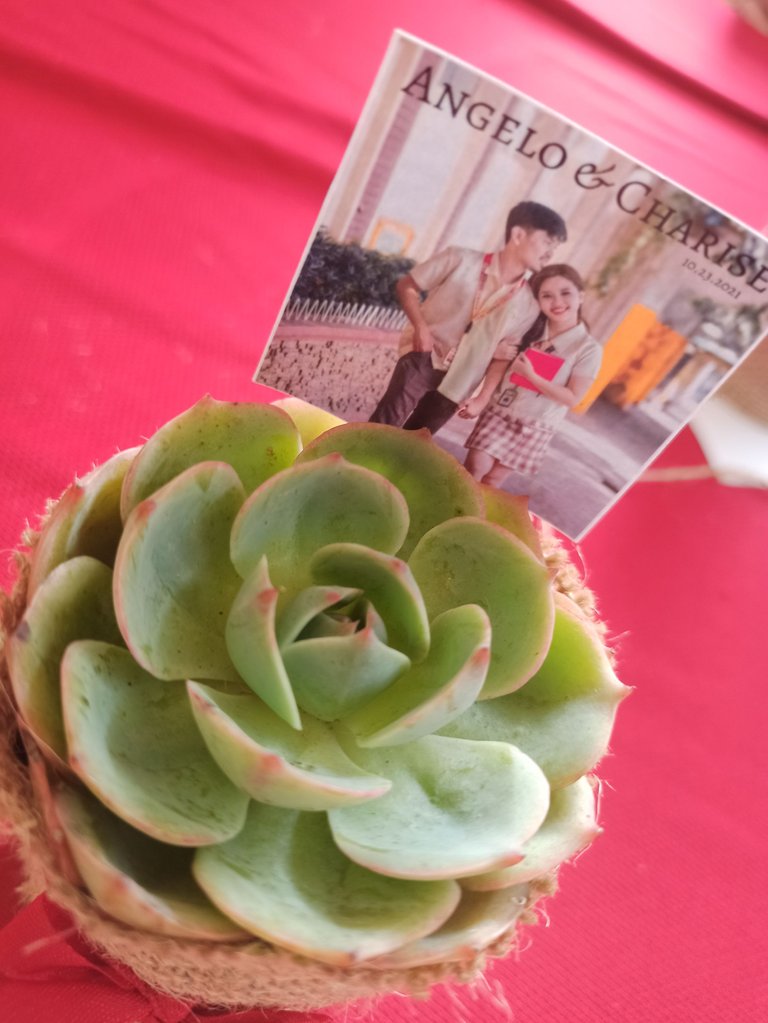 Their wedding giveaways! I really made sure to have one because I've been wanting to have a succulent plant. 😂
Aside from the wedding, a reunion also happened last Saturday. We have this group, Chambe Girls (well, we call each other as chambe / chums that's why the group was named Chambe Girls). The group includes @charisse.craves, @jongcl, Michelle, Jenjen and I. We went on separate ways since the pandemic started. Jenjen happened to be the first to leave UC and now works as a public school teacher in her province. It was hard for her to go here in the City just to hang-out because of the different quarantine status and of course busy schedules at work. Charisse wasn't able to join us spend the academic year 2020-2021 in UC. Then, for this academic year, Jong and I have to leave. And the last woman standing, Michelle, is still connected with UC.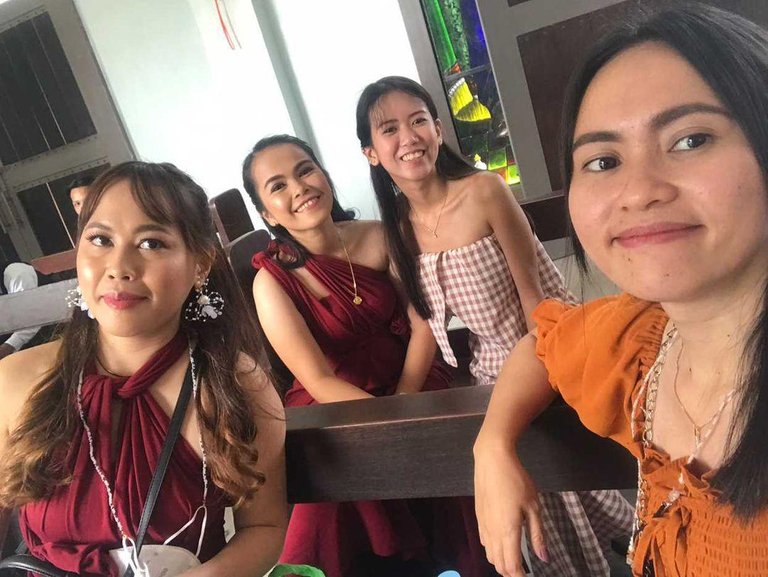 Jong and Jenjen was part of the entourage while Michelle and I went their as visitors. I'm glad to be reunited again with these ladies especially with Jenjen who I haven't seen for years.

Reunited at last! While waiting for the bride and groom to arrive, we decided to take a group photo. My Chambe squad are really pretty inside-out. I'm so blessed to have them!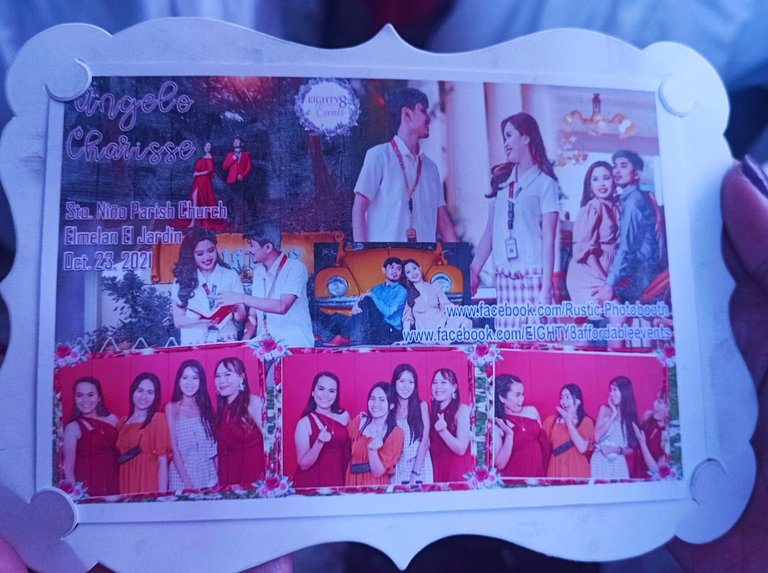 My heart was overflowing with happiness that day. I witnessed a beautiful wedding and at the same time made memories with the Chambe squad.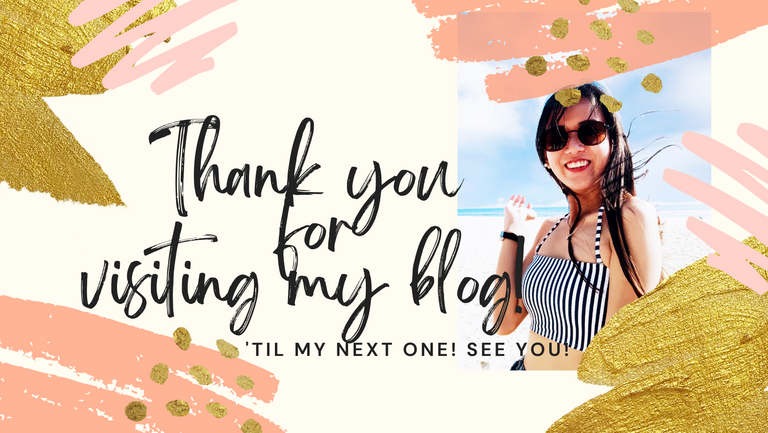 ---
---